If you're looking for French spring style inspiration then you've come to the right place. Today I want to share the best French girl spring style outfits that you can use this season as you get dressed in the morning. Dressing for those days when it's not too hot and not too cold can be a challenge.
Here in Paris, the morning is generally very cold but in the afternoon it gets pretty warm. For that reason, I like to layer my outfits to make sure that I can always remove a jacket or sweater if it gets too hot for me.
Check out my favorite French spring style inspiration below!
French Spring Style Staples
Let's start with the French spring basics. These are the items that just about every French girl has in her closet. They're important staple pieces you can turn to no matter what the spring weather throws at you!
Trench
For rainy days and chilly mornings, a medium-length beige trench coat is the perfect choice for French spring style.
Blazer
A blazer is easy to throw on over any outfit when it's a bit nippy in the morning.
Cozy Cardigans
Want to feel ultra cozy in spring? Go with an oversized slightly chunky cardigan like a true parisienne.
A Breton Striped Shirt
Also known as la marinière, these shirts pop up everywhere in France come springtime.
Button-Up Shirts
A few white or blue button-up shirts from a quality shirtmaker are all you need for work. Pair these with work pants during the week and blue jeans on the weekend!
Light Wash Jeans
Whether you go with light blue jeans or cream jeans, you can easily match these styles of jeans with so many colorful tops!
Midi Skirts
Midi skirts keep your legs warm when it's not yet summer.
Silk Scarves
French girls love wrapping their necks up in silk scarves to keep the wind from making them too cold during those early spring days.
Straw Bags
Want to feel really French? Carry around a straw bag with brown leather handles or a wicker bucket bag!
Slingbacks
Slingbacks are perfect for spring since they are airy in the back. They let your feet breathe in the back while keeping things neat and tidy in the front. I love wearing slingbacks in the spring!
French Spring Outfits
When it comes to getting inspired by French girl spring outfits, I love turning to Instagram for outfit ideas. I follow a few top French fashion influencers and there is always so much inspiration on my explore page, too!
Here are a few French spring outfit ideas to help you dress like a French girl this spring.
The All-White Look
French style white jeans are a must-have bottom for the spring in Paris.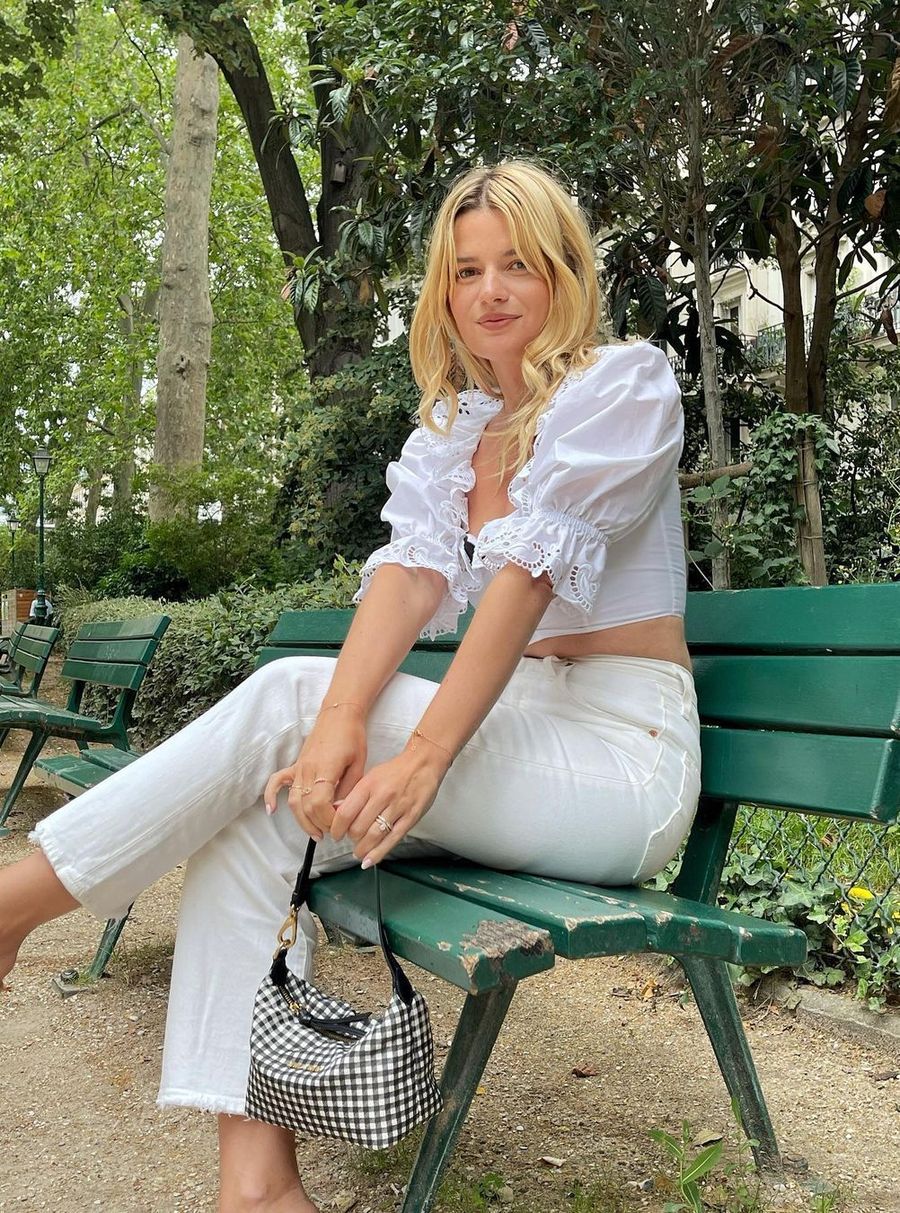 Pastel Colors
Keep your pastels interesting by going with a gingham fabric or a sheer material.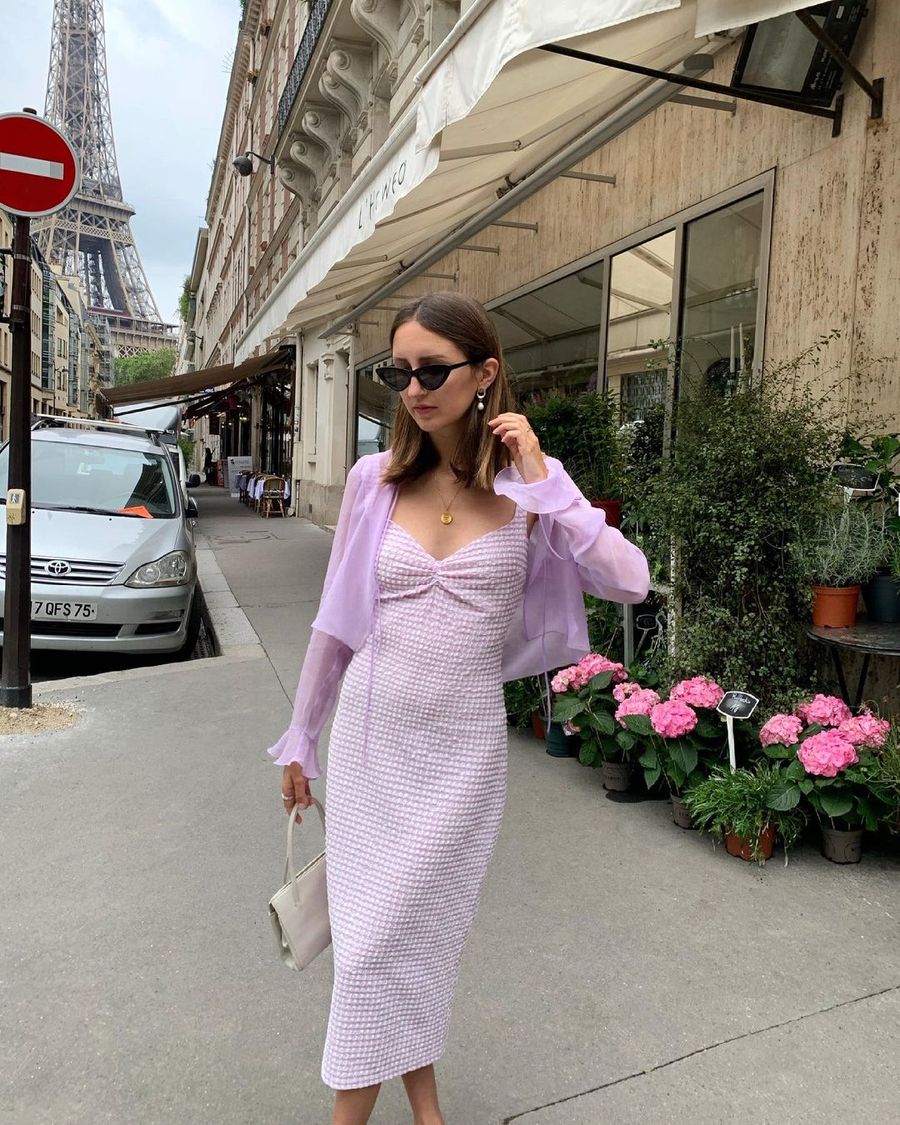 The Classic Trench
Don't forget about this French wardrobe essential: the beige trench coat! Pair it with blue jeans and a white t-shirt and voilà you're practically French. (Marni handbag optional!)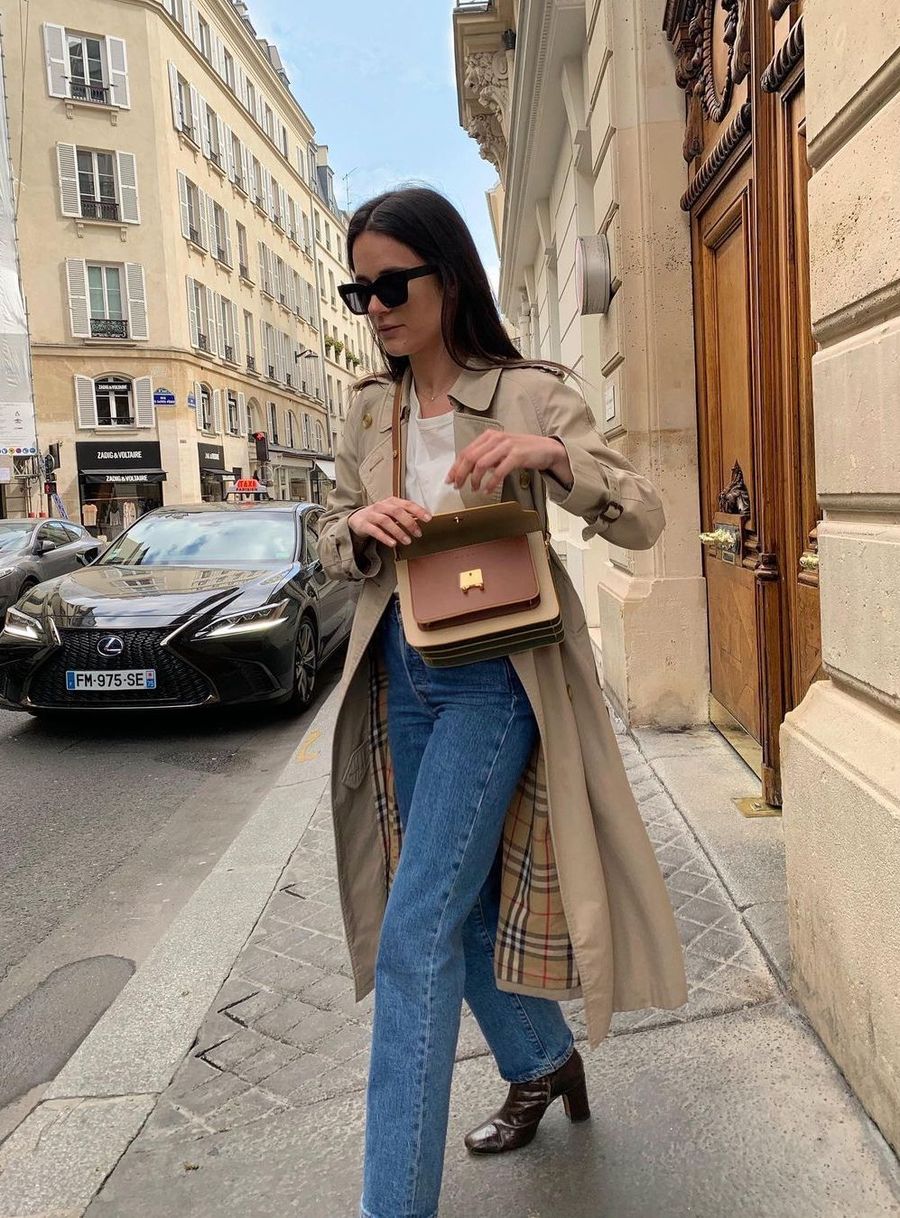 I hope this post on French girl spring style inspired you!