I get a lot of questions about the French style for women over 50. What do older women wear in France? How does their style evolve with age?
If you're looking for ideas on how to dress like an elegant French woman over 50, then look no further! I've got you covered. Age is just a number, and in this case, it just means that now's the time to show off your sophistication and elegance in ways that are tailored to your personal tastes and lifestyle. No matter where you live, French style is achievable with any type of budget. You might have to adjust your wardrobe or find ways to rework it. The key to French style over 50 is balance, discretion, taste, and grace – all factors which allow a woman to effortlessly embody the elegance that is synonymous with mature French style.
How To Dress Like a French Woman Over 50
If you're looking for fashion inspiration from the most chic over 50 French women in Paris, there is no shortage. The older French women of Paris, France have a good handle on dressing age appropriately. French women over 50 always look chic and never lack style. They know better than anyone how to dress for their age.
I've written the most interesting fashion tips to create a beautiful French wardrobe when you're over 50 years old. This post will divulge the timeless pieces that every chic French woman over 50 owns. Feel free to acquire these wardrobe pieces for yourself if you think these over 50 French outfits are as inspiring as I find them!
French style for women over 50 involves owning a beautiful collection of wardrobe pieces that are chic, comfortable, and flattering. By 50, most older French women have discovered their personal style and found items that suit their body shape. The French woman over 50's wardrobe is functional first and foremost. This over 50 French wardrobe provides all the clothing and accessories a French woman may need for casual everyday outfits and fancy special occasions. French women over 50 always know what to wear for any type of event or activity that life throws at them! To help you create a practical capsule wardrobe, here are my best French fashion tips for women over 50.
A woman's appearance changes over the years as she grows older, and eventually, it is typical to lose confidence in her appearance. However, it is possible to look beautiful at any age, and by choosing the right type of clothes, you can still look amazing. Many women in the over 50 age group are incredibly skeptical about their appearance and body shape. That is why some of them choose to hide it under large loose shirts and pants or dresses made from flimsy materials. French women celebrate their aging bodies. In this article, we'll discuss how to dress femininely and in the French style when you're over 50.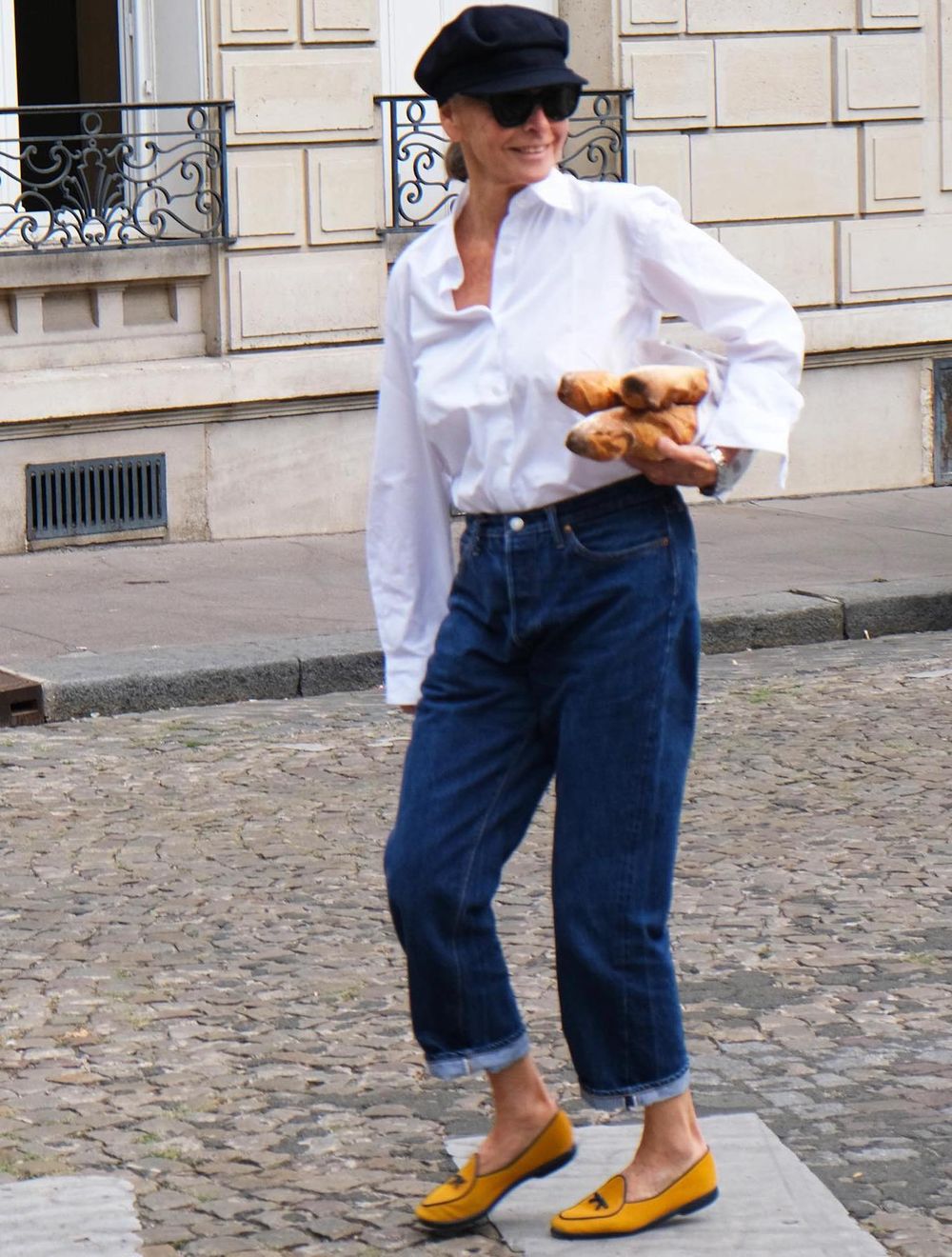 How To Dress Like A French Woman Over 50
French women over 50 don't follow trends. Instead, they have a foundation of classics in their wardrobe and build outfits around those classics. Their style is effortless. Here are tips for dressing like a chic French woman over 50.
Keep It Simple
A French woman over 50 will never wear overly-complicated clothing, as it can make her look older than she is. The best thing to do is keep it simple by wearing plain pieces that don't have patterns or embellishments.
Wear Colors That Flatter You
Color is a great way to express yourself and show off your style, so wear whatever colors you like! Make sure they're flattering on your skin tone, though, as this will make all the difference between looking stylish or sloppy.
Choose The Right Accessories
Wearing accessories can make an outfit look more interesting while also helping you feel comfortable in your skin. However, not all accessories are created equal when it comes down to choosing the right ones for your body type and style! So make sure you choose wisely.
No-Makeup
The French woman is known for her effortless sense of style. She applies a bit of concealer, mascara, and lip balm to help her look polished without revealing that she put any effort into her appearance. If you want to emulate this low-key, no-fuss look, make sure to choose makeup products that have a matte finish. These will absorb excess oil and reduce shine so you can feel confident about your appearance all day long.
Layer Your Clothes
Layering your clothes is the best way to achieve that quintessential French girl style. You can combine a button-down blouse with a sweater or cardigan or layer two tops by wearing a turtleneck underneath a dress.
A Cute, Flattering Bag
A cute handbag is a stylish accessory that can make any outfit seem more put together. Add one to your wardrobe in a color that goes with most of your outfits, or get multiple colors for different ensembles.
A Necklace That You Really Love
A beautiful necklace is a great way to accessorize an outfit and make it feel more complete. You can go for something simple like a strand of pearls or a pendant necklace, or you can opt for something a little more statement-making, like an oversized choker or long chain with charms on it.
A Chic Hat
A chic hat will add style to your look and keep you warm during the colder months. Try on different styles until you find one that's flattering for your face shape; once you've done that, get ready to rock it all winter long!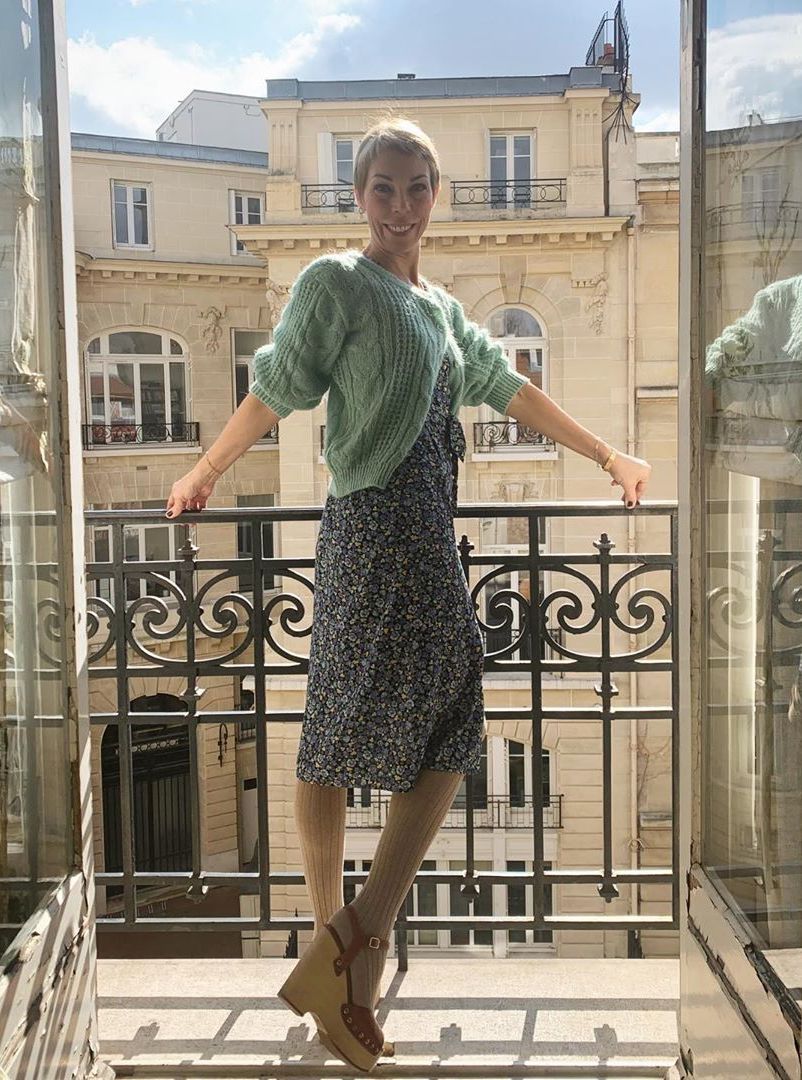 French Style Rules for Women Over 50
The French are known for their fashion sense, but their style rules don't apply to young people. Women over 50 have the freedom to be more bold and daring, and they've earned this right through decades of experience. Here are tips to help you achieve the French look at any age.
Invest in Your Wardrobe
It's important to consider quality over quantity when it comes to dressing in your 50s. You don't need an entire closet full of designer clothes, but you want to make sure the pieces you have are durable and feel expensive. You can buy fewer items overall and spend a bit more on them, so long as you're also taking care of what you have—which brings us to our next rule. We recommend these French fashion investments to start.
Shop for Timeless, Classic Pieces
In general, French women don't often shop or fill their closets with trendy pieces. Instead, they opt for classic looks that will never go out of style (think: neutral colors, a simple black dress in a flattering cut, dark wash jeans). These items tend to last longer because they aren't subject to the whims of seasonal trends, and when they're kept in good condition, they'll look just as good five years from now as they did the day you bought them.
Dress For Your Body Type
Knowing how to dress for your body type is key to looking and feeling good about yourself. If you're short or petite, consider wearing cropped pants or capri pants instead of full-length ones; this will give the illusion that you're taller than what you are! If you're tall, try wearing skirts over pants for an elongated look without having to show too much skin."
Wear One Statement Piece Per Outfit
Statement pieces are the most important part of the French style. They are the pieces that will take your look from "nice" to "spectacular." Choose one statement piece and build your outfit around it. Remember: a statement piece doesn't have to be a loud color or pattern—it can also be a unique shape, silhouette, or accessory.
Don't Follow Trends
The French have an eye for timeless fashion instead of trendy fashion. The best way to achieve this is by choosing quality basics and pairing them with one statement piece. Avoid trends, and stick with classic shapes that look good in any era.
Avoid Logos
It's generally acceptable for younger women to wear logos on their clothing, but French women over 50 avoid logos at all costs. Instead, they focus on finding clothes with interesting patterns or shapes and let those pieces shine on their own without being covered in labels and writing.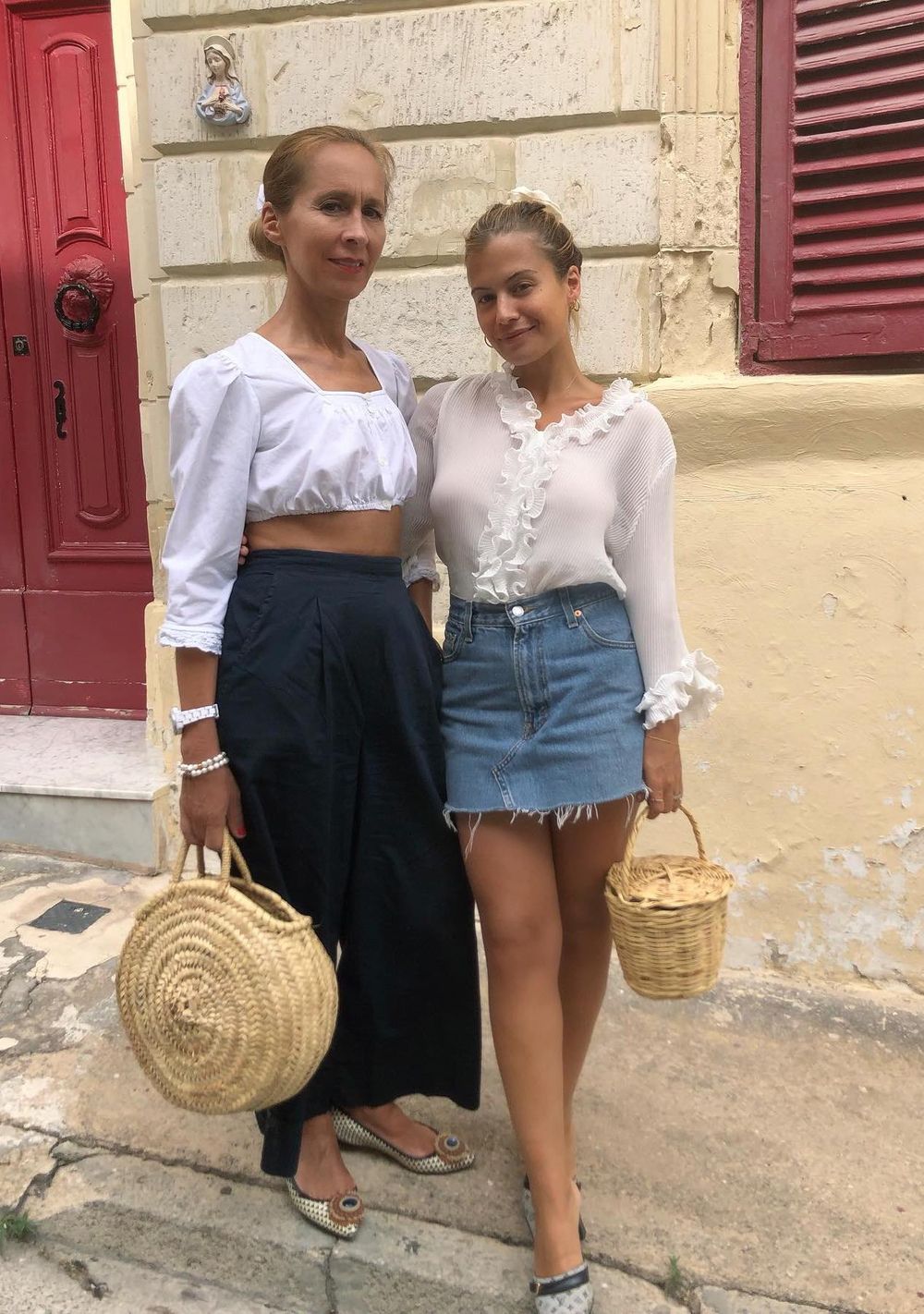 French Fashion Essentials Over 50
For a mature woman, French fashion is all about fit and comfort. The pieces you want to reach for regularly should be flattering, professional, and versatile. You'll find that the most French-influenced women dress with a fitted, tailored look in mind. To achieve this look, consider these four must-have items.
Well-Fitting Bras
A well-fitted bra can make or break your outfit. If it doesn't fit, it can cause your shirt to bunch up in unattractive ways and even make you look heavier than you are. Make sure you get measured regularly to know exactly what size of bra you need, especially after going through any changes like pregnancy or menopause.
Tweed Jacket
A tweed jacket is timeless and always looks chic. It's a great way to add texture to an outfit and keep yourself looking polished at work or on campus. Pair it with jeans for a casual look, or dress it up with slacks for the office.
A Fitted Blazer
You can't go wrong with a classic black blazer, but you can also have fun with patterns and colors. Choose a pair of pants or a dress in the same color as your blazer to make an outfit look sleek and put together.
A Button-up Oxford Shirt
Oxford shirts are timeless and traditional, but you can still have fun with them by wearing them in bold colors or choosing a patterned version. Oxford shirts provide a structure that flatters any figure and gives you a clean, crisp look. They work for casual looks during the day and more formal looks at night. Pair one with jeans for an easy outfit you can wear anywhere.
An Oversized Sweater
Oversized sweaters are one of the most versatile pieces you can own because they're comfortable enough to wear anywhere and can be dressed up or down. Invest in different colors, so you always have something appropriate to wear no matter where you're going or what season it is—a red sweater is perfect.
Midi Skirts
Midi skirts are perfect for any occasion. They can be dressed up with a silk blouse or dressed down with a pair of sneakers or flats. Midi skirts work well for walking around the city, going out to dinner, or even running errands around town.
Pencil Skirts
Pencil skirts are always in style and can be worn year-round. Pair them with a tank top and sandals during summer or a blazer and pumps during winter to create an elegant look for any season. If it's not too cold outside, try wearing one under a short dress or skirt as an easy way to dress up your outfit without having to spend money on new clothes!
Black Pants
Black pants can be worn by women of all ages and body types! They come in different styles like skinny jeans or wide-leg trousers – so there's something for everyone here at any budget level too!
Little Black Dress
The little black dress is a staple in any woman's closet, especially those over 50. You'll want to choose a classic cut that flatters your figure so you can wear it with confidence to any occasion. You'll find yourself reaching for this dress again and again, whether it's a night out on the town or a job interview.
Silk Scarf
A silk scarf is another item that never goes out of style, and it looks just as good on a 50-year-old woman as it does on someone who's 20. If you want to be as French as possible, choose a scarf that has a classic pattern like stripes or polka dots, and wear it traditionally tied around your neck. If you prefer to wear your scarf another way, that's okay too—the point is to wear this accessory proudly!
Brown Leather Handbag
A brown leather handbag is a perfect accessory because it will match everything in your closet—from dresses to jeans and t-shirts—and effortlessly go from casual to formal. It's durable enough for everyday use but can also hold up for special occasions like weddings or parties.
Wrist Watch
The French are well-known for their timeless sense of style, which extends to their accessories. Regardless of age, the wristwatch is an essential part of any French woman's outfit. You can't go wrong with a classic watch that has a simple face and a slim band made from leather or metal.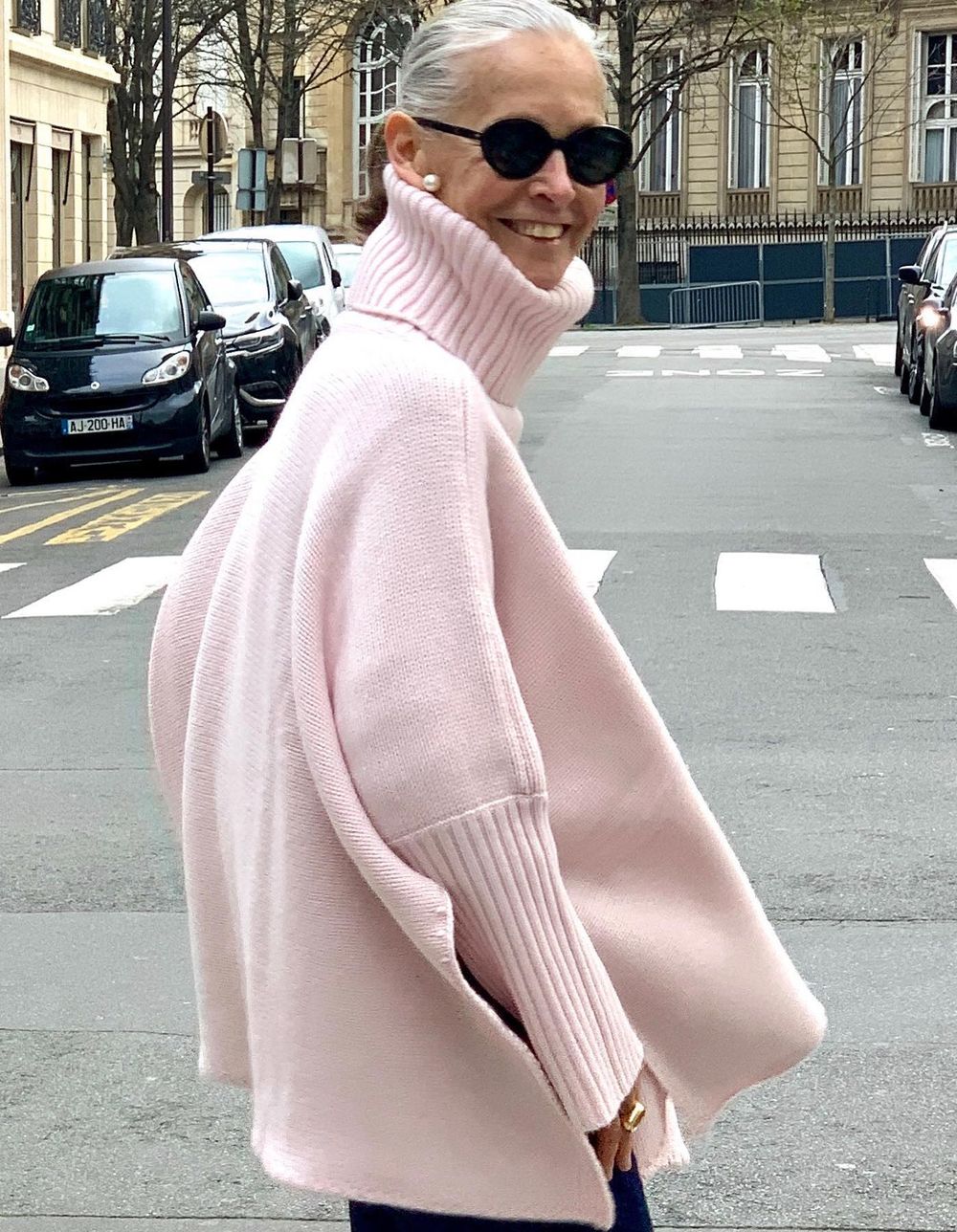 Chic French Women Over 50
The French have a reputation for being cool, mysterious, and stylish. Here, we take a look at three of France's most stylish women over fifty.
Inès de la Fressange
Inès de la Fressange is a French actress and model who is one of the most well-known names in fashion today. She has worked with some of the biggest brands in the world, including Chanel and Dior. As a woman over 50, she has aged gracefully without losing her beauty or style. She's also a great example of how you should never give up on yourself just because you're getting older!
Carla Bruni
Carla Bruni is another French model who has been in the public scene since the 1980s. Her 2000s style is amazing. She is married to Nicolas Sarkozy, the former President of France, but that hasn't stopped her from modeling, singing, and collaborating with fashion designers. Her style is elegant but fun, with bright colors and patterns that make it easy to mix and match what you wear every day!
Isabelle Huppert
Isabelle Huppert is a French actress who has starred in many movies. She has won multiple awards for her performances and was nominated four times at Cannes Film Festival for Best Actress in leading roles such as "Elle." She's known for wearing sophisticated jackets with structured shoulders that make a statement without overwhelming her petite frame.
Emmanuelle Alt
The editor-in-chief of French Vogue, Emmanuelle Alt, has long been admired for her laid-back energy and effortless style. She's always in black jeans and a leather jacket, but she adds interest to her ensemble with fun accessories like these classic Ray-Ban aviators and a trendy pair of black booties. The aviators are an especially good choice because they're versatile enough to wear with virtually anything in your closet, while the booties add a bit of edge.
Carine Roitfeld
Editor-in-chief emeritus of Paris Vogue, Carine Roitfeld, has spent decades perfecting the smoldering look of sexy sophistication. Her looks always have a heavy dose of leather paired with classic silhouettes like this pleated skirt or this pencil skirt. The monochromatic palette also keeps things sleek and refined.
Catherine Deneuve
Catherine Deneuve is a French icon who began her career as an actress at age 17; she appeared in over 100 films and television series. Her style is classic, with eccentricity; she wears high heels even on casual occasions.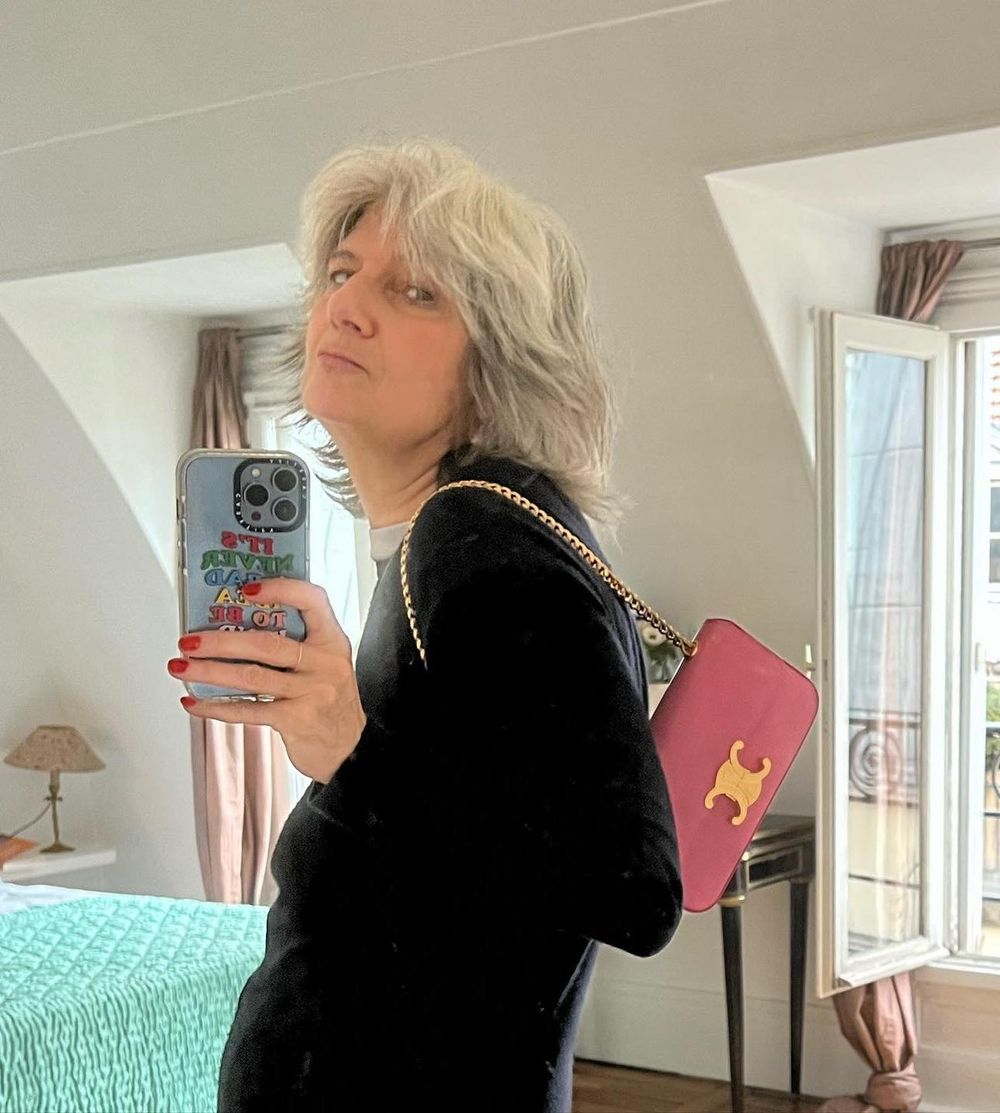 French Over 50 Beauty Tips
The French are known for their beauty, from their perfect skin to their lustrous hair. But the good news is that you don't need to be born in France to look gorgeous and age gracefully. Let's look at some of the beauty secrets of French women over 50.
Wear Sunscreen
Wearing sunscreen is the simplest way to keep skin looking younger and healthier. It helps prevent the formation of sunspots and wrinkles and helps minimize the appearance of existing spots and lines. Try La Roche-Posay Anthelios Ultra Light Fluid Face sunscreen.
Use a French Anti-Aging Cream Daily
Applying a daily face cream for mature skin like the beloved Filorga Time Filler cream can help to minimize the appearance of fine lines and wrinkles, as well as help to prevent new ones from forming. This is especially true if that cream contains active ingredients such as vitamin C or hyaluronic acid.
Eat a Healthy Diet
Avoiding foods high in sugar or saturated fats can help keep your skin healthy and prevent premature aging. Eat a healthy diet rich in fruits and vegetables, which will help you keep your weight down and give you the nutrients your skin needs to stay plump and youthful.
Solid Colored Manicure
A solid-colored manicure keeps your hands from looking like a preschooler's art project. Your nails are an extension of you and should be treated as such without the distraction of multi-colored nail varnish.
Exercise Daily
The daily grind can take its toll on your body, so make sure you're taking care of yourself by supplementing a healthy diet with regular exercise. A few simple changes in your schedule can help you fit in time for physical activity, leaving you feeling refreshed and rejuvenated.
Use Shampoo for Thinning Hair
There are a few amazing French shampoos for hair loss and thinning hair you can try if you struggle to keep your hair full and thick:
Cut Your Hair Regularly
Regularly trimming your hair will keep it revitalized and healthy by removing split ends and brittleness. This is especially important if you color or style your hair, which can cause damage over time.
French Over 50 Outfit Ideas
Here are a few French over 50 outfit ideas for getting dressed.
All White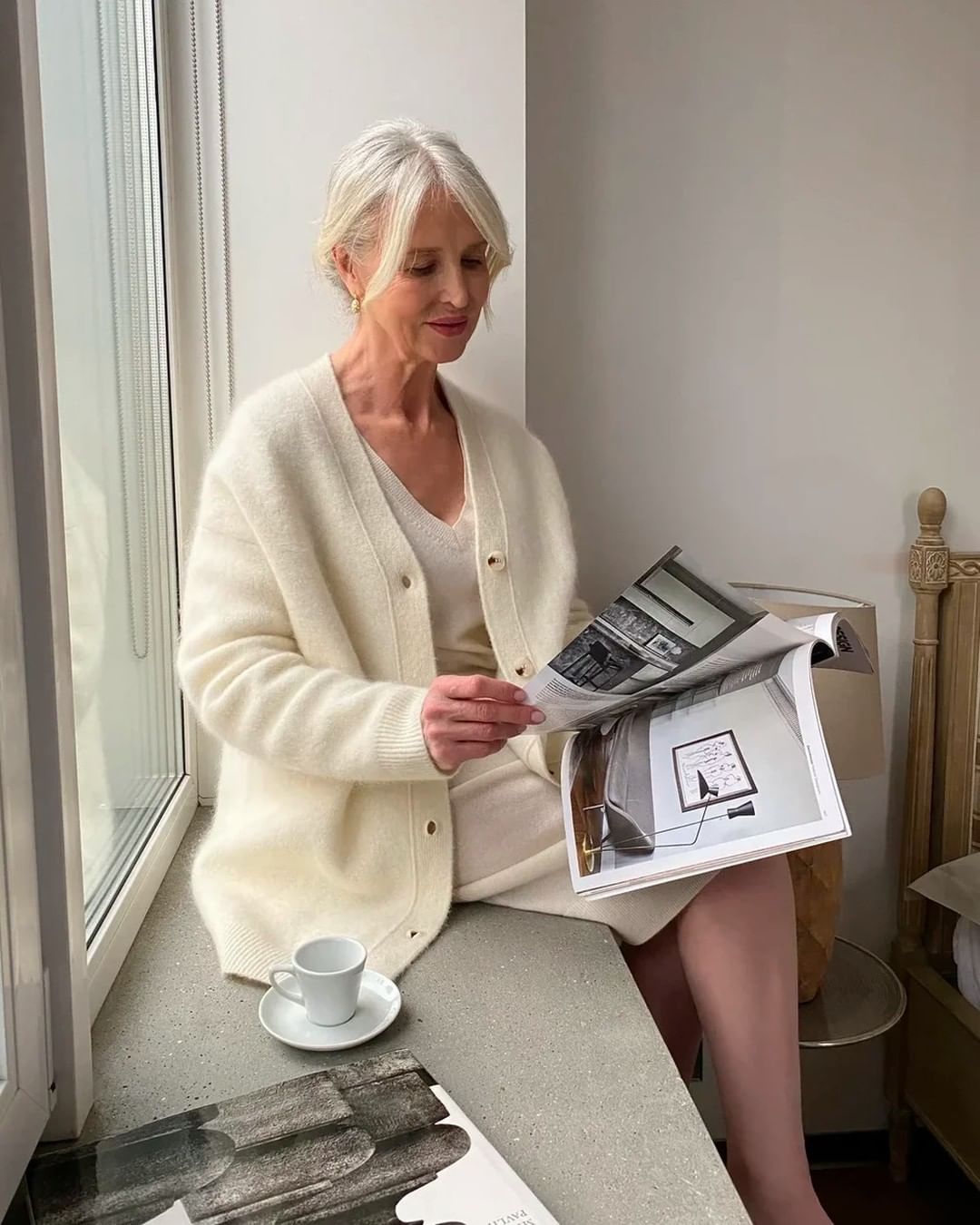 Navy Sweater + Jeans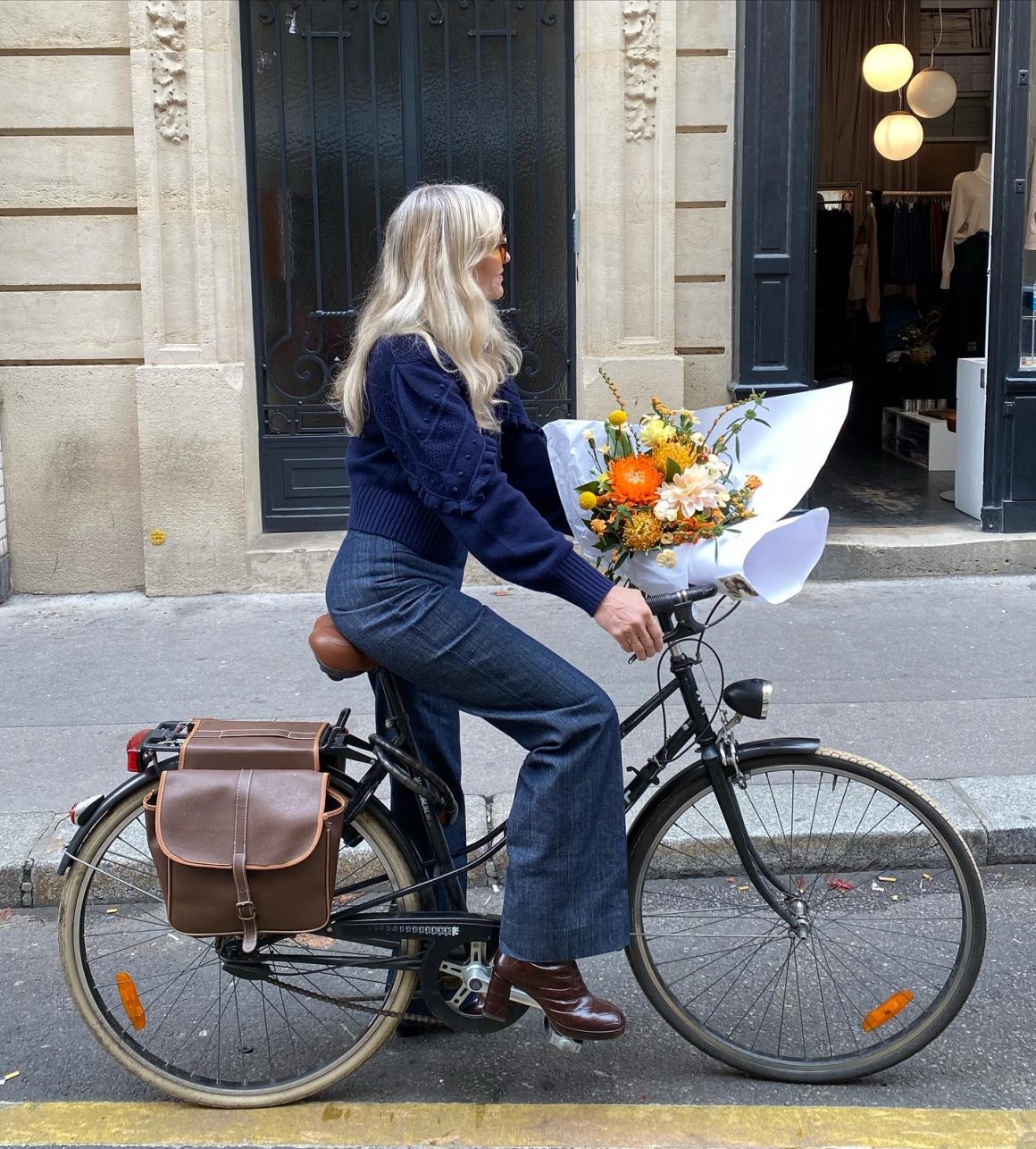 Breton Striped Shirt + White Capris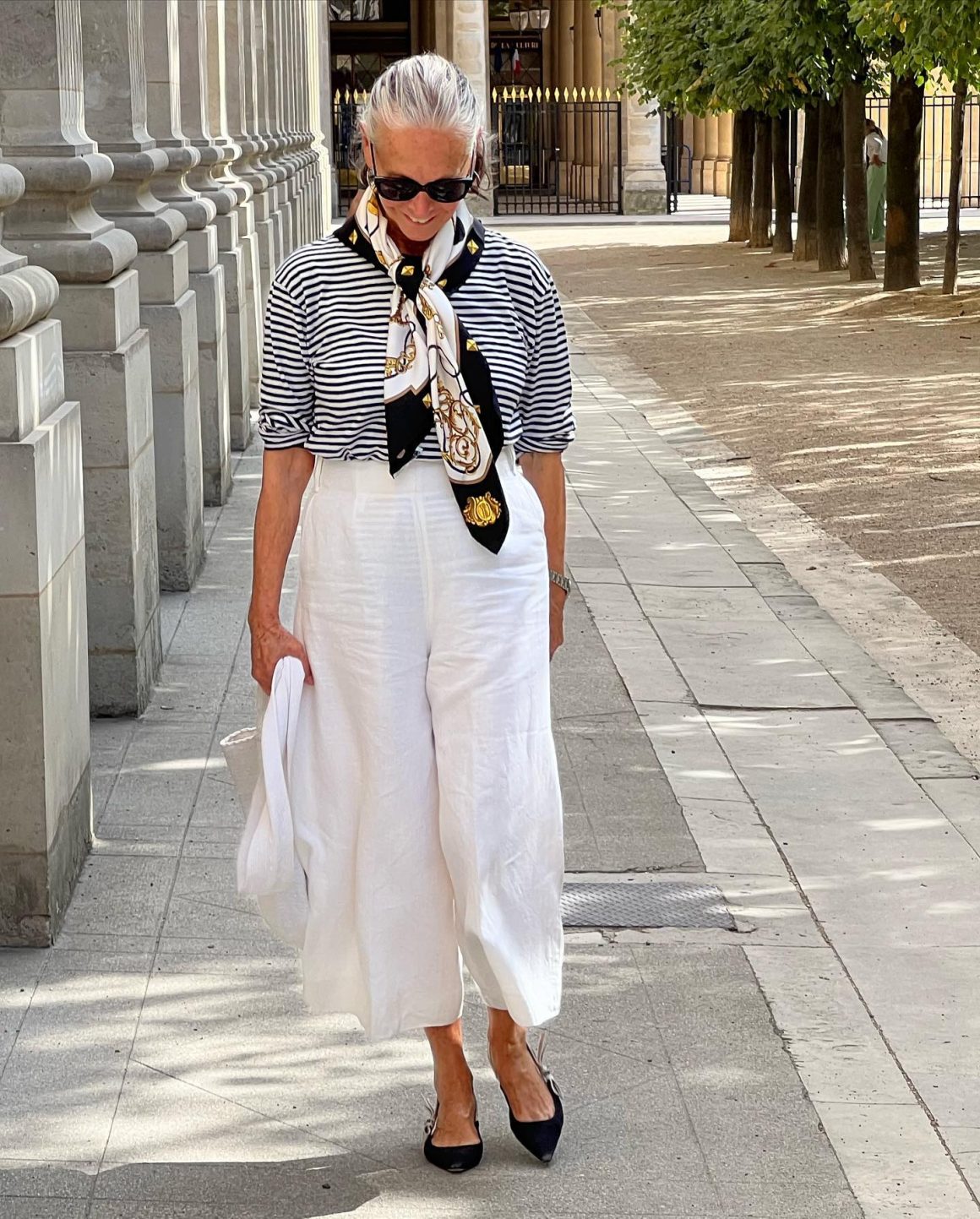 French Books About Getting Older
If you want to keep reading about the French approach to getting older, here are the best books on aging the French way!
If you're over fifty and want to look younger, try getting into the French dressing style. This means wearing loose and airy clothes, but it can also mean looking at what you eat and what you drink. These tips will help you perfect your French style over 50!