Looking for French style influencers to follow on Instagram? These are the best French fashion influencers to follow for effortlessly chic French girl style inspiration and outfit ideas!
From the little black dress to the striped Marinière shirt, there are so many style rules we can learn from the French. Following these girls on Instagram is a great way to start working French girl style into your wardrobe!
French Style Influencers
Here are our favorite French fashion influencers you need to know about! The list includes everyone from French models to actresses to photographers, artists, and fashion designers.
1. Jeanne Damas
Jeanne Damas (@jeannedamas) is the original French cool girl. Growing up in Paris, she became known for sharing film photos of her friends and today runs her own fashion line Rouje.
2. Anne Laure Mais Moreau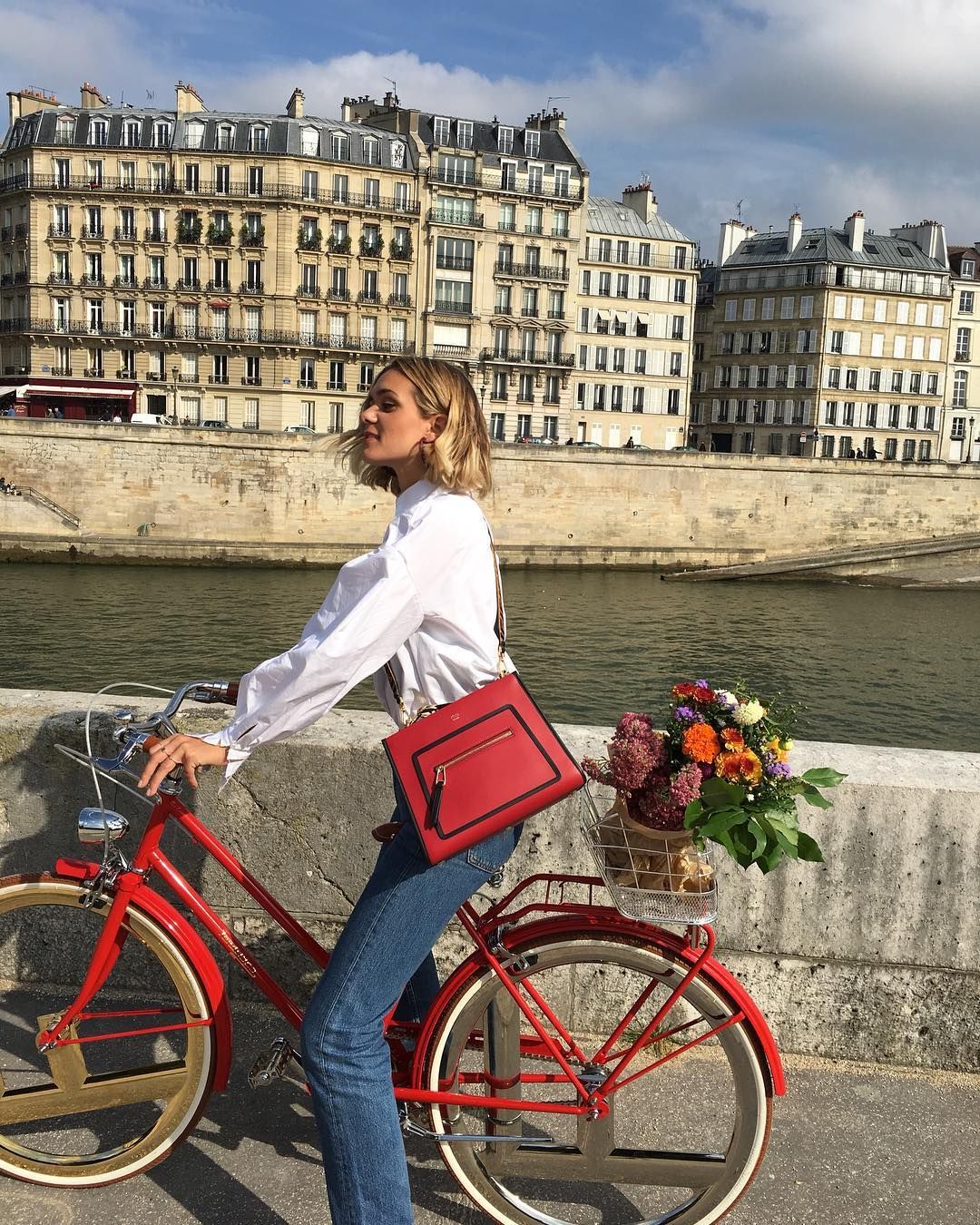 Anne Laure (@annelauremais) used to live in Bordeaux where she started her own fashion blog Adenorah. She is known for her eclectic style and short blonde hair.
3. Sabina Socol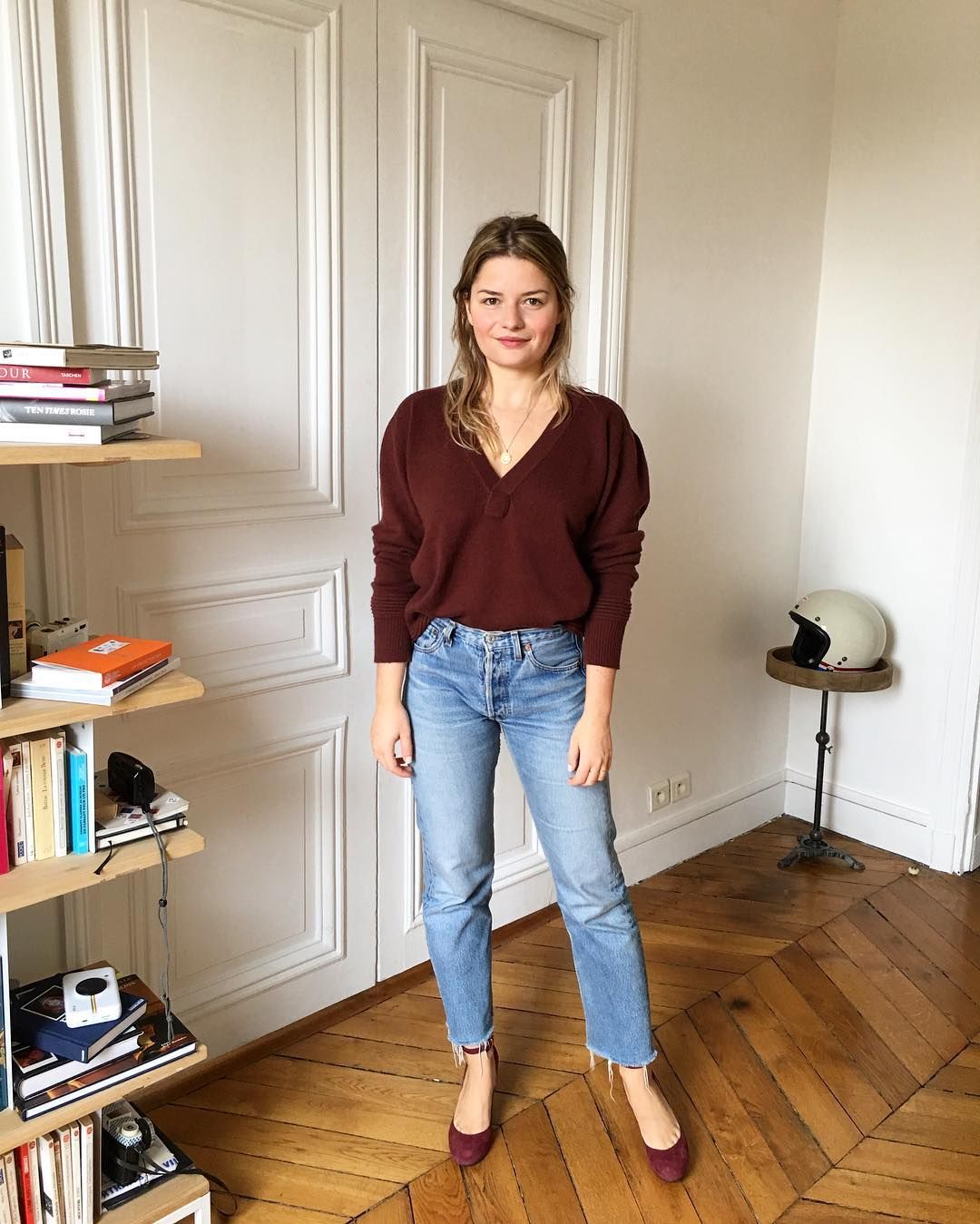 Sabina Socol (@sabinasocol) is a journalist who used to manage social media for a French magazine. She regularly shares her vintage-inspired outfits with a large audience!
4. Leia Sfez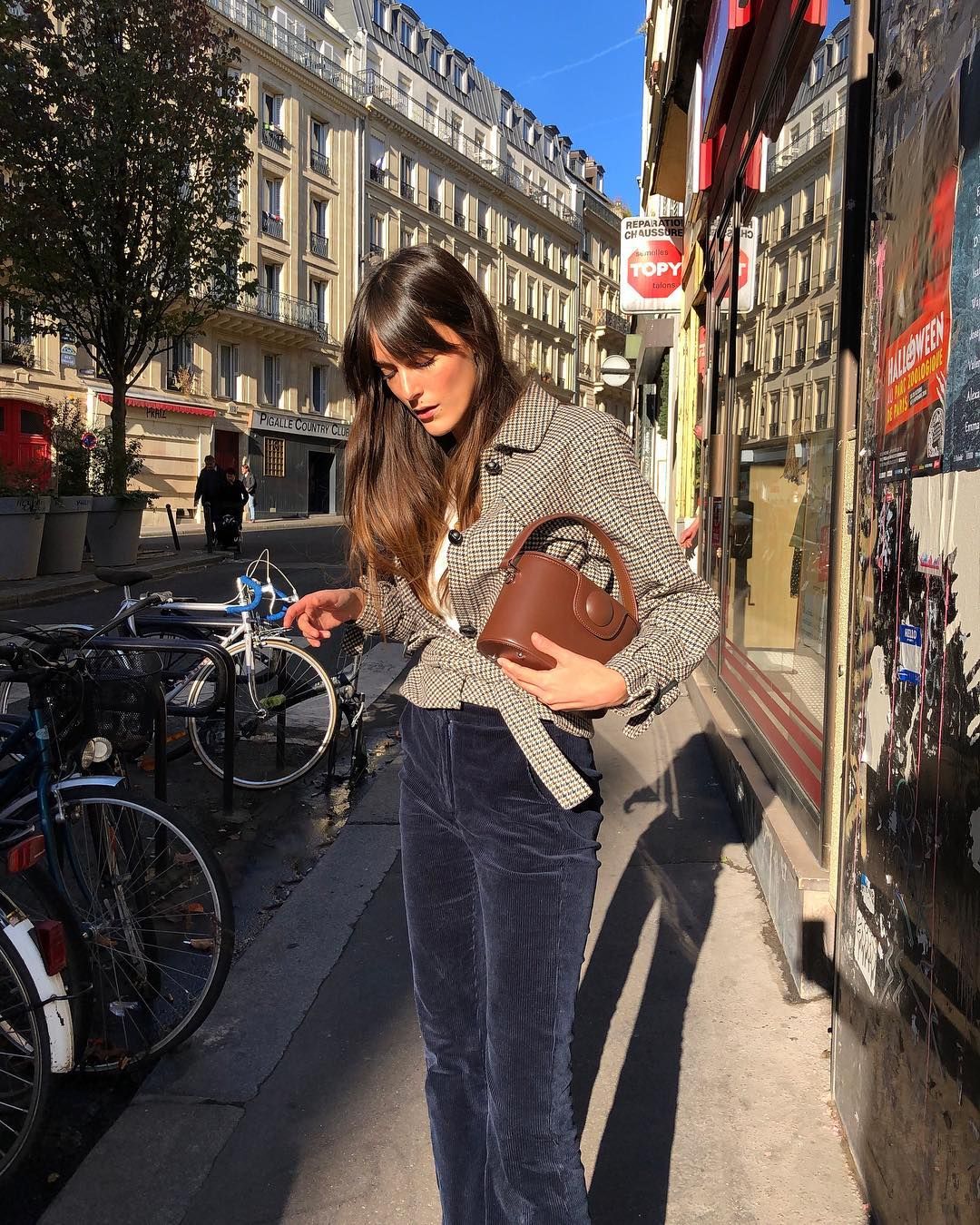 Leia Sfez (@leiasfez) is known for her cool, minimalist French girl aesthetic. She regularly wears basic outfits but adds a cute pair of shoes or a colorful handbag to the mix. She also has great French mom style for those of you with kids!
5. Camille Charrière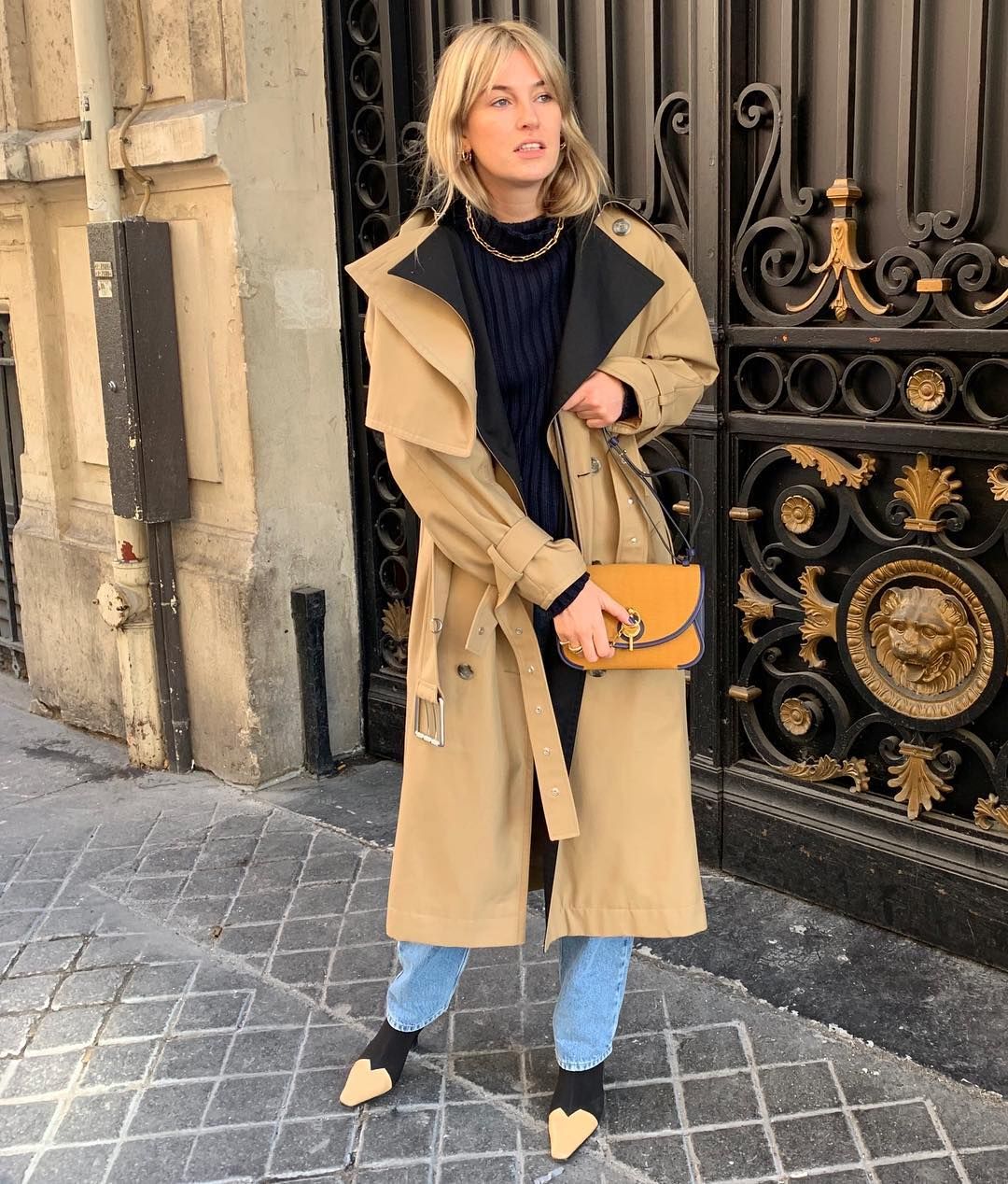 Camille Charrière (@camillecharriere) shares candid photos of her edgy British-French style. She lives between London and Paris and recently got married to her French beeu.
6. Gabrielle Caunesil
Gabrielle Caunesil is a French influencer married to an Italian businessman. She definitely has the most colorful and Italian-influenced style of the French Instagram influencers listed here!
7. Louise Follain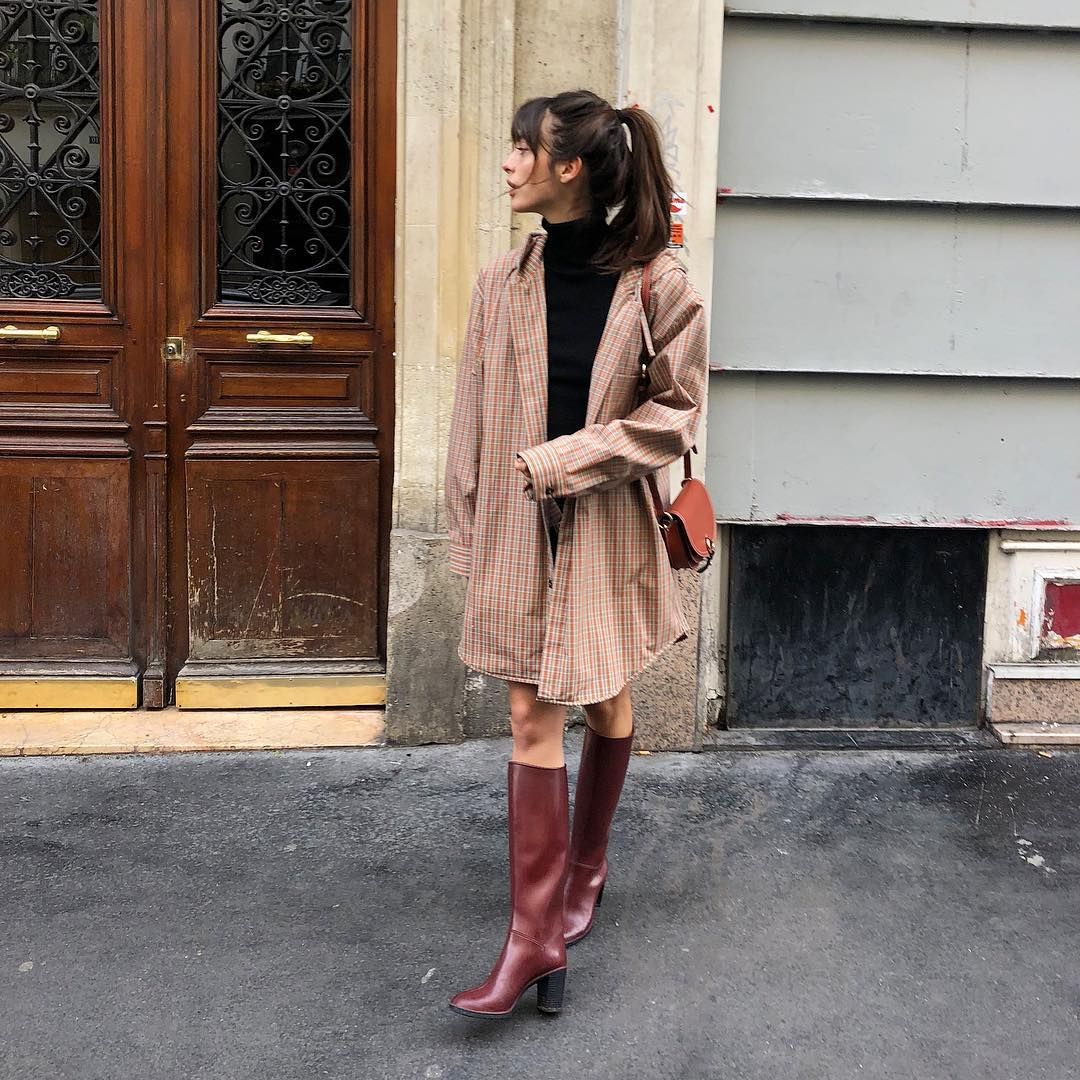 Louise Follain (@louisefollain) is a model turned influencer who regularly collaborates with cool fashion brands and poses for campaigns.
8. Chloe Lecareux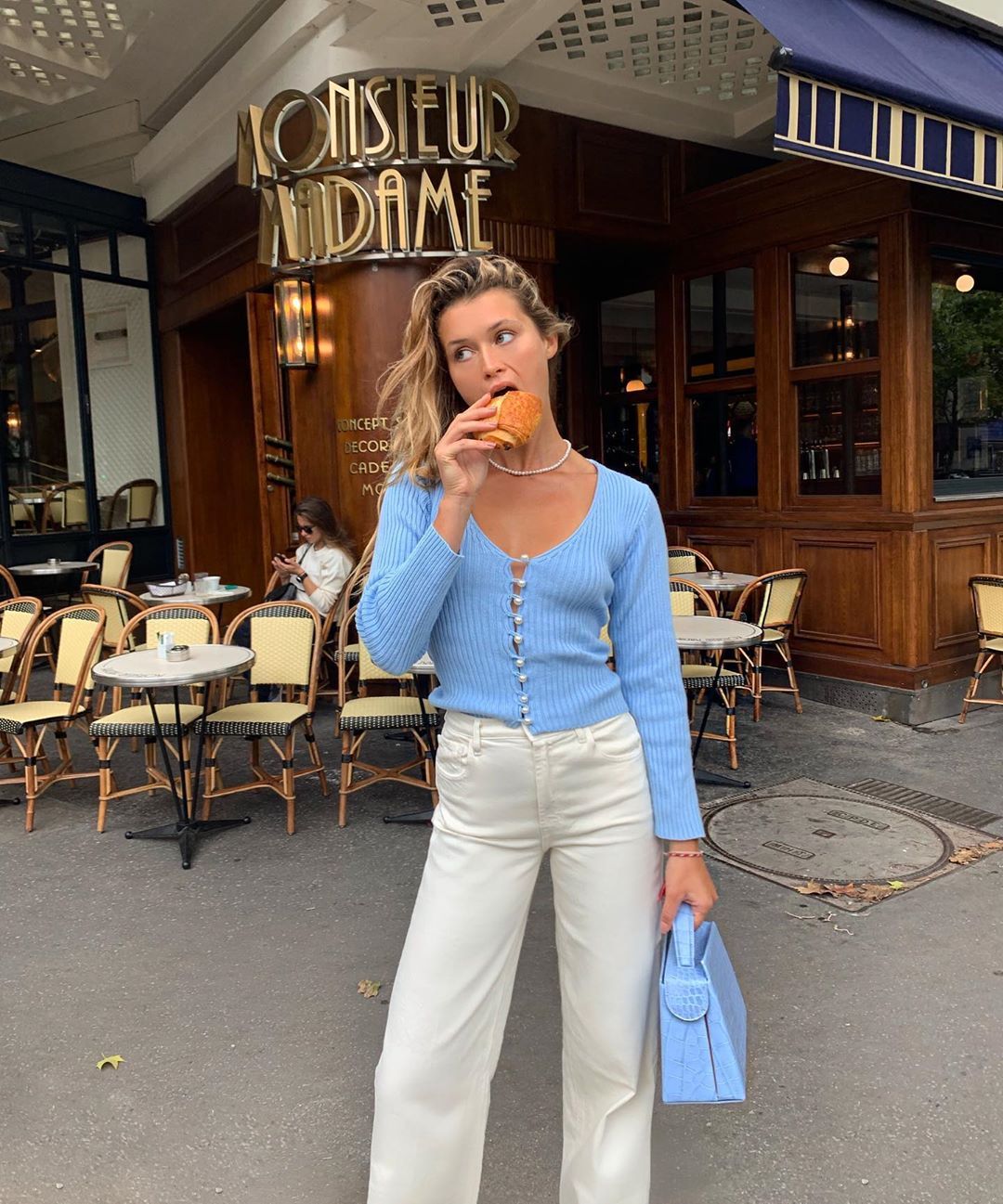 Chloe Lecareux (@chloelecareux) is a French influencer who runs her own fashion label, Bleu de Vous, which makes jean jackets out of recycled plastic bottles.
9. Pia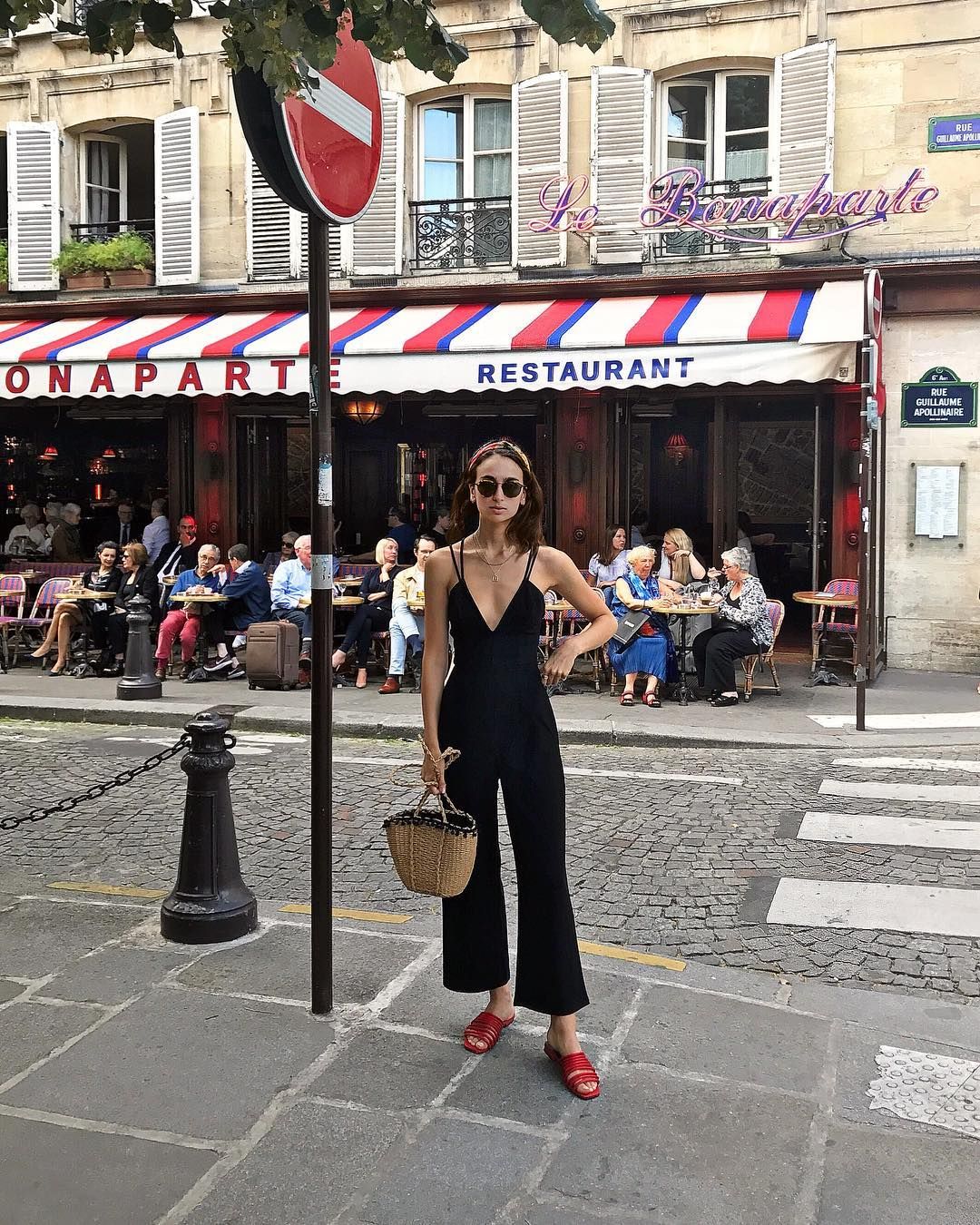 Pia (@pia_mbd) is a social media manager for a French fashion brand, who also shares her own outfits and experiences living in the heart of Paris.
10. Ambre
Ambre (@_droledefrimousse_) is a French girl living in Paris. She loves the vintage style of dressing and often wears 70s-inspired outfits.
11. Héloïse Guillet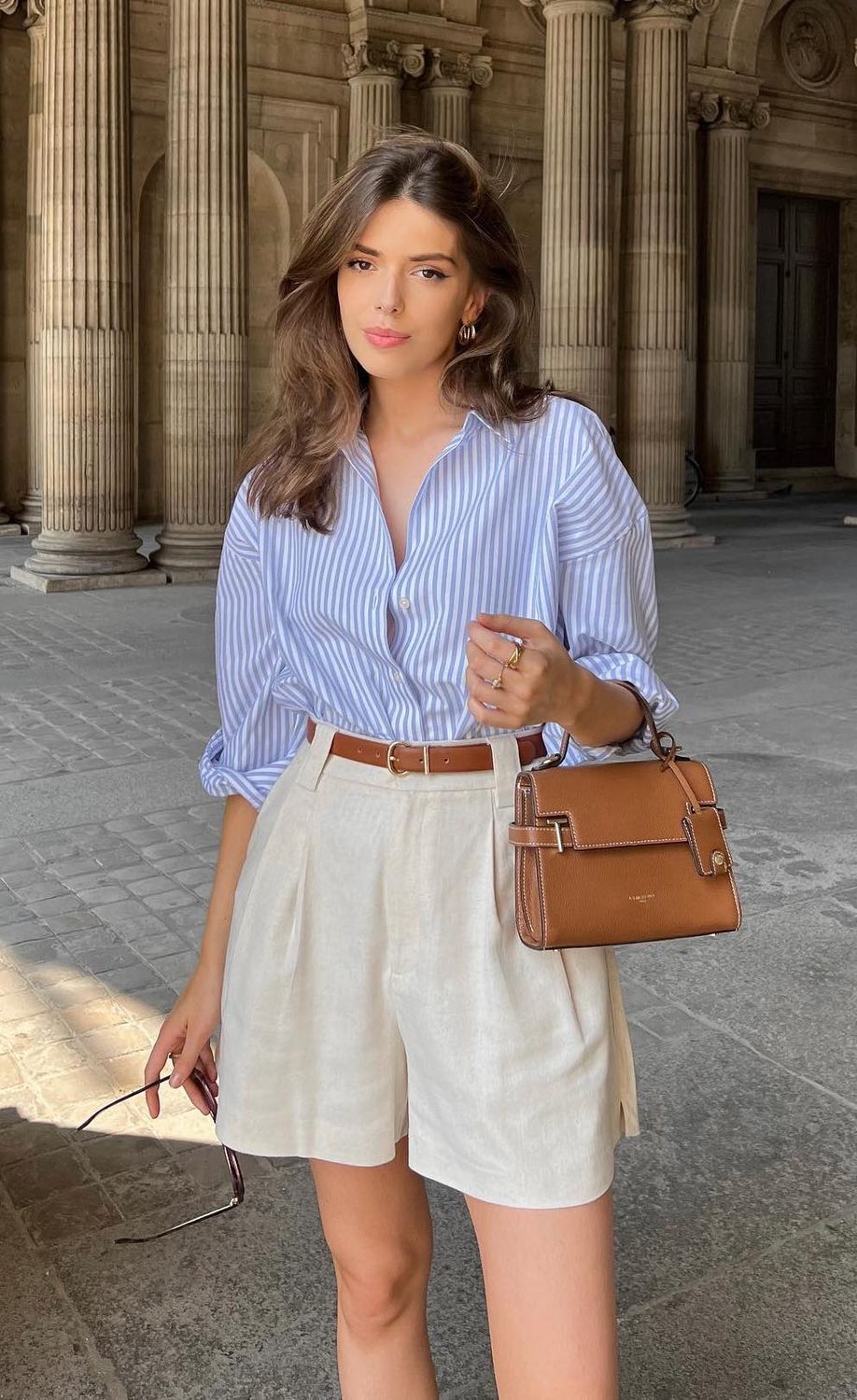 Héloïse Guillet (@heloise.guillet) is a French fashion influencer living in Paris. Her style is minimalist and casual chic. She loves sharing outfit ideas using basic pieces you have in your wardrobe on Reels!
12. Alizée Gamberini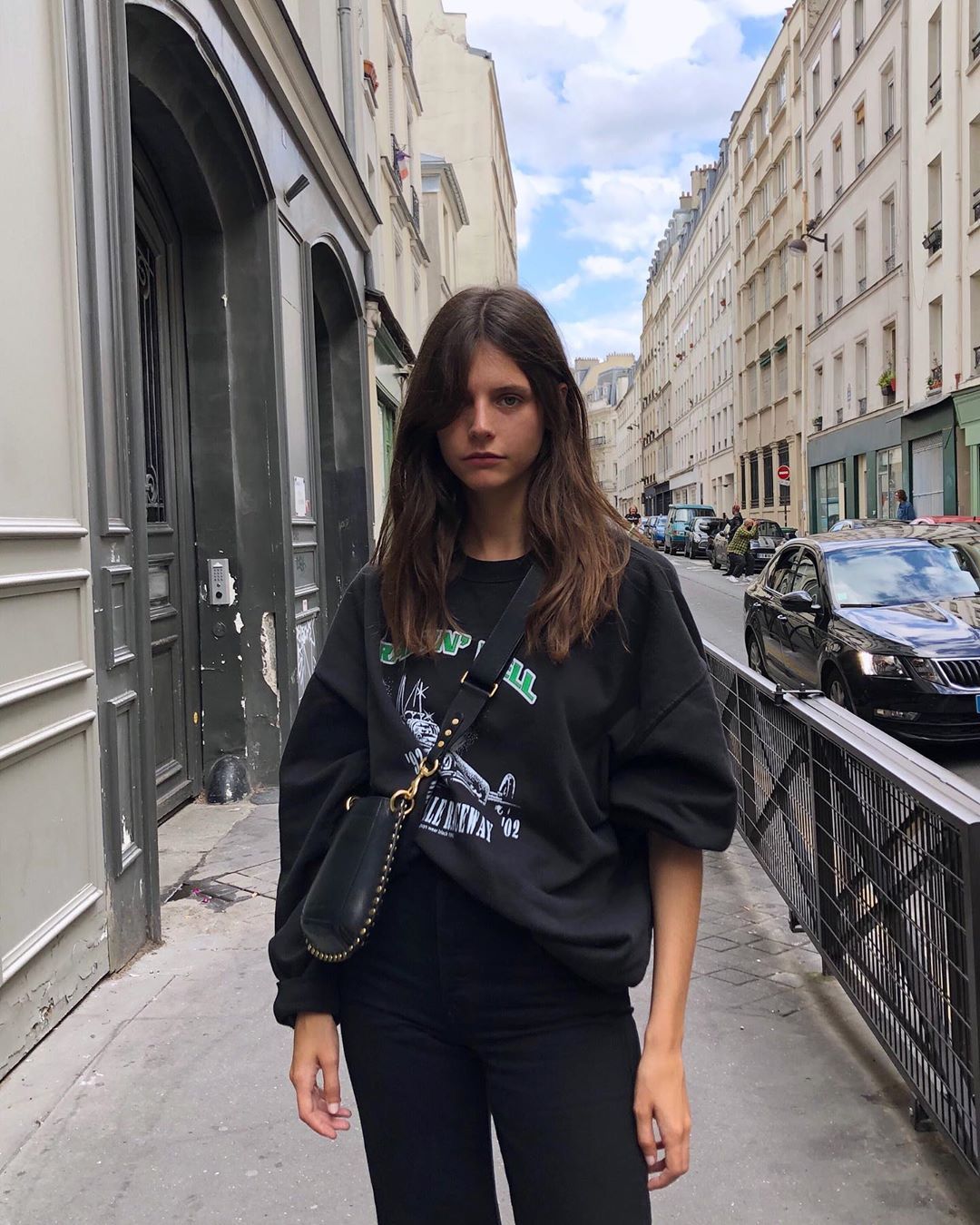 Alizée Gamberini (@alizeegamberini) is the resident streetwear influencer of Paris. From sneakers to oversized sweatshirts, Alizée is all about the edgy, athletic look.
13. Eleonore Toulin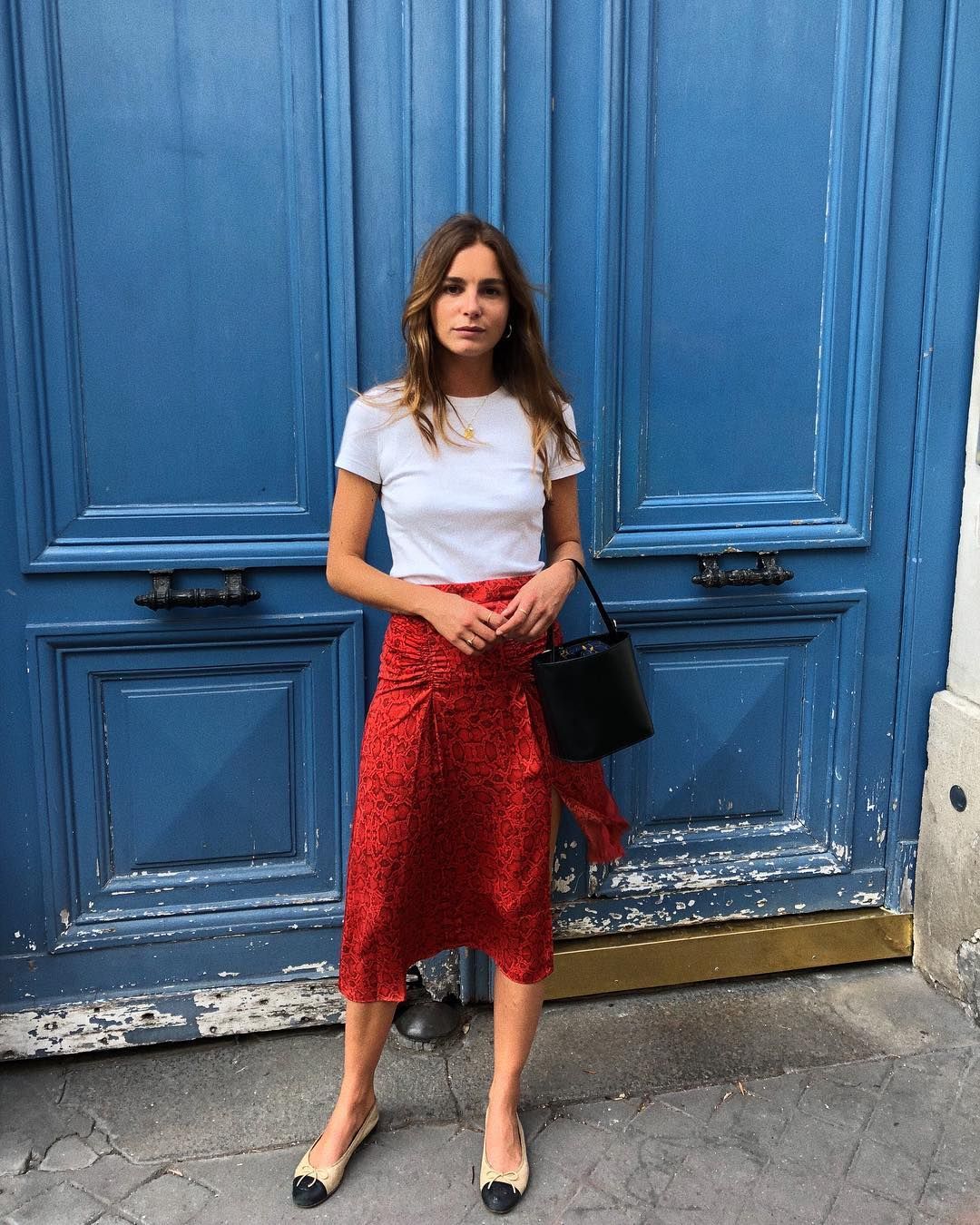 Eleonore Toulin (@eleonoretoulin) is a photographer who loves sharing film photos of her friends and French lifestyle.
14. Annabelle Belmondo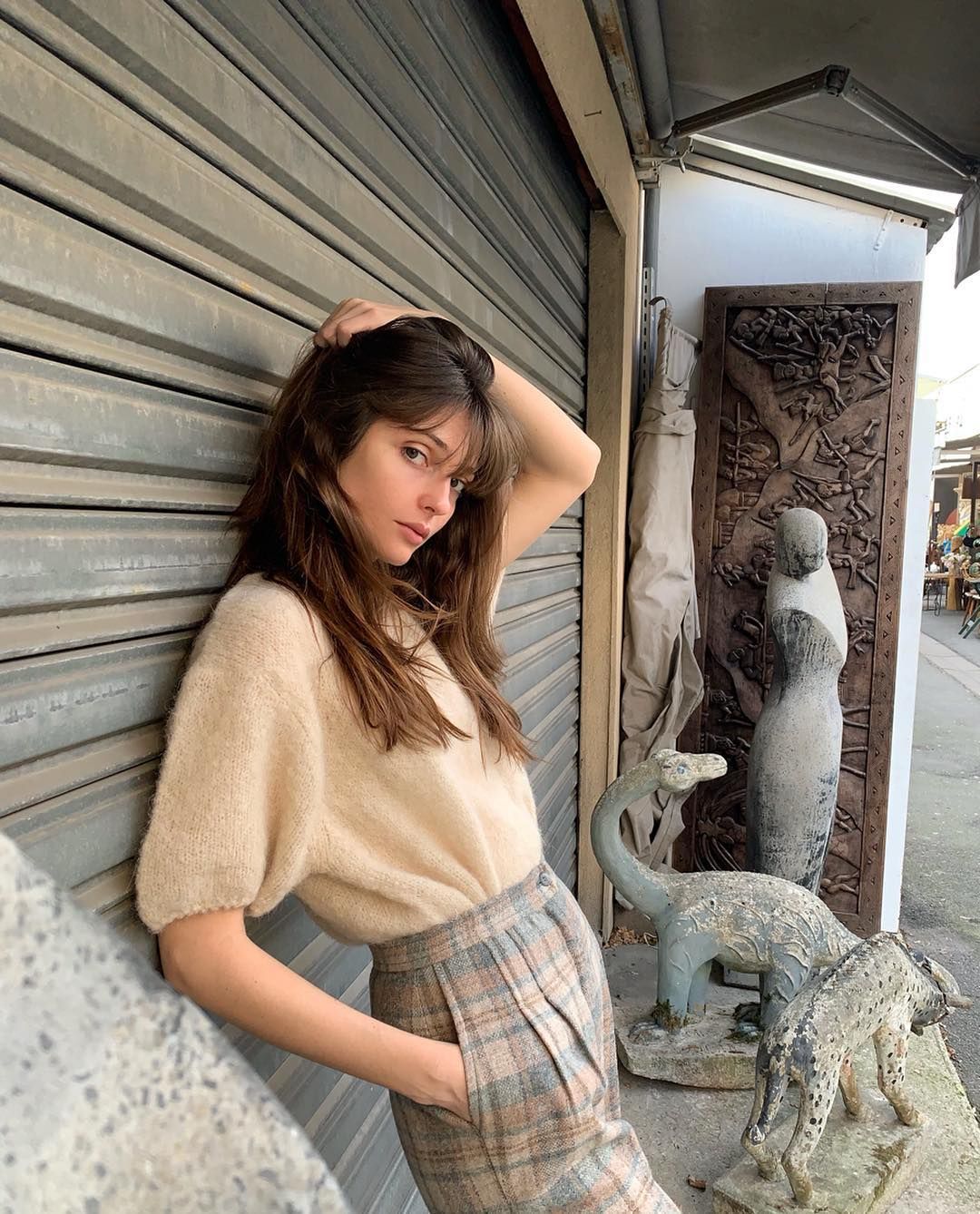 Annabelle Belmondo (@annabelle.belmondo) is an actress and the granddaughter of one of France's most famous New Wave actors.
15. Emelie Thomsen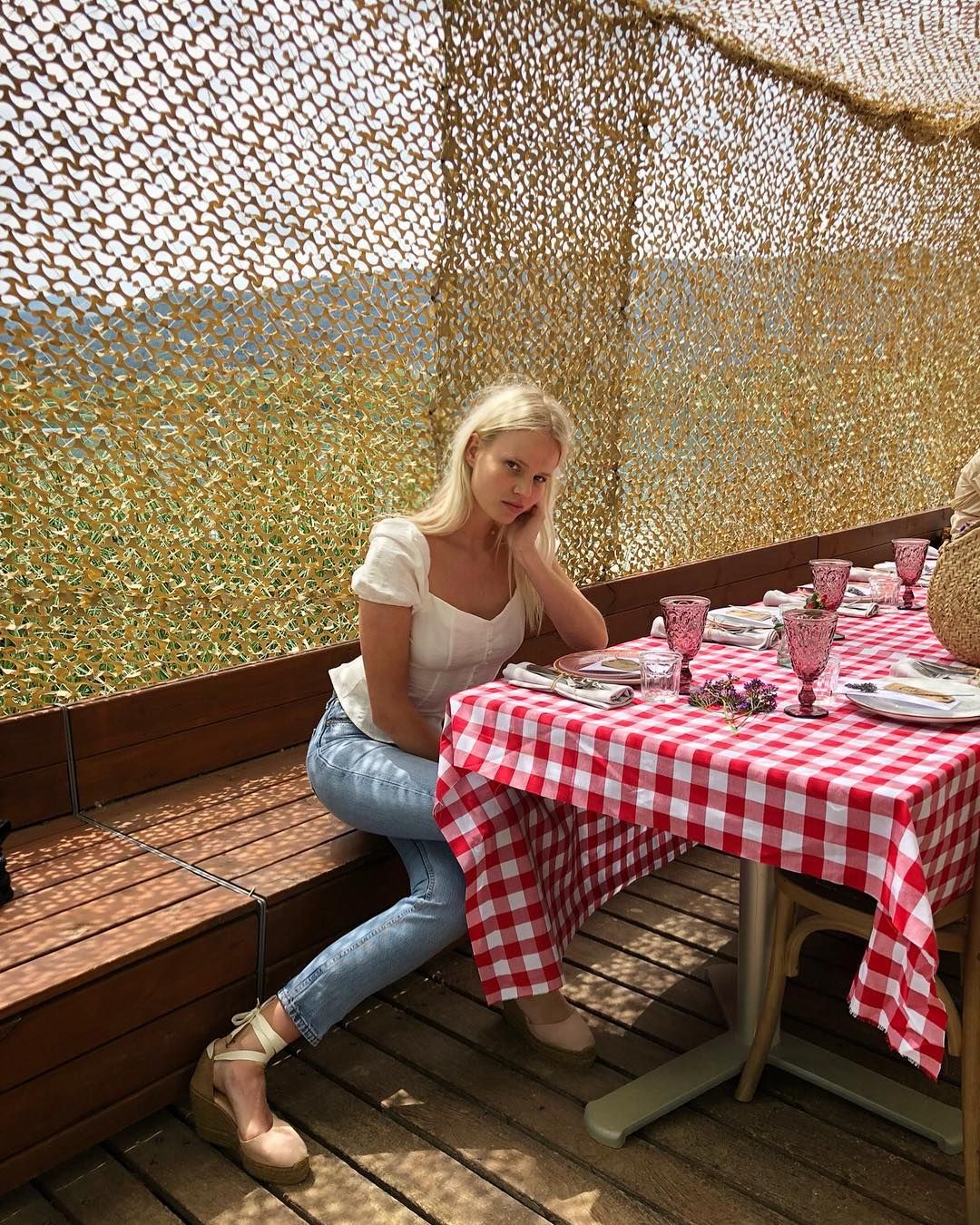 Emelie Thomsen (@thomsenemelie) is a Scandinavian model who co-founded the beauty brand Thomsen Beauty with her sister. She is from Nice, France but lives in Paris.
16. Michaela Thomsen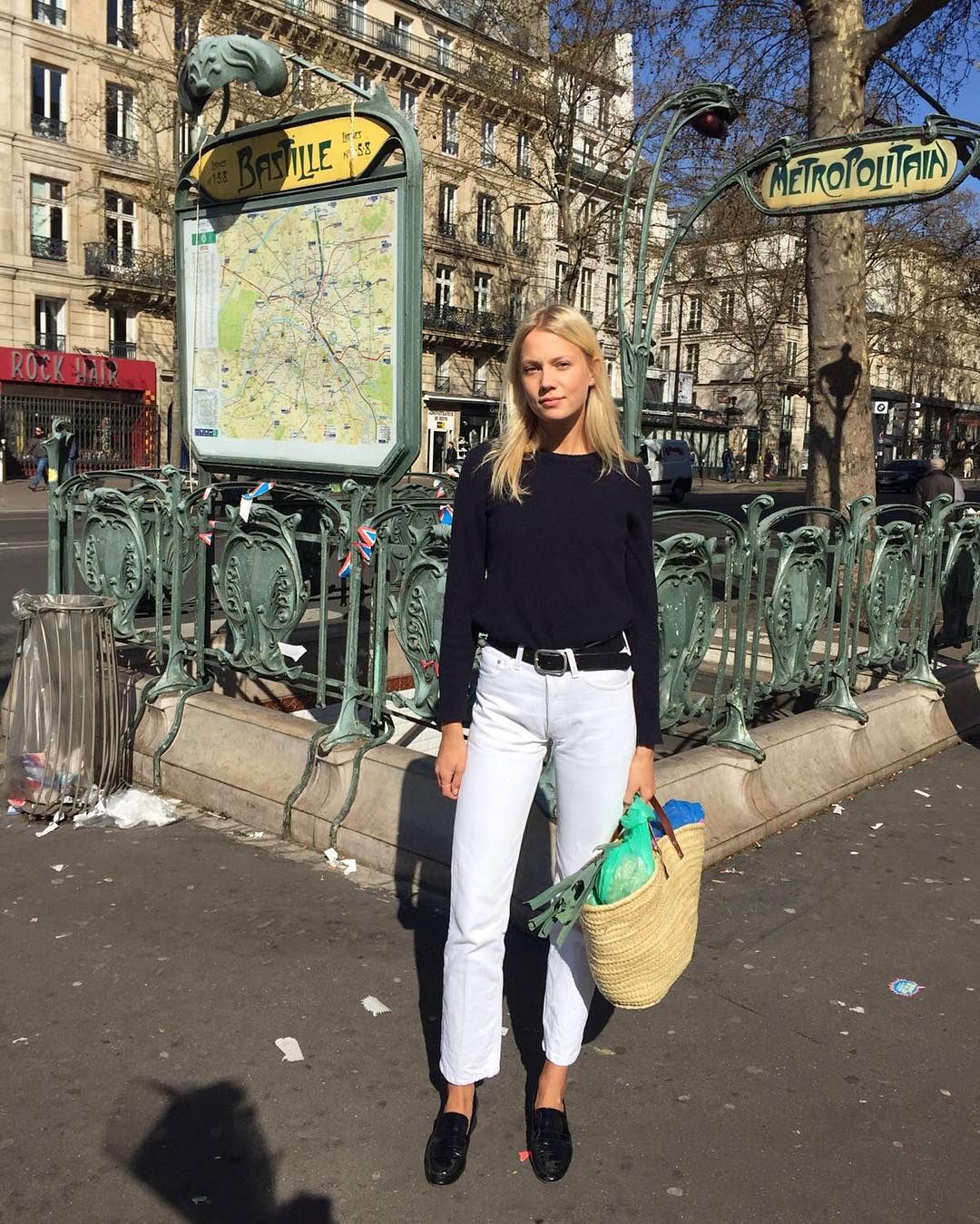 Michaela Thomsen (@thomsenmichaela) is a Scandinavian model who grew up in Nice and poses for cult brands like Rouje and Reformation.
17. Lena Simonne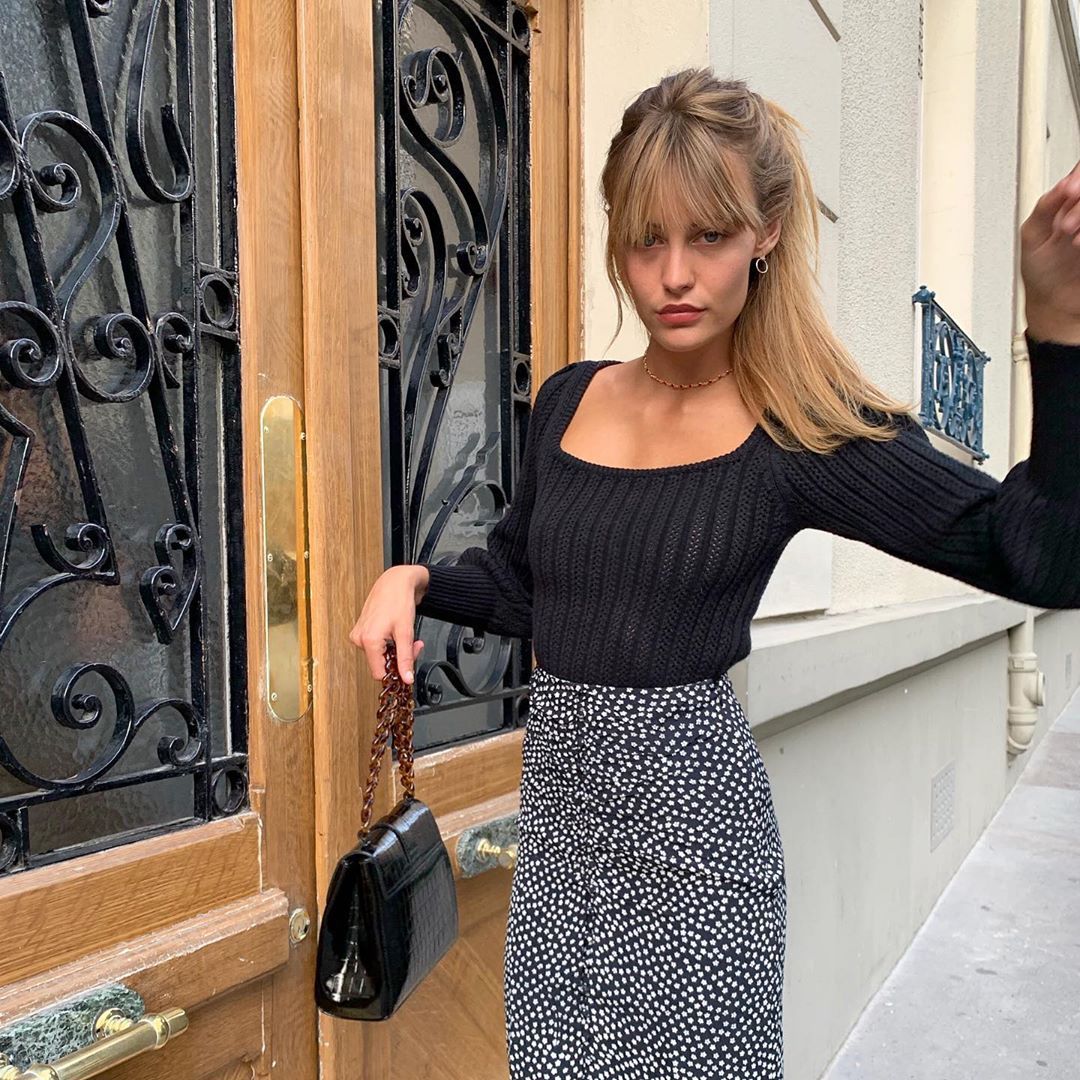 Lena Simonne (@lena.simonne) is a French model who shares her work for some of the coolest fashion brands, and her lifestyle with her French friends.
18. Lamia Lagha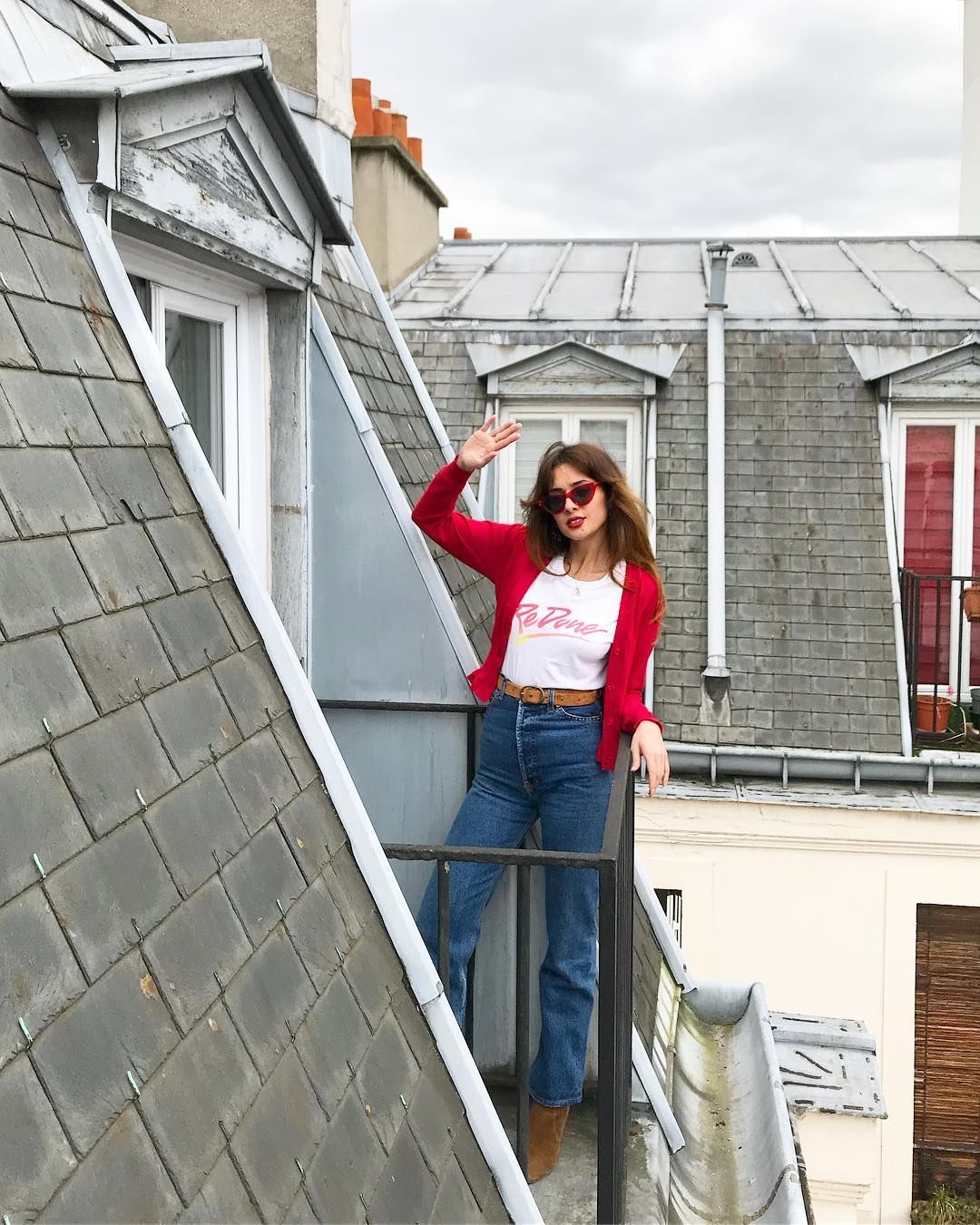 Lamia Lagha (@lamialand) is a creative director who moved to Paris about 10 years ago and quickly found her place in the fashion world.
19. Eléonore Leojeanne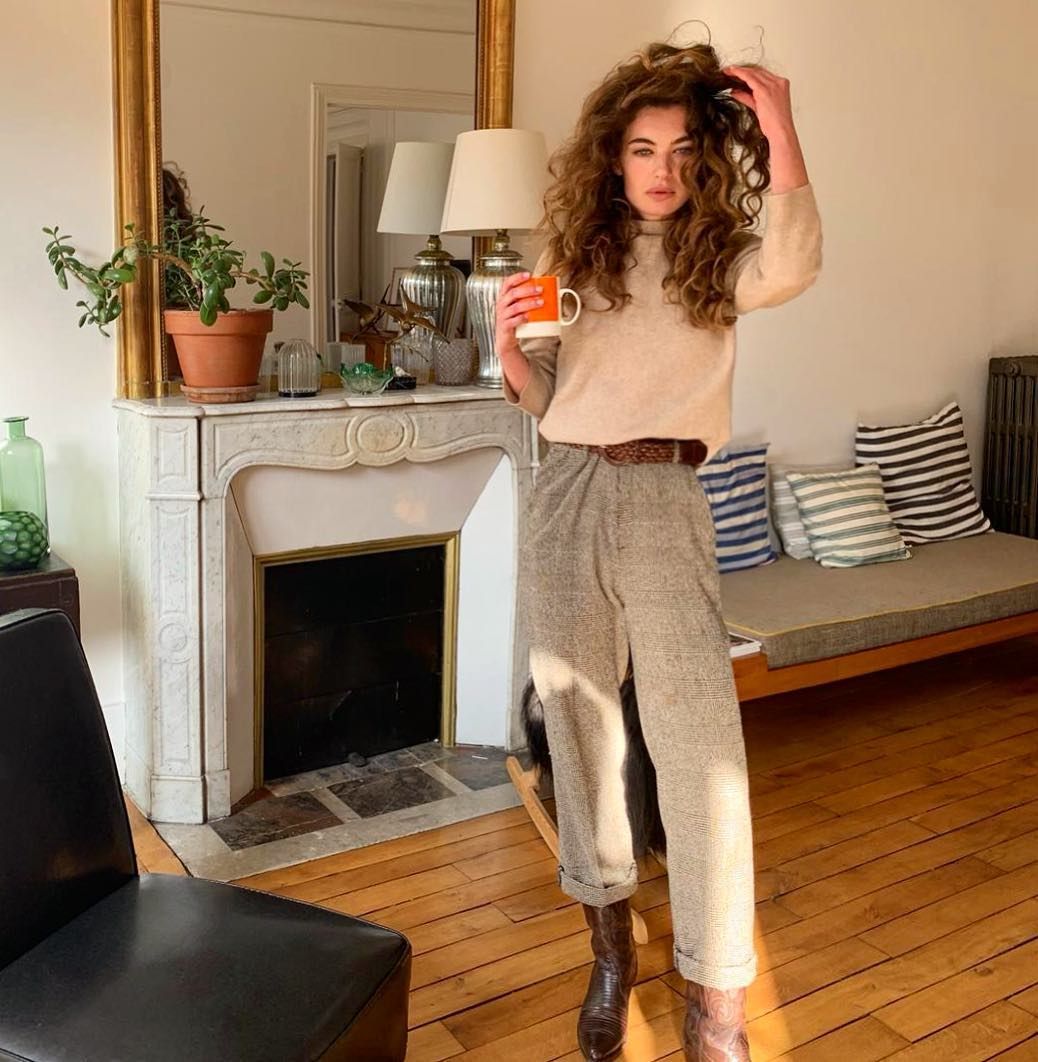 Eleonore Leojeanne (@eleonore.leojeanne) is a model turned influencer known for her voluminous brown curly hair.
20. Diane Kari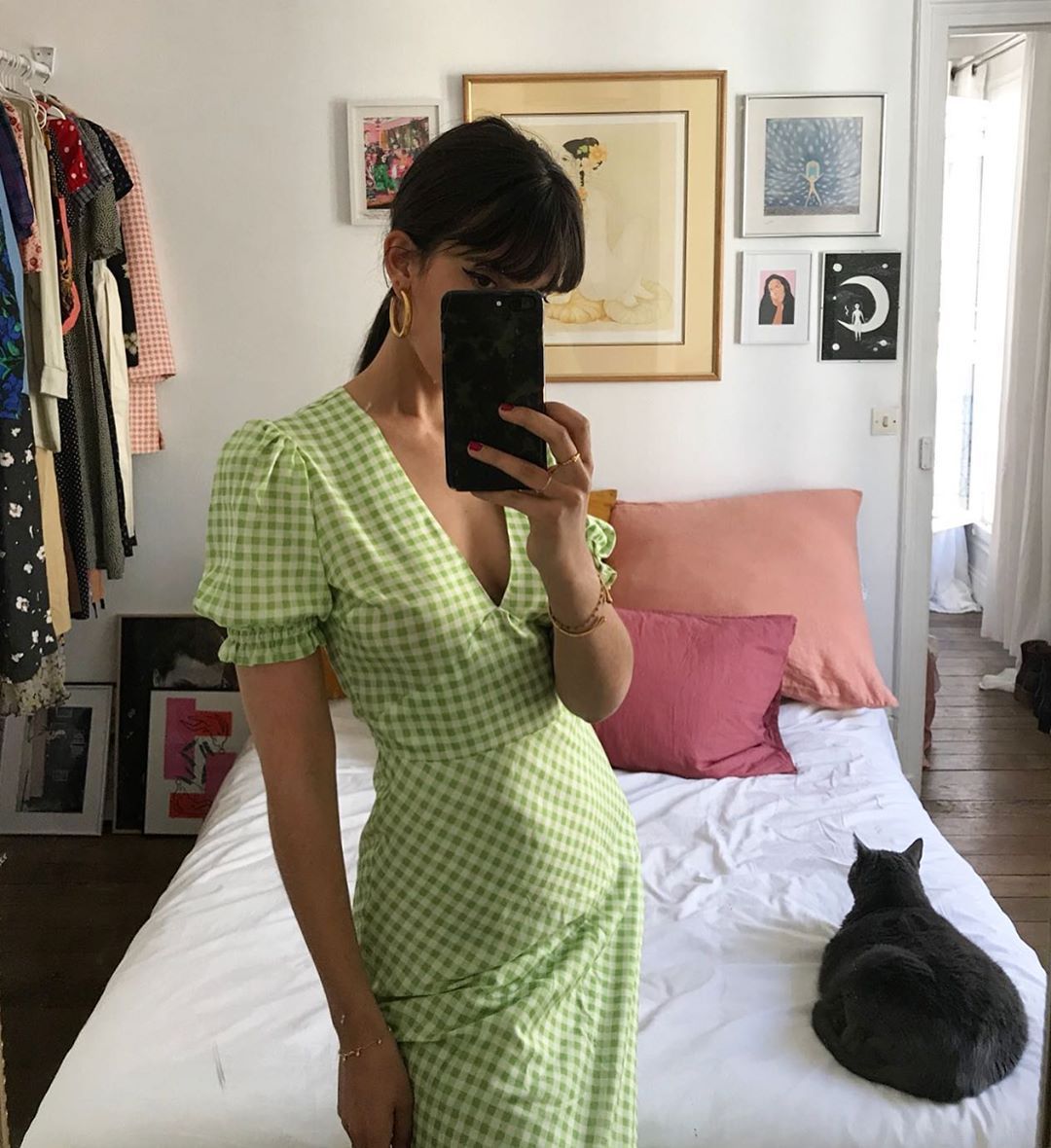 Diane Kari (@diane.kari) is a French girl who shares her vintage-inspired outfits and runs an online shop called Fripouille.
21. Lea-Elisabeth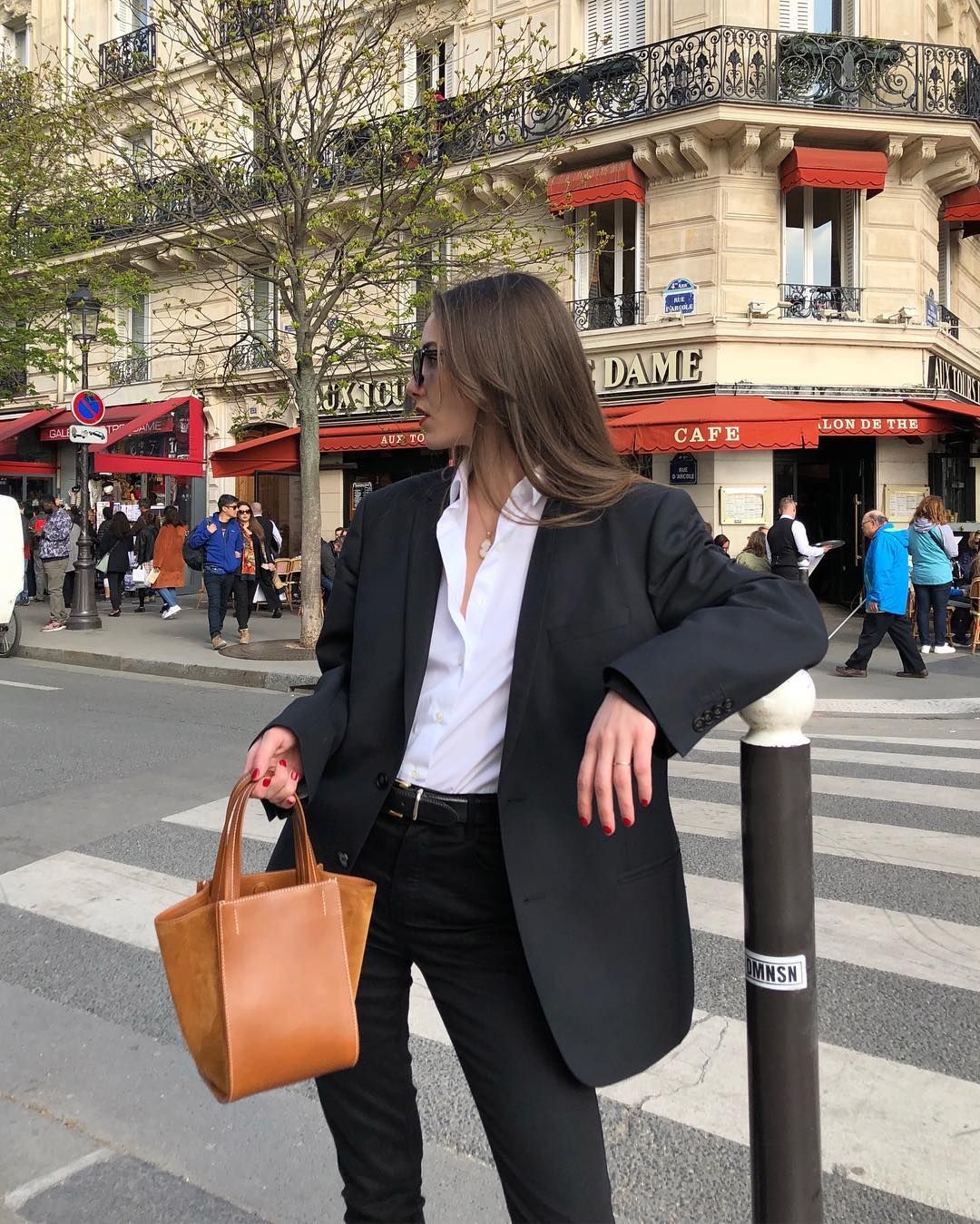 Lea-Elisabeth (@lea.elisabeth.a) is a Bordeaux-based creative director. She shares minimalist chic style with a French twist.
22. Camille Yolaine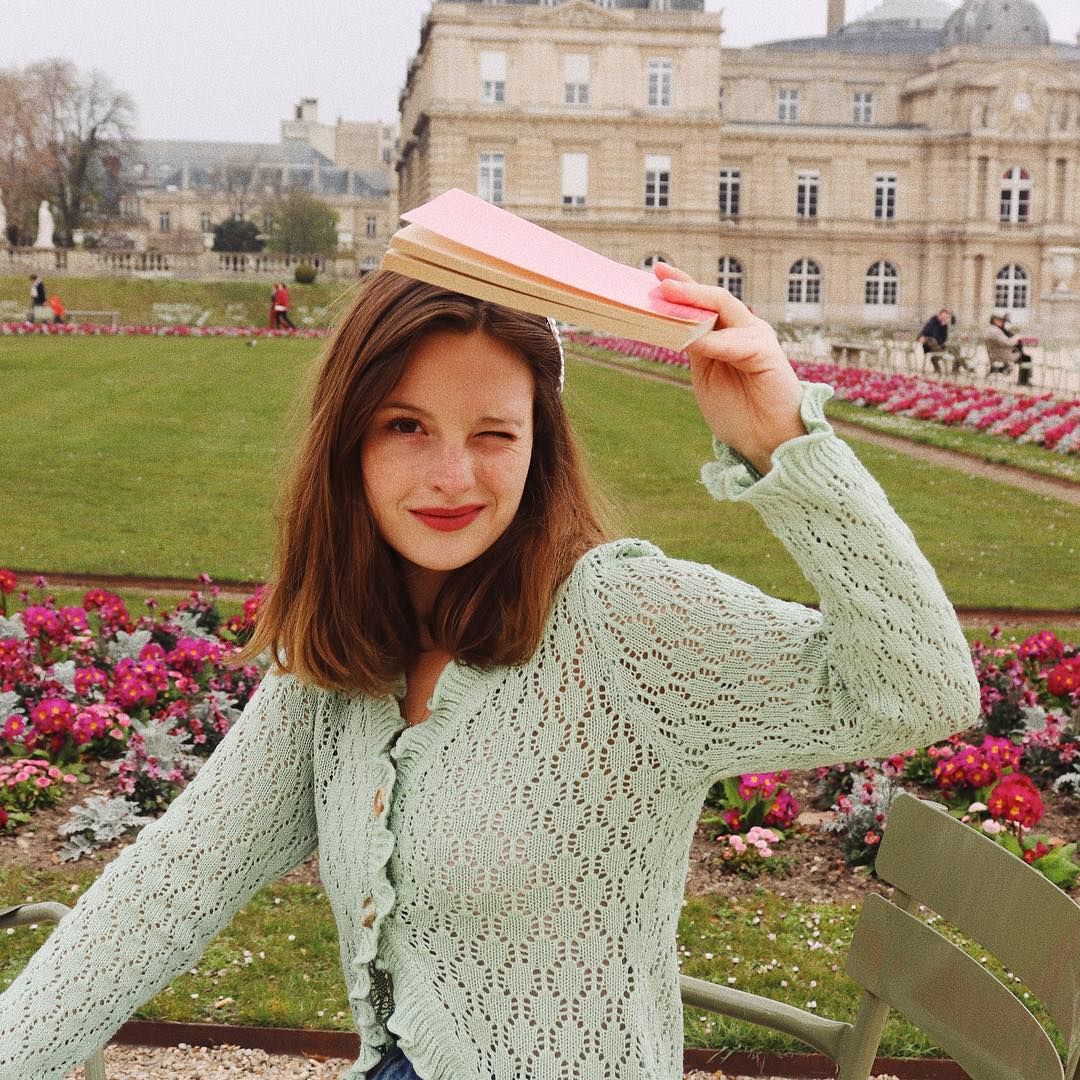 Camille Yolaine (@camilleyolaine) is a freelance copywriter who shares her love of fashion and French culture with her audience. She recently launched a beauty brand called Yolaine Paris.
23. Mélodie Vaxelaire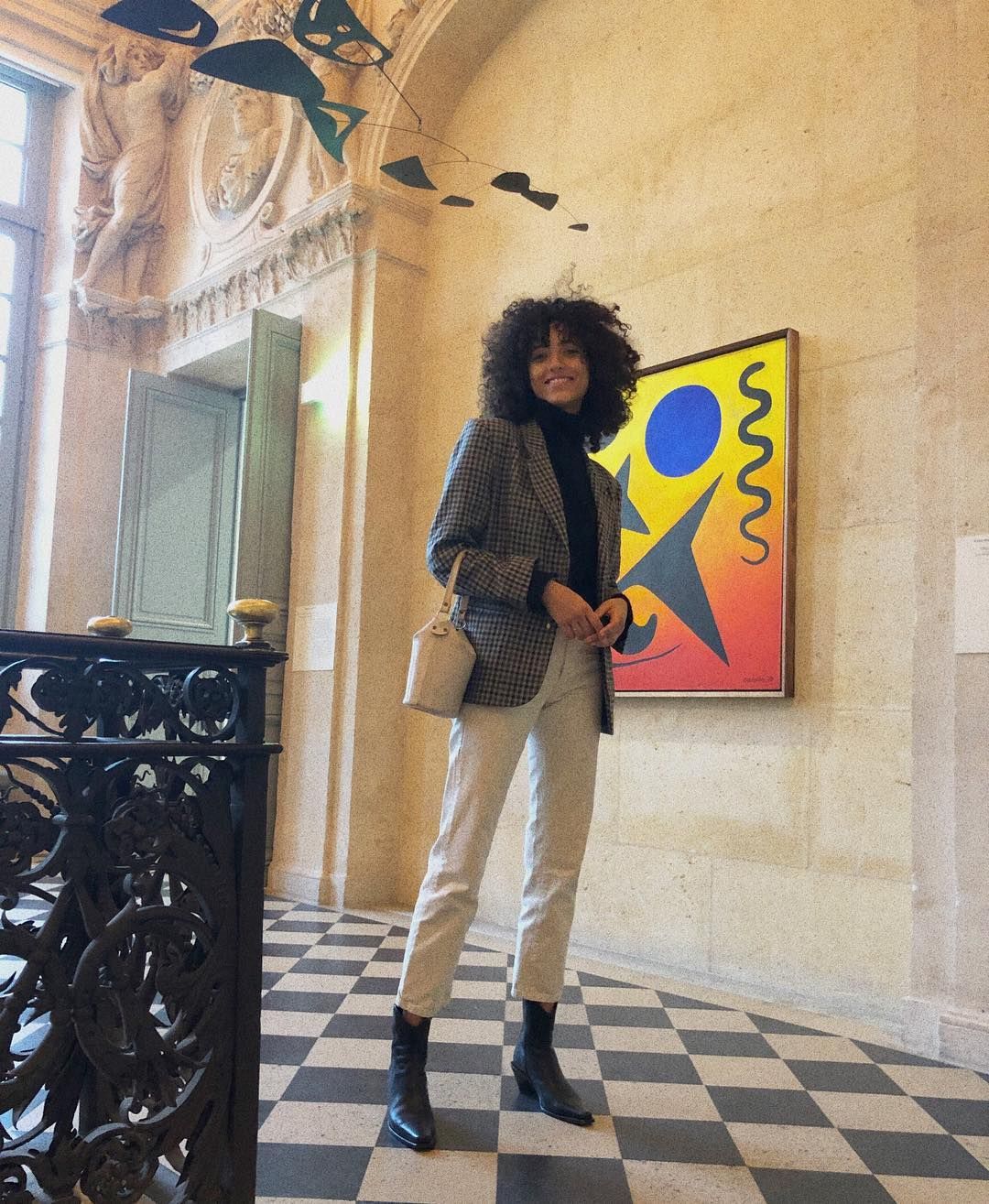 Mélodie Vaxelaire (@melodievaxelaire) is a French model who loves sustainable fashion. She recently covered Elle magazine.
24. Tamara Mory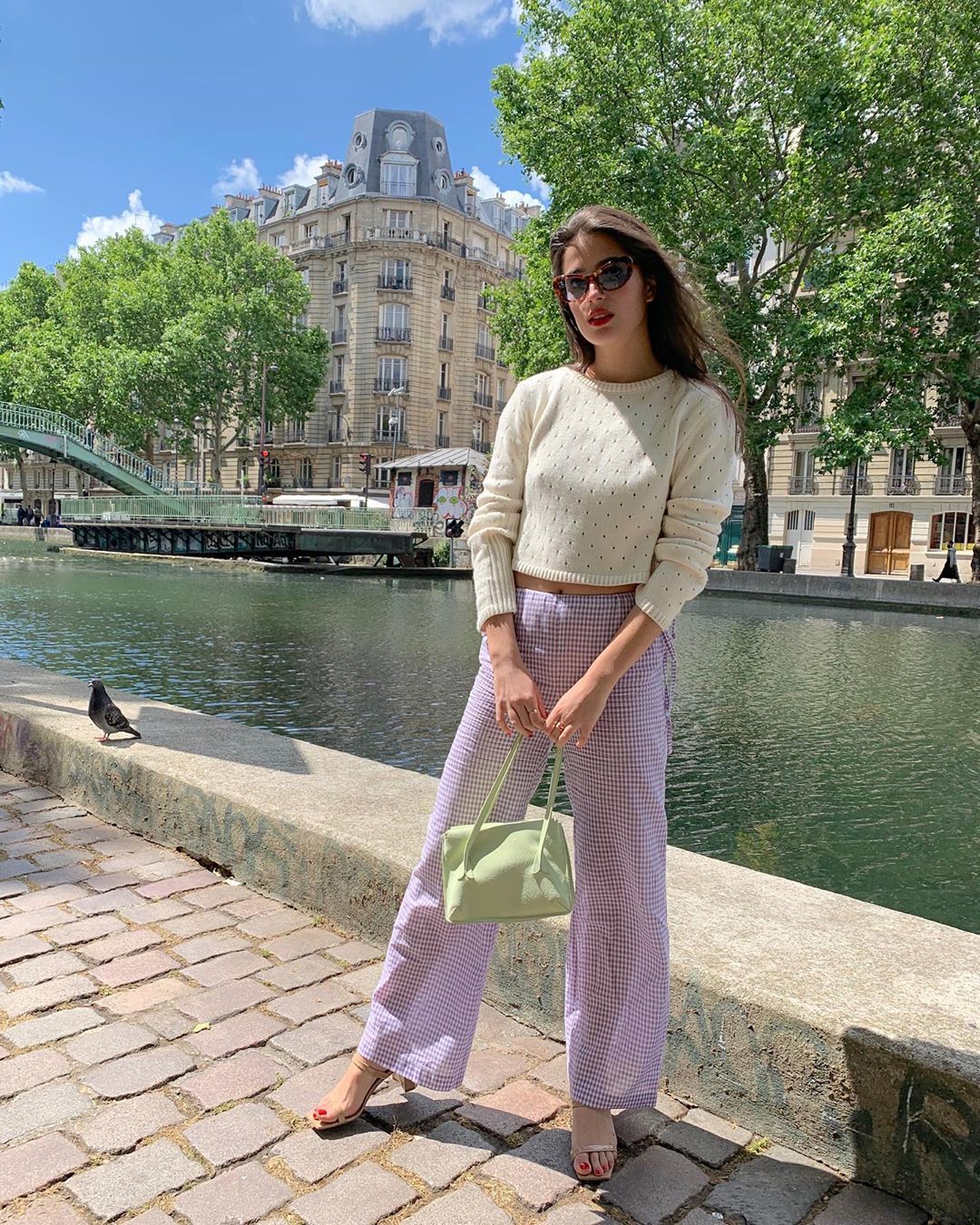 Tamara Mory (@tamaramory) is a Parisian girl who shares moments from her daily life in the capital of France. Her style tends to be more international and trendy.
25. Salomé Mory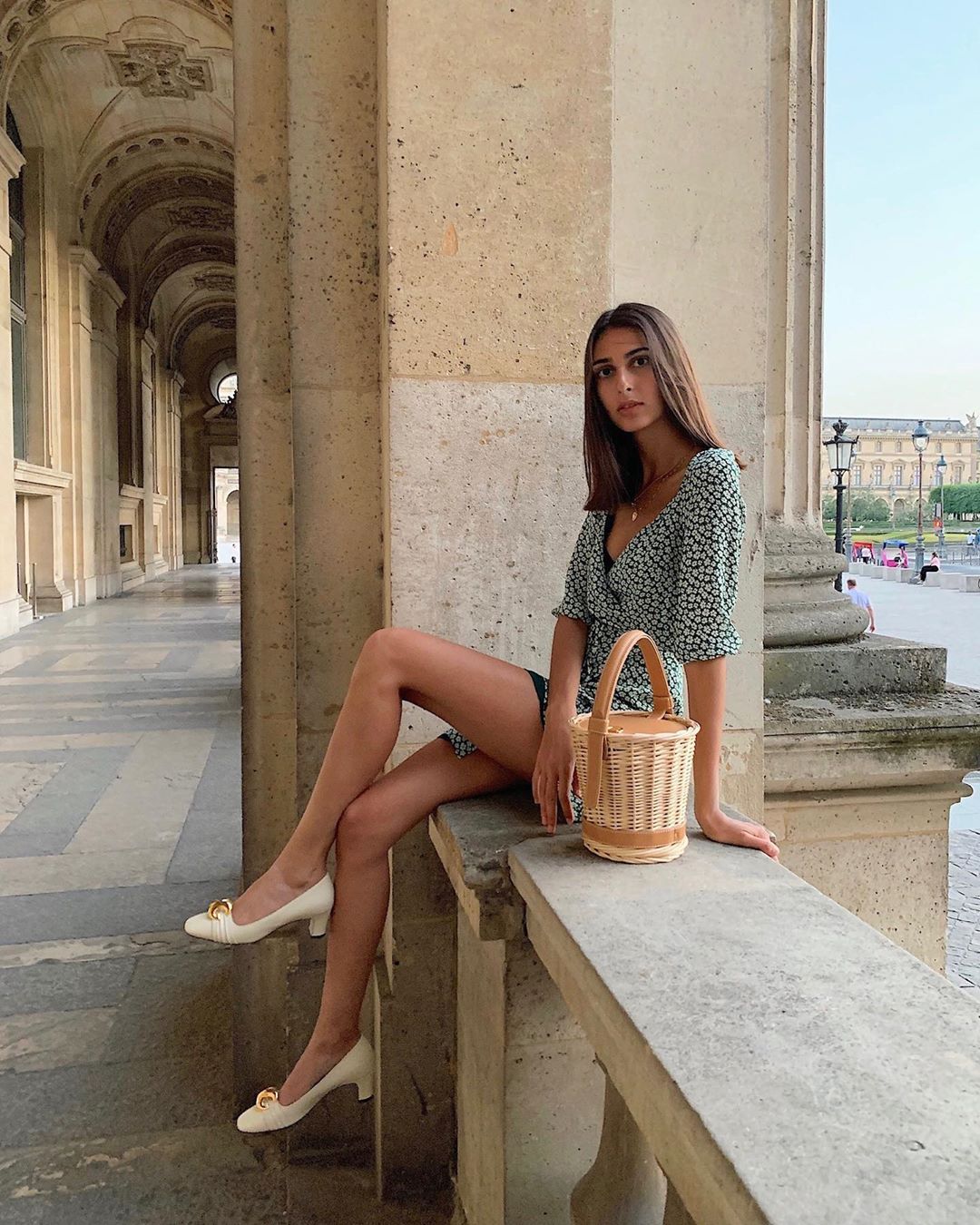 Salomé Mory (@salome.mory) is a Parisian student and model in her spare time!
26. Ivana Gibson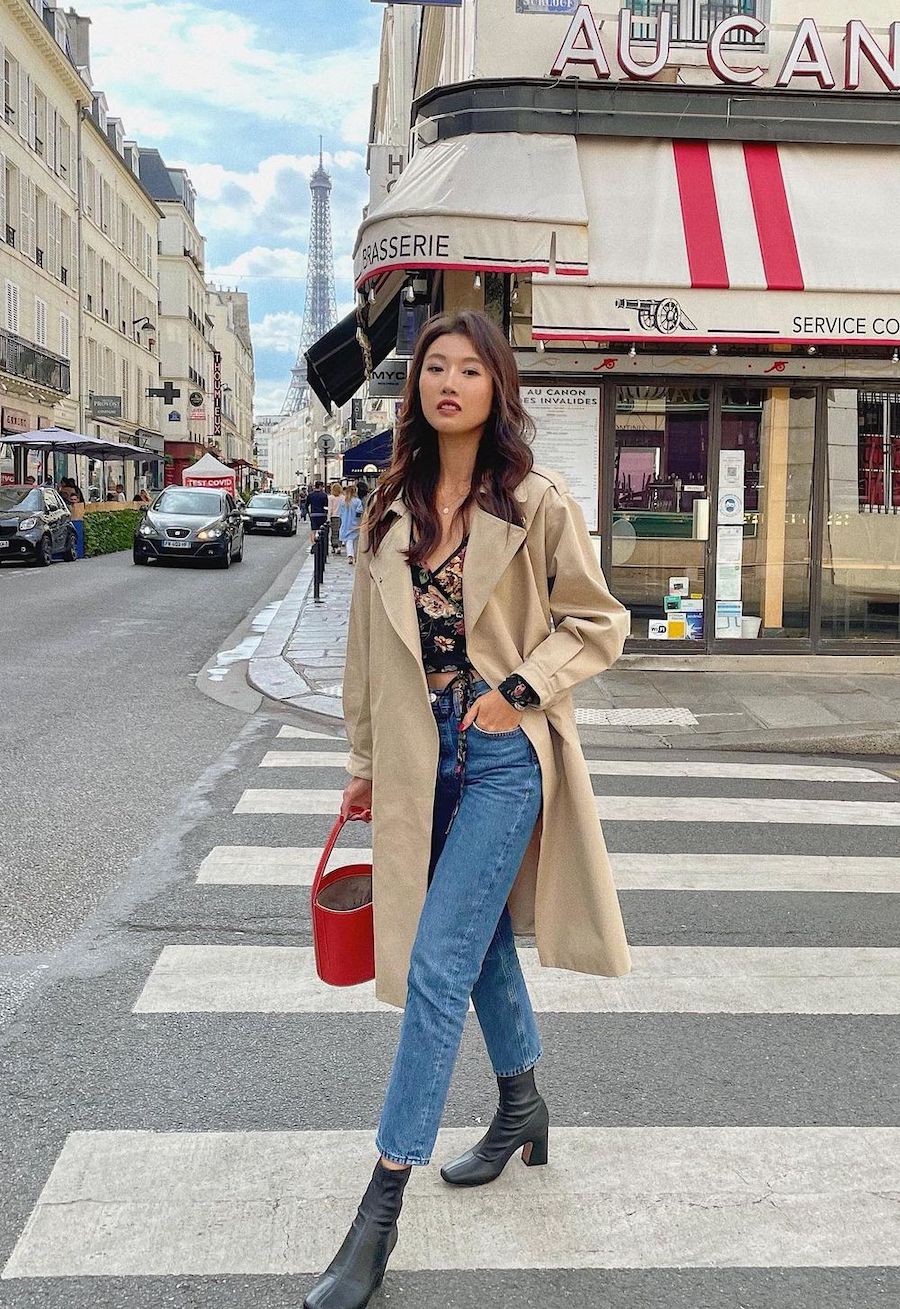 Ivana Gibson (@ivanagibson) is a fashion influencer from Shanghai, China who lives in the Paris region. She is a lesser-known, up-and-coming French fashion influencer to follow if you love colorful, vintage chic French girl style.
27. Mara Lafontan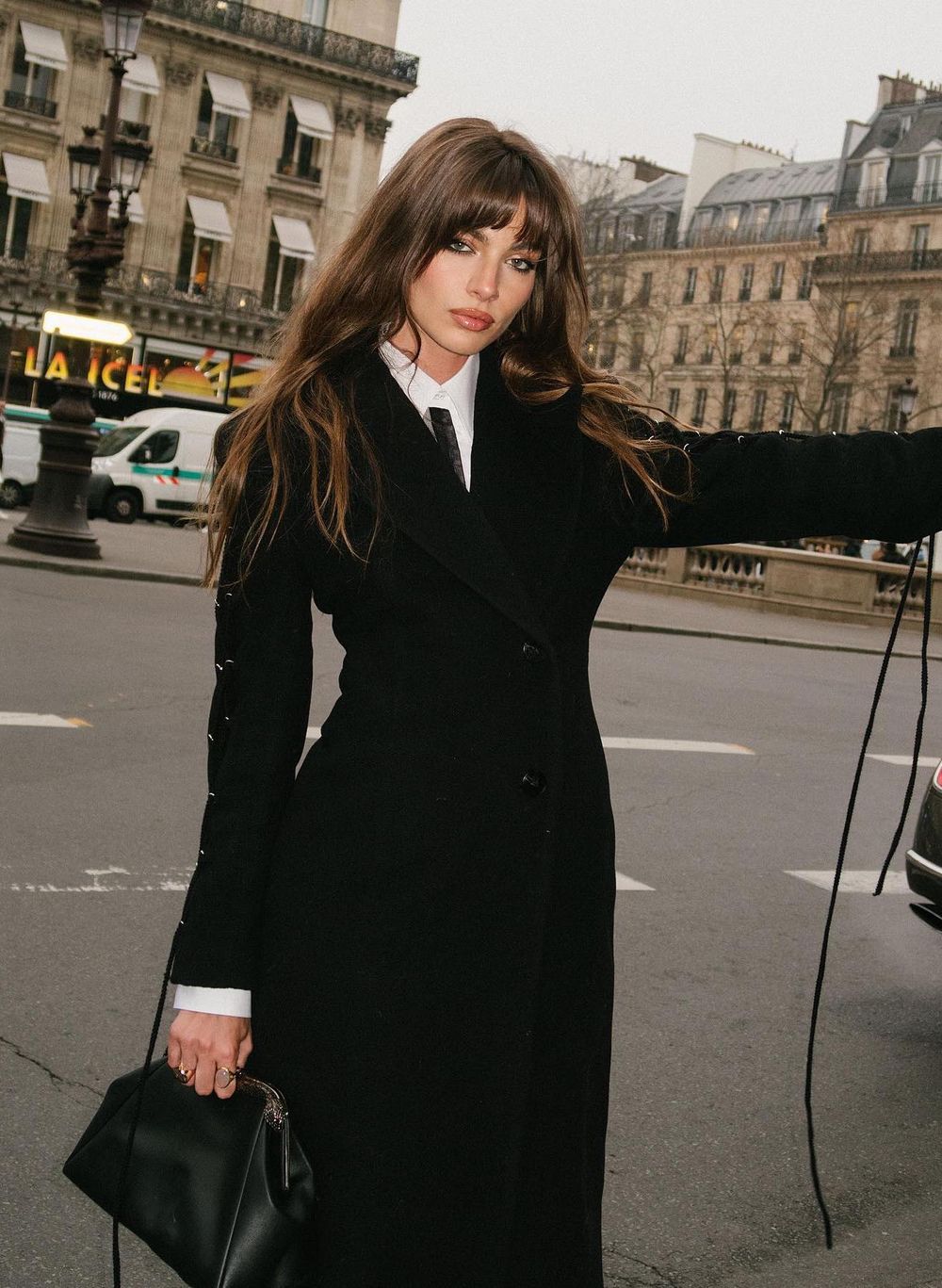 Mara Lafontan (@maralafontan) is a French model who grew up in France. She spent some time living in the United States so her English is very good for a French person! Besides sharing fabulous French girl style outfits, Mara regularly uploads YouTube videos where she talks about issues like toxic friendships and mental health.
28. Mélodie Bance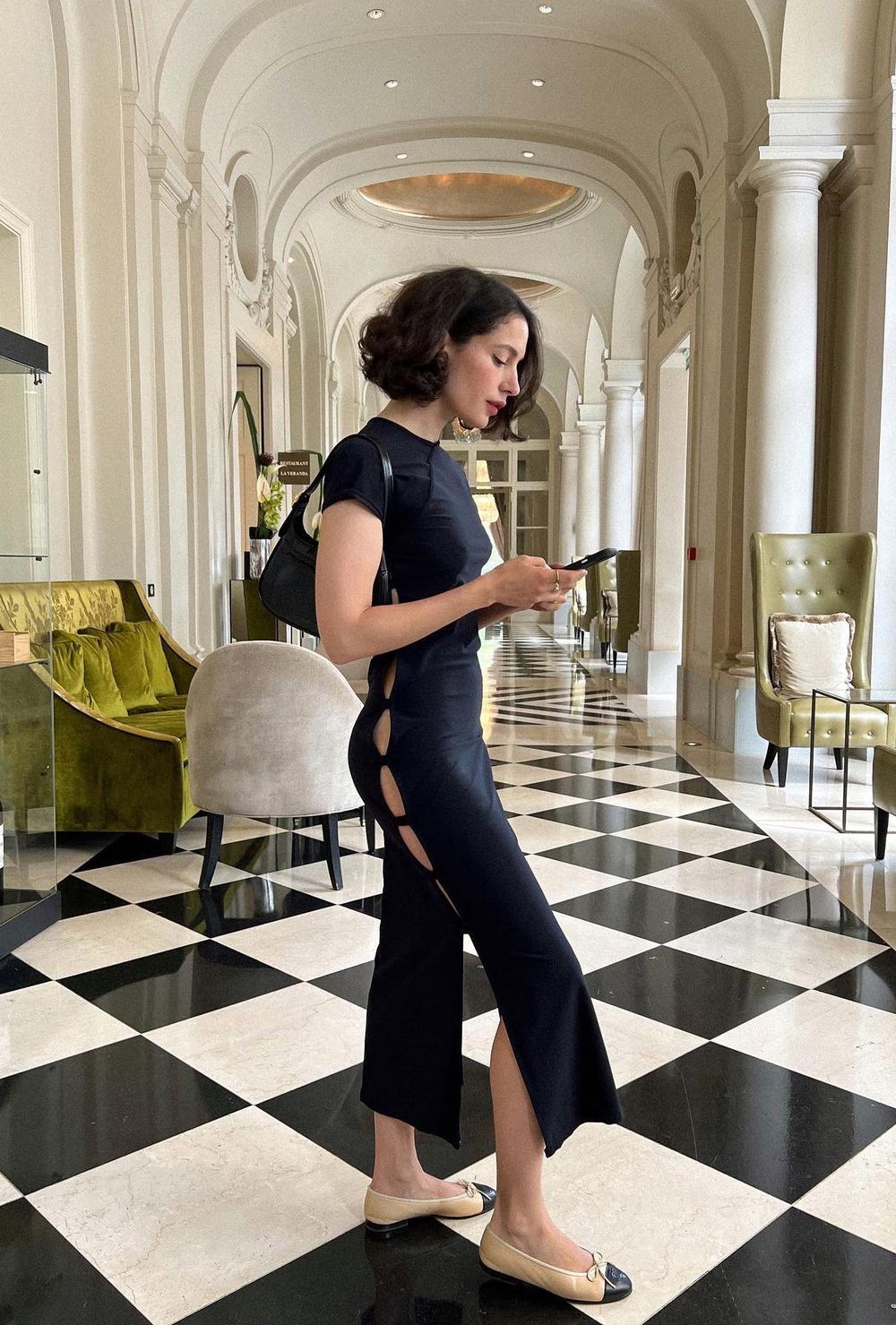 Mélodie Bance (@melodiebance) is a Parisian style influencer sharing vintage-inspired outfits from all the best decades.
29. Julie Sergent Ferreri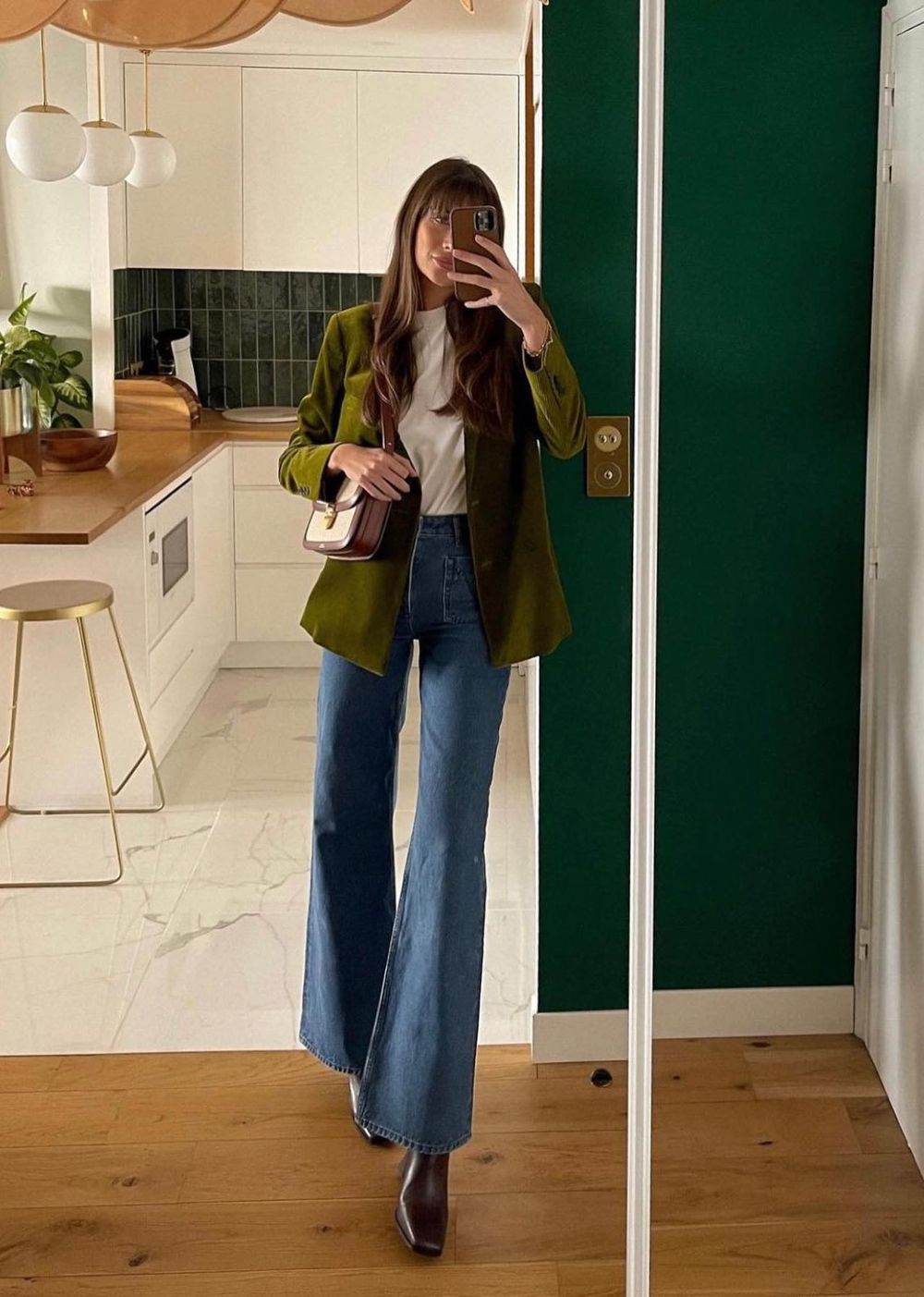 Julie Sergent Ferreri (@juliesfi) is a French fashion influencer based in Corsica! She shares beautiful Mediterranean outfits and colorful clothing.
30. Claire Rose Cliteur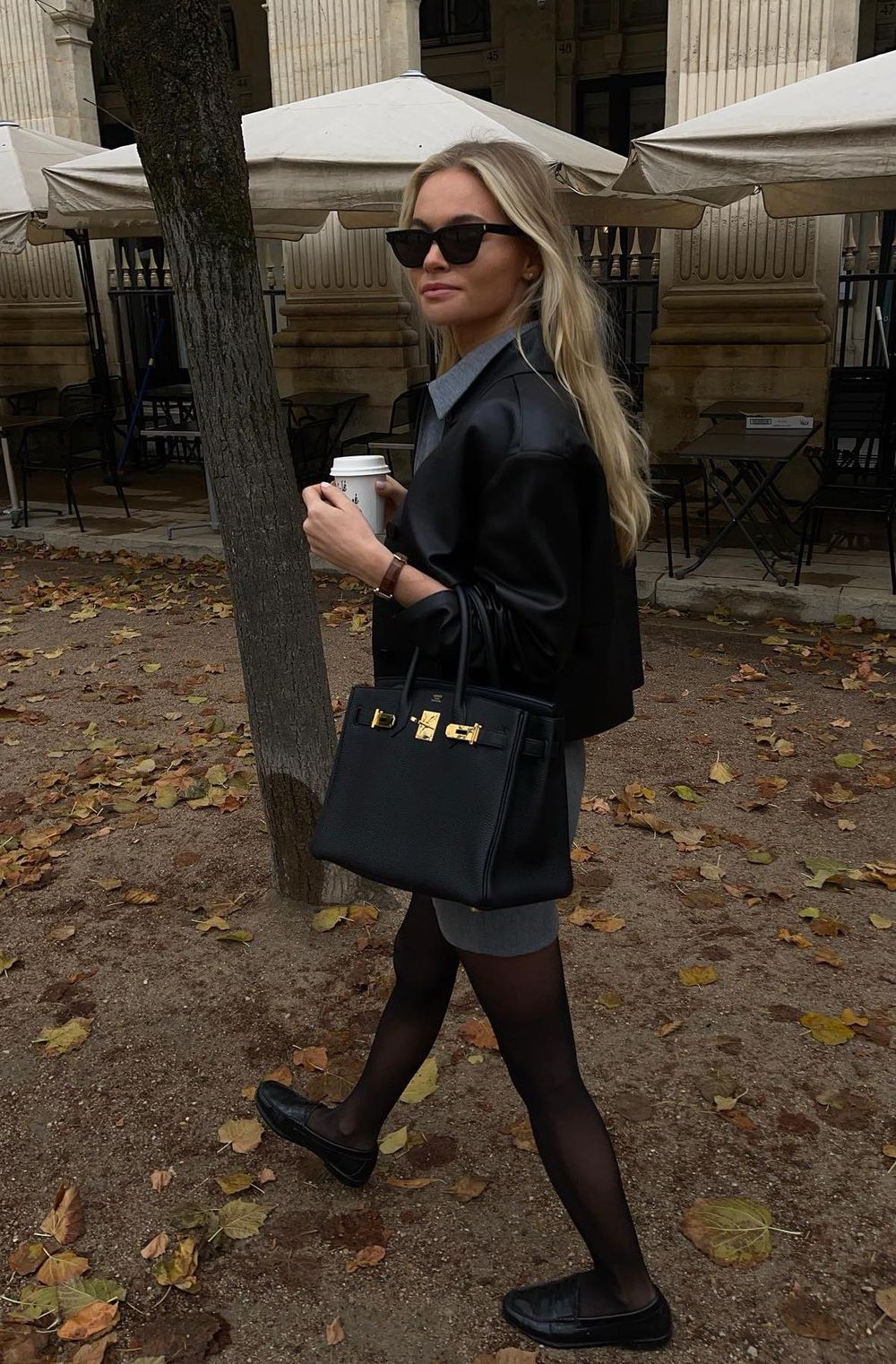 Claire Rose Cliteur (@clairerose) is a luxury French fashion influencer with a big closet of designer clothing. Nothing like some high-end French style inspiration to start the day, right?
31. Marielle Haon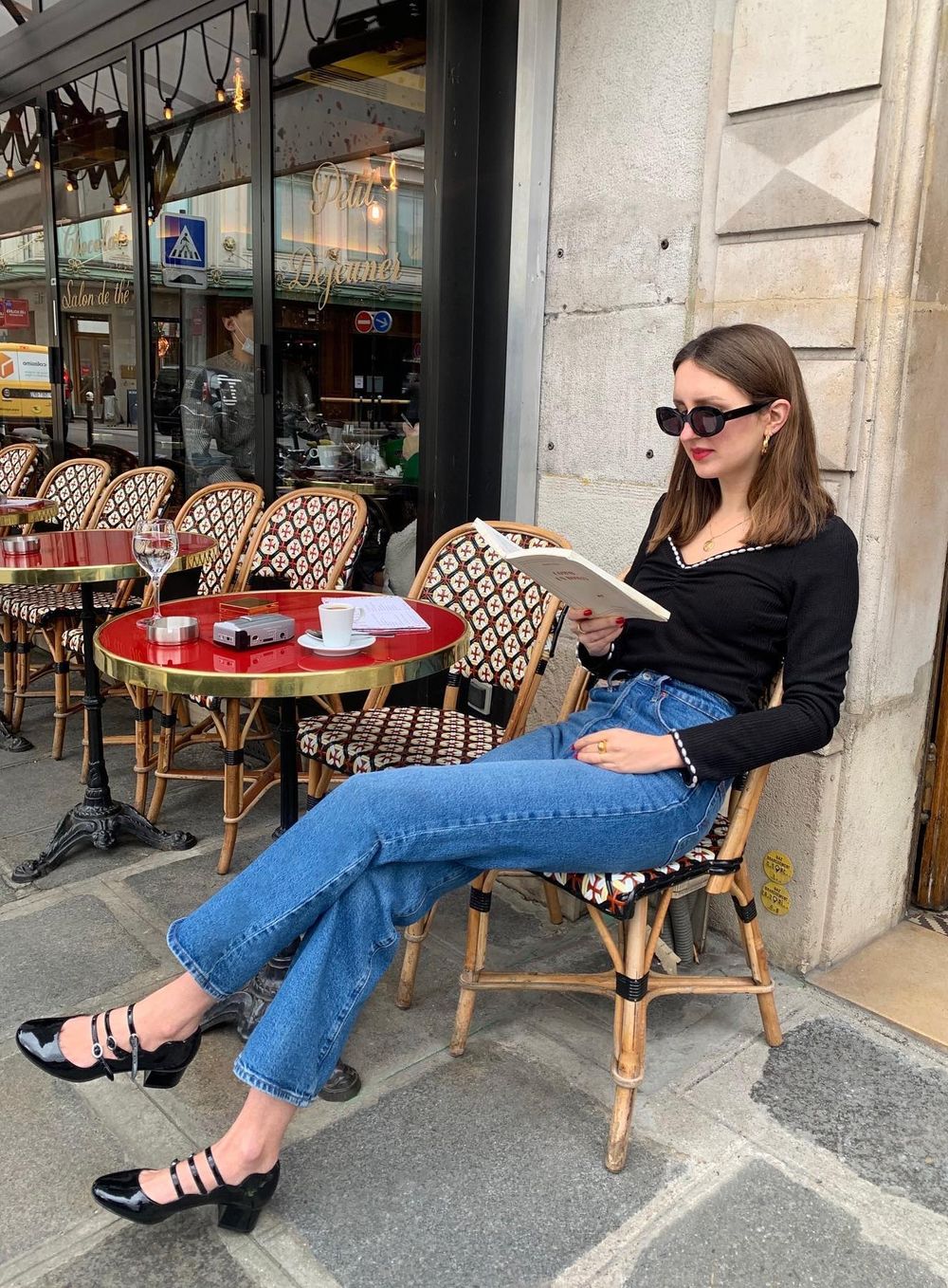 Marielle Haon (@mariellehaon) is a classic French style influencer living in Paris. With vintage books and flared jeans, her outfits are always inspiring!
32. Livia Auer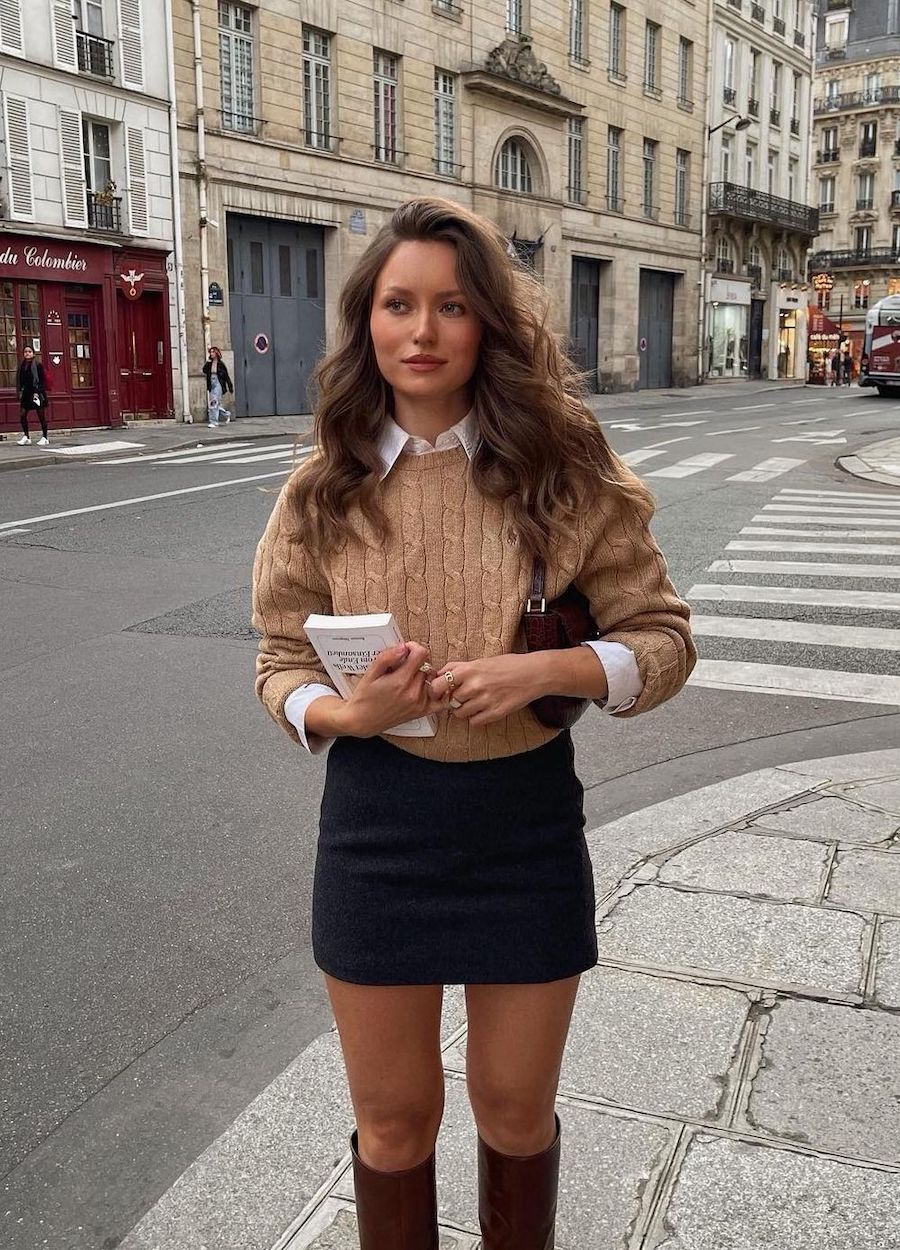 Livia Auer (@livia_auer) is a Parisian style with vintage vibes content creator.
33. Zoia Mossour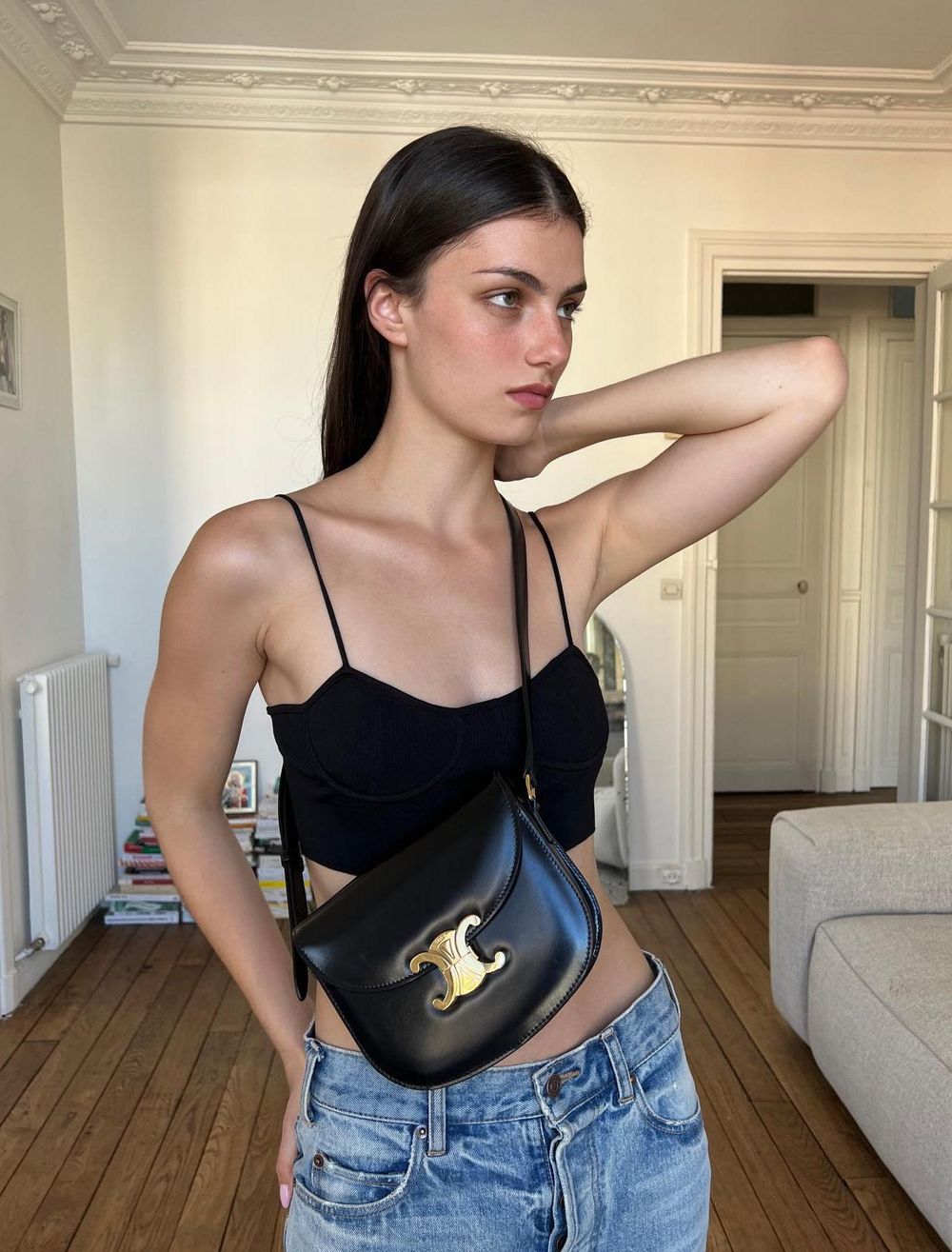 Zoia Mossour (@zoiamossour) is a French-Ukranian multidisciplinary artist and influencer.
34. Camille Pidoux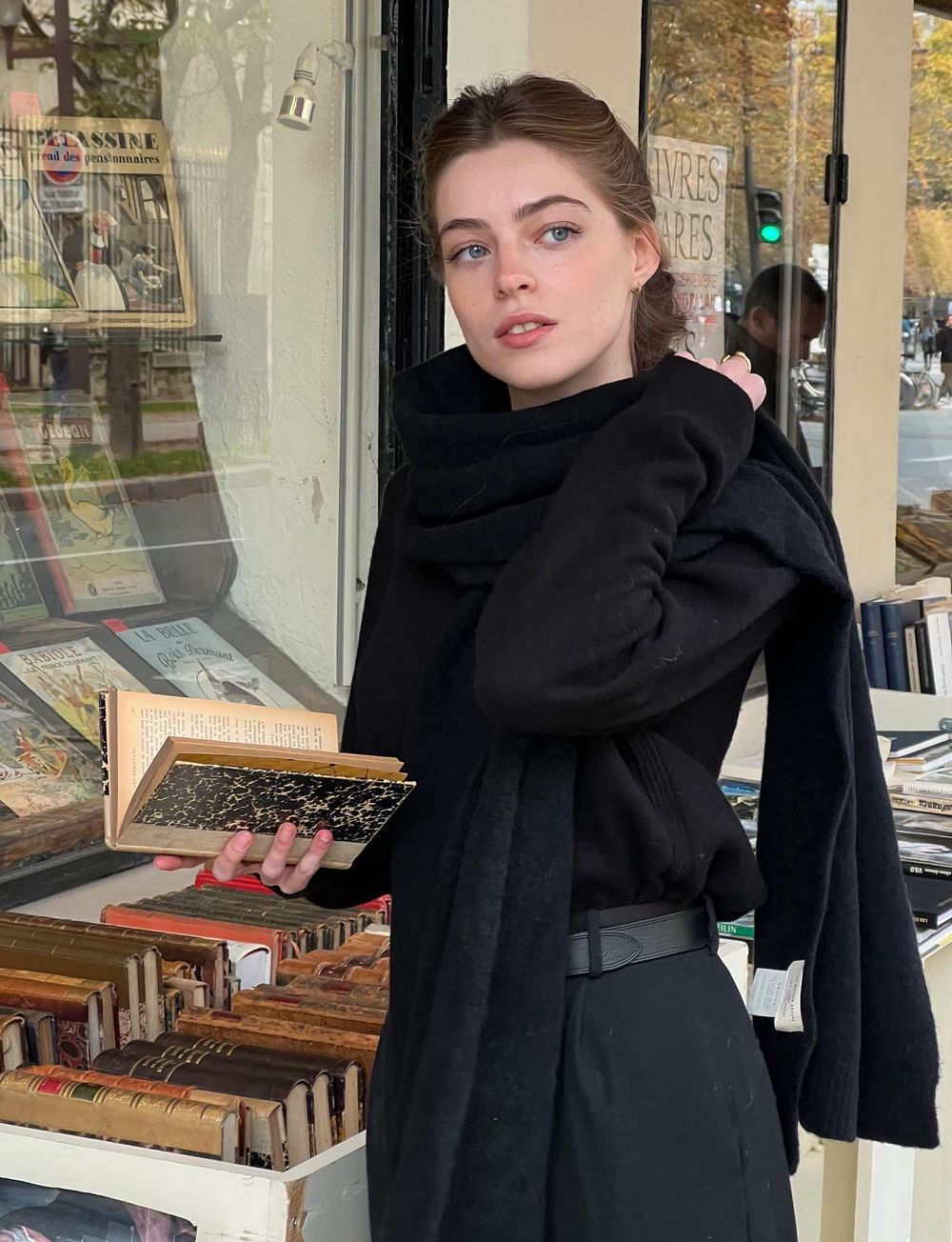 Camille Pidoux (@camille_pidoux) is
35. Claire Goffic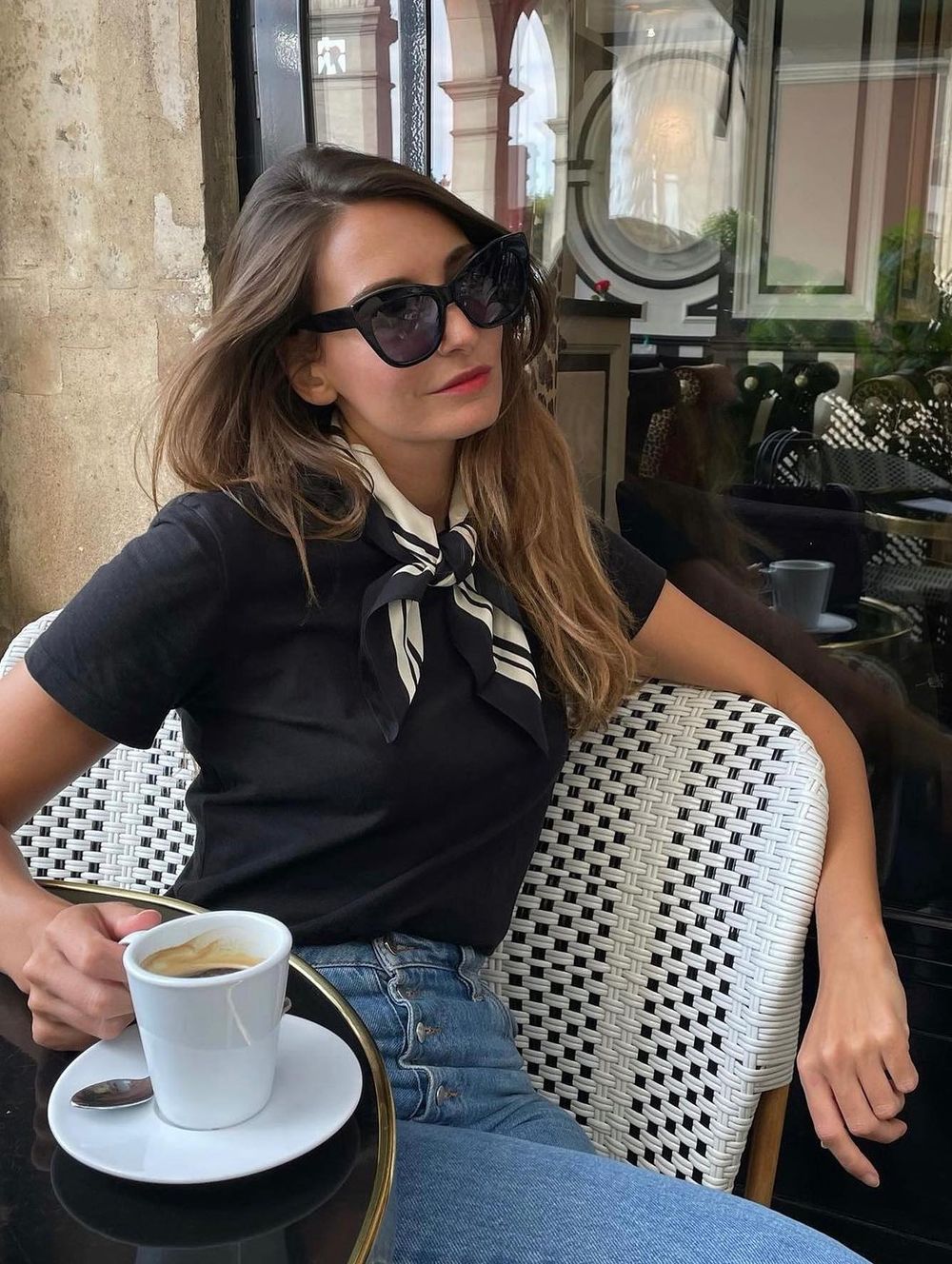 Claire Goffic (@clairegffc) is a French mom who shares her daily elegant outfits in Paris.
36. Jeanne Ménard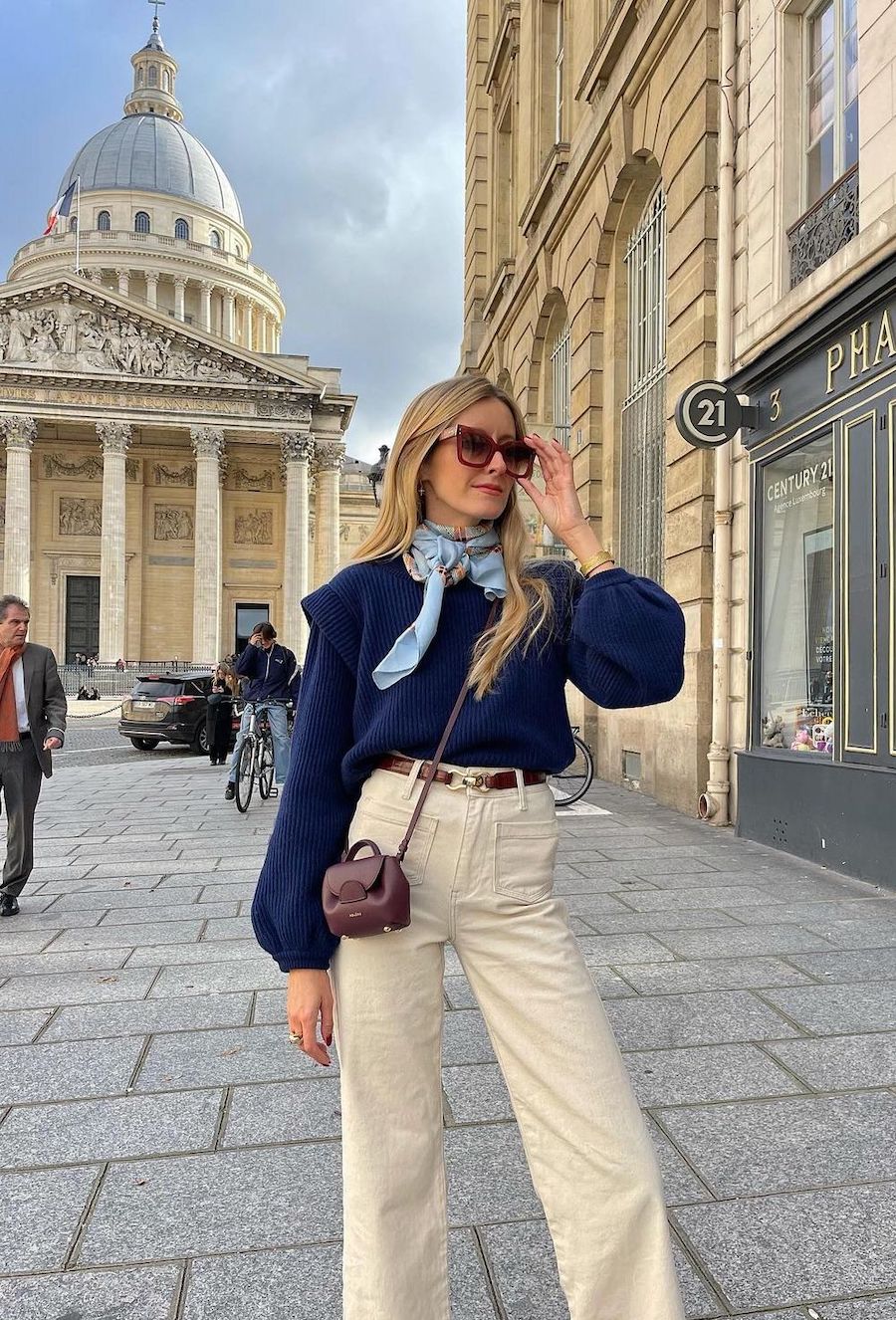 Jeanne Ménard (@jeanne_andreaa) is a French Instagram influencer with a playful, whimsical style. She is one of the coolest French fashion influencers still under the radar.
37. Anouchka Gauthier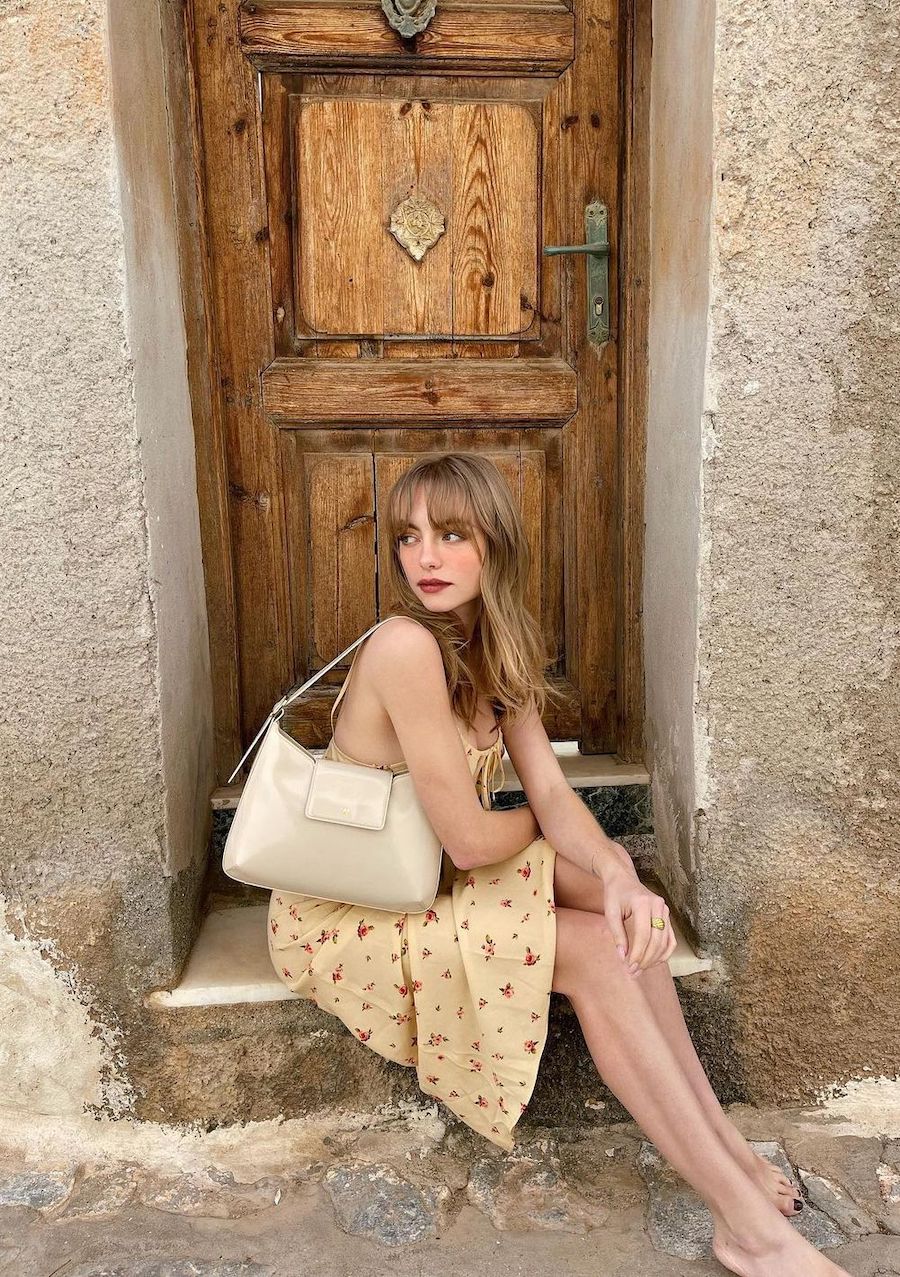 Anouchka Gauthier (@anouchkagauthier) is a blonde French influencer from Antibes, France known for her big eyes!
38. Julie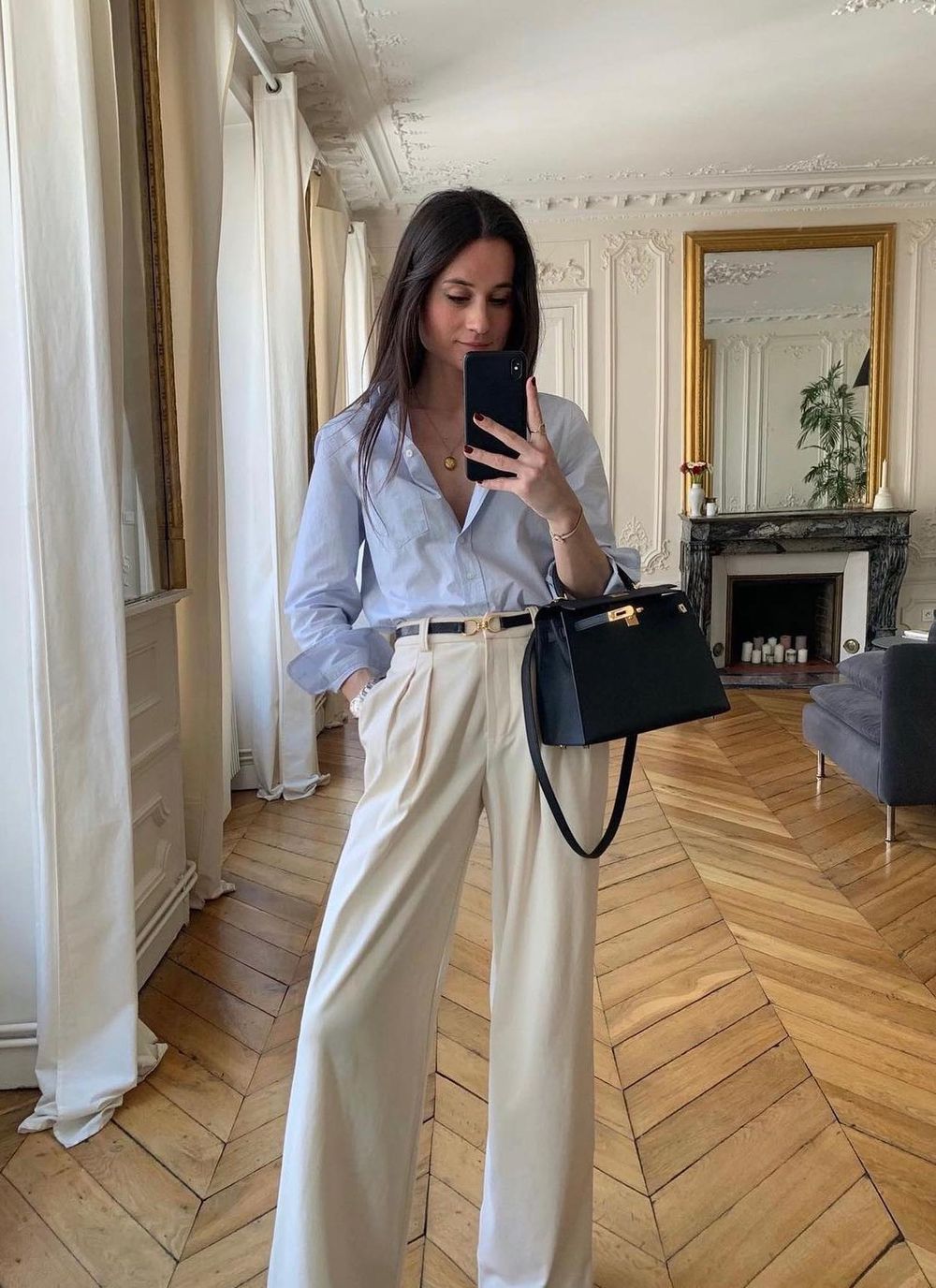 Julie (@leasy_inparis) is a French influencer from Paris with an amazing closet of high-quality French basics.
39. Solène Lara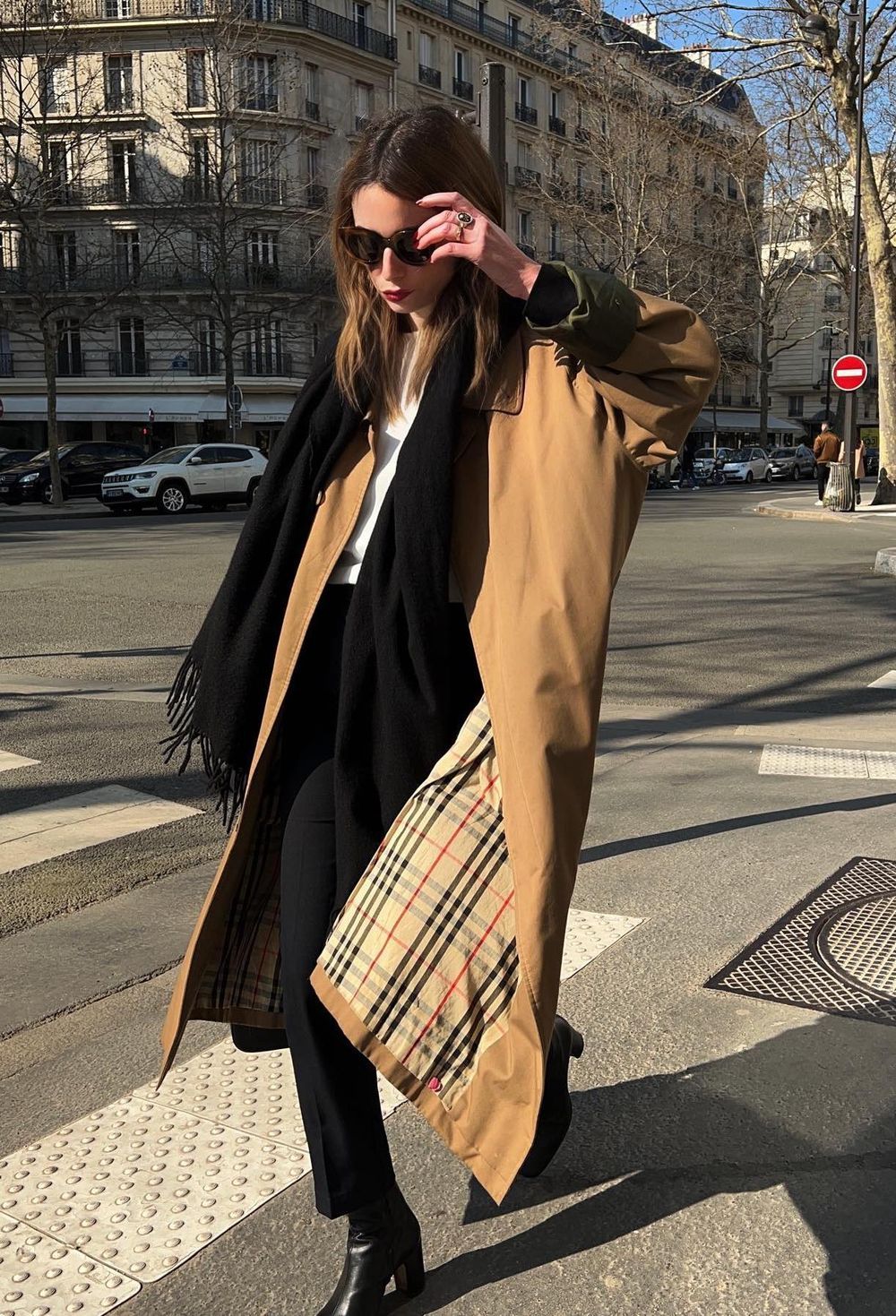 Solène Lara (@solenelara) is a French minimalist fashion influencer who is an expert at putting together chic outfits made of standard basics you probably have in your closet.
40. Juny Breeze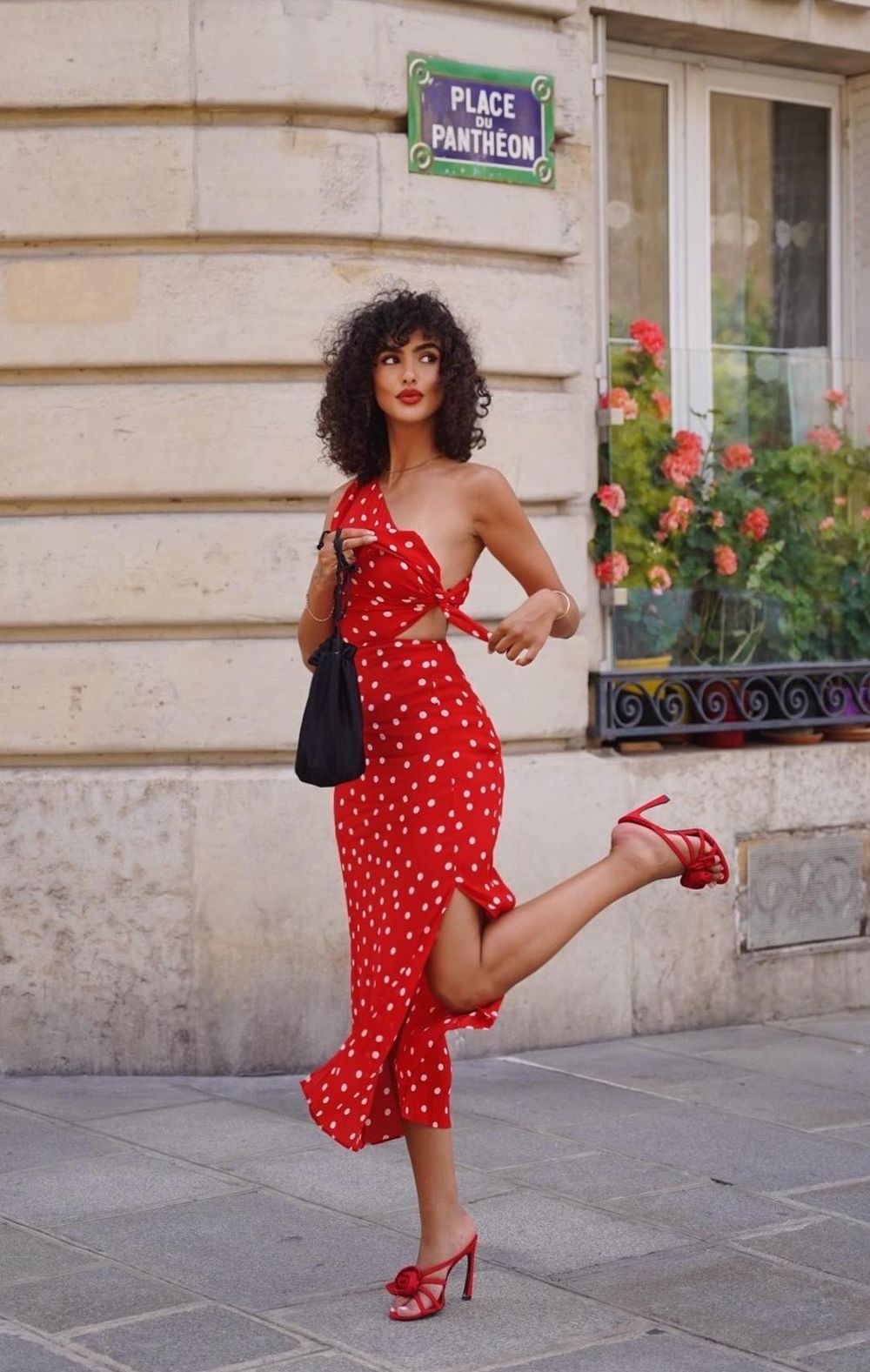 Juny (@junybreeze) is a French influencer of Moroccan and Egyptian descent. She loves vintage French fashion and bright outfits.
41. Lovisa Barkman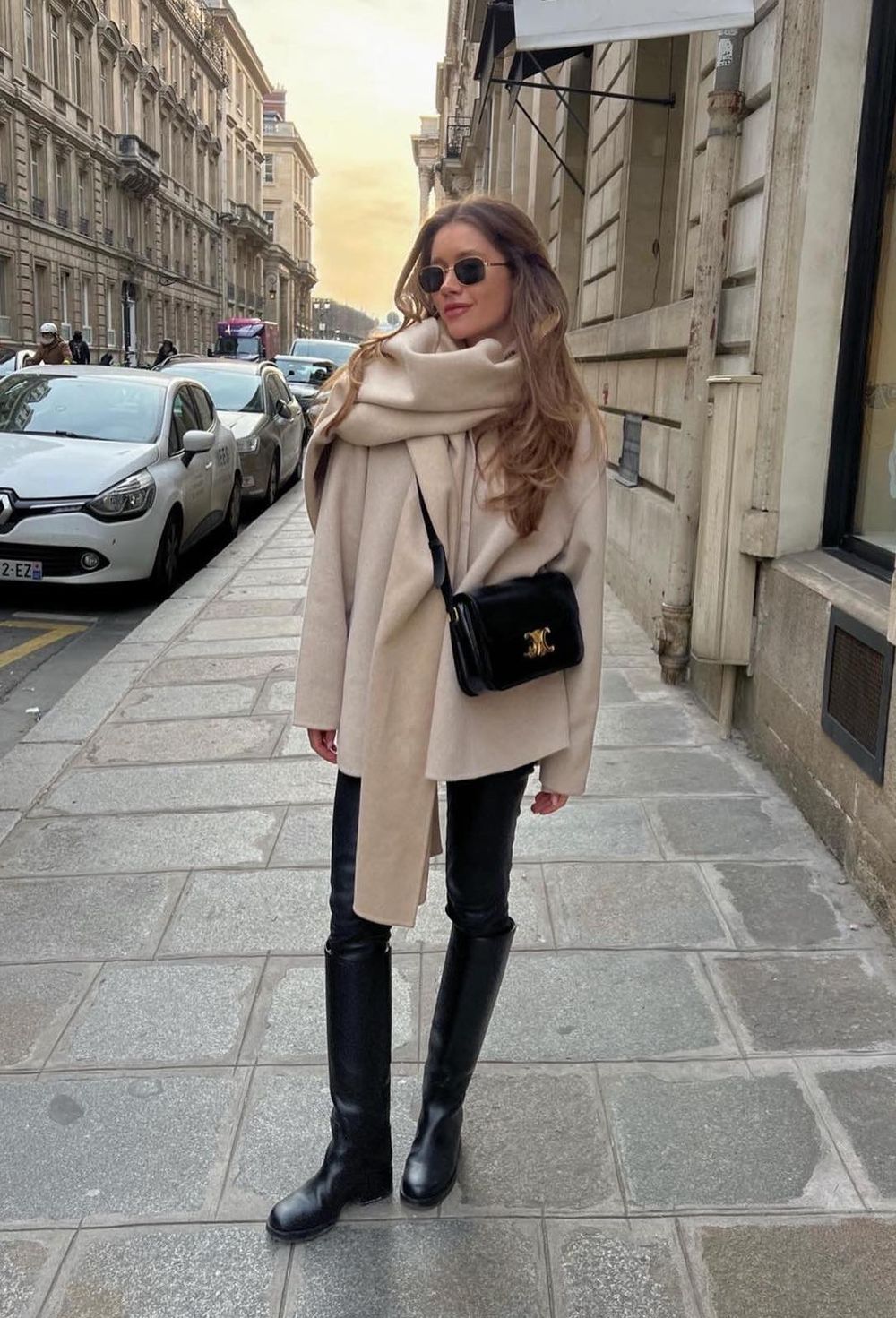 Lovisa Barkman (@lovisabarkman) is a French fashion Instagram influencer from Stockholm. She brings the signature Scandinavian chic style to Paris with her looks.
42. Alison Toby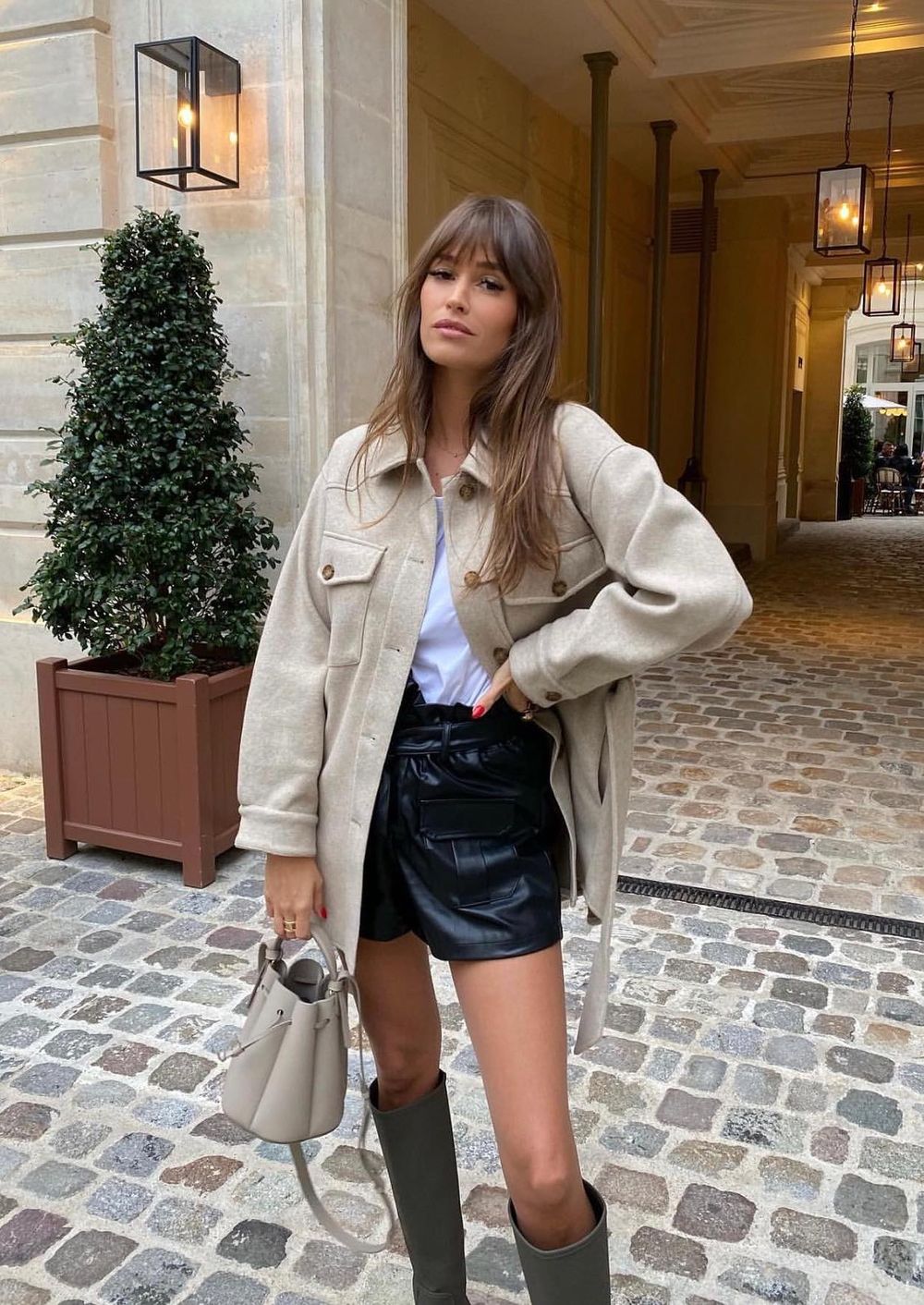 Alison Toby (@alisontoby) is a French influencer known for her long brown hair and shag fringe.
43. Cyrielle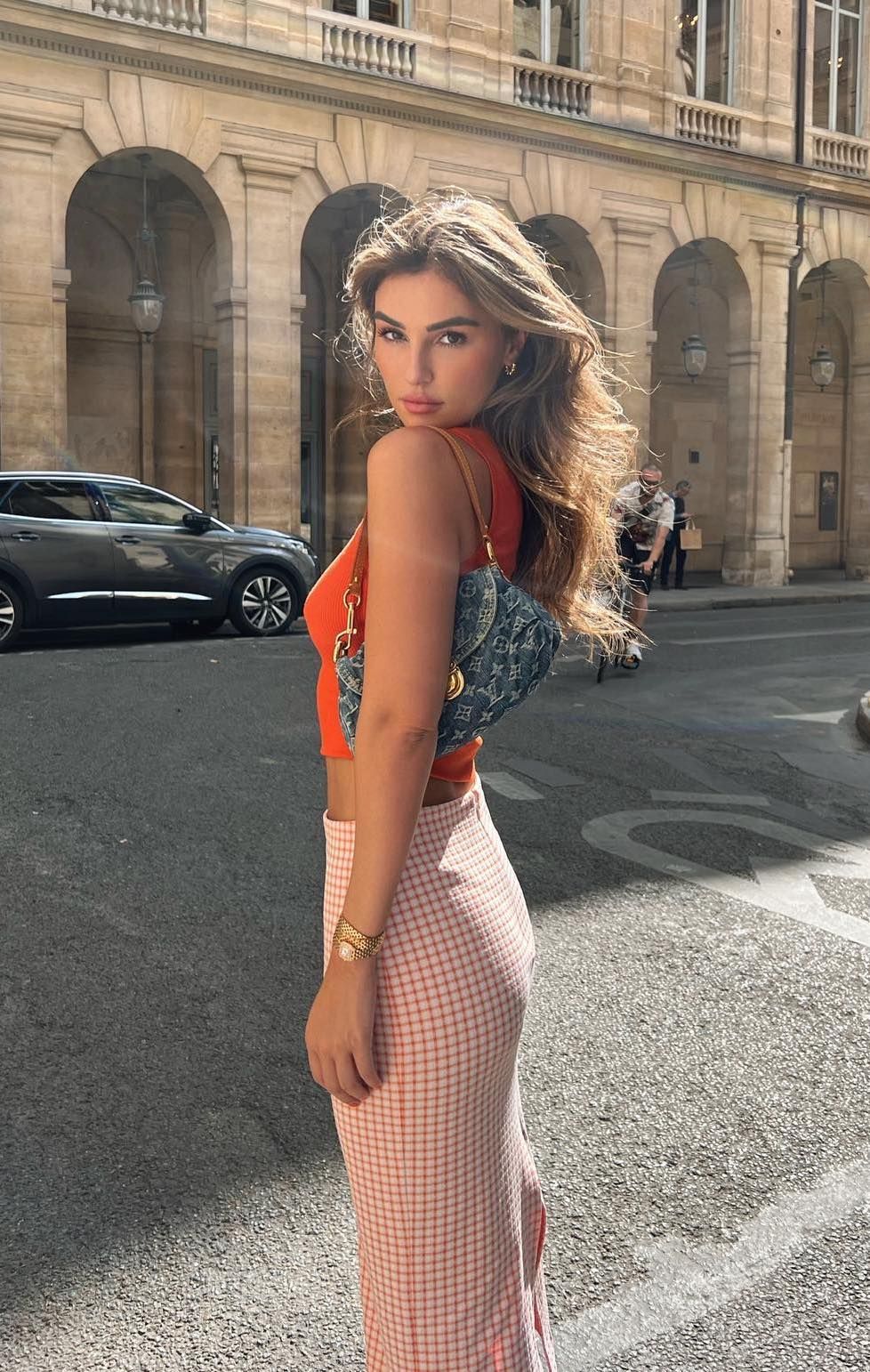 Cyrielle (@cyrielleverstuyft) is a French influencer with a colorful, upscale fashion sense.
44. Louise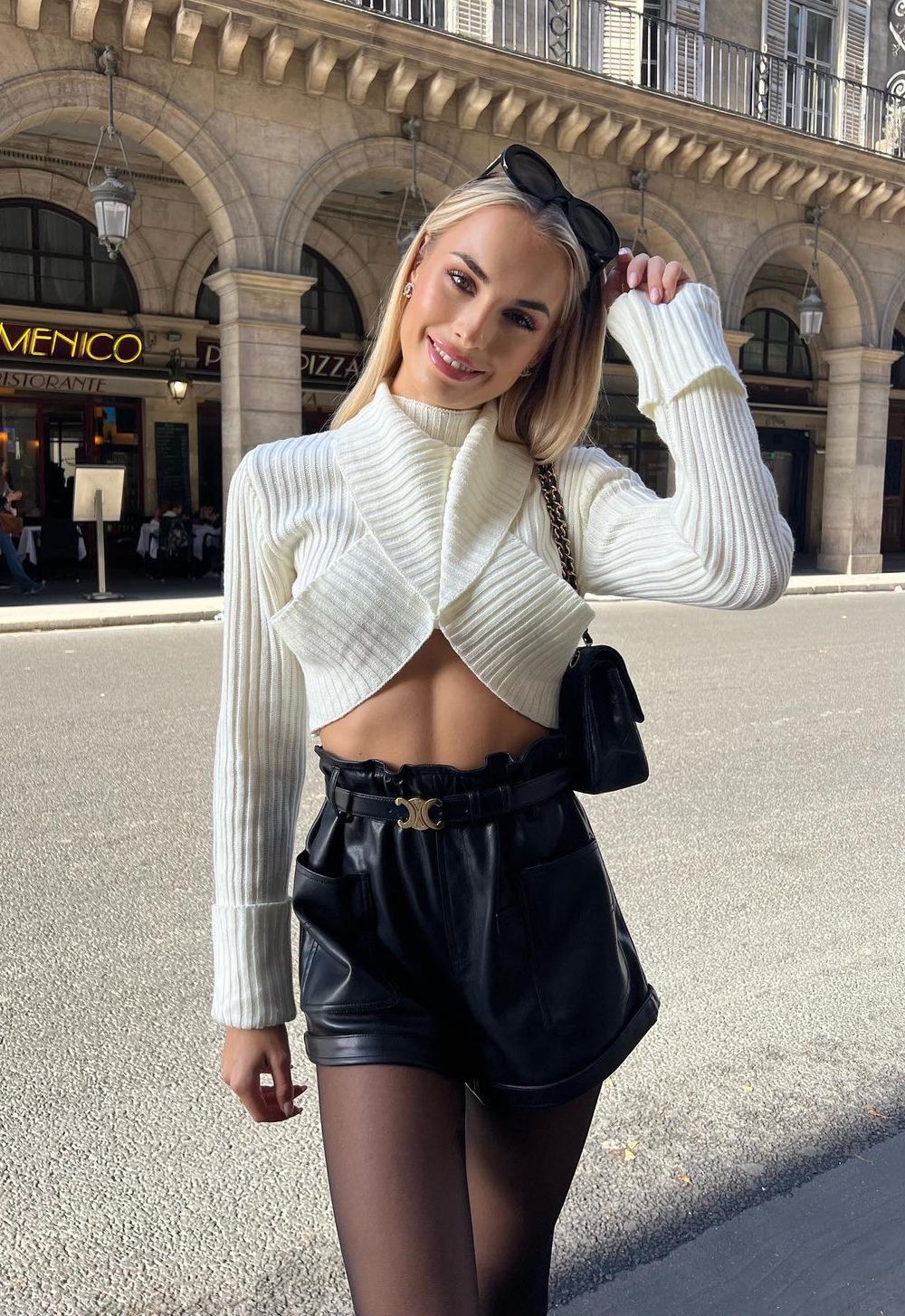 Louise (@louisegrdd) is a blonde French influencer sharing her luxury French lifestyle in Paris!
45. Justine Soranzo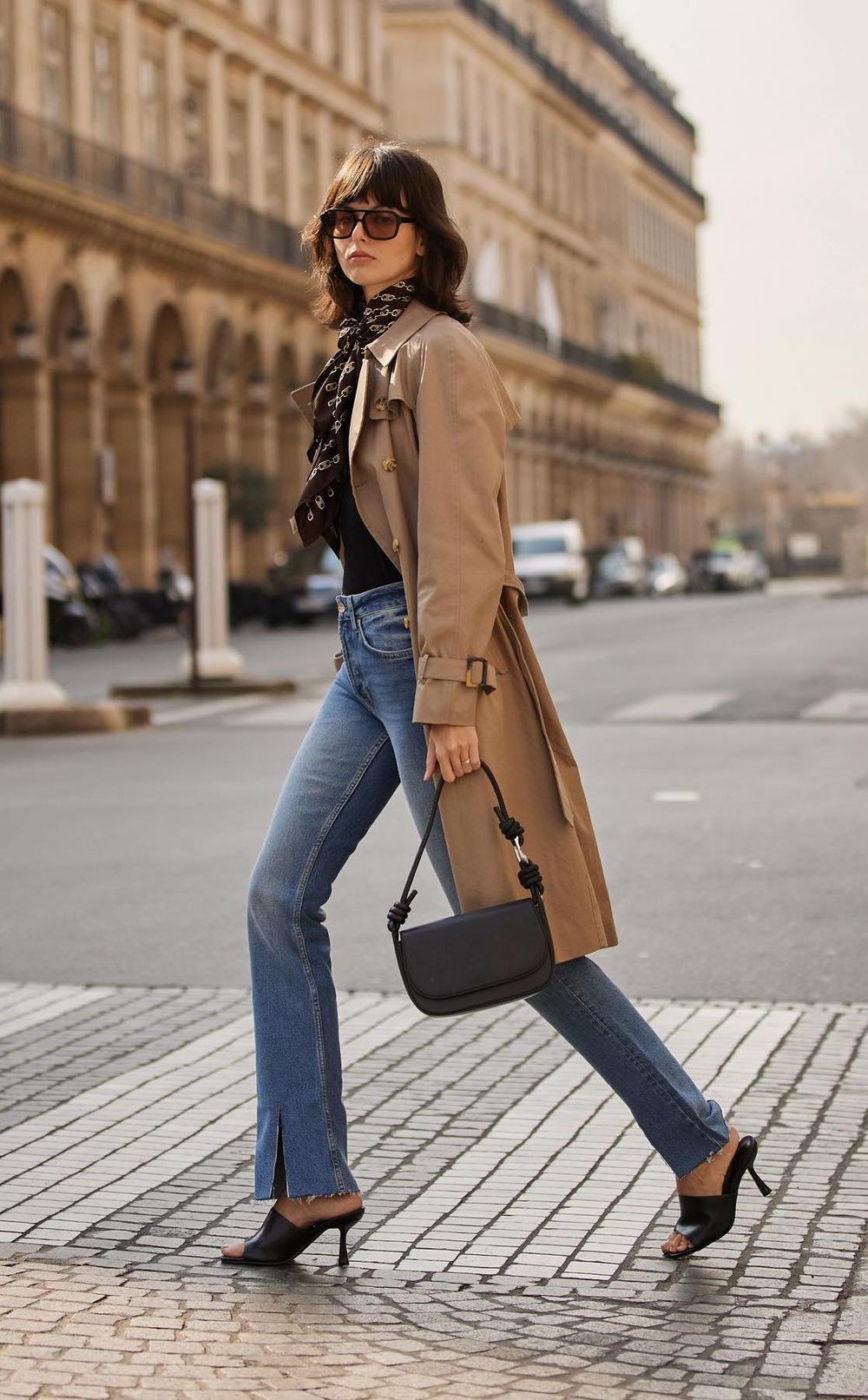 Justine Soranzo (@justinesoranzo) is a French model with long legs and serious style!
46. Elodie Romy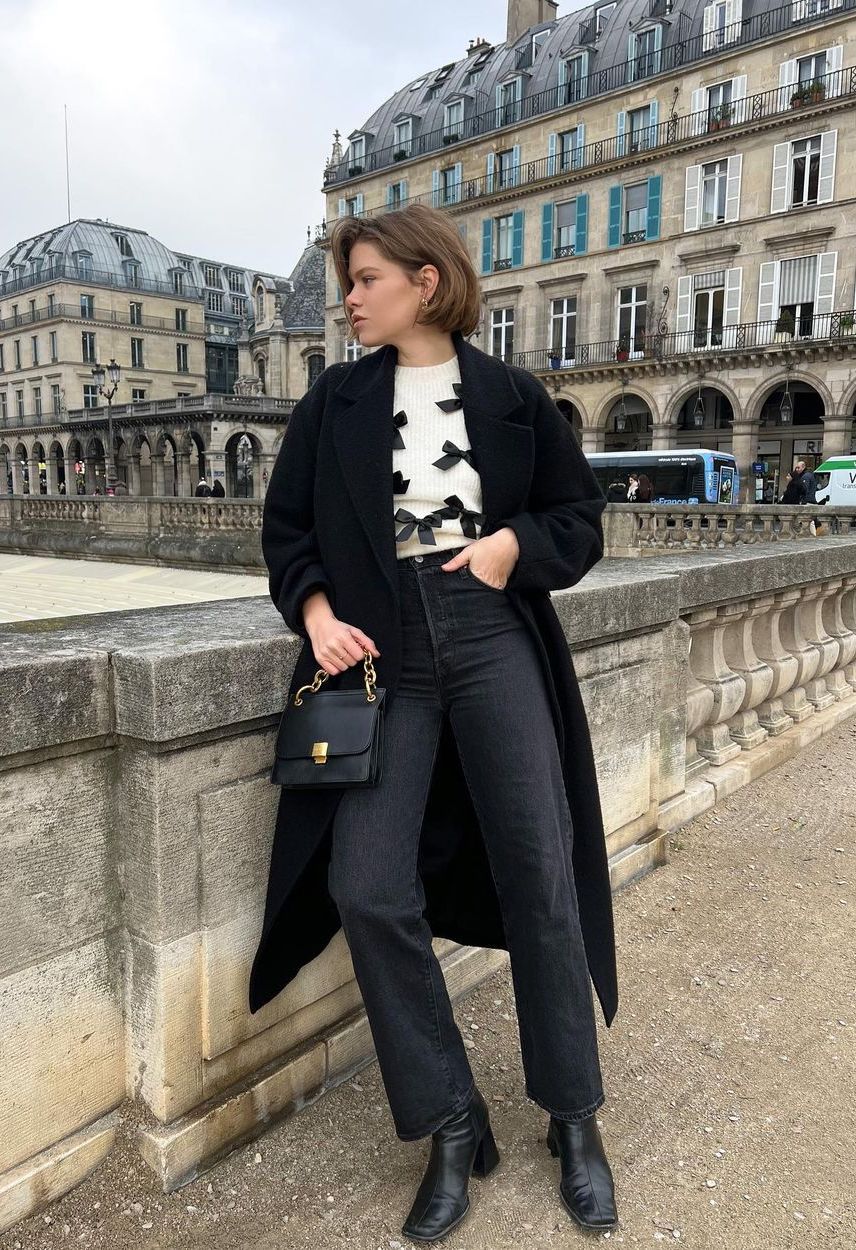 Elodie (@elodieromy) is a casual chic French style influencer who creates stunning outfit inspiration.
47. Marine Diet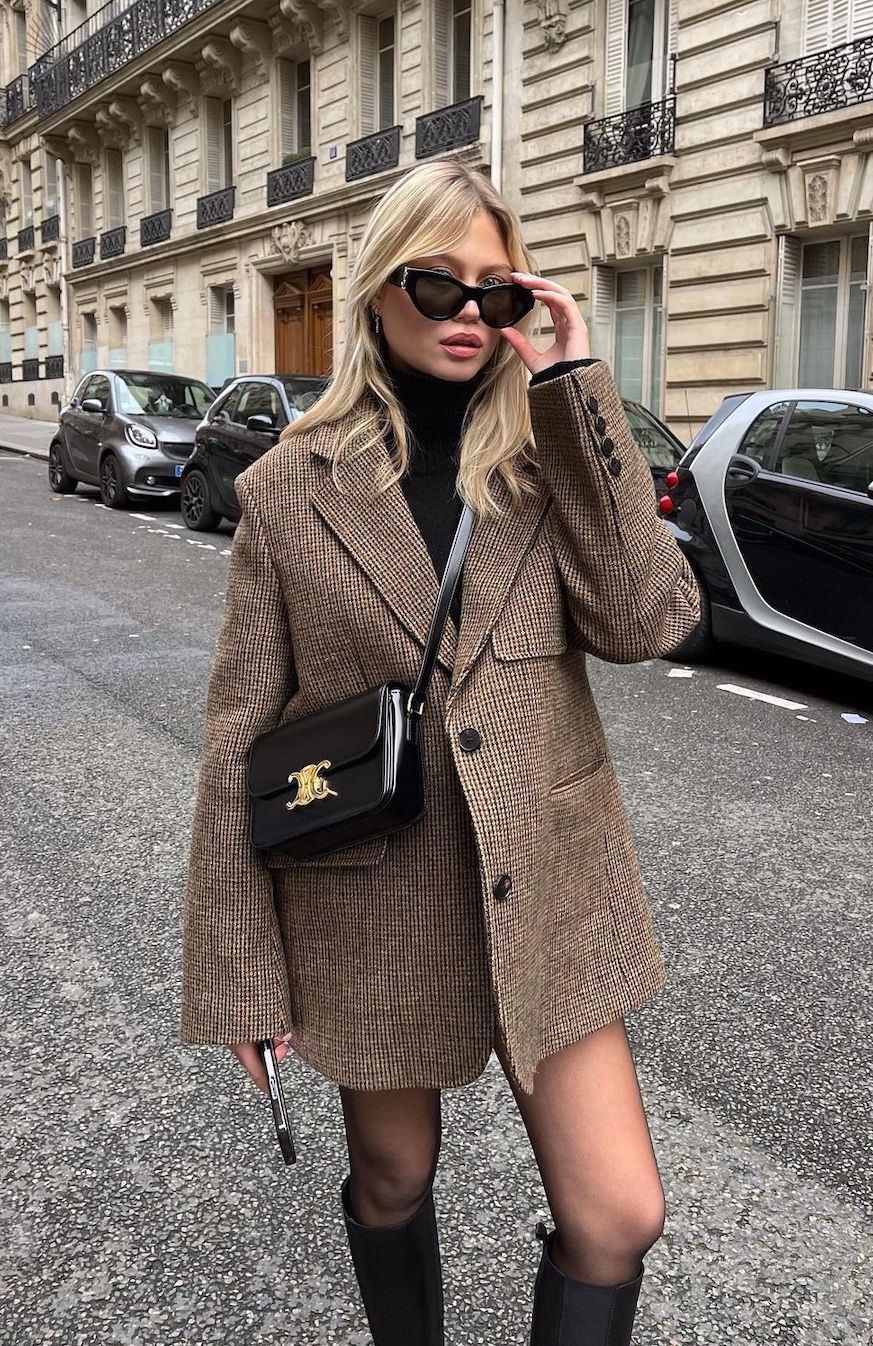 Marine Diet (@marine_diet) is a luxury French fashion influencer in Paris.
48. Melissa AR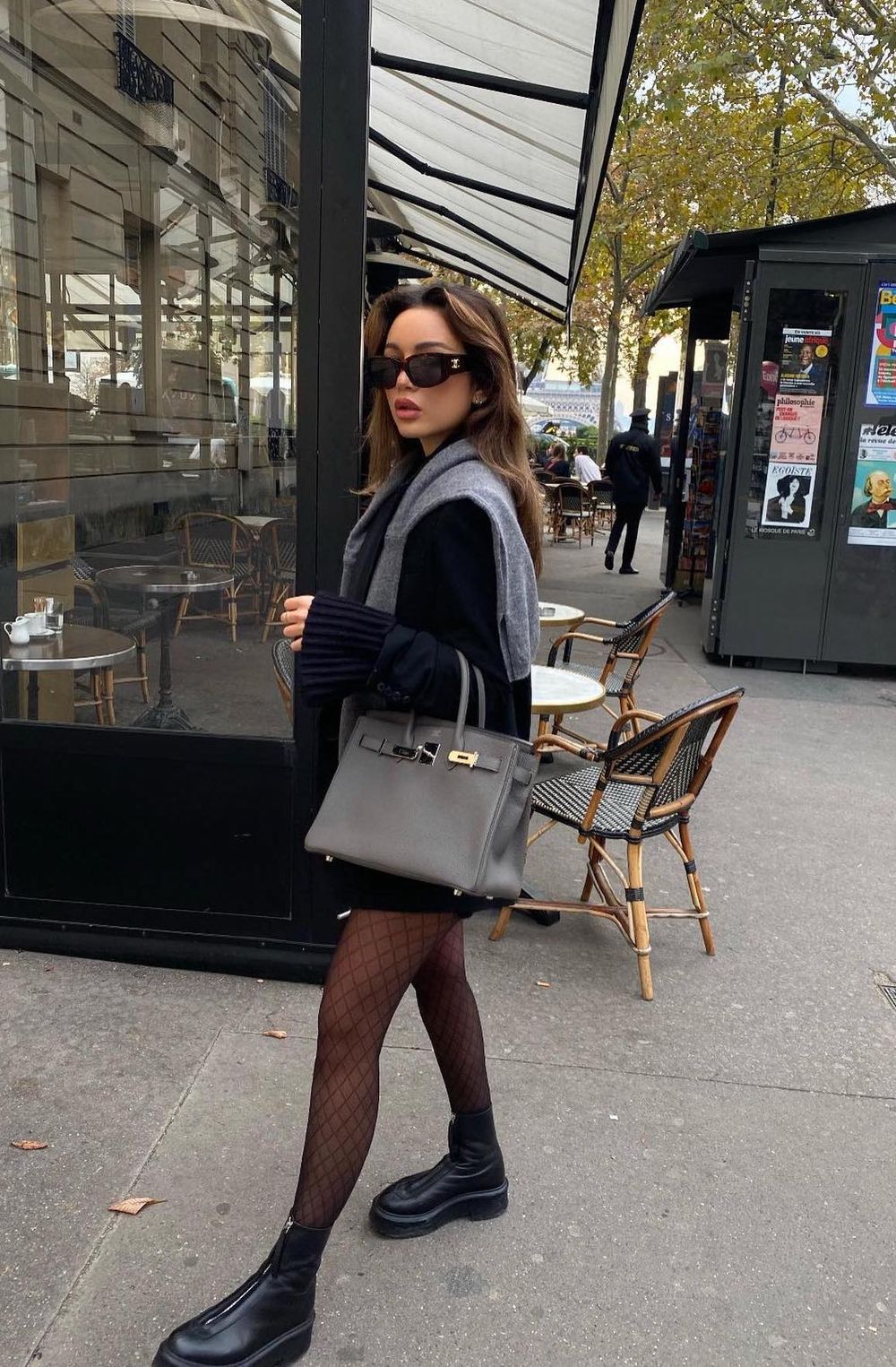 Melissa AR (@mimiarr) is a luxury French style influencer with a closet full of neutral-colored basics in gray, black, cream, and off-white.
49. Camille Witt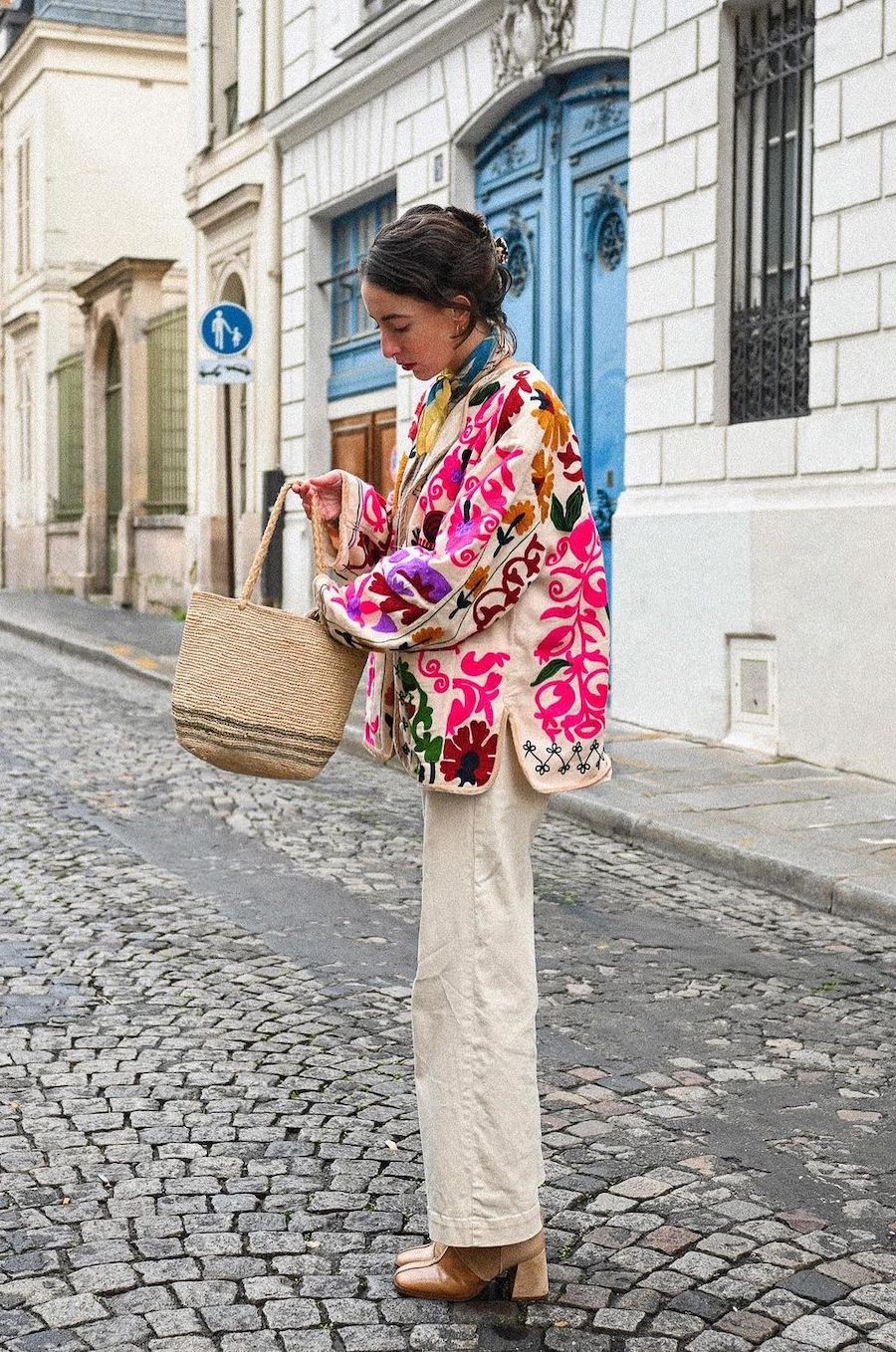 Camille Witt (@wiwoos) is a French illustrator, artist, and creative living in Paris. Her colorful, bohemian French style is always inspirational.
50. Dolores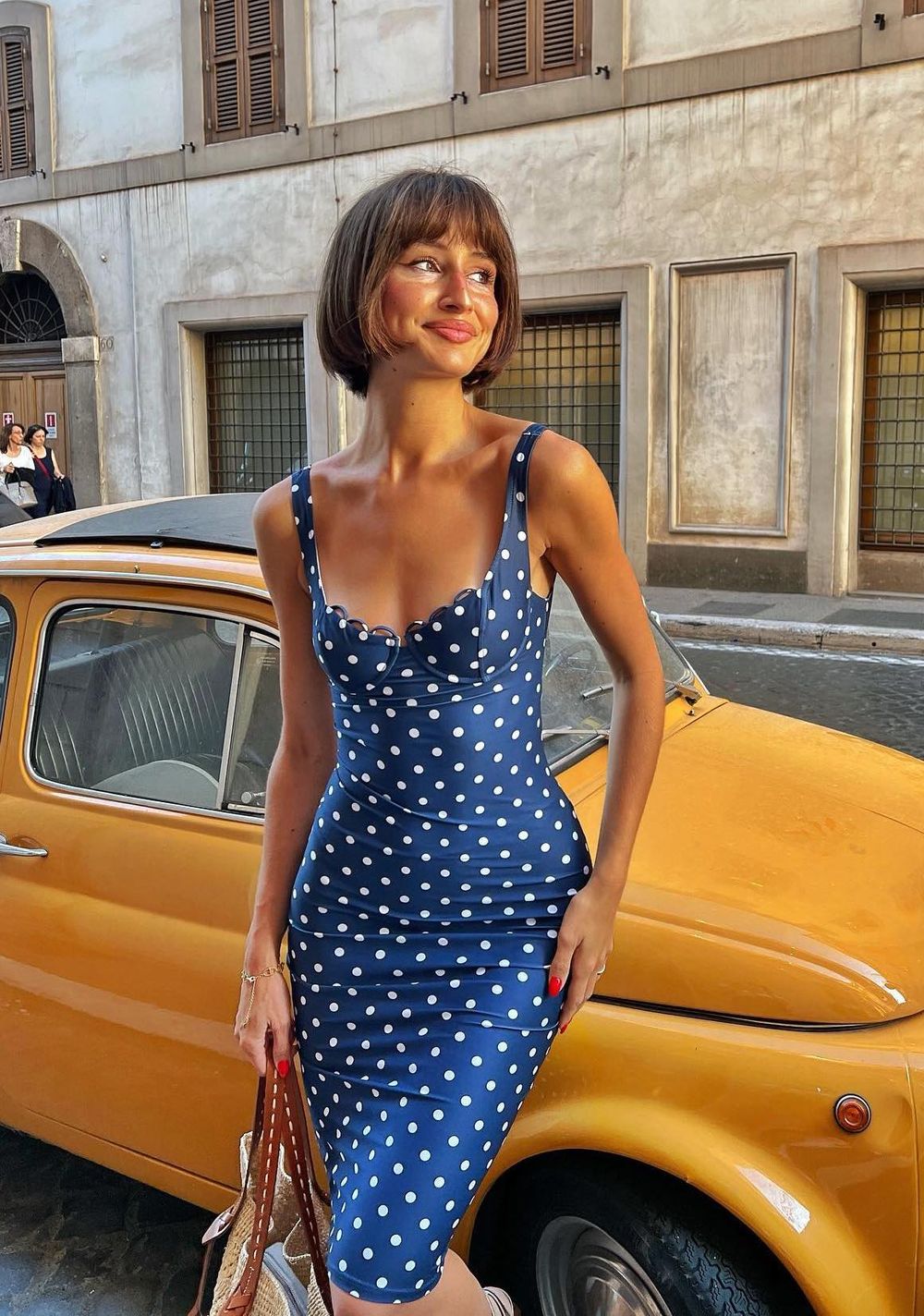 Dolores (@dolorescfr) is a French fashion influencer with vintage vibes.
Who are your favorite Parisian style influencers?