While France has always had a penchant for female fashion models, the city has recently become one of the world's most coveted destinations because of its ability to breed future stars. While everyone in Paris Fashion Week will be talking about fresh-faced newcomers like Louise de Chevigny, some industry insiders are quick to point out that there's more to French fashion than just youthful enthusiasm.
Paris's ground-breaking designers have always drawn inspiration from France's fashion models. Famous French faces such as Inès de la Fressange and Laetitia Casta have all made a bold effect on fashion. In recent times, chic girls like Camille Rowe and Cindy Bruna have proved that France will always be one of the modeling industry's top countries for finding beautiful new talent.
Current French Models
With the official Paris Fashion Week already upon us and a new generation of French stars ready to rock the city's catwalks, there is no time like the present to get to know the young French models who will be seen everywhere this season.
Constance Jablonski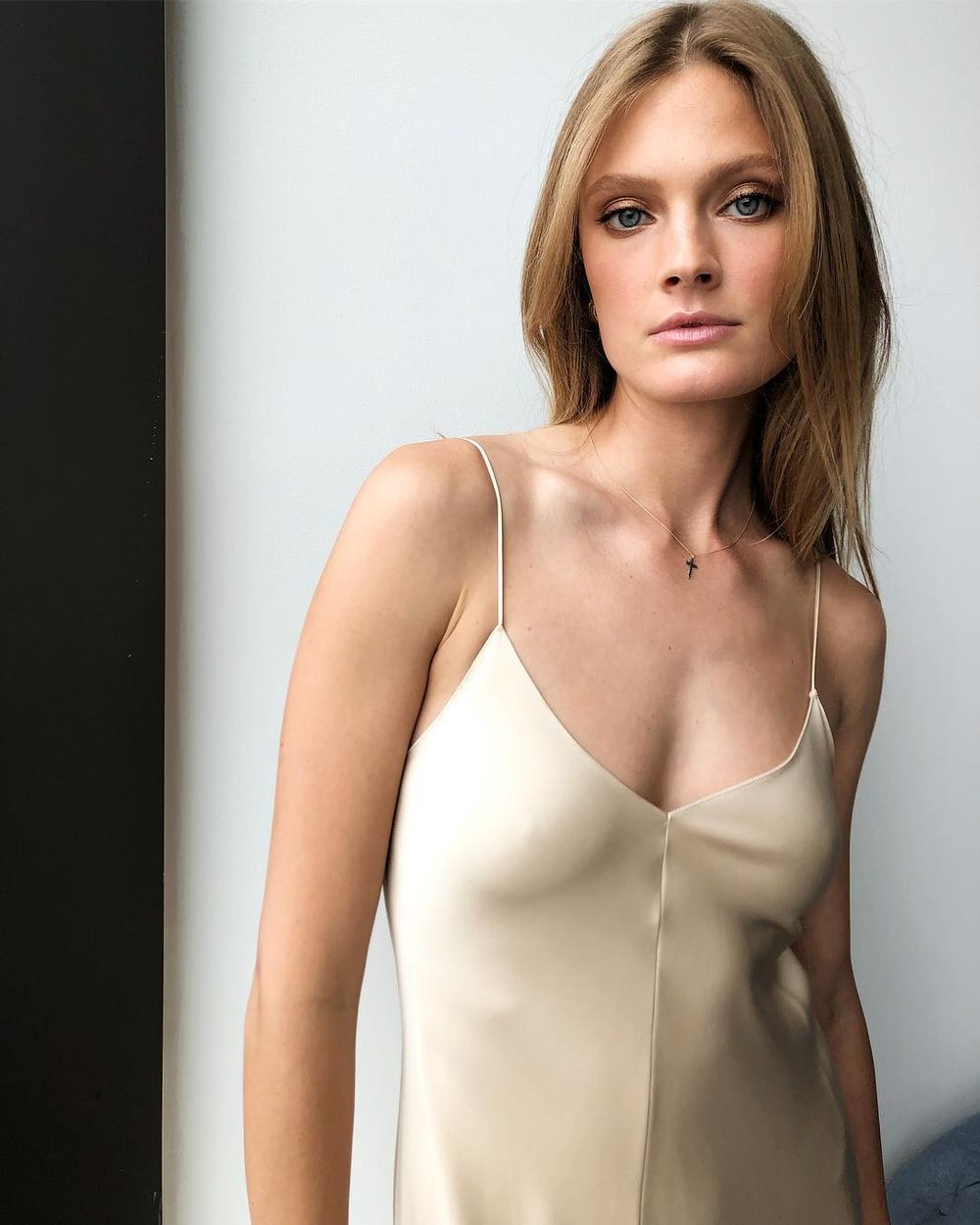 Constance Jablonski is a 30-year-old blonde French model. She is one of the most successful models from France! Constance has a classic Gallic beauty that led her to win the famous international Elite Model Look contest. Constance is the face of the French brand Guerlain, as well as Estée Lauder. She has modeled for the iconic lingerie brand Victoria's Secret. The tall French beauty hails from the northern city of Lille, France.
Thylane Blondeau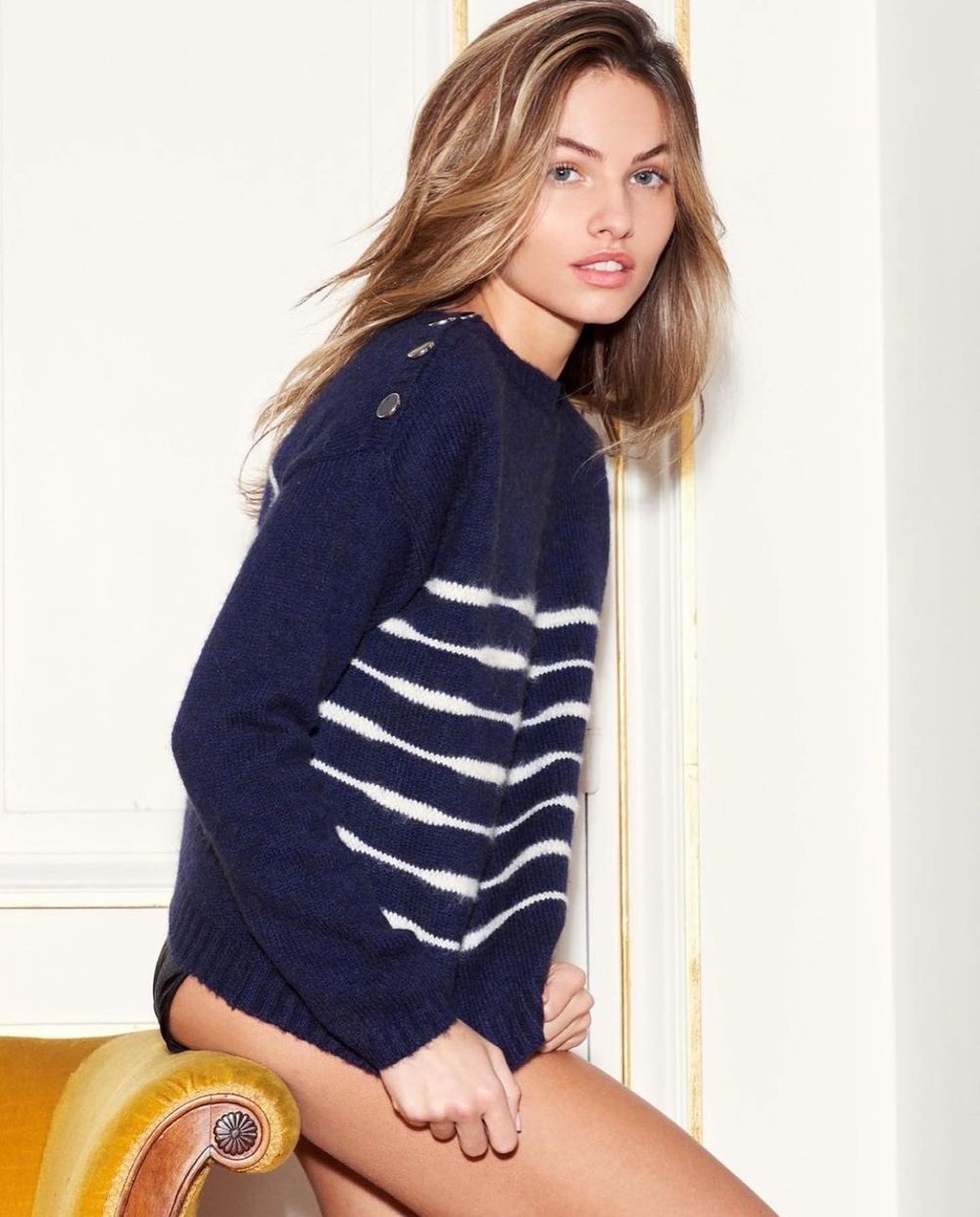 Thylane Blondeau is a 20-year-old French model with a stunning face, who has worked in fashion since the early age of 4. She was born in Aix-en-Provence, France and stands 5'7″. She is a model for the famous Lacoste brand and is the youngest international brand ambassador ever for L'Oréal. In 2007, she was voted "Most Beautiful Girl in The World." In 2011, she was the subject of controversy, when, at the age of 10, she appeared with heavy makeup and adult clothing in an editorial for Vogue Enfants, a subsidy of Vogue Paris. In 2018, she started her own clothing brand, Heaven May. She has over 5 million Instagram followers, making her one of the most followed French models on this list!
Ophélie Guillermand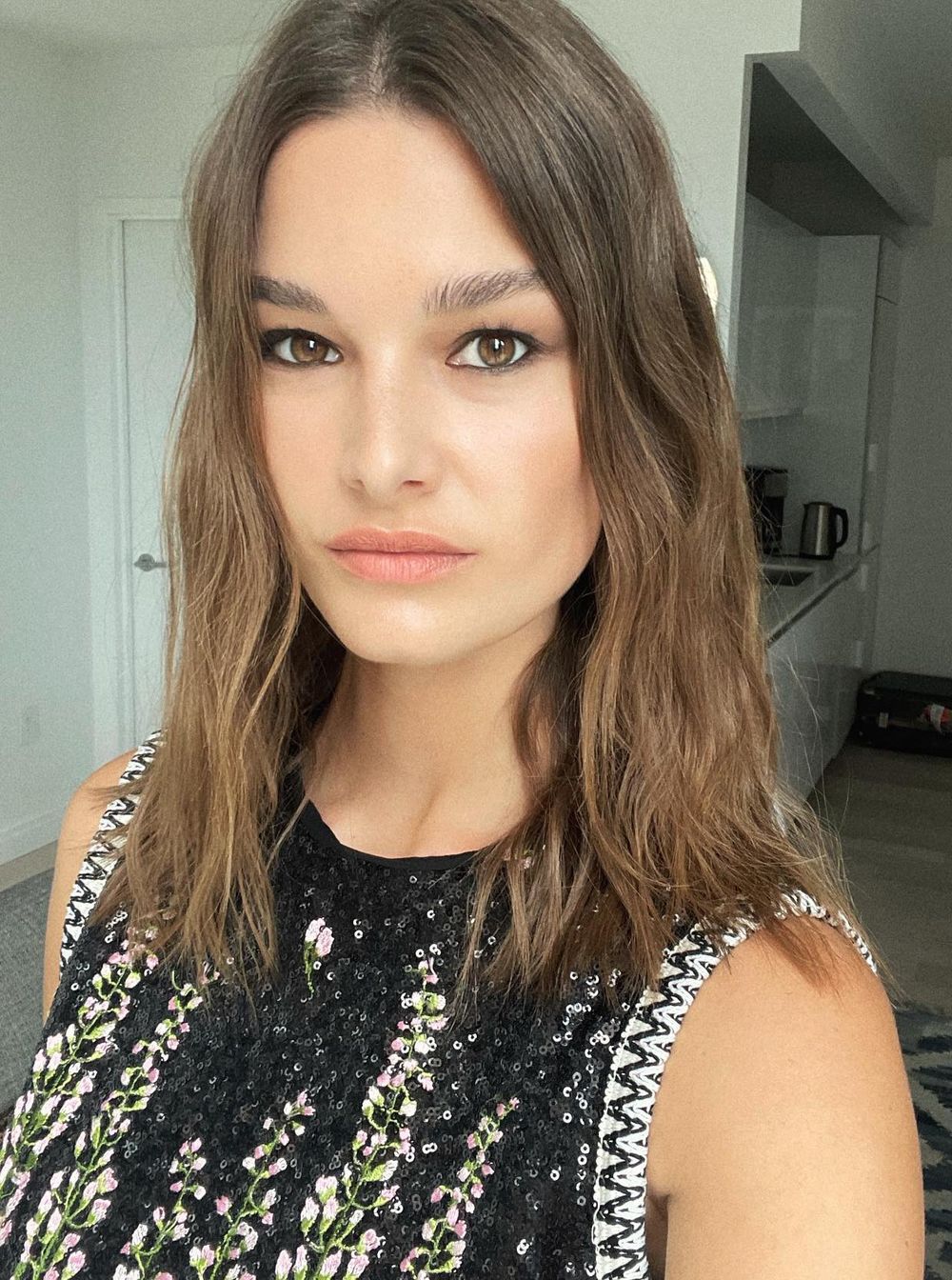 Ophélie Guillermand is a 28-year-old French model from Verdun, France. Ophélie has modeled for iconic brands such as Carolina Herrera, Marchesa and Pierre Balmain. She has been on the cover of Vogue Italia magazine twice and was also on the cover of Harper's Bazaar magazine.
Tina Kunakey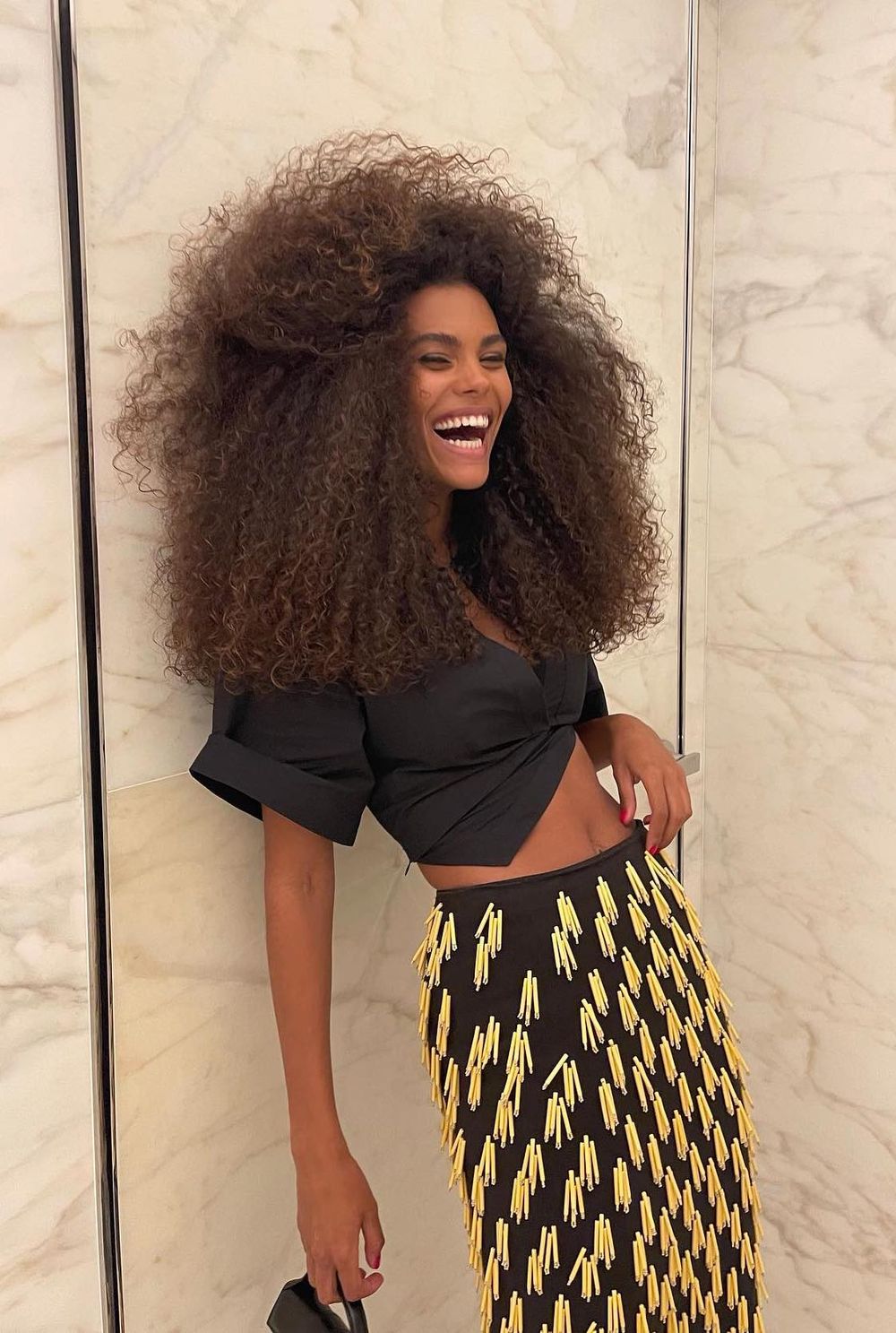 Tina Kunakey is a spectacular 24 year old French model from Toulouse, France. Tina stands out for her multiethnic beauty. Tina started her career in Spain, but her definitive success came when she started working in London for the IMG agency. She has also appeared in several music videos of the most popular singers. She has been married to French actor Vincent Cassel since 2018.
Camille Rowe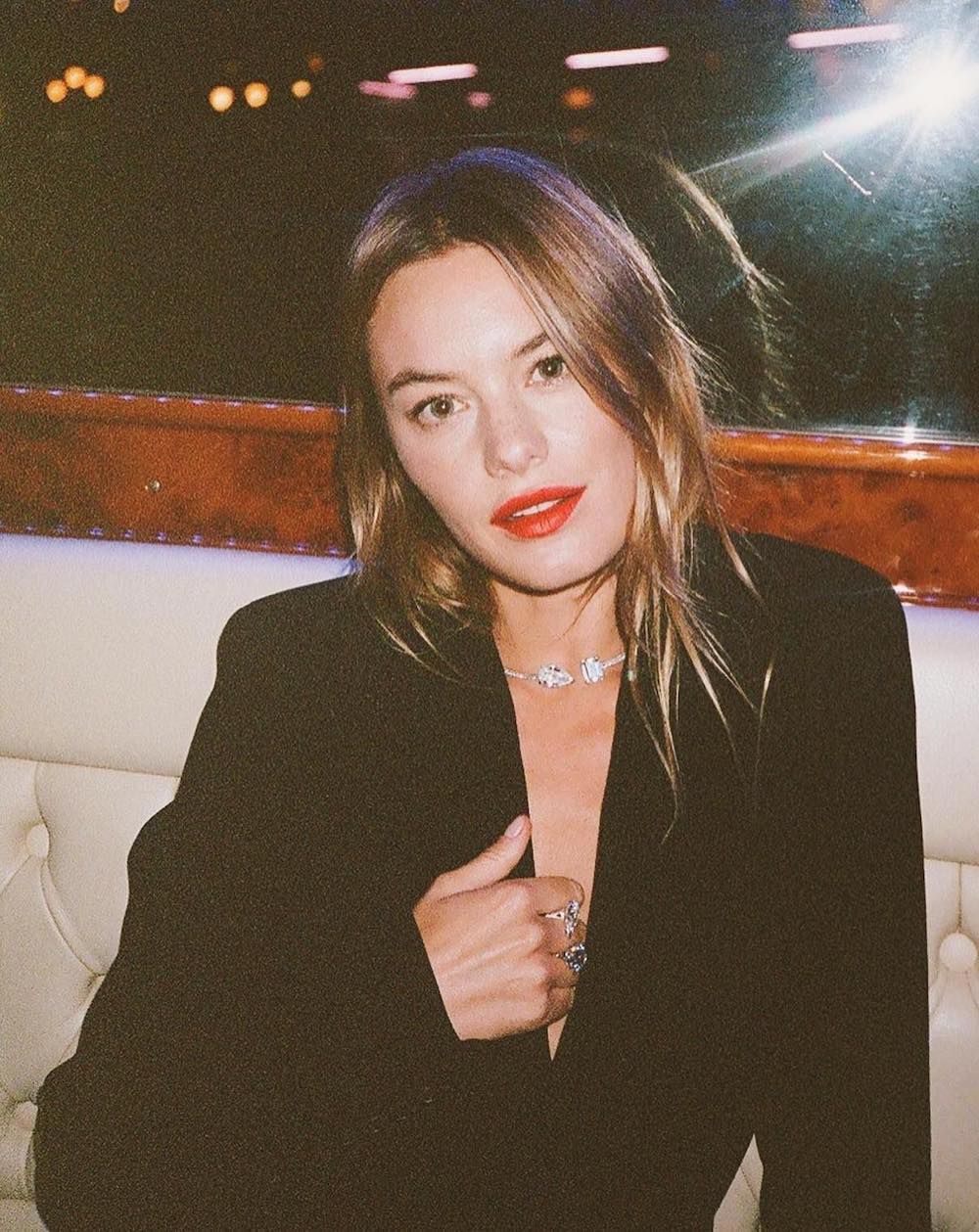 Camille Rowe is a 32-year-old French model and actress. Technically, she is half American, half French, though she was born in Paris. Camille is well known for having a prolific career, as she has been on the cover of Elle magazine several times, has modeled for Victoria's Secret, and has been the face of Amor Amor perfume by Cacharel. Her 2016 Playboy cover showed a different side to her. Camille's 2017 relationship with Harry Styles really shot her to fame. Her full name is Camille Chrystal Pourcheresse. Her current beau is the Greek heir Theodorakis "Theo" Niarchos.
Sigrid Agren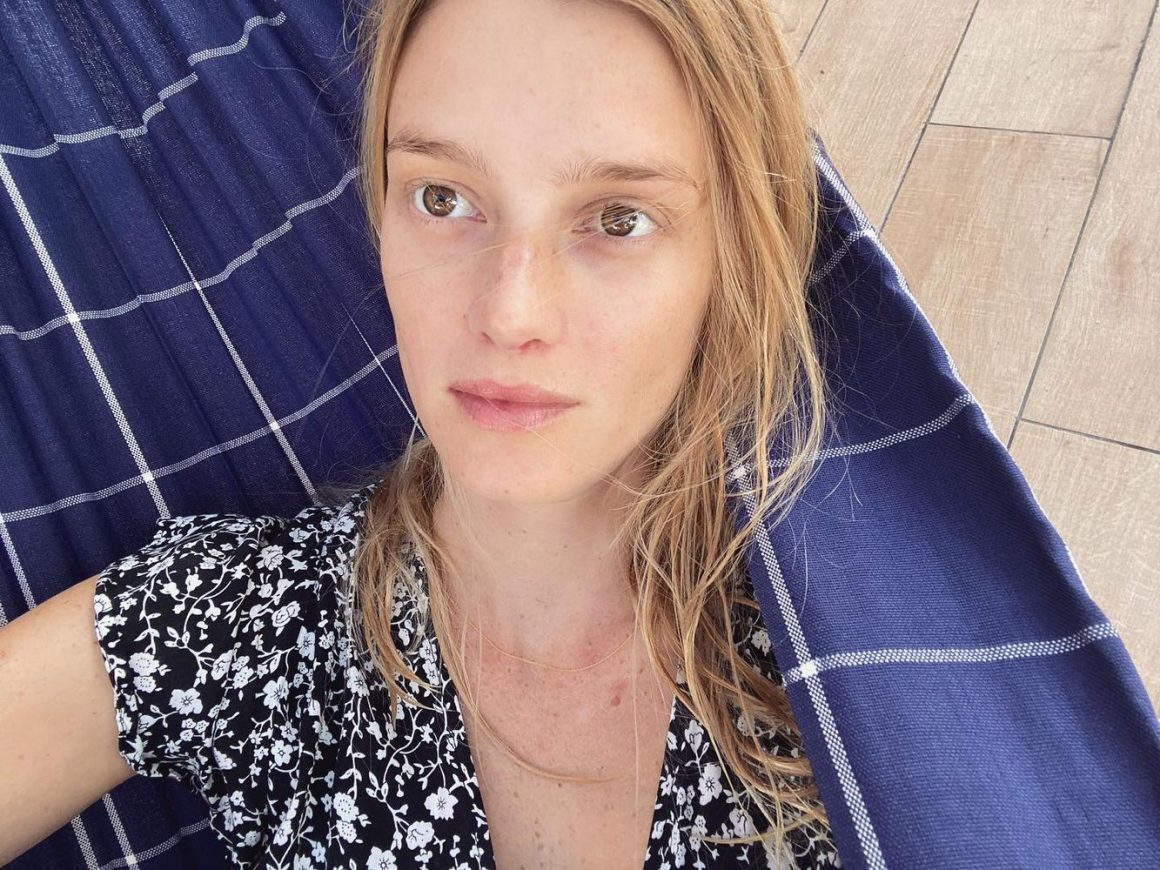 Sigrid Agren is a 30-year-old French model from Martinique who started her career by winning the French edition of the Elite Model Look contest in 2006. Since then she has been on the cover of important magazines such as iD and has modeled for famous designers such as Versace and Christian Dior.
Louise de Chevigny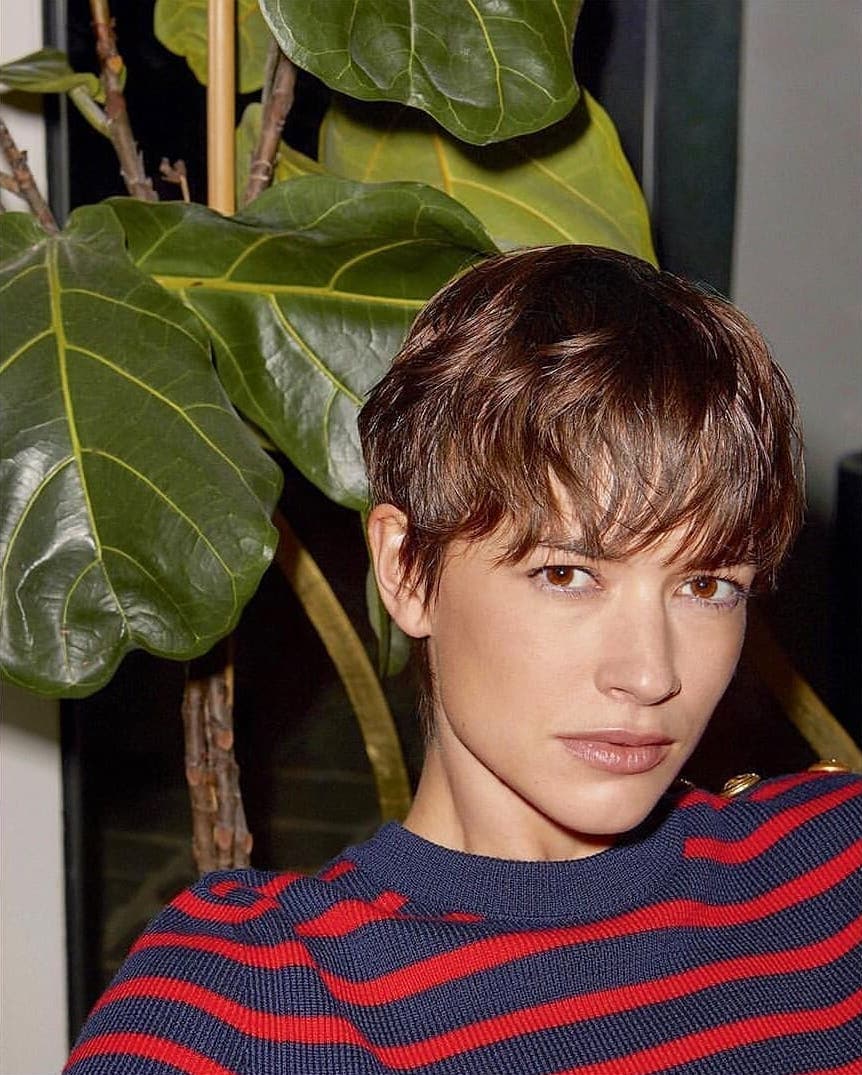 Louise de Chevigny is a 30-year-old French model recognized worldwide for her unique face, which stands out through her short hair. She has been on the cover of fashion magazines such as "Biba", and has starred in photo productions for Marie Claire, Elle, and Vogue Paris. Recently she got a coveted spot walking on the Chanel ready-to-wear runway show.
Louise Follain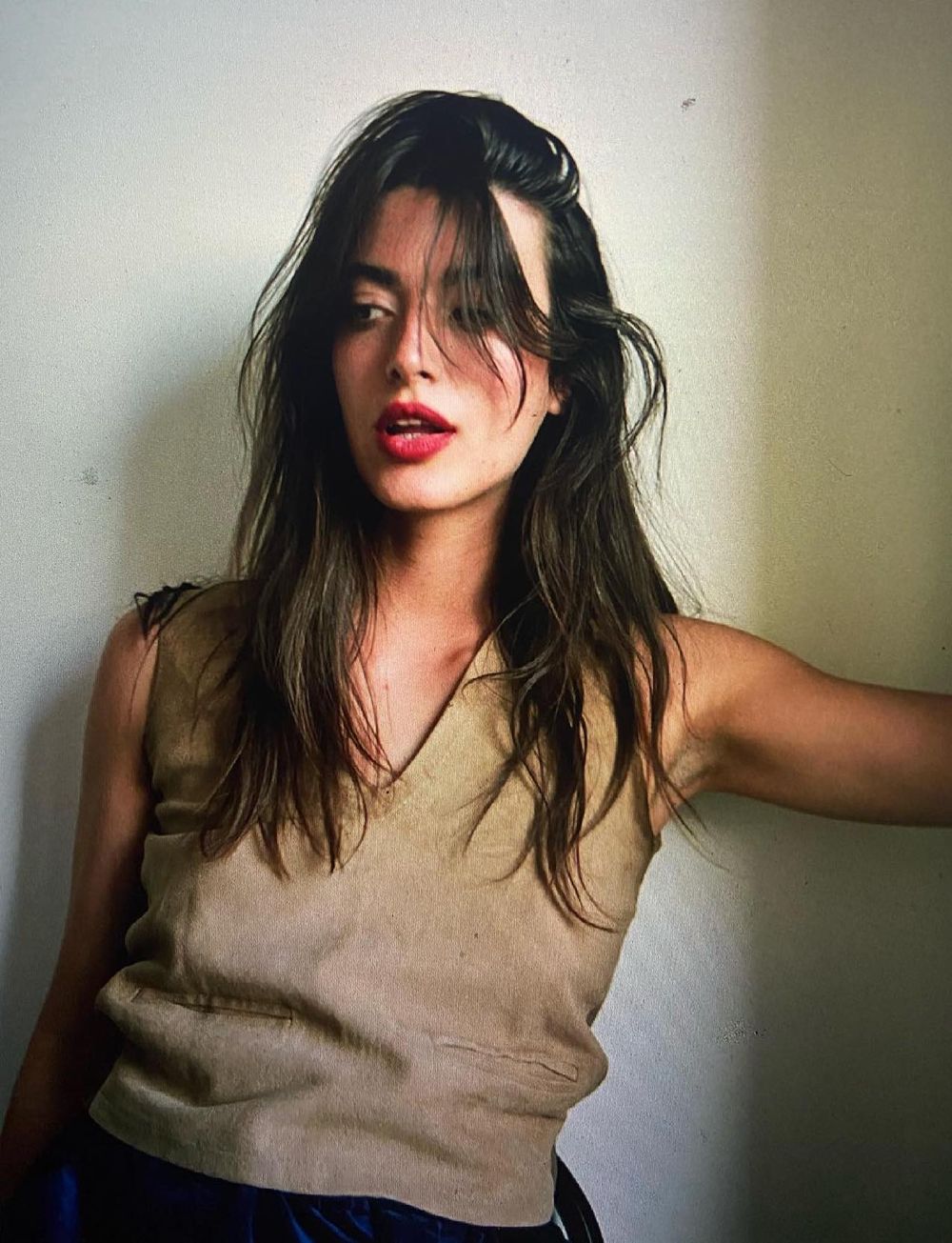 Louise Follain is a 25-year-old French model who has an active social media presence. She has distinguished dark lengthy hair and full lips. Louise is considered an iconic French model and has been called the French Jane Birkin by Vogue magazine. Born in 1996, Follain stands 5'8″ tall.
Adèle Farine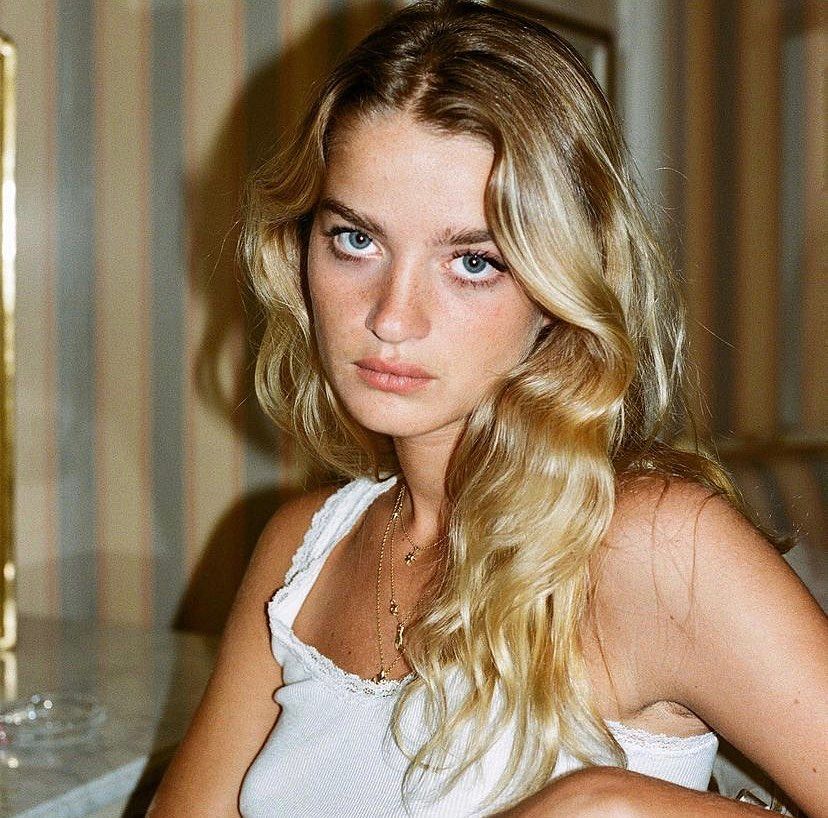 Adèle Farine is a 21-year-old blonde French model, who stands out for her edgy, alternative style. She can look very feminine on some occasions, while on others she cultivates a boyish style. She has a great artistic sensibility that has led her to be a painter and collage artist. She has posed for Olivier Zahm's Purple magazine.
Michaëla Thomsen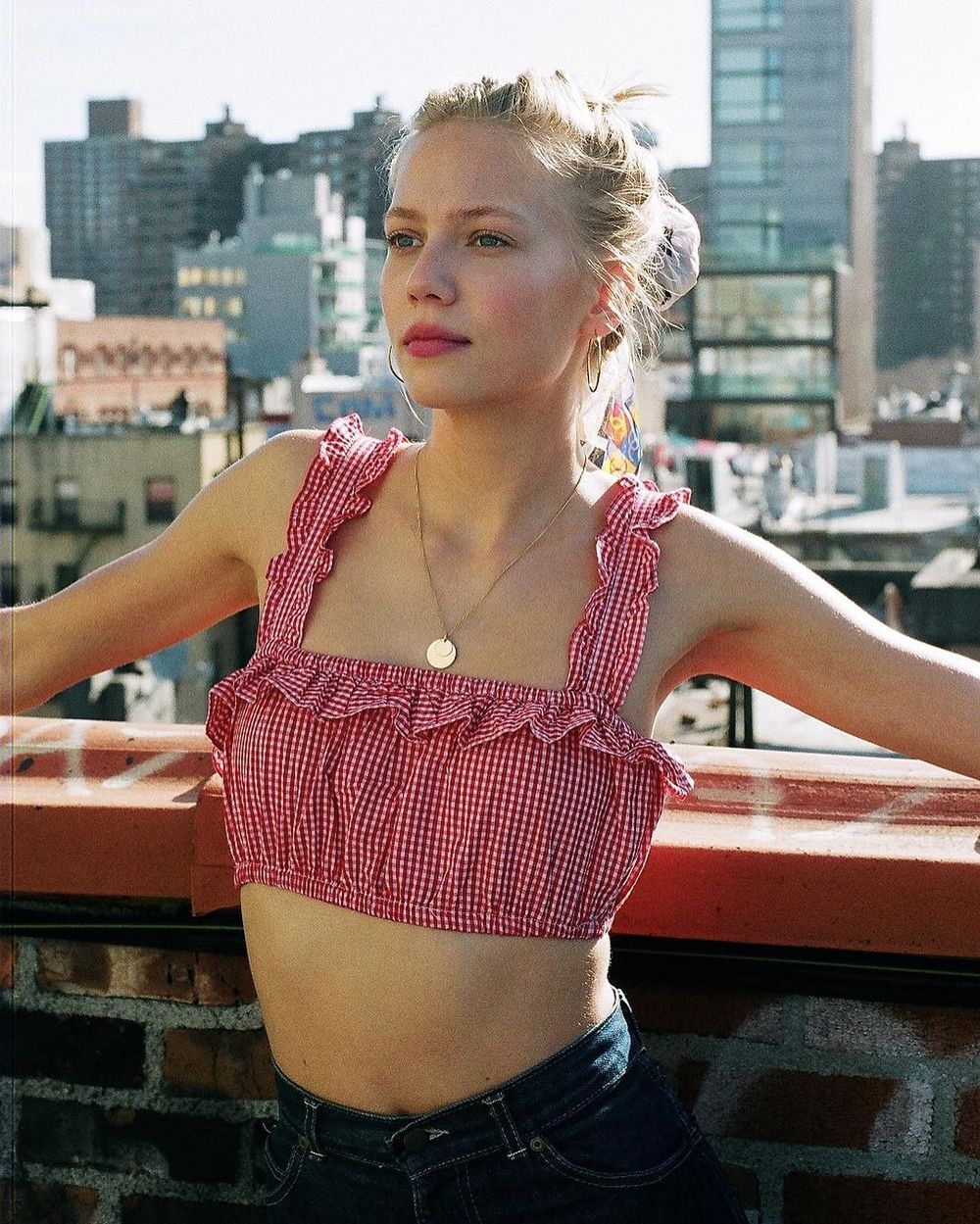 Michaëla Thomsen is a 31-year-old French model who cultivates a Nordic style through a minimalist aesthetic. From her success in fashion, Michaëla was encouraged to become an influencer and launched her own cosmetics brand, Thomsen Beauty, alongside her equally beautiful sister. Michaëla grew up in Nice, France though her parents are Swedish and Danish. She has been a Reformation model.
Gabrielle Caunesil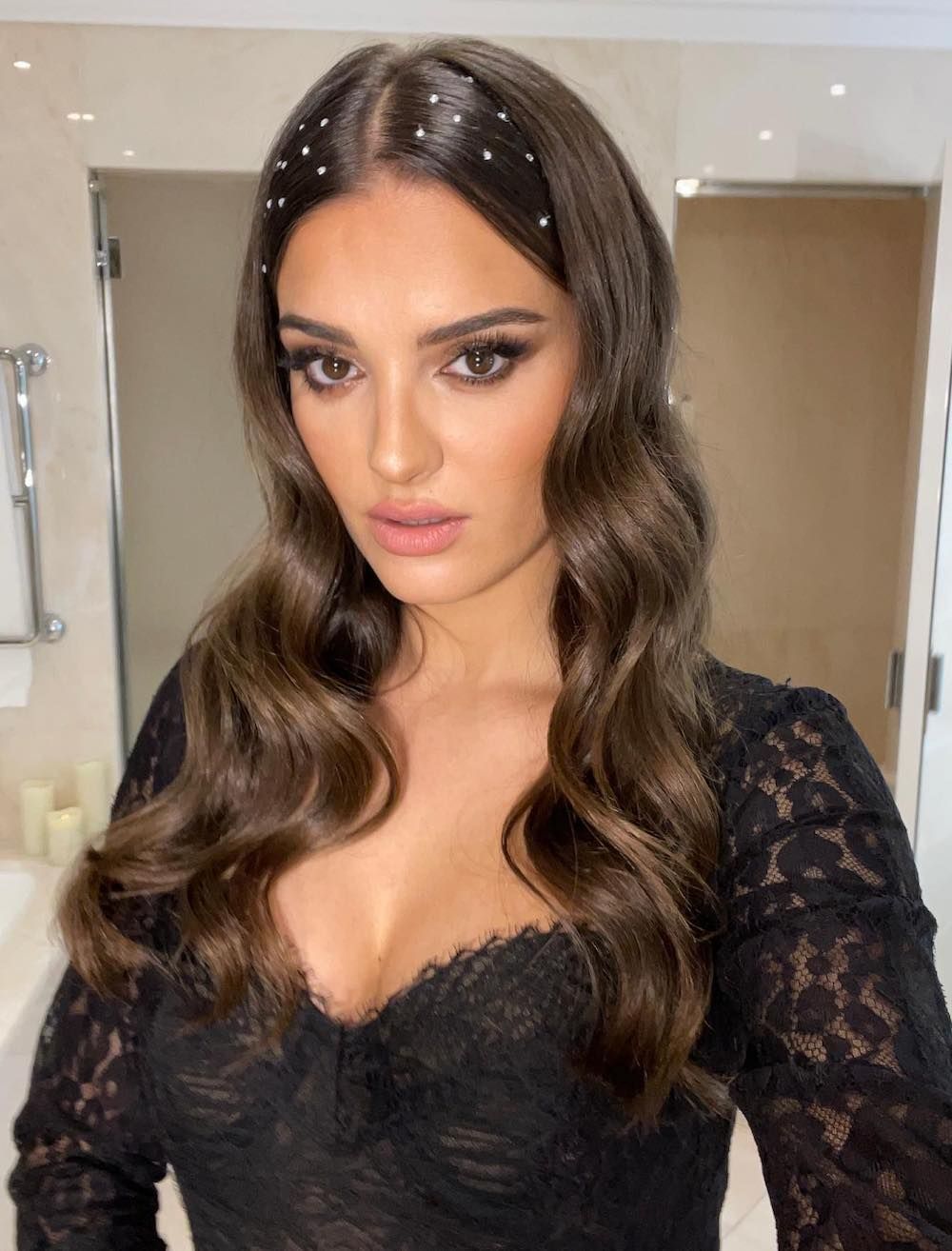 Gabrielle Caunesil Pozzoli is a 32-year-old French model who has become an it-girl thanks to her brilliant mix of French girl chic and Italian-glam style. She has previously walked the Jour/Né catwalk during Paris Fashion Week. She did a romantic campaign alongside her husband Riccardo Pozzoli for Giorgio Armani. She is a successful influencer, studied psychology, and is also an ambassador for Unicef. Today she mostly works on her La Semaine Paris clothing brand.
Lena Simonne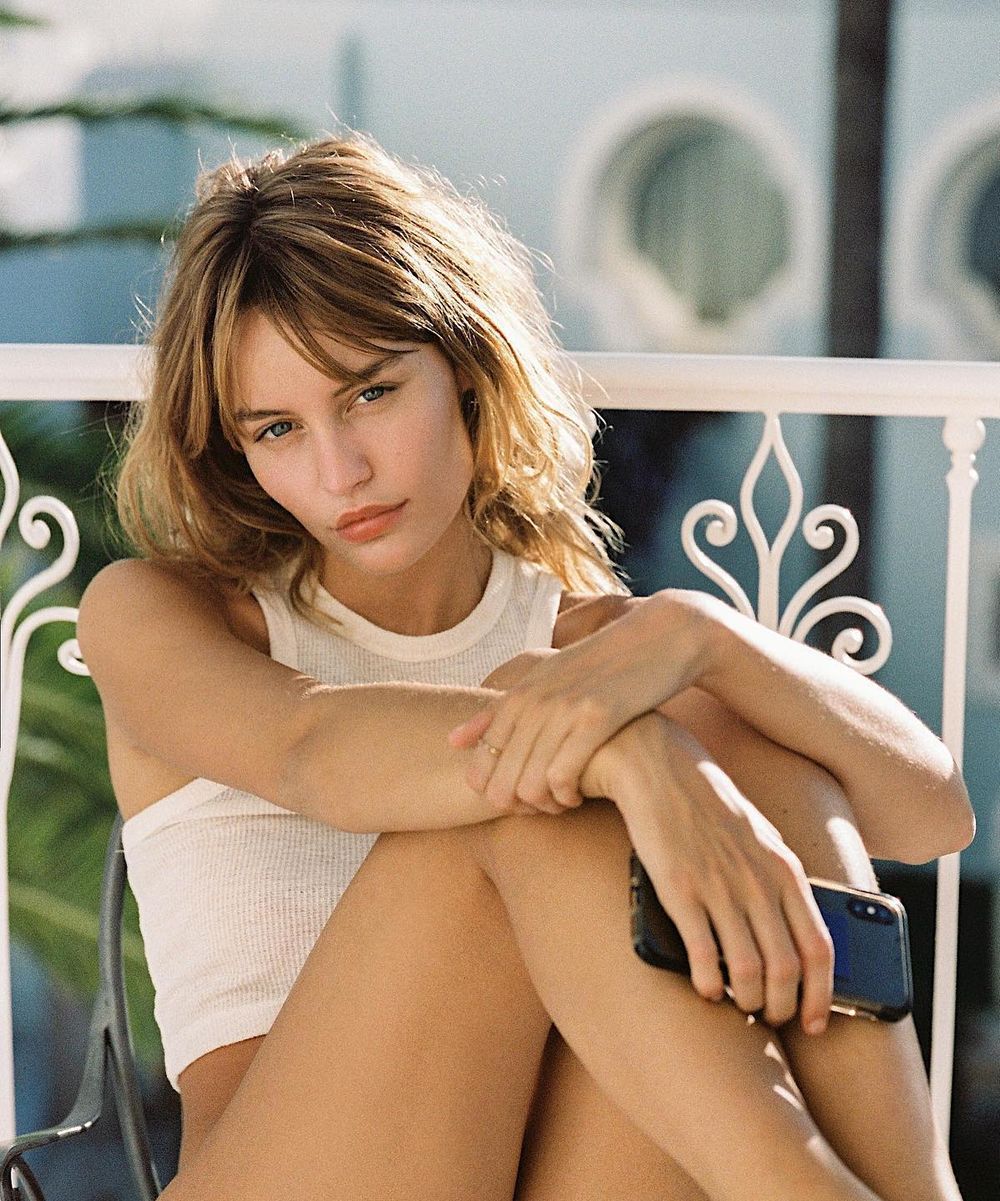 Lena Simonne is one of the most successful French models of recent times. She is only 24 years old, but she is already an icon of French style. She stands out for an edgy and daring aesthetic that captivates everyone. Lena has been on the cover of Maxim. She has worked for French indie brands such as Noo Underwear. You might recognize her as one of the Sézane models, too!
Prune Pauchet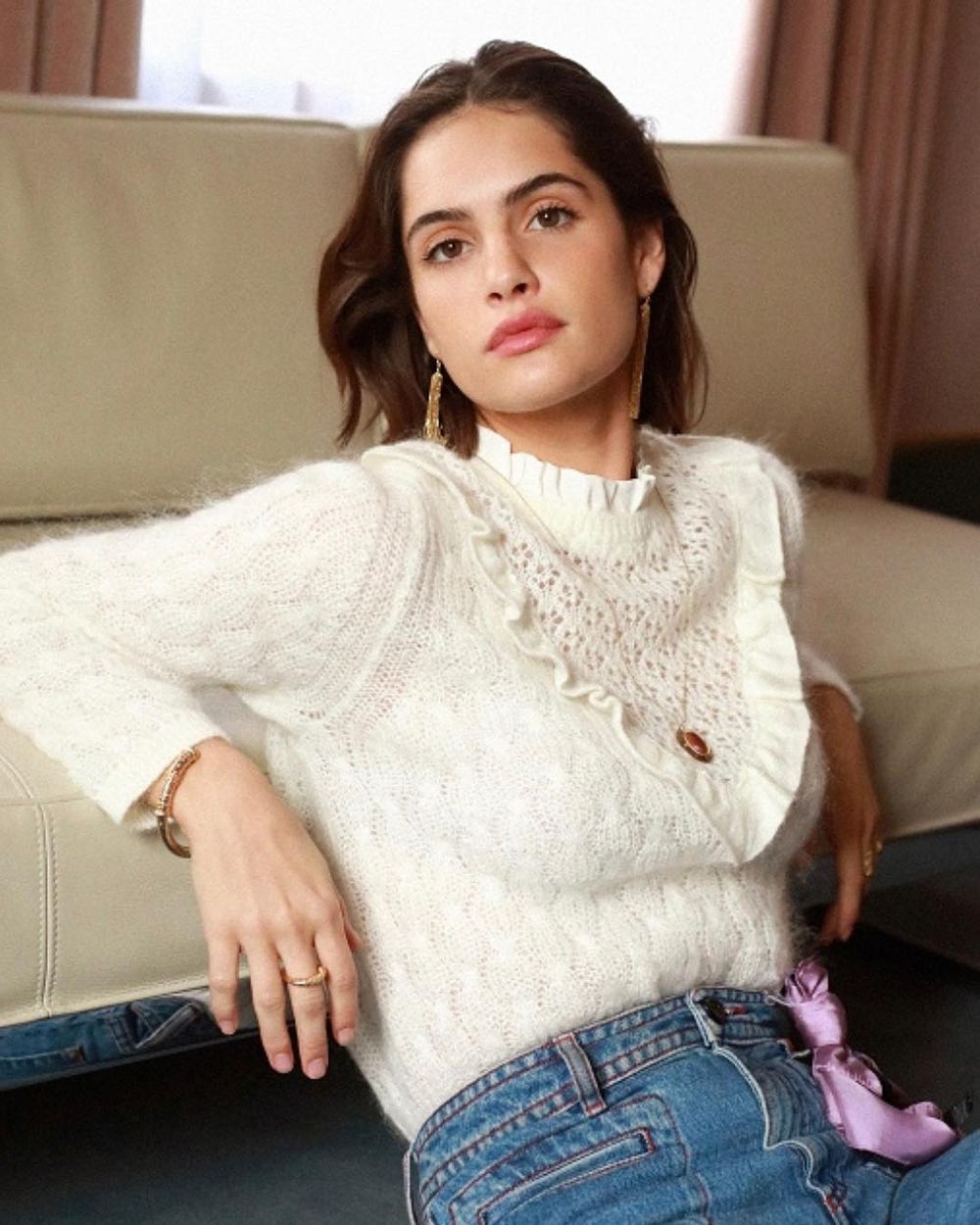 Prune Pauchet is one of the French models who best represents the French aesthetic style. She looks amazing with short hair, long hair, or bangs. She stands out for wearing vintage clothes and not wearing makeup, something she doesn't really need. Prune has modeled for classic French brands like Figaret and Rouje.
Clementine Desseaux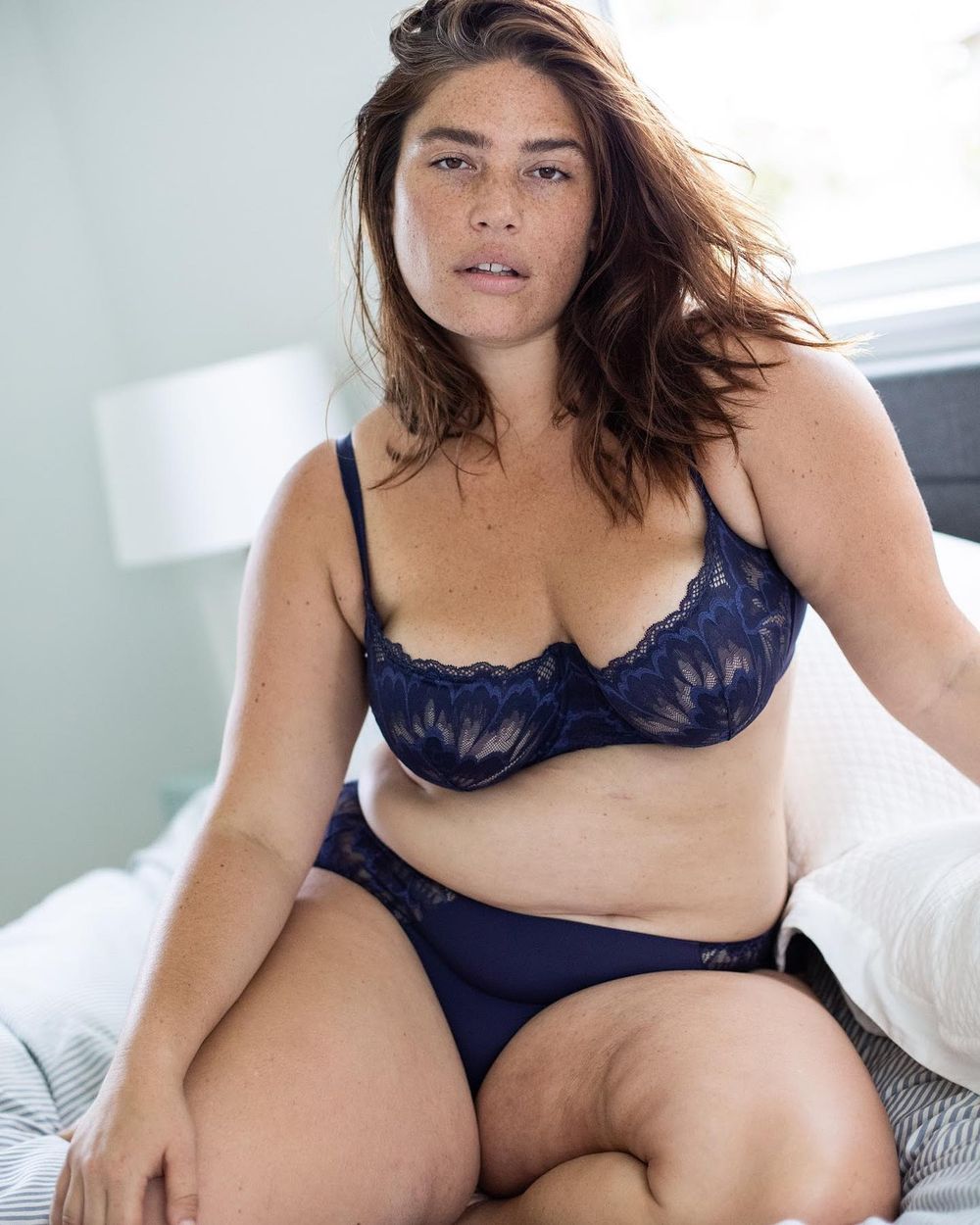 Clementine Desseaux is one of the coolest French models that has aroused considerable interest in recent times. Clementine is 33 years old and she stands out for being a successful plus-size French model. She was the first plus-size model to work for Christian Louboutin and became the face of the brand's lipstick. Clementine is well-known for her freckled skin. She sometimes works out of Miami, FL.
Mélodie Vaxelaire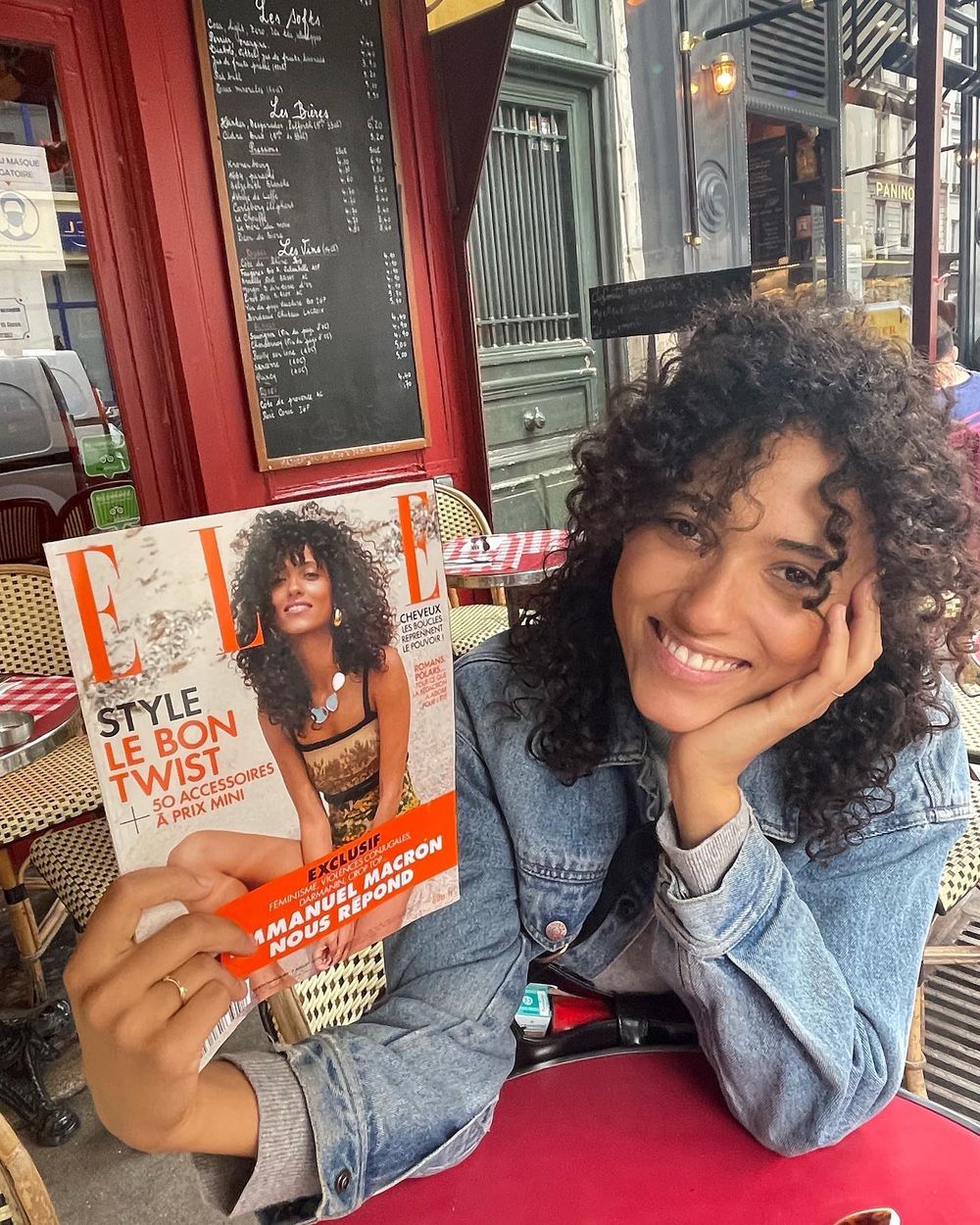 Mélodie Vaxelaire is a 26-year-old French model, actress, and dancer who draws attention for her fabulous multi-ethnic beauty. She is the face of Chanel Beauty and cultivates her versatile personal style according to her mood. She grew up in Guadeloupe, a French overseas territory.
Betty Doye
Betty Doye is a blonde French model who works from Paris, France. She has been on the cover of magazines such as Romance, OOB, Icon and Marie Claire. Betty has modeled for iconic brands such as Pierre Cardin.
Iconic French Models
Here are the older French models that have reached iconic status thanks to their long and successful careers!
Carla Bruni
Carla Bruni is a 54-year-old Italian naturalized French model who has become a timeless fashion icon. Bruni is also a popular singer and actress, with dozens of hit songs to her name. Perhaps you remember her in Woody Allen's 2011 Midnight in Paris film? Most notably, Bruni was the First Lady of France as she is the wife of Nicolas Sarkozy. Carla is a former model for Yves Saint Laurent and other haute couture fashion houses.
Inès de la Fressange
Inès de la Fressange is still incredibly beautiful at 64 years old. Inès was one of the most emblematic French fashion models in Paris for years. Inès was the inspirational muse of Karl Lagerfeld and Jean-Paul Gaultier. She later launched an eponymous fashion label to help women achieve the effortless French look she is known for! She was born in Gassin, France.
Laetitia Casta
Laetitia Casta is a 43-year-old French model, actress and screenwriter. Born in Pont-Audemer, Normandy, France, she was the very last muse of Yves Saint Laurent. The photographer Frederic Cresseaux is credited with discovering her. The beautiful Laetitia was on the cover of magazines such as Elle, Glamour, Cosmopolitan, Rolling Stone, and Vogue. She was a Victoria's Secret Angel from 1998 to 2000. She portrayed bombshell Brigitte Bardot in the 2010 film Gainsbourg: A Heroic Life. She has been married to French actor Louis Garrel since 2017. She just made the March 2022 cover of Vogue France, shot by Carlijn Jacobs.
Caroline de Maigret
Caroline de Maigret is a 47 year old French model from Neuilly-sur-Seine, France. She began her career being photographed by Mario Testino. She has been the face of French beauty brands such as Lancôme and Garnier. Caroline has modeled for Balenciaga, Louis Vuitton, and Marc Jacobs. In 2014, she penned a book about French lifestyle and fashion called How to Be Parisian Wherever You Are: Love, Style, and Bad Habits. With 1 million followers on Instagram, Caroline de Maigret is still a force to be reckoned with!
Suzi De Givenchy
Suzi De Givenchy is one of the most transcendent French models in fashion. She was born in Hong Kong in 1971 and later became a French citizen. Her Asian aesthetic style has made her stand out from the rest of the models, working for iconic brands such as Balenciaga and Givenchy. She is married to the heir of the Givenchy haute couture house, Hubert de Givenchy.
Estelle Lefébure
Estelle Lefébure is one of the French models most recognized for having greatly impacted fashion in the 80s and 90s, hailing from Rouen, France. Estelle is 55 years old and she gained widespread attention during her marriage to French singer David Hallyday, the son of Johnny Hallyday. She is represented by Next Models.
Noémie Lenoir
Noémie Lenoir is a 42-year-old French model of incredible multiethnic beauty from Les Ulis, France. Noémie has worked for brands such as Gap, Gucci, Next, she has modeled for Victoria's Secret. Her original style led her to become an actress, a profession she still develops today. Photographer Annie Leibovitz included her in a line-up of the world's most successful black models.
Top French Modeling Agencies
If you want to become a model in France, here are the best French modeling agencies to get in touch with!
Viva
Elite
Karin
Next
Metropolitan
In conclusion, ​​Paris Fashion Week is one of the biggest events in the French fashion community and even the world. As such, some of the best models from around the globe will be there to show off their runway walking skills. It's a great time to discover the next top French models in Paris!
Some of these models may have already been on your radar, like Carla Bruni and Laetitia Casta, while others may soon turn out to be just as famous. Some names you'll no doubt hear a lot about this season include Constance Jablonski and Aymeline Valade. These are some of the hottest models pushing Parisian chic style worldwide that you can expect to see gracing magazine covers this season.
Au revoir!