French fashion has always been recognized as one of the most beautiful in the world, and it's not hard to see why. People around the globe have looked up to French women as they walked down the streets of Paris wearing dresses and gowns that are fit for royalty. If you want to dress more French, you can use these tips to create your signature look and elevate your wardrobe no matter where you live or what your income level is. Here's how to dress more French.
How to Dress Like French Women
Here's the ultimate guide to how to dress more French and elevate your daily outfits!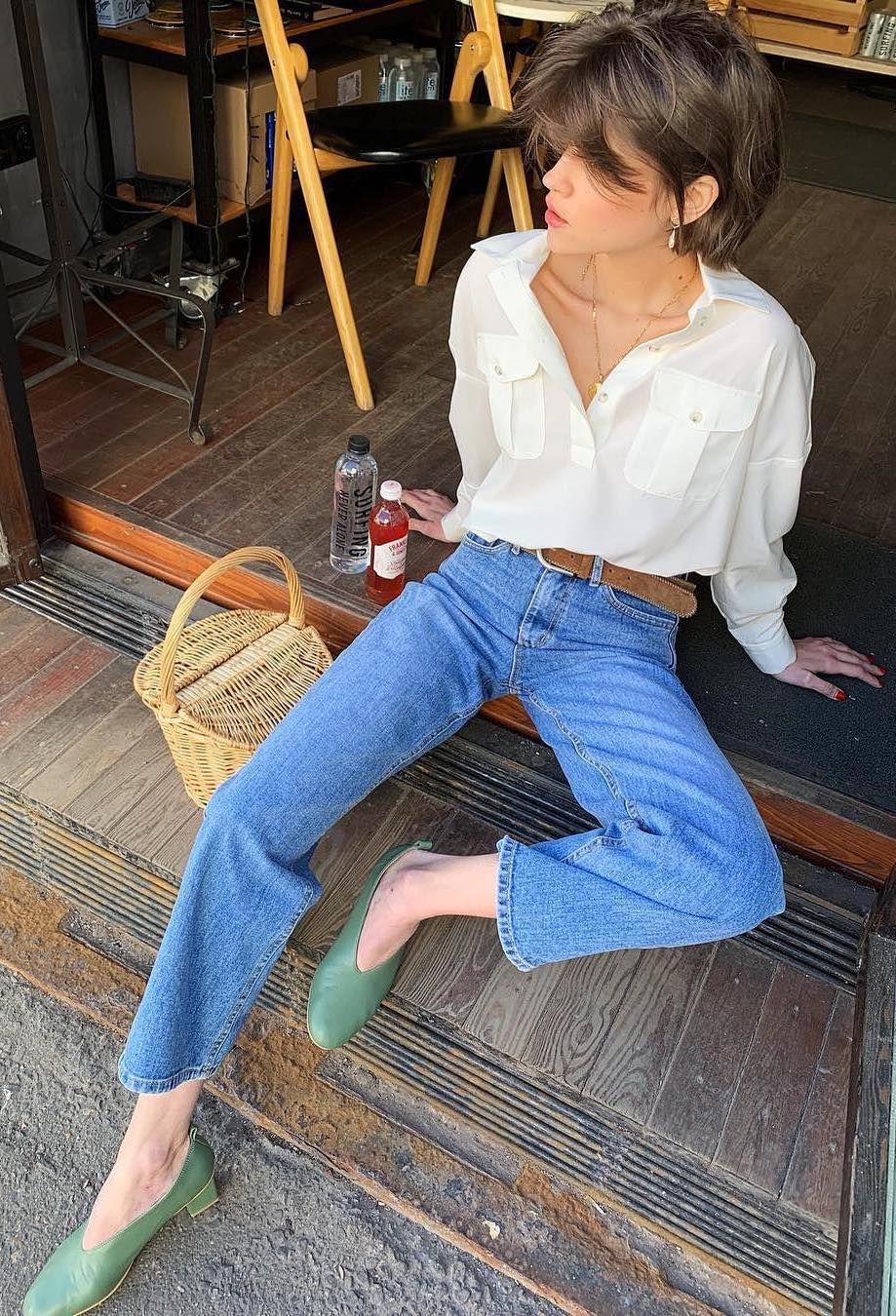 Elevate Your Wardrobe
When it comes to elevating your wardrobe, start with a few luxury pieces a year. These don't have to be designer duds, even a pair of great shoes can elevate an outfit, so just pick one or two items that can be worn over and over again. Then, save money on other things by finding good deals on classic staples like button-down shirts, skirts, and jackets. This is especially important if you are shopping for less expensive items because high-quality basics are essential in every woman's wardrobe.
Invest in a Few Luxury Pieces a Year
It may seem counterintuitive, but one of the best ways how to dress more French is by investing in a few quality pieces, even if that means you can't afford dozens of new outfits every season. Take your favorite pair of well-cut jeans, for example, They go with everything and last forever. The quality materials and expert tailoring will give you a great fit for years and make them worth their weight in gold. For example, You could buy a couple of pairs of high-quality black pants or invest in a classic LBD (little black dress) instead. It's an investment piece that will never go out of style and can be worn over and over again without looking dated or frumpy.
Find Your Signature Look
You can start by asking yourself a few questions: What colors do you like? What types of fabrics do you prefer? What shapes and silhouettes flatter your body type? Can you wear prints or are you more of a solid-color girl? These questions will help get your creative juices flowing.
Once you have an idea of what you like, it's time to shop. If there's one thing that French women know how to do well, it's shopping. So find a few luxury pieces that speak to your style and invest in them. A great pair of designer shoes, a classic handbag, or an elegant dress will last for years and make all of your outfits instantly chicer.
Dress For Your Body Type
Dressing for your body type is an essential part of dressing like a French woman. After all, the French style rules stipulate that just because something looks good on someone else doesn't mean it'll flatter you. Whether you are petite, or if you are tall, or have a large bust, it can be challenging to dress in a way that makes you feel feminine and chic. If you're petite, focus on accentuating your waist with fitted clothing and avoid wearing anything too long. If you're tall, try wearing high heels or wedges with skirts and dresses. If you have larger breasts, avoid necklines that plunge too low, and don't wear tops that cling tightly to your chest. Instead, opt for tops with ruffles or pleats in front. Find what works!
Don't Try Too Hard
Parisian women may dress in head-to-toe designer duds from various French clothing brands but they rarely wear everything at once. You'll spot many of them wearing just one or two standout pieces, like a chunky necklace or statement shoe, paired with a few more minimalist basics. This helps balance out their look and keeps them from looking like caricatures of high fashion. In short: If you're going for an all-out Parisian look, don't overdo it. just accentuate your best features with a few luxurious accessories.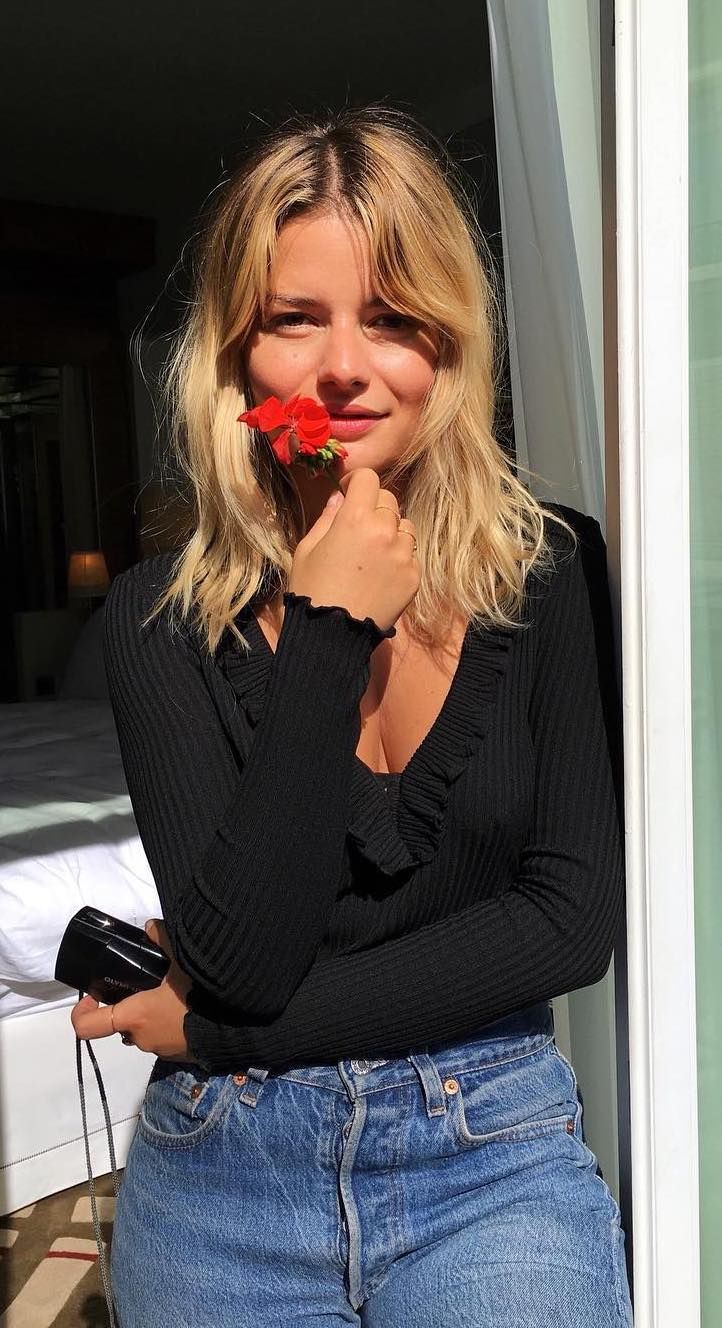 Cinch Your Waist When You Can
If you're lucky enough to have a smaller waist, don't hide it in frumpy slacks. Suck it in and wear a beautiful high-waisted skirt or pants paired with a leather belt so you get that hourglass shape. If you don't have a small waist, don't worry, just focus on keeping your stomach pulled in and wearing well-fitted clothes that flatter your figure. You should still try cinching your waist when you can, but if that doesn't work for you, just show off those curves.
Keep Your Outfits Simple
In France, clothing is seen as an art form. There's no need for eccentricity. One word of advice: don't spend a fortune on designer pieces or trendy labels. The most beautiful women in Paris aren't millionaires, they have great taste, not large bank accounts. There are many ways to emulate these stylish women without spending a lot of money. Even if you can't splurge on a $400 pair of shoes or an expensive purse, it doesn't mean you can't look just as good. A well-tailored skirt paired with classic heels and your favorite blouse will elevate your wardrobe without breaking your budget.
Try the Masculin-Féminin look
Despite what you might think, masculin-féminin fashion is neither masculine nor feminine instead, it takes elements from both men's and women's wardrobes and seamlessly combines them into a unisex look. This means that if you love dresses but feel like you can never wear them to work, or if you have a distinctive style but want something edgier for going out at night, masculine-féminin is a great way to go. Much of masculin-féminin look's appeal comes from its simplicity and surprise factor.
Never Wear Tacky Logos
Tacky logos scream tourist and cheap in France. Even though French women love to invest in their wardrobes, they avoid pieces with a brand's logo plastered all over them. Looking at you, Louis Vuitton!
Wear Your Little Black Dress More Often
A little black dress is not just a great wardrobe staple, it's also a super stylish investment that you can wear more often than you think. When wearing a little black dress, The first rule of thumb? Don't overthink it. If your little black dress fits you well and flatters your figure, there's no need to complicate things with an elaborate top or high heels. Instead, keep it simple with some classic accessories and let your gorgeous frock do all of the talking for you.
Master the "Chic-Décontracté" French Style
The casual chic-décontracté look is one of effortless nonchalance, with just a hint of glamour. It's not about looking perfectly polished and buttoned up all day, it's about looking put together without trying too hard. For most French women, it starts at home. By investing in some key luxury pieces and taking care of them properly, you can create an entire wardrobe that looks as if you pulled everything out of your closet on different days. Don't be afraid to mix high-end designers with cheaper brands, either. In France, there's no shame in shopping from both ends of the price spectrum.
Less is More
If you want to dress more French, consider keeping your outfits simple. When in doubt, stick with a classic look. A good rule of thumb is that if you're struggling to get dressed every morning, you're probably not wearing enough basics like button-downs, tank tops, and well-fitting jeans. Another way to make sure you aren't overdoing it is to stick with one statement piece per outfit. For example, if you choose a pair of red heels for your outfit, don't also wear a red sweater or red coat. It may seem obvious but it can be easy to go overboard when trying to dress French. Remember, less is more!
Go With Understated Fashion
When it comes to French style, you don't need to overdo it. It may be tempting for women in other countries to try and do too much with their clothes. It can be hard not to wear a crazy print or pattern on top of another print or pattern, but don't let that stop you from embracing understated clothing. A plain white button-down shirt looks great when paired with black pants, as does a simple black skirt.
If you want to add some personality to your outfit, choose accessories like scarves or necklaces instead of wearing loud patterns. What is more important than how you dress is how comfortable your clothing makes you feel. You should always feel confident and beautiful no matter what type of outfit you are wearing.
---
Whether it's a classic Chanel handbag or a pair of red-soled Louboutin heels, French women know how to invest in quality over quantity. These items will last you for years and years. If you're on a budget, start with accessories like hats or bags, they're less expensive than clothes and they'll help elevate your wardrobe immediately. Investing in one great piece is better than buying three cheap ones that you'll throw out after one season.
For years, people have been wondering how to dress more French. As you can see, it's not as easy as it looks. In summary, elevate your wardrobe by investing in a few luxury pieces each year. Don't try too hard or you'll look like you're trying to be someone you're not. Cinch your waist when you can, go with simple understated fashion, and make sure that whatever outfit you choose fits your body type. Finally, skip everything else and just stick with a signature look! That's how you dress more French.