We all want to dress like the French but sometimes it can get expensive! Today I want to share the most affordable French girl style tips that I've learned over the years. The truth is that you don't need a big budget in order to dress like a chic Parisian woman. You just need to know where to shop and when. Affordable French style on a budget is in reach of everyone and today I'm going to prove that to you.
France is known for its very luxurious brands. A simple scarf or handbag could easily cost you thousands of dollars at one of the many luxury fashion brands that are based out of France.  For this reason, the French style has a reputation of being extremely expensive.
That is not entirely false but I can guarantee you that the average French woman is not buying Chanel or Dior every time she needs a new outfit. There are so many affordable French brands that you can shop from to get a great French style wardrobe. These are the affordable French fashion tips that everyday French women use to dress chic on a budget. You can use them too!
Affordable French Girl Style
Anyone who has ever tried to buy French fashion knows that it can be expensive. However, there are ways to get the look you want without spending a fortune. One way is to buy used clothes. Another is to shop at outlet stores or online. Here are several tips for finding affordable French fashion no matter where you live.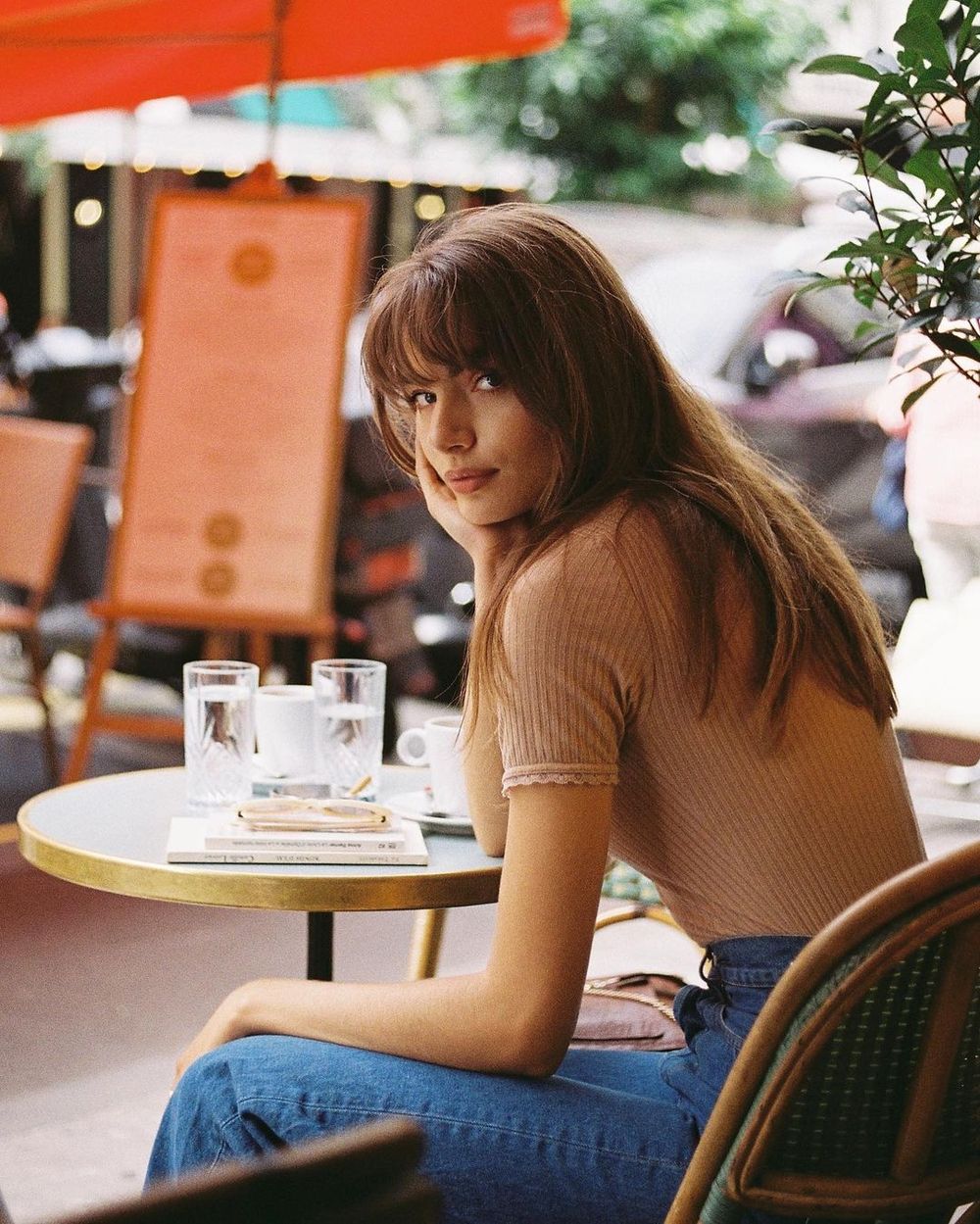 Stick with French Wardrobe Basics
Certain items are French wardrobe basics, meaning that they can be used with just about anything else in your closet. A classic French girl trench coat, for example, is a wardrobe basic that will work with almost any outfit you create. Keep that in mind when shopping for affordable French fashion and buy the classic items first.
Shop at Outlet Stores and Online
One of the best places to find affordable French fashion is outlet stores. Many of these stores offer popular designers at discount prices. When you shop online, make sure to look for sales and coupon codes before making your purchase. You might be surprised at how much money you can save by shopping online.
Dress Like a French Girl on a Budget
When you are trying to create an affordable French fashion wardrobe, it helps to have some tips on dressing like a French girl on a budget. Three easy steps can help you with this.
First, wear a pencil skirt in black or camel with sexy high heels and a stylish white blouse. Pair the outfit with an A-line cashmere cardigan for added warmth, and you will be ready for your shopping trip across the pond.
Another great look is the black and white polka dot dress from COS that has the silhouette of Audrey Hepburn's style. You can add some fabulous accessories to spice up the look, including colorful scarves and fabulous jewelry pieces.
Shop Vintage and Second-Hand Clothing
Vintage clothing is a great way to save money because it will hold up much better than regular new clothing. Vintage fashion styles popular among young women today include the bohemian look, which gives a relaxed and casual vibe. This can be completed with black tights and a crop top with funky jewelry.
Another popular look is the street style, which combines casual and formal elements by wearing distressed denim jeans with a simple t-shirt and colorful handbag. If you want to wear vintage French fashion on a budget, you need to have an eye for style to know what looks best on you.
If you are looking for affordable French fashion in a big city, one of the best ways to save money is to buy second-hand clothing. When you find the right store, you can find all kinds of trendy items in great condition at a fraction of the price they were originally sold for.
Remember that second-hand clothing should not be your only source of affordable French fashion. Shop online, at outlet stores, and in discount department stores. You should never feel as if there is only one way to get affordable French fashion, and this tip will help you when you shop for it.
Buy Affordable French Fashion Brands
There are several cheap French clothing brands you can shop from to get the French girl look on a budget. American brands like Gap and Banana Republic often copy popular French clothing styles and forms. If you're in France, try shopping at budget French brands like Camaïeu and Promod.
Visit the 'Stock' Outlets in Paris
One of the great things about French fashion is that so many designers to choose from. You can easily find a style to suit whatever you are looking for. However, you don't want to pay full price for your clothing when you can get the same item at an affordable price instead.
The best way to do this is by shopping in the stock outlets in Paris. At these locations, high-quality designer clothing will be sold at steep discounts because last season's styles and sizes have been reduced. When you shop in a stock outlet, you will be able to create your unique look without breaking the bank. You can find lots of stock oulets on Rue de Sévigné in Paris.
If you are looking for affordable French fashion, you can find it in stores and online. Don't feel as if you have to go to Paris or a major city to find stylish and affordable. You can find your favorite French girl clothing at the local mall or outlet store. Just look for French style clothing.
---
You also don't have to break the bank to buy items such as trench coats, denim jackets, and polka dot dresses. If you're shopping for cheap French fashion on a budget, I hope this article gave you some great tips on how to do so.