Jeans are one of the must-have closet basics for a French wardrobe. If you want to know how to style jeans, then this post will help you figure out the best way to wear this classic clothing item. Here's an easy French style guide for how to wear jeans like a French girl. These French girl jeans outfits will give you so many ideas for dressing like a chic Parisian woman.
Straight-Leg Jeans
The first thing to know is that French girls typically wear straight leg jeans that follow the shape of their legs.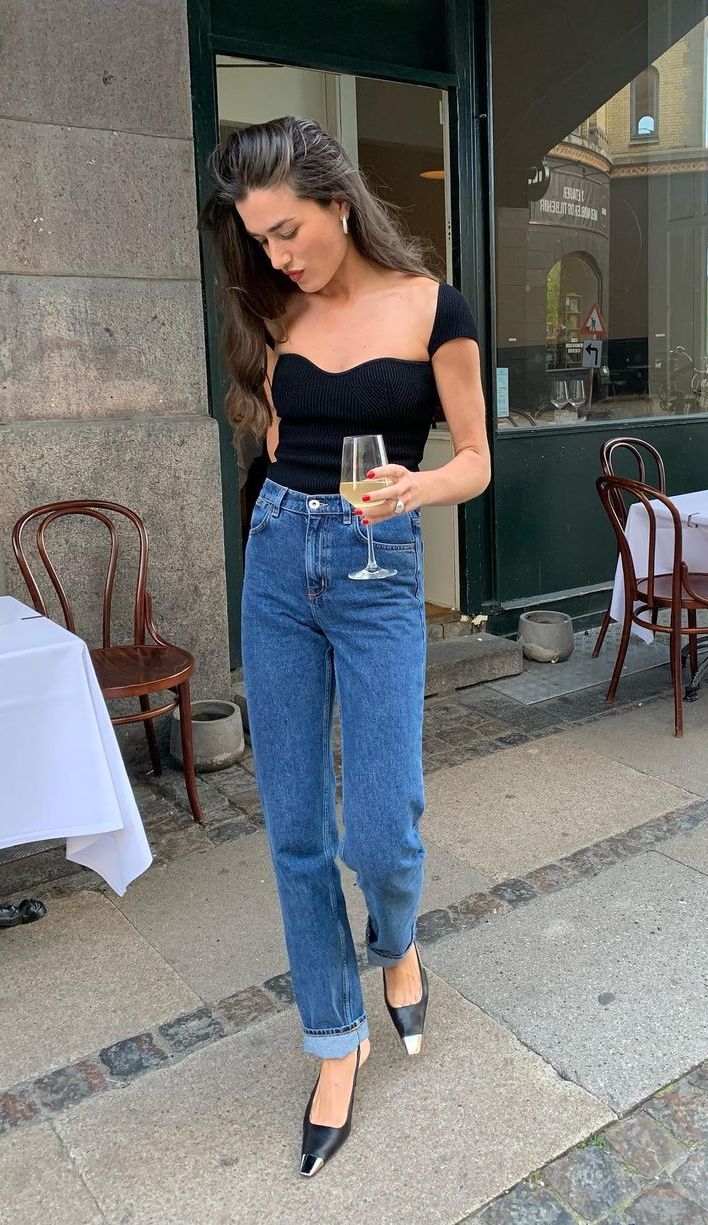 With Black Flats and a Striped Cardigan
Black Chanel flats and a striped button cardigan create a classic French girl jeans outfit.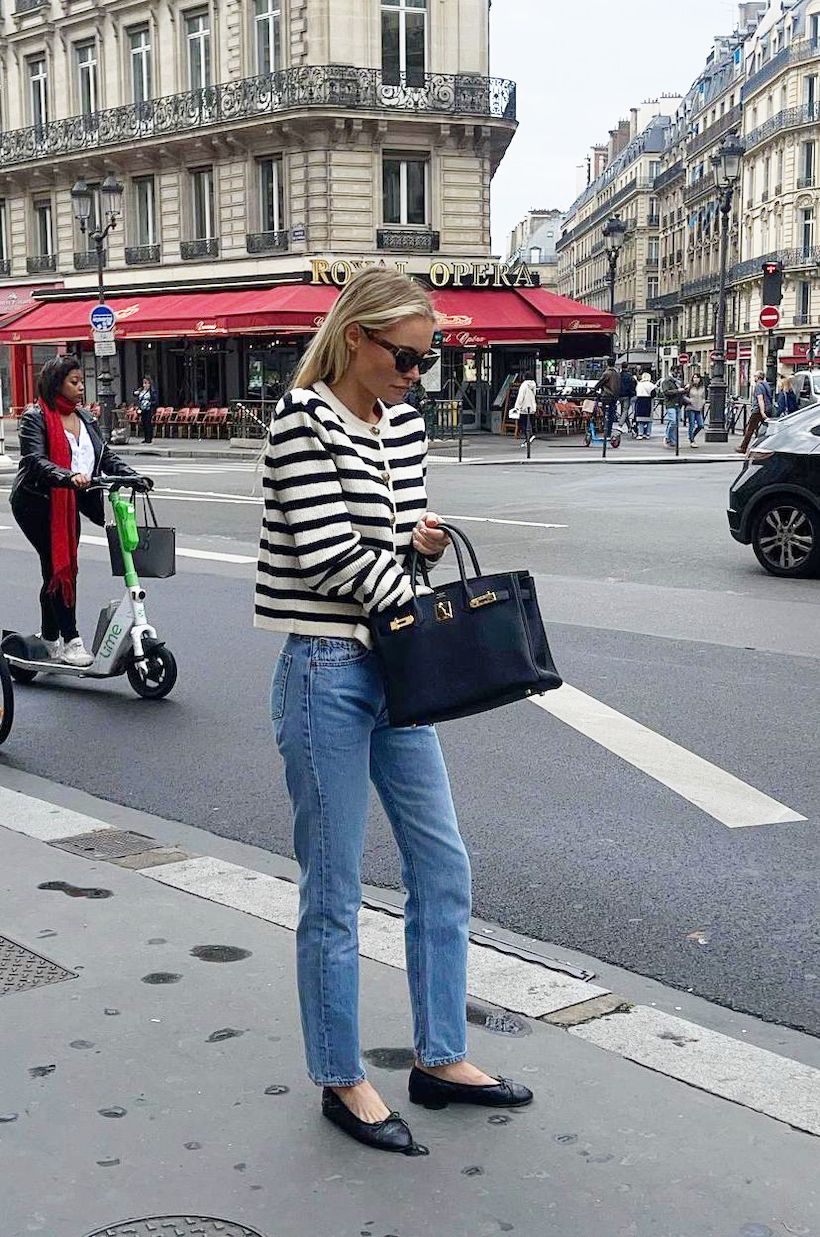 With a Simple Trench Coat
You can't forget the iconic trench coat when it comes to wearing jeans like a French girl.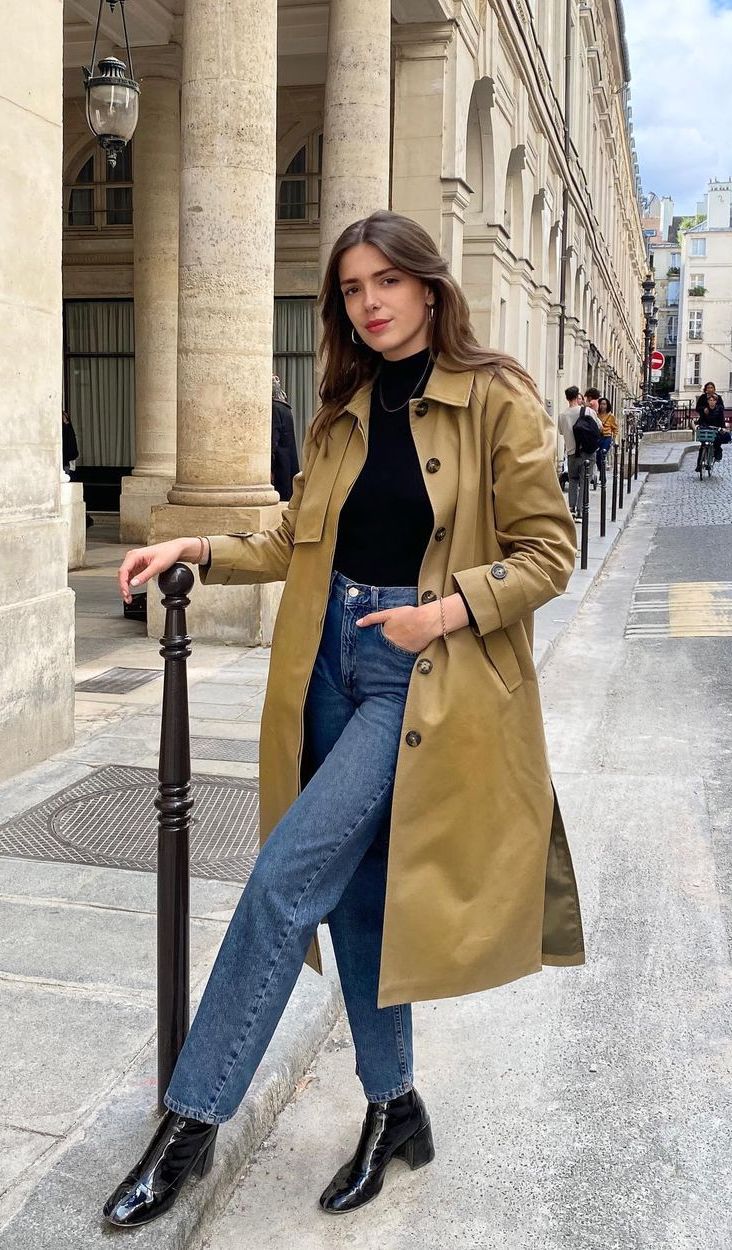 Vintage Levi's 501s are a Favorite
There's no denying the popularity of vintage Levi's 501 blue jeans in France! Parisians love them, as seen on French journalist and influencer Sabina Socol.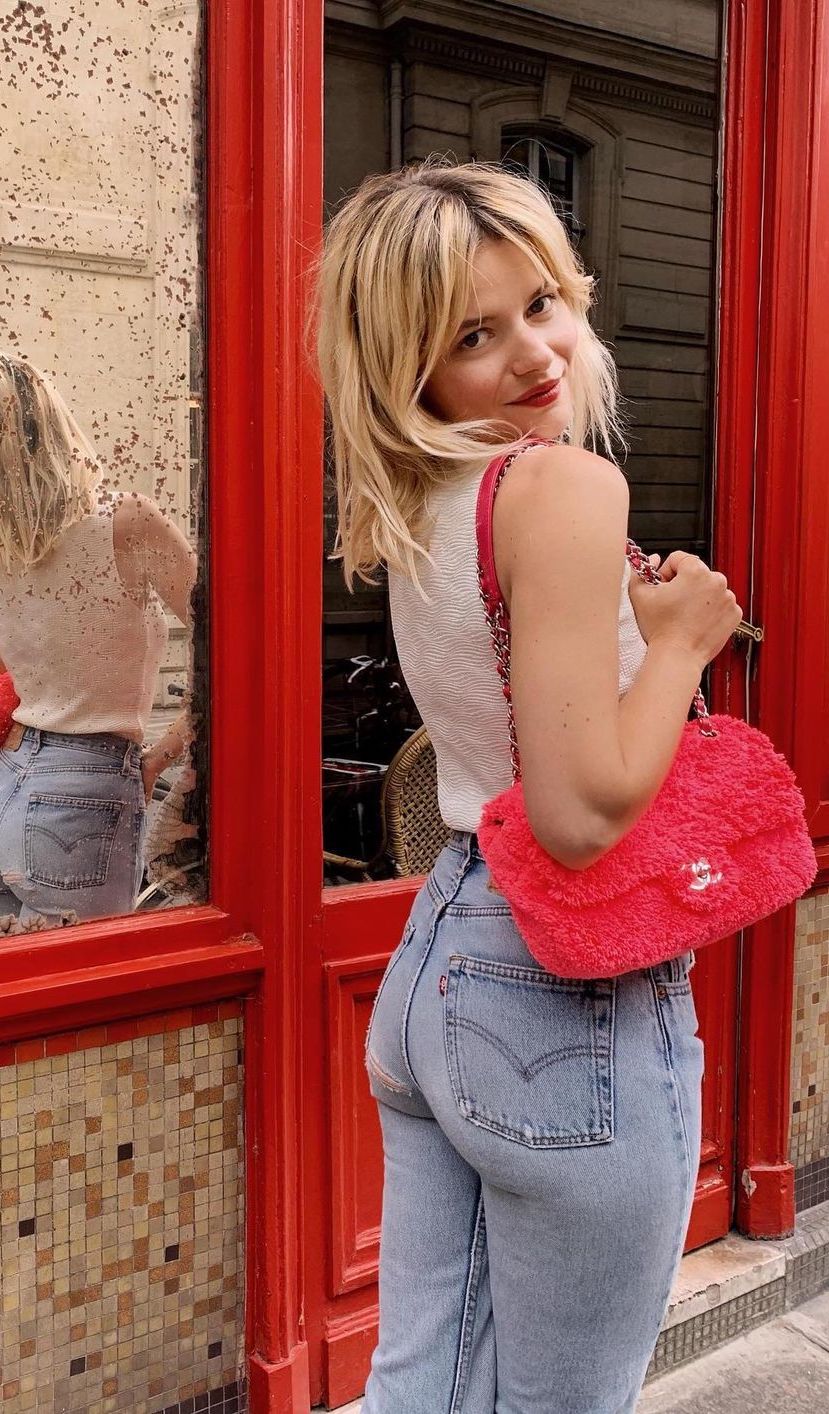 With a Jean Jacket
Denim on denim is a classic French girl look.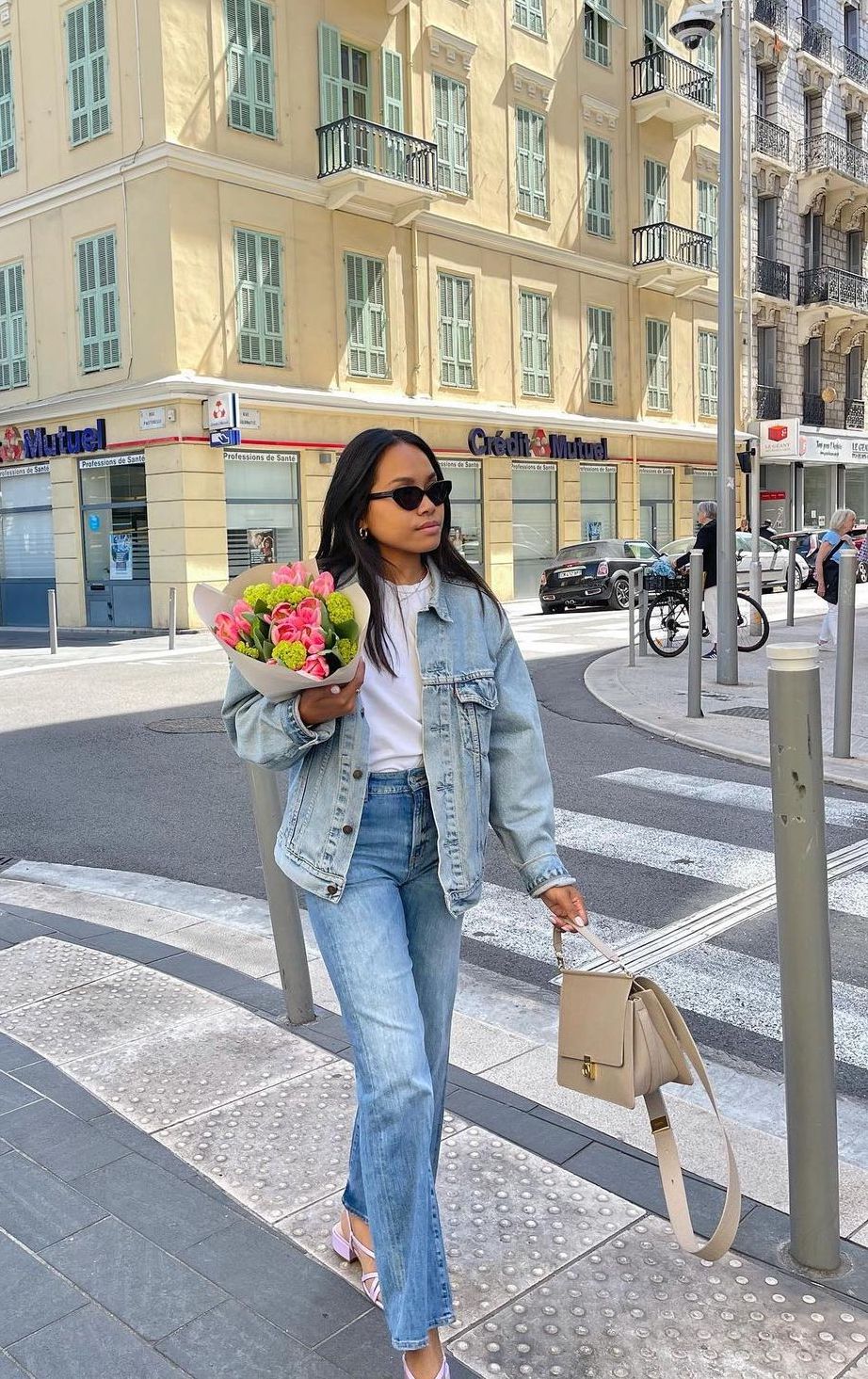 With Chanel Cap Toe Slingbacks
French girls love wearing jeans with the classic Chanel cap-toe slingbacks in beige and black.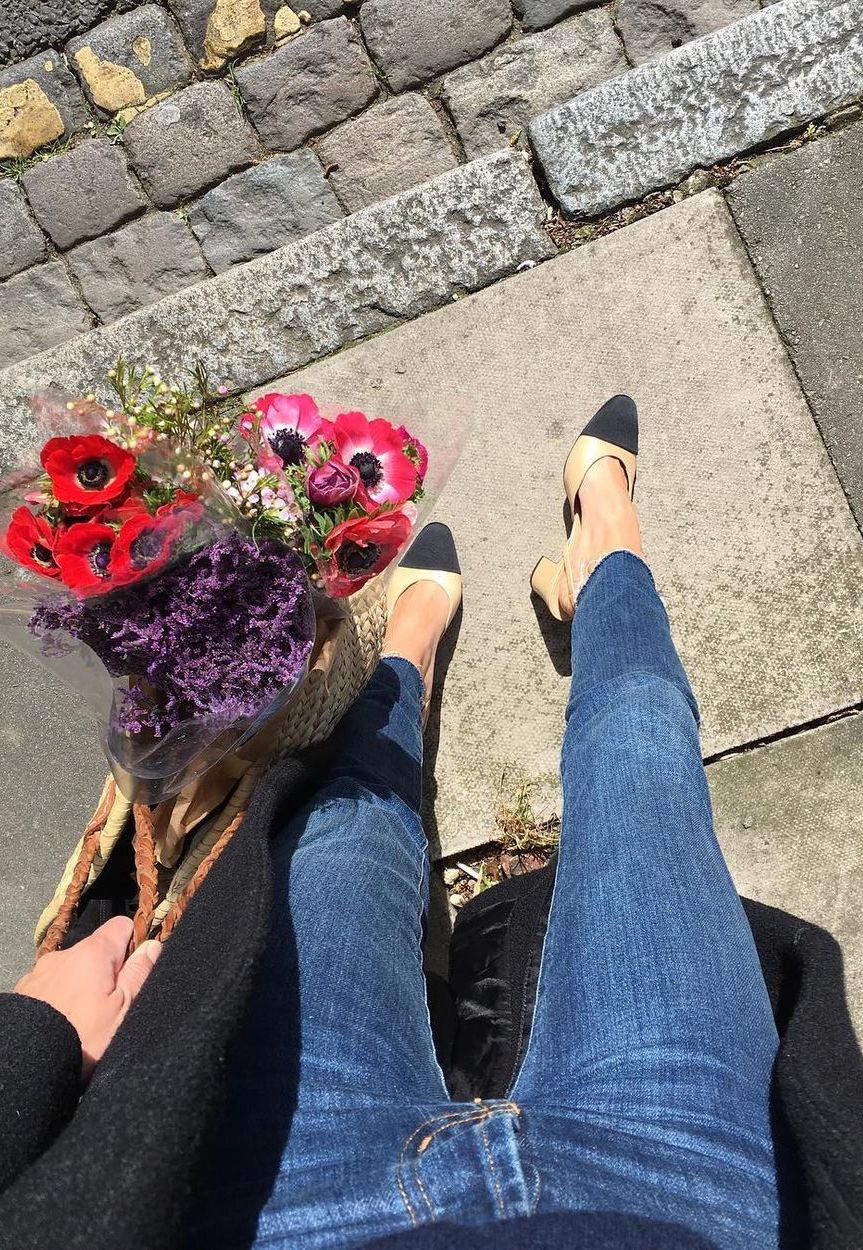 Now you know how to wear jeans like a true French girl!