Bonjour, mes chéris! We're stepping away from our usual fashion rundowns today to take a sophisticated stroll into the glamorous realm of French wedding attire. Get ready to brush up on your fashion vocabulaire because we're about to decode the secret language of chic that has made the French style iconic worldwide.
Picture this: You've been invited to a wedding in the scenic French countryside, or perhaps a chic soirée in Paris itself. The excitement of attending such an event is equally matched by the apprehension of what to wear. After all, French style is synonymous with elegance, sophistication, and an effortless blend of contemporary and classic elements. It's not just about putting on a nice dress or suit; it's about encapsulating that je ne sais quoi that French fashionistas seem to ooze naturally.
Whether you're attending a lavish affair at a château in Provence or a trendy urban wedding in the heart of Marseille, the question remains: how to dress for a French wedding in a way that balances respect for tradition with a nod to personal style?
What to Wear to a Wedding in France
Today we'll navigate through the sea of silk, tulle, and lace to bring you the most stylish wedding guest dress ideas. We'll explore how to successfully incorporate French elegance into your ensemble, focusing on a spectrum of options – from demure pastel A-lines that whisper 'understated elegance' to bold, embroidered midi dresses for the fashion-forward aficionado.
Remember, being chic isn't just about the clothes; it's an attitude, an aura of confidence, and the grace with which you carry your outfit.
Prepare to dive into a world of sartorial charm, where tradition and modernity dance in a timeless minuet, and let's decode the French wedding dress code together!
First up, we have the French model Yael who decided to wear the Reformation Jasen dress to a destination wedding in Europe. This is a classic and feminine way to dress at a wedding!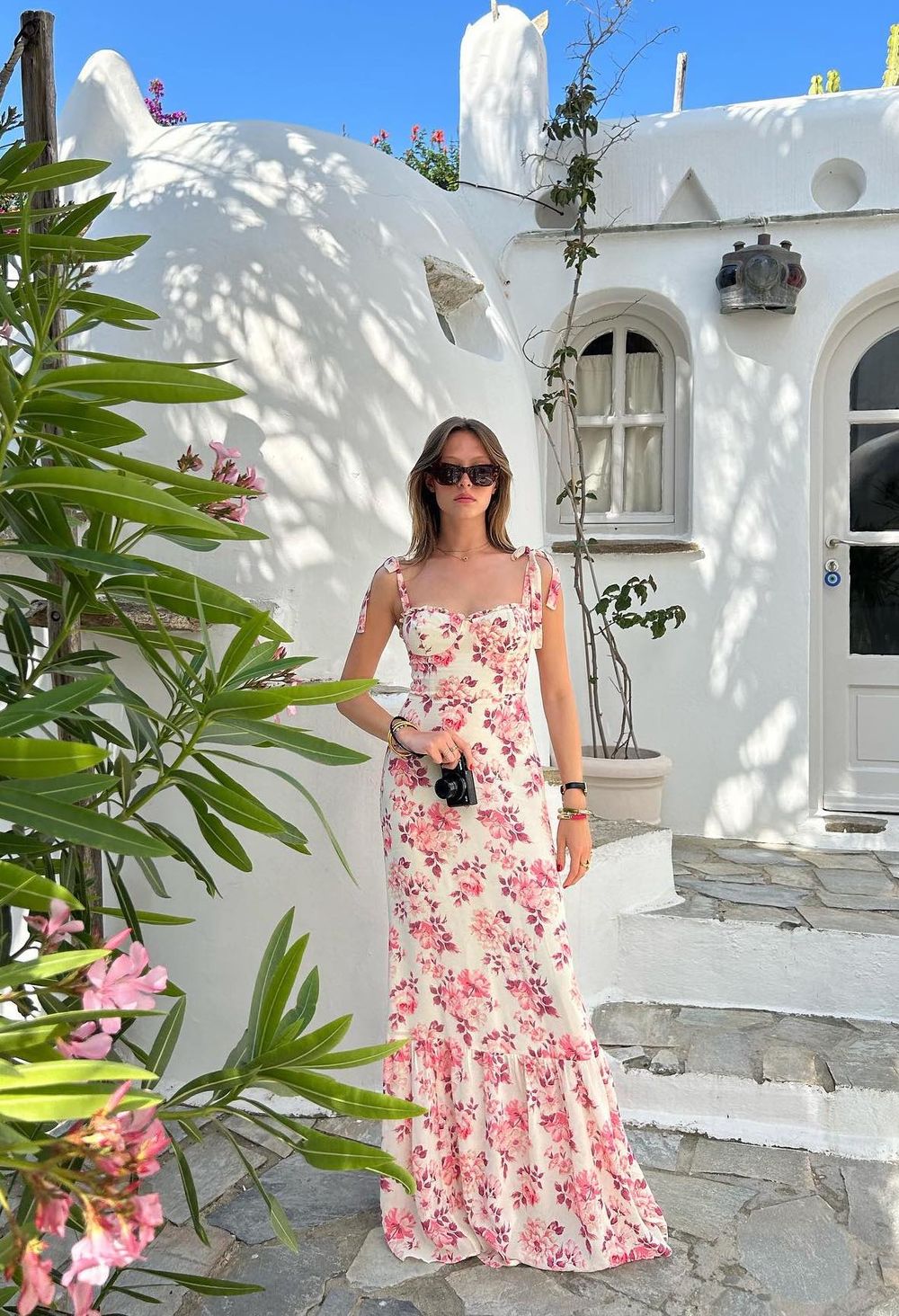 Next up, photographer Adeline Mai decided to wear this chic pink suit set to her friend's wedding in Paris, France.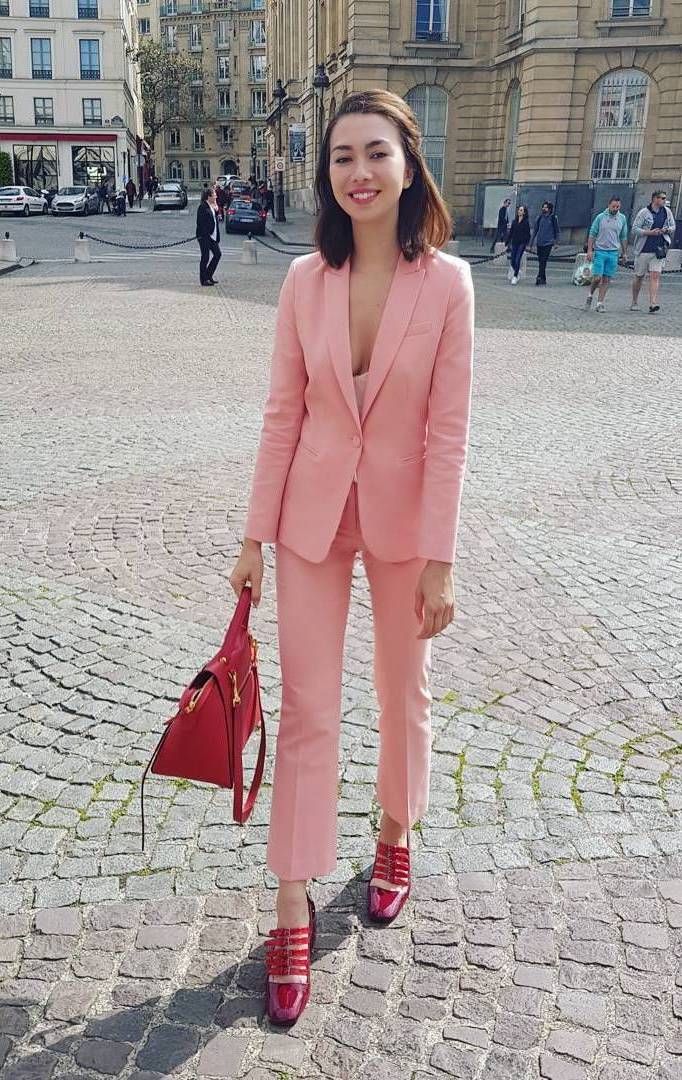 French influencer Leia Sfez kept it chic at her sister's wedding with a white top and brown midi skirt.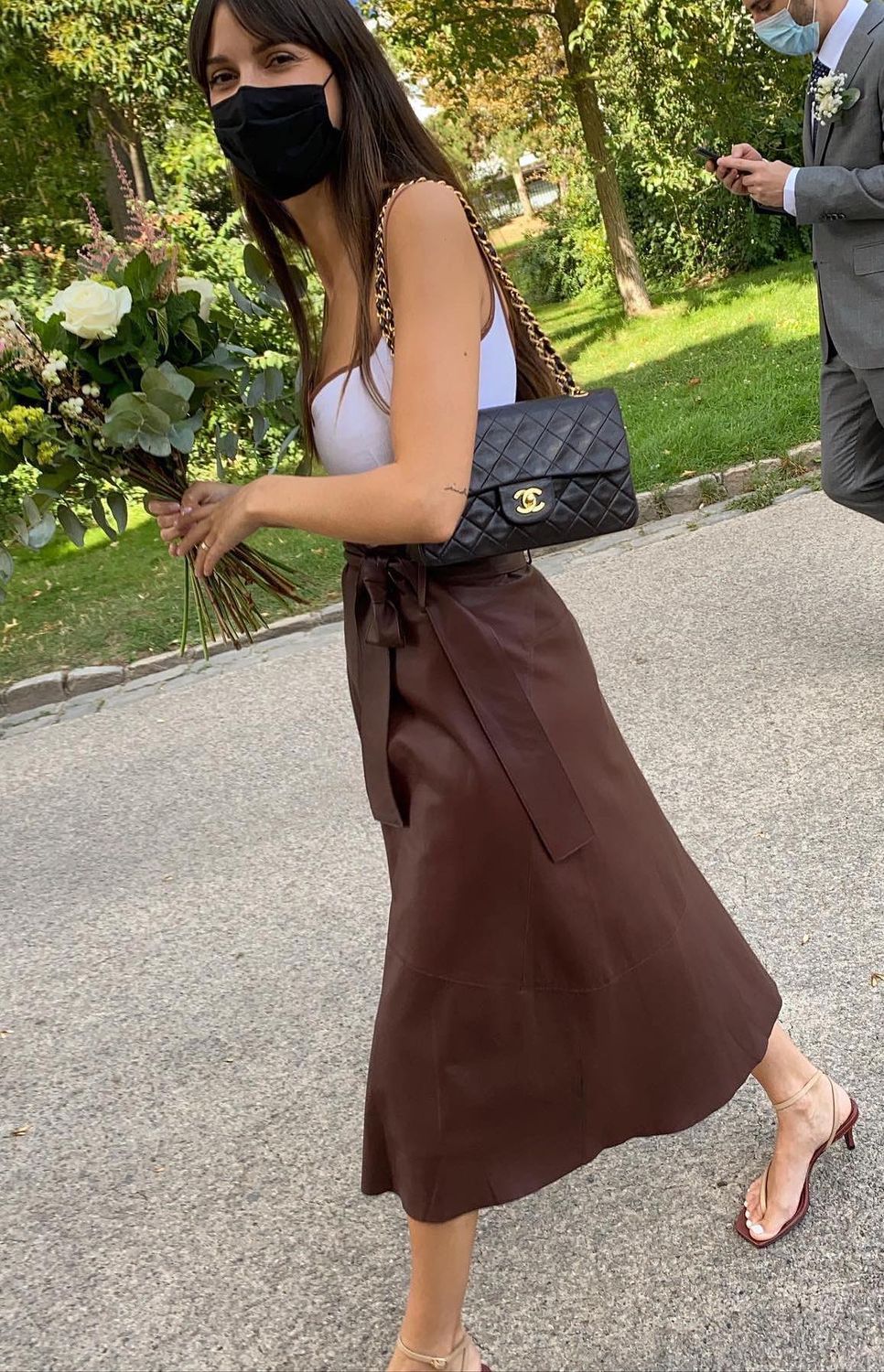 Which one of these French girl wedding guest outfit ideas do you love the most?