The five-piece French wardrobe system is a game-changer when it comes to creating your own French capsule wardrobe. If you've ever felt frustrated with your wardrobe or spending habits, then the five-piece French wardrobe philosophy could be perfect for you. It has the potential to save your sanity and your fashion budget.
What is the Five-Piece French Wardrobe?
The concept behind the five-piece French wardrobe is pretty simple. First, you build up your collection of basics. Things like solid-colored tops and well-fitting jeans. Basics are items that can easily be paired with many different items in your closet.
During the process of organizing your basics, you may want to throw away any ill-fitting or out of style pieces in your closet that you've been holding on to.
Once you've got a solid set of basics in your wardrobe, you can select 5 items each season to add to your closet. Now, this could be either twice a year or 4 times per year depending on how you could your seasons!
The five-piece French wardrobe was derived from an observation that French women don't follow trends the way that American women do. They keep a closet full of reliable basics which fit them well, and only occasionally add statement pieces a few times per season to their wardrobe. Thus, the five-piece French wardrobe philosophy came to be!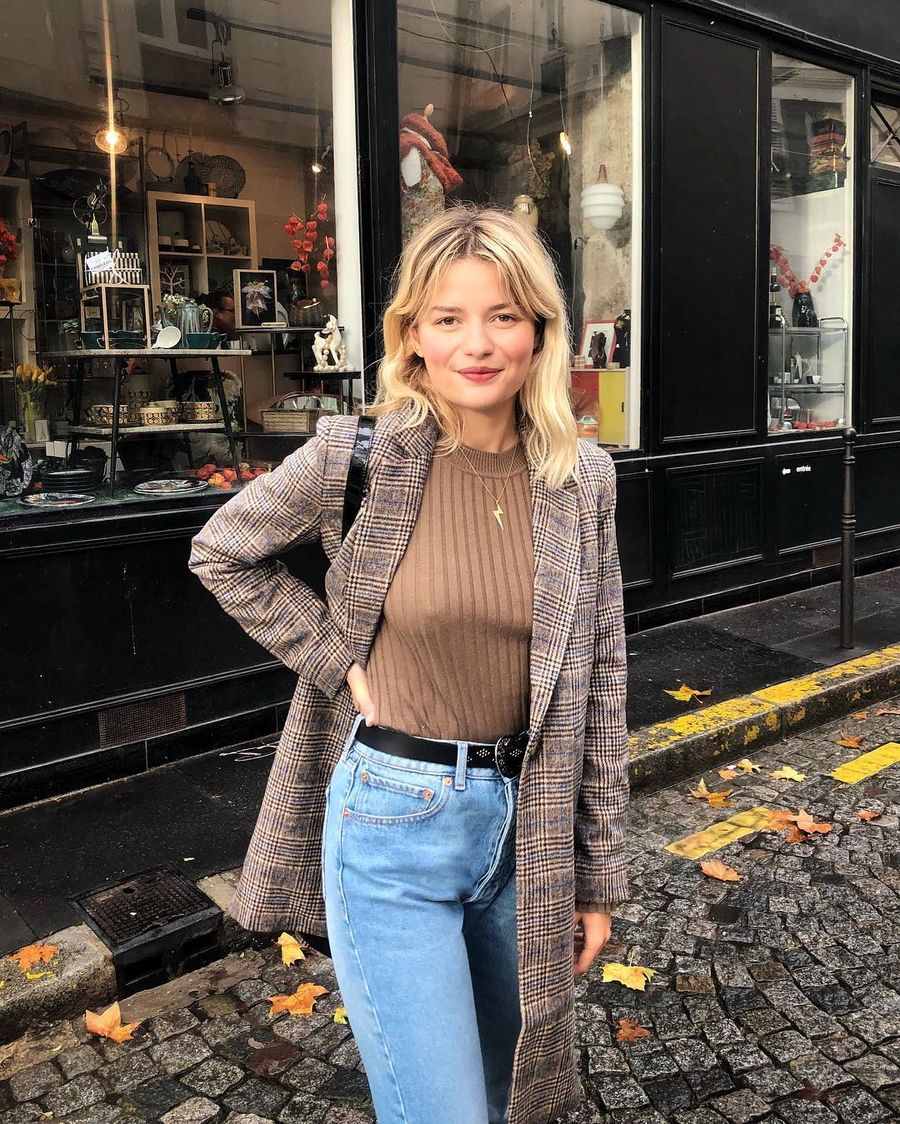 Benefits of the Five-Piece French Wardrobe
The benefit to adopting the five-piece French wardrobe is ensuring you keep a well-curated closet full of clothes you actually want to wear. All too often we buy things on impulse without really thinking about how they fit into our existing wardrobe.
The five-piece French wardrobe system reduces waste and keeps you from spending money on things you don't need.
Don't buy things on impulse, and think about your long-term needs for that season before buying a new item. I don't think the number five is important so much as the reflection and conscious decision making that happens when we take a long-term view of our wardrobes, instead of a short-term one.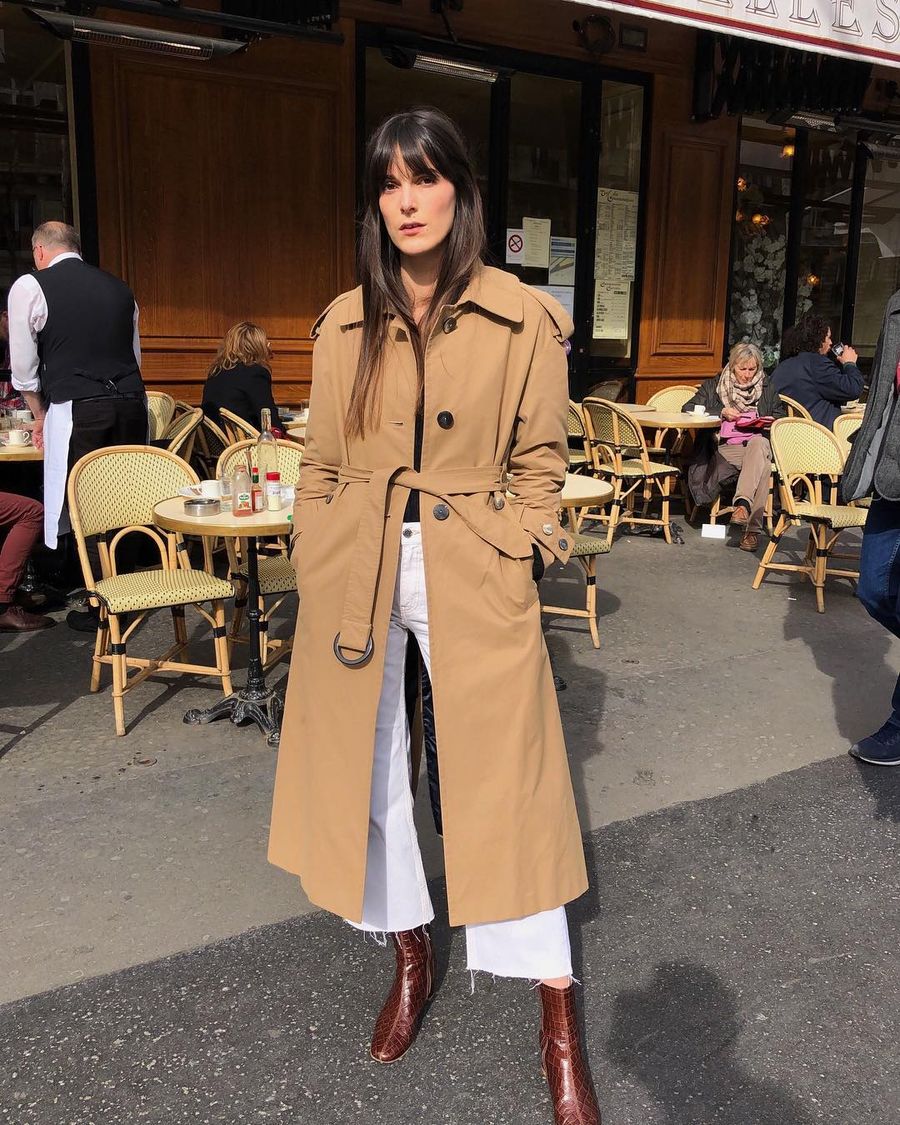 Getting Started with the Five-Piece French Wardrobe
If you'd like to get started with the five-piece French wardrobe system, then the first step is to remove all unnecessary items from your wardrobe. Keep only what fits and flatters you. From there, start purchasing any wardrobe basics that you are missing.
Basics
Here is a general idea of the basics you should have:
Tops: cotton t-shirts, button-up oxford shirts, silk button-up shirts
Pants: high-waisted tailored pants, well-fitting straight-leg jeans
Skirts: black formal skirt, white linen skirt, suede mini skirts
Shorts: jean shorts, linen shorts
Sweaters: cashmere sweaters, oversized wool sweaters, cardigans
Jackets: a trench coat, a plaid blazer, a formal black blazer
Coats: a beige wool wrap coat, a navy winter coat
Shoes: brown leather sandals, espadrilles, 2-3 pairs of flats, brown suede boots, black leather heels
From there, start to think about what you've been dying to add to your wardrobe. The good thing is you can spend a bit more on your five pieces each season since, presumably they should be high quality and last longer.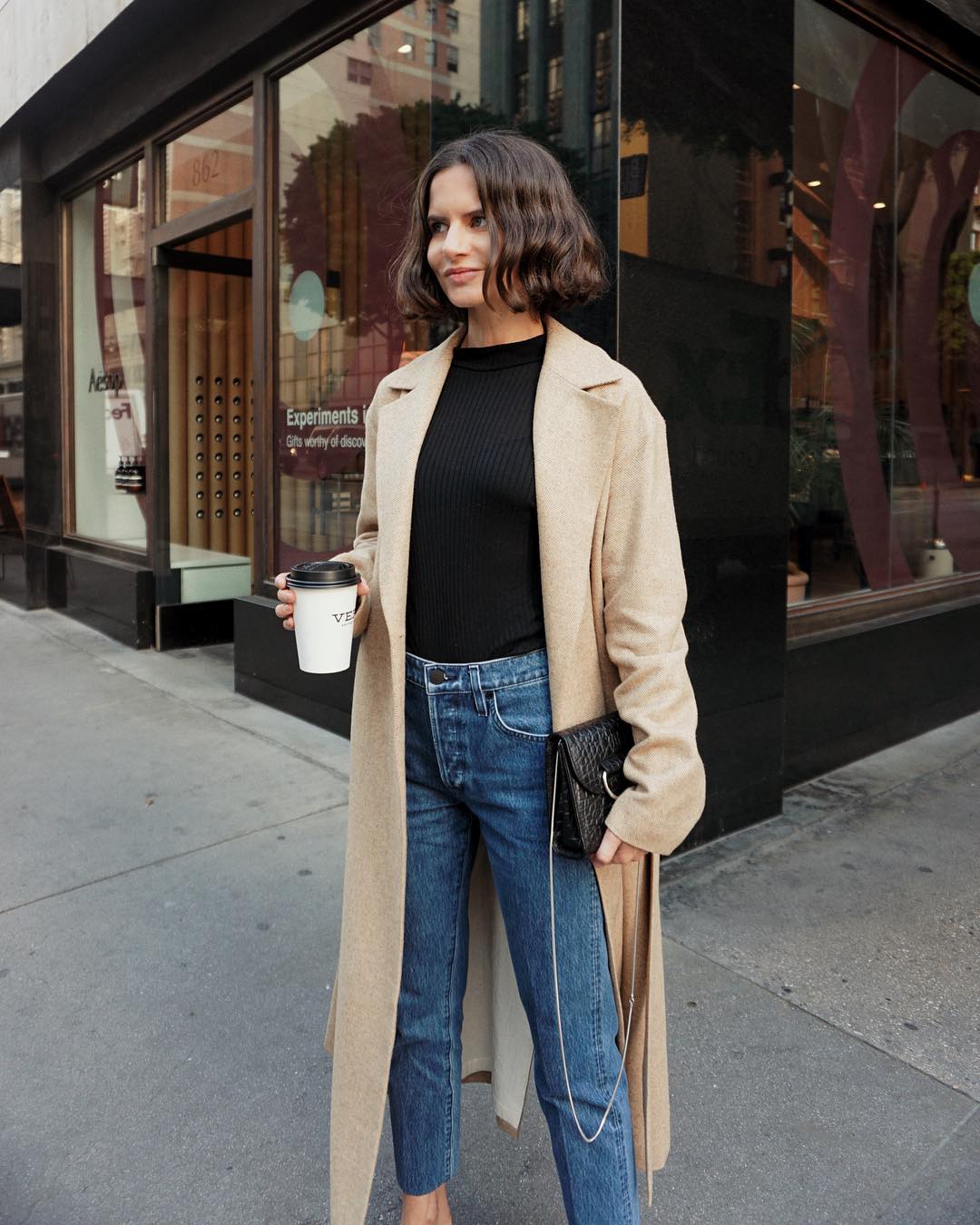 That's it! What are your thoughts on the five-piece French wardrobe?