What kind of outerwear do French girls wear in fall and winter? That's what I'll be covering today when I share the best French girl outerwear pieces for your clothing collection.
Every French girl has a robust wardrobe for the changing seasons and staying warm must take priority over looking cool and chic. That being said, French girls manage to do both and these coats and jackets help them do it! With a combination of classic pieces and practical items that create a well-rounded wardrobe, it's easy for French women to keep warm and look stylish at the same time.
If you are looking to stock your closet with new outerwear, look no further than this list of the French girl outerwear essentials you need.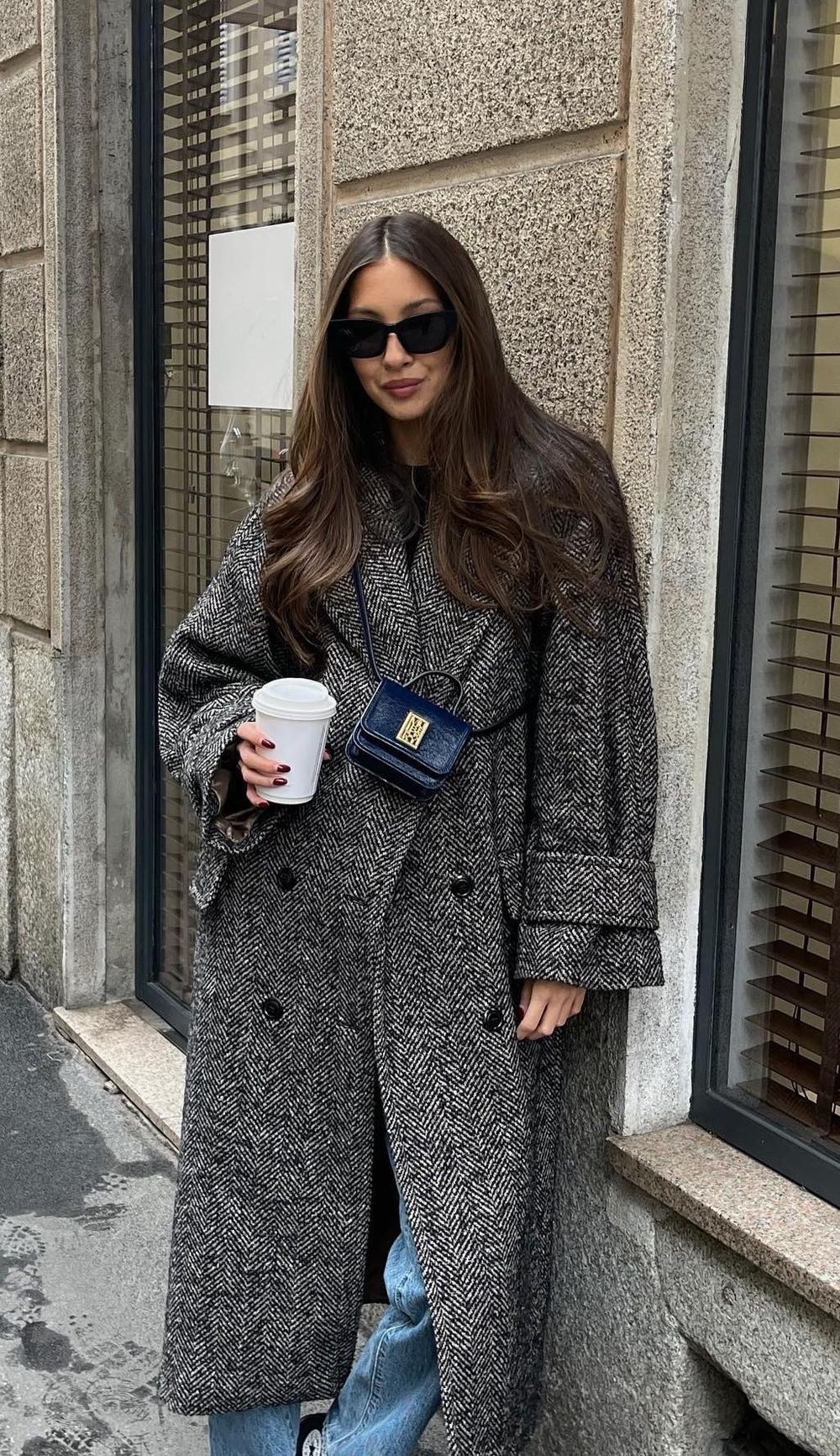 French Outerwear Must-Haves
Winter in France is beautiful, and if you are heading to the French Alps for a ski vacation or you want to explore Paris during the fall or spring season, then you'll need some good outerwear to do so. There's no reason to suffer through the cold to keep your style game going when the French can show you how to look fabulous while staying warm. Check out these French outerwear must-haves that will keep you stylish and cozy through the seasons!
Trench Coat
Trench coats are one of the essential pieces in any French wardrobe. They're perfect for a light layer in a summer rainstorm, or they can keep you warm on a chilly spring evening. Whether you're dressing up for a picnic or heading to your favorite coffee shop, trench coats will be your go-to piece when the weather is unpredictable.
These coats are not just functional—they're also super stylish. Trench coats are the perfect way to add a little sophistication to your outfit without being too formal. It's easy to dress them up with a hat and high heels or dress them down with sneakers and jeans. You can even layer them over dresses!
French girls love all kinds of trench coats, from pleated beige ones to belted navy trenches that cinch at the waist, but our favorite style has got to be the classic Burberry trench coat with its distinctive check pattern on the inside. It's made out of cotton-gabardine fabric, which is water-resistant and durable, so it'll last you years if you take care of it properly.
Classic Tweed Jacket
The tweed jacket is a staple of French winter outerwear, and it's not hard to see why. It's got everything you need to keep you warm, fashionable, and able to take on the elements with ease.
The classic tweed jacket was inspired by legendary French designer Coco Chanel and features a single-breasted front and a button-front closure. It ususally offers two large patch pockets and one large patch pocket inside.
Tweed should be made from 100% cotton. Ge ta tweed jacket that comes in classic colors like classic navy, charcoal grey, black, or burgundy. Tweed fabric is soft to the touch and wears very well over time; it'll last for years.
Tweed is very easy to style. It'll look great with any pair of dress pants or jeans. This jacket is perfect for any occasion. Whether you're heading out for a night on the town with friends or want something nice enough for work but casual enough that it won't get wrinkled when sitting at your desk all day long, this jacket will never disappoint! It's a must-have outerwear item that belongs in every French wardrobe!
White Linen Jacket
The white linen jacket is a staple for summer. It's one of the few items that can be worn to work, a family get-together, or even to dress up a casual weekend outfit. It's sophisticated, drapes well, and is comfortable in warmer temperatures. If you're looking for a way to update your wardrobe without spending too much money, this is it! You'll have an instant classic piece that will never go out of style. A white linen jacket can be worn with almost anything, making it one of the most versatile pieces in your closet.
White linen jackets are a great alternative to traditional blazers because they provide coverage without being too formal or stuffy. They're breathable, so you won't get overheated when wearing one during hot summer days! This makes them perfect for outdoor events like weddings or graduations, where there will likely be many people standing around outside all day long without air conditioning available. And if you're worried about getting dirty – don't fret! Linen jackets are easy to clean and maintain thanks to their durability.
Fancy Black Evening Jacket
This is the outerwear you need to add to your wardrobe this fall. A black velvet evening jacket will keep you warm and elevate any ensemble. It is perfect for nighttime wear, as it has a slightly shimmering sheen that looks great in photographs.
Pair this jacket with jeans and heels for an easy-going look, or wear it over your favorite cocktail dress to give it a cozy twist.
French Girl Blazer
The wool or plaid French girl style blazer is a must-have in your wardrobe for a crisp and classic look. Get one made of 100% wool and with a classic cut, it will look great with nearly any outfit. With this blazer, you can easily take your look from day to night.
Knock 'em dead at the office during the day and have everyone at the party complimenting your style at night. French girls love a classic plaid blazer.
Camel Winter Coat
The camel winter coat is a classic, but that doesn't mean it's boring. This timeless piece of outerwear is truly the perfect way to keep warm and look your best, whether you're headed out for a night on the town or taking a walk down the street to your nearest coffee shop. You could get a wrap coat or a button-up coat.
A beige or camel winter coat pairs well with everything from jeans to a pleated midi skirt, and it can be dressed up or dressed down depending on what you're wearing underneath. When you opt for this chic coat, you're not just keeping yourself warm—you're ensuring that you'll always have an elegant outfit that turns heads.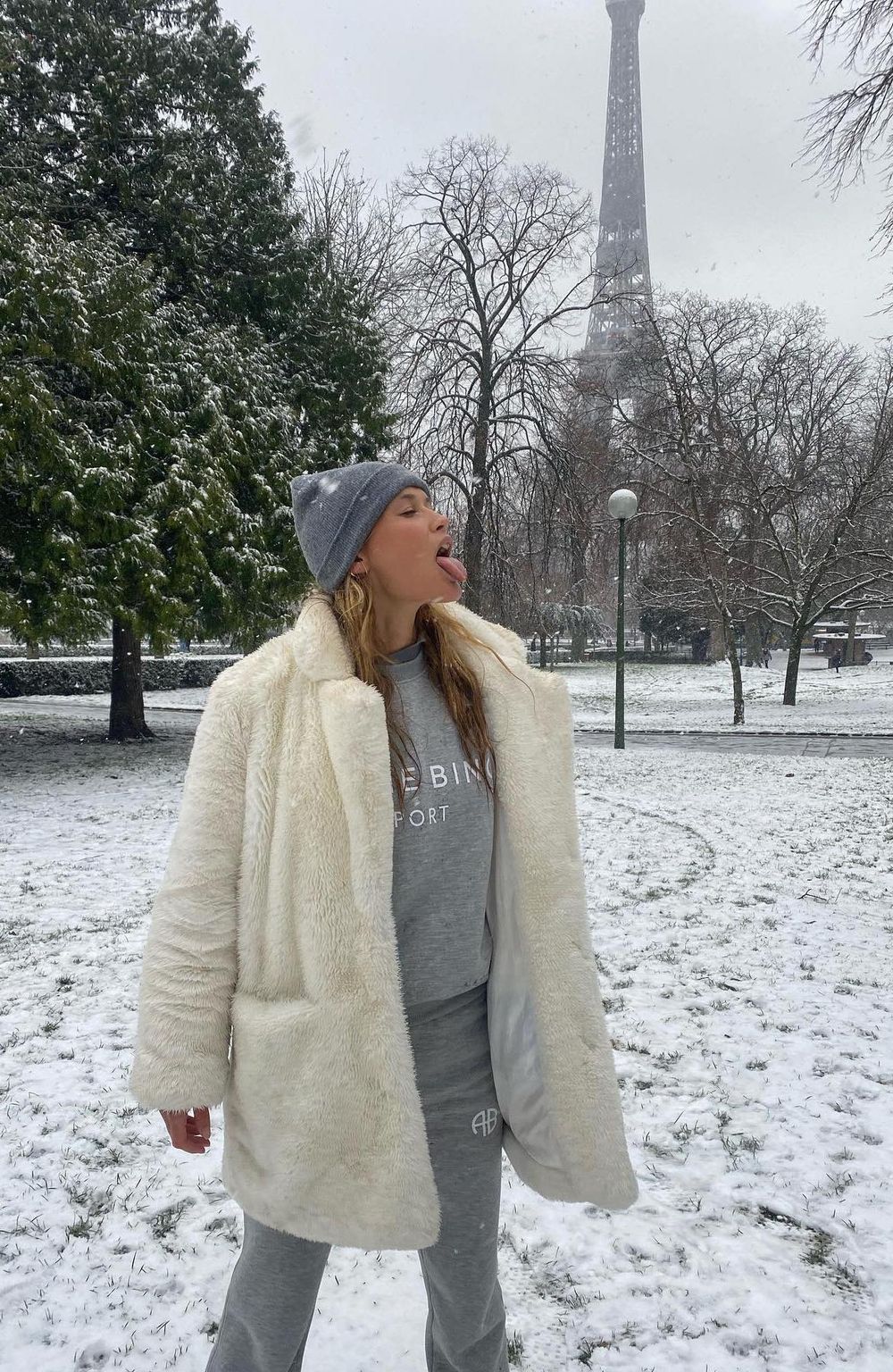 Puffer Coat
If you like skiing in the French Alps or taking a weekend break in Courchevel, then you definitely need a puffer coat. These coats are undeniably warm, but they also manage to be super stylish.
Whether it's a long puffer coat or one that hits right at your waist, there are so many options for this must-have outerwear item that you'll never want to leave your house without one again!
Long Black Wool Coat
A long black wool coat is a classic, and there's a reason it's been around for ages. This style outerwear looks good on everyone and can be easily dressed up or down. But it doesn't just look good, it also keeps you warm.
Choose one that hits below the knee and has a few buttons at the top, pair it with jeans and boots for an easy street look, or throw it over a dress if you want something more business-ready.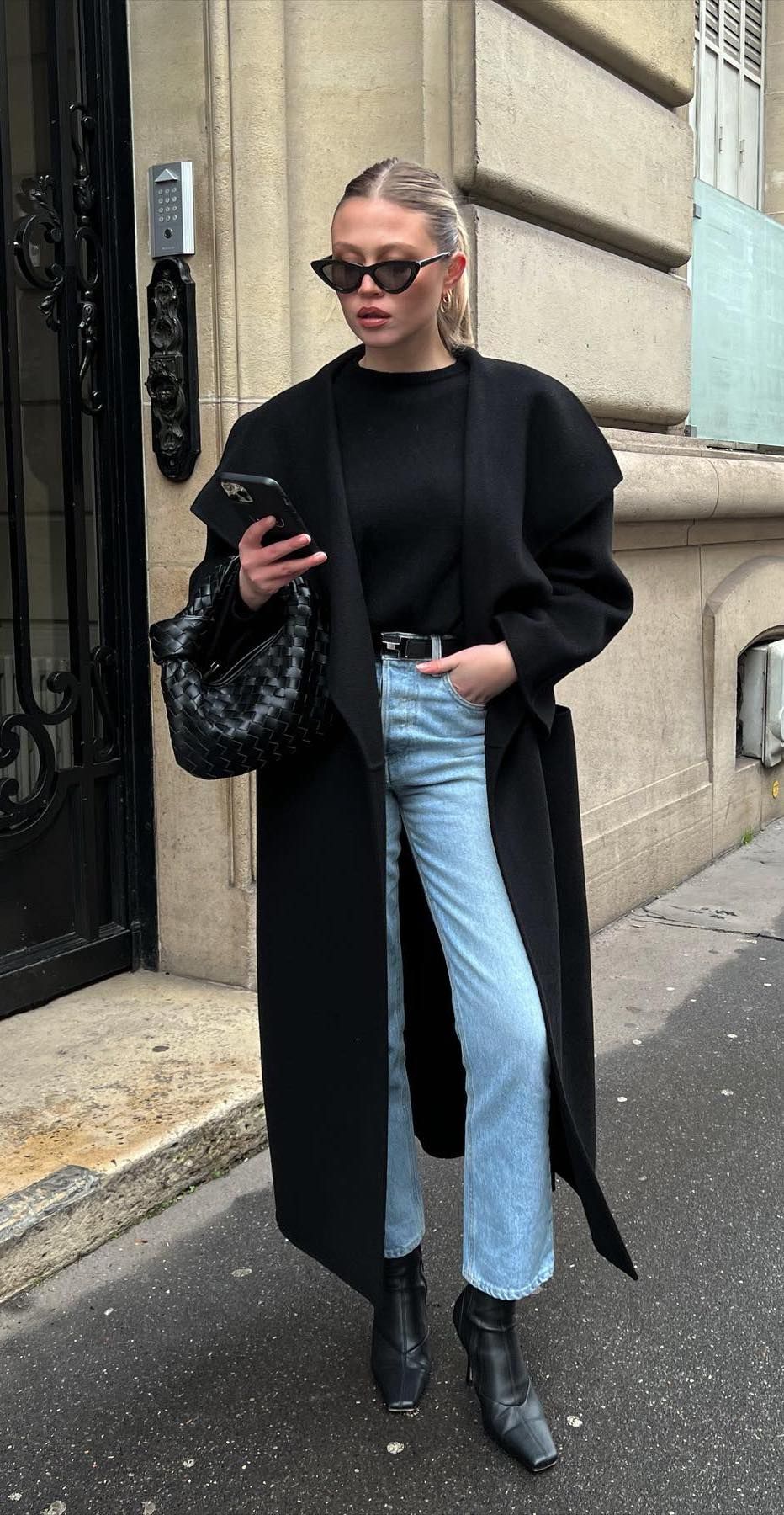 French Outerwear Brands
These French outerwear brands are the best ones to watch, with millions of dollars in sales each year. They're known for their luxury, high-fashion aesthetic, and high-performance materials. Here are the best outwear brands in France to consider.
Moncler
Moncler is a French luxury outerwear brand that has been around since 1952. It is most famous for its extremely high-end down jackets made of feather down, but it also offers many other types of outerwear and accessories. Moncler's products are sold in over 30 countries across the globe, and they have become very popular among celebrities and fashion-lovers alike.
The company's founder, René Ramillon, was born in France in 1925. He began his career as a tailoring apprentice in Paris at 16. In 1952, he founded Monestier de Clermont's clothing line, later shortened to "Moncler." The brand grew rapidly during the 1960s and 1970s; however, it struggled financially for much of the 1980s. In 2003, the company was purchased by Italian entrepreneur Remo Ruffini who has turned it into one of the most successful luxury brands today.
Aigle
Aigle is a company that focuses on outerwear, and they have been doing so since 1853. They are a family-run business, and they pride themselves on their attention to detail in every aspect of the manufacturing process. They also believe in making all of their products in France because they believe that the quality of French manufacturing is superior.
Aigle focuses on high-quality, durable materials for their products and uses them along with traditional craftsmanship to make long-lasting and comfortable jackets. Aigle jackets are seamless, meaning there are no seams at the shoulders or armholes, which makes for a more comfortable fit.
As far as Aigle's product lines go, there are two main groups: technical and casual clothing. Their technical clothing includes raincoats, sailing jackets, hiking jackets, ski jackets, and more—all designed with outdoor performance in mind. Their casual clothing includes coats made from wool or tweed and lightweight waterproof jackets. They also make parkas that can be worn both casually and outdoors.
---
If you're looking to upgrade your wardrobe and looking for the best French brands out there, the French girl outerwear essentials above should have you covered!