Wondering how to wear shearling coats? The winter season has officially begun and if puffer jackets are too sporty or a wool wrap coat is too minimalist for you, these French girl shearling coats are where you might find the perfect winter coat that fits all your winter wardrobe needs.
The shearling coat is a wardrobe staple for French girl winter style, and this warm coat is just as cool as it is practical. If you want some ideas for how to style a shearling coat and what kinds of shearling coat outfits you can create, read on! I'll share the best French girl shearling coat style inspiration from Instagram.
French Girl Shearling Coat Outfits
Shearling coats were once worn exclusively in the mountains during winter. Even Audrey Hepburn as spotted waring a shearling coat while living in Switerland.They are still a big part of après-ski style, but today they're worn in major European cities too, such as Geneva, Milan, and Paris. Here are some examples of how to wear this chic French girl winter coat.
Cozy Cocoon Coats
Shearling coats really wrap you up and keep you cozy inside their cocoon!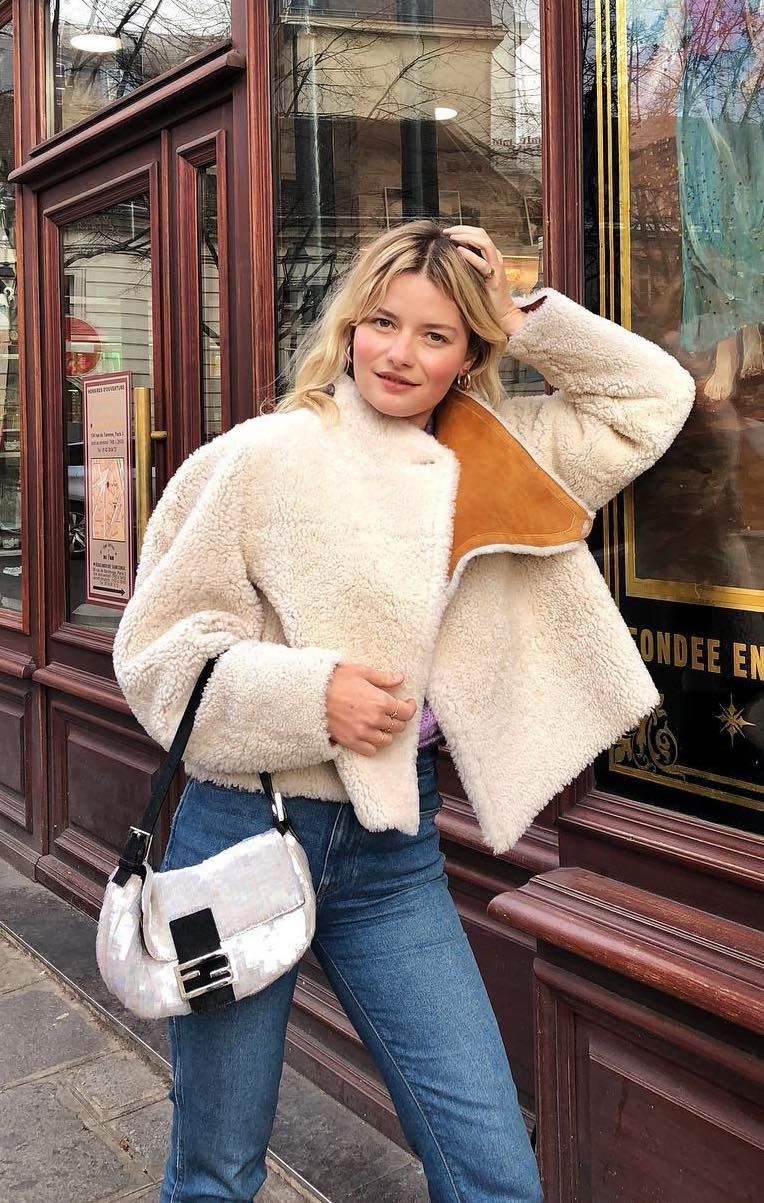 Faux Shearling Jackets
Faux fur around the edge of a shearling coat helps to prevent the cold air from getting into the sleeves and neck opening!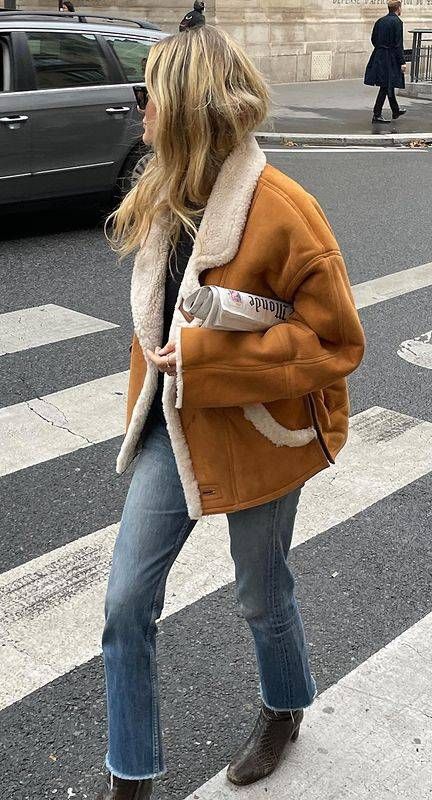 Shearling Shackets
The shearling shacket is very much in style in France. Jeanne paired hers with a beige wool sweater.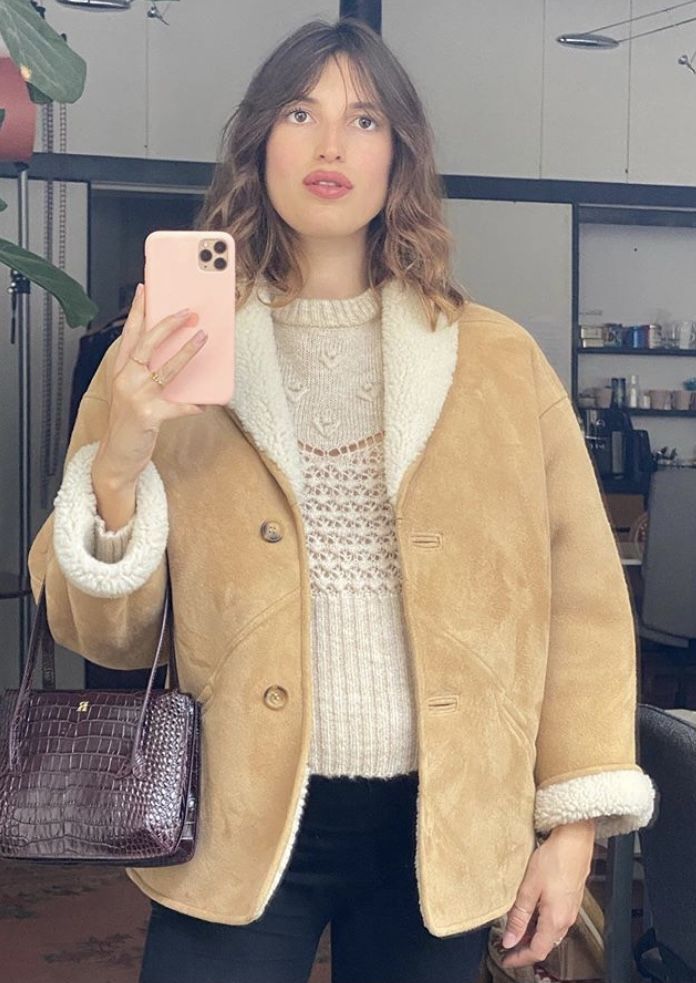 With Black Jeans
The shearling coat paired with a brown crewneck sweater and black jeans can give you a classic yet casual Parisian look.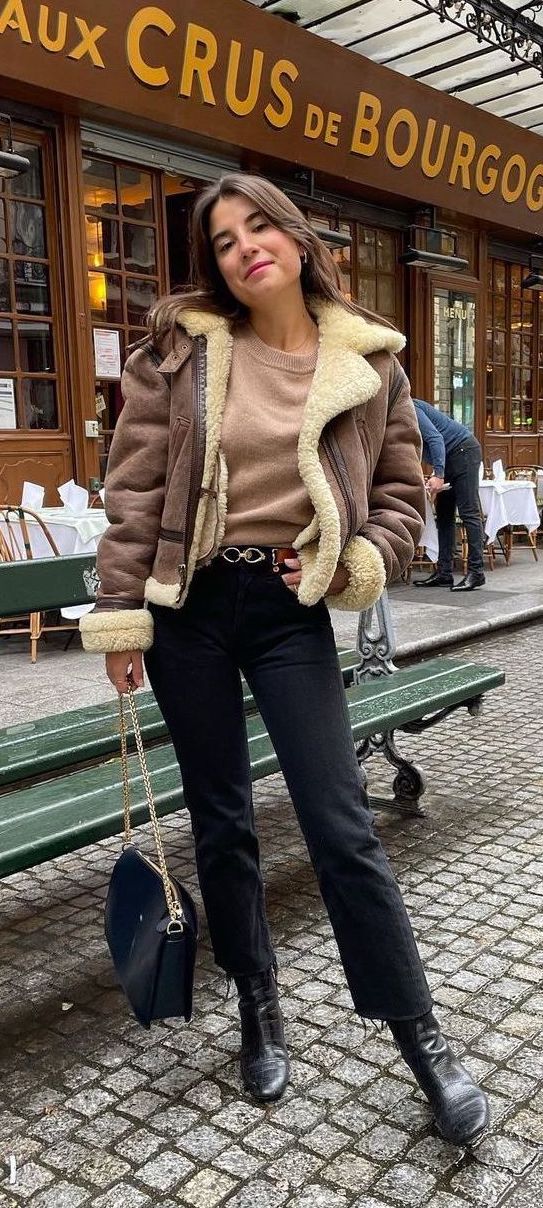 Shearling Handbags
Why not pair your shearling coat with a shearling handbag? Both are very much in style in France!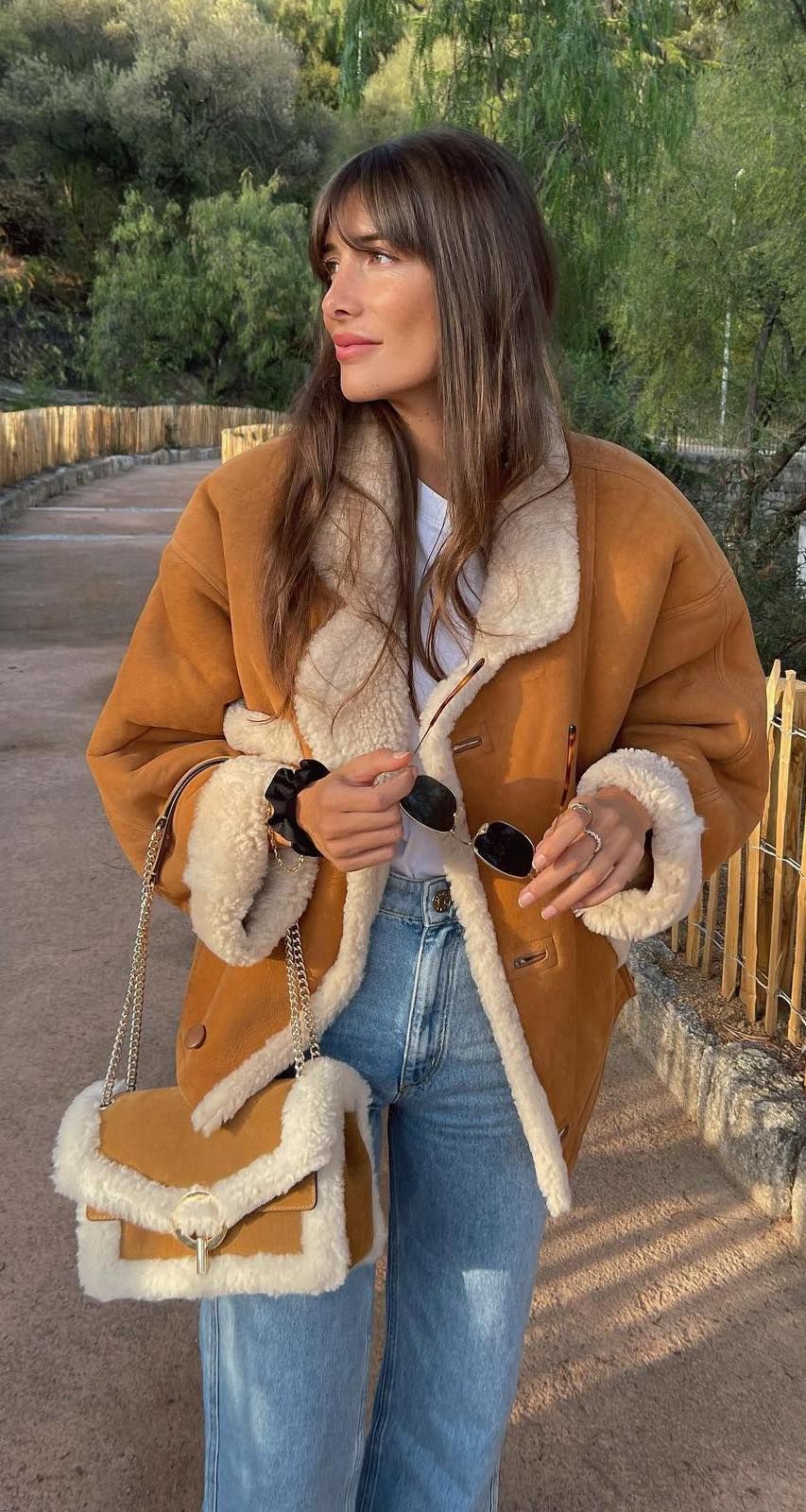 Blue Jeans
When in doubt, you can always pair your shearling jacket with a pair of French girl jeans!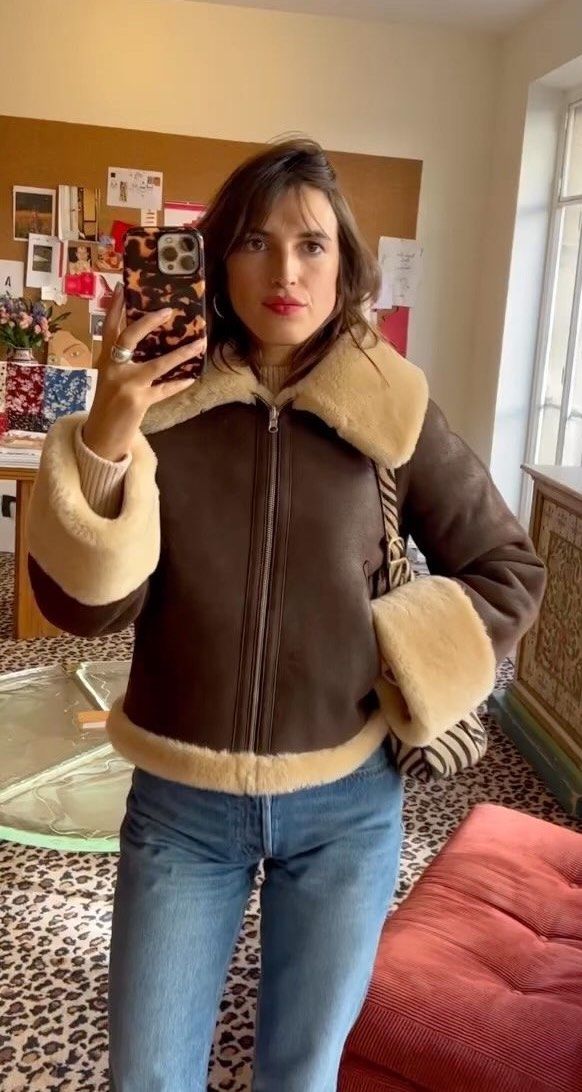 Cat-Eye Sunglasses
Black cat-eye sunglasses are the perfect choice to pair with this shearling coat with an oversized faux fur collar.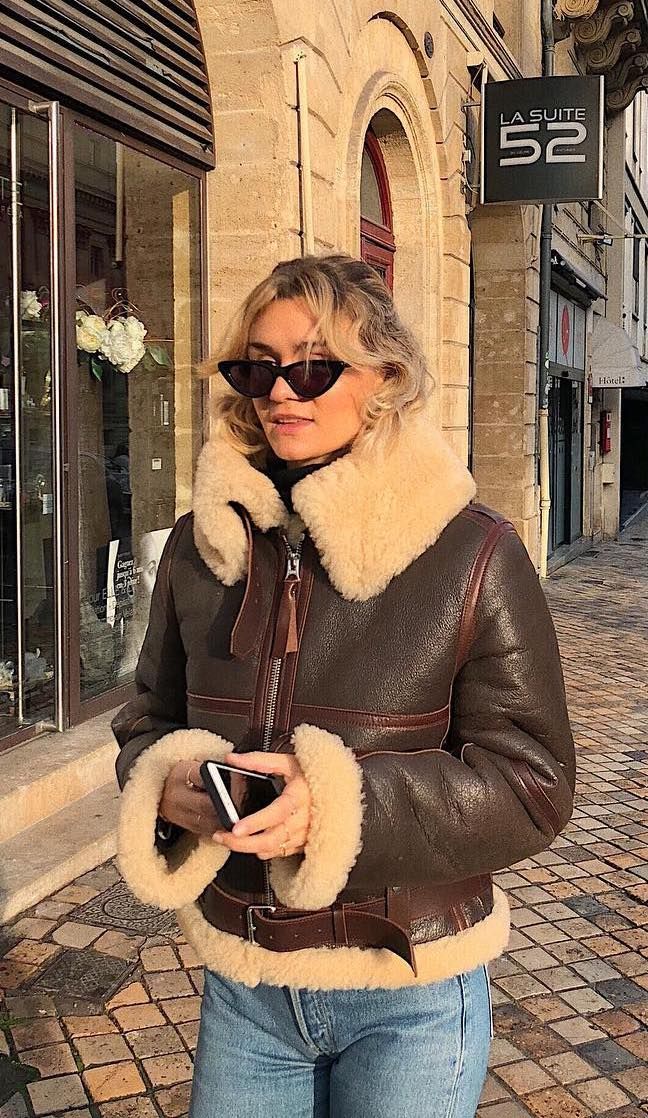 Beige Tones
Go with a beige-toned shearling coat that complements your natural skin color.
Cream Jeans
Pair your beige shearling coat with a pair of off-white or cream jeans for the perfect French girl city look.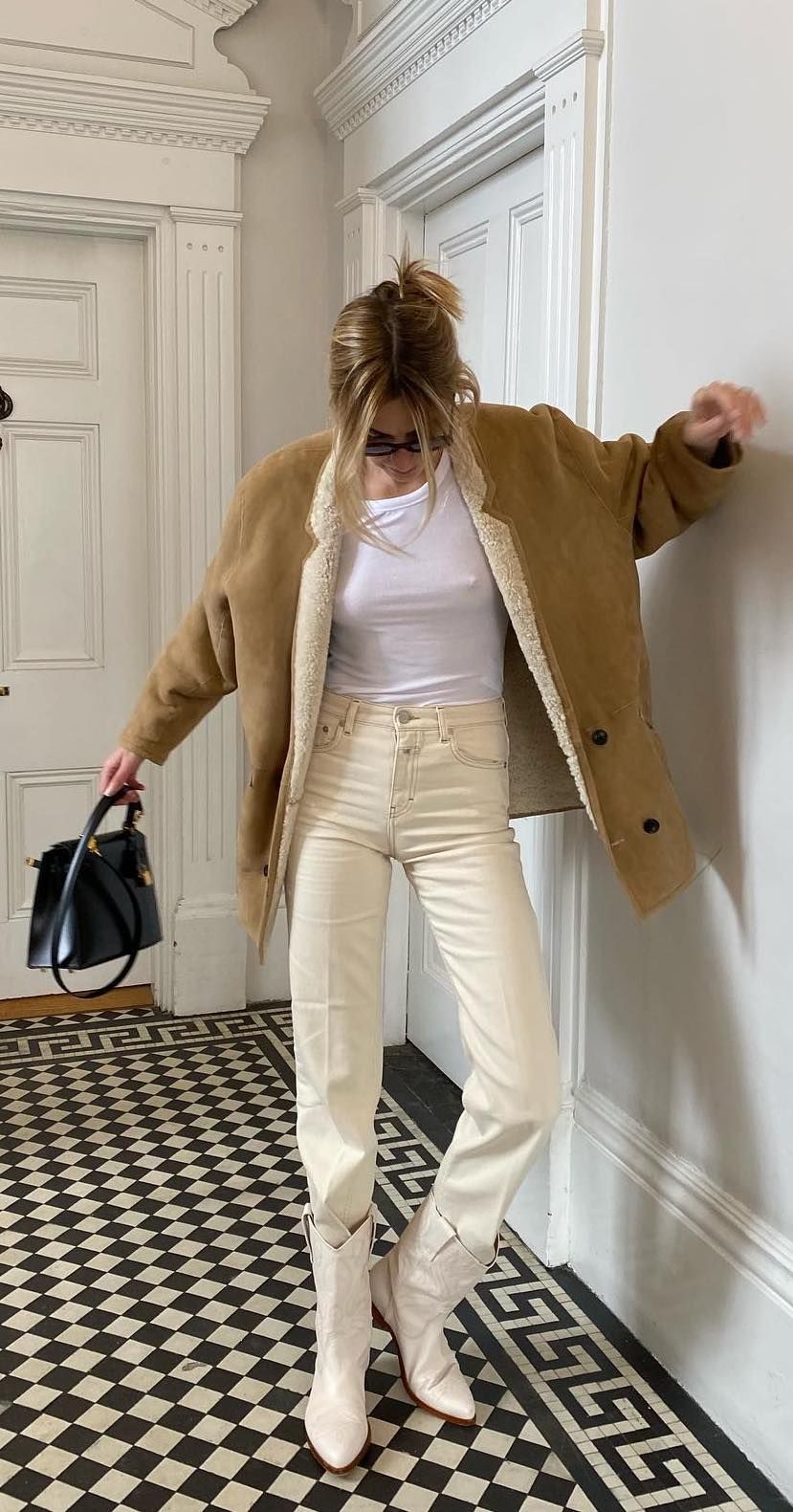 Casual Chic
All in all, the shearling coat, whether vintage or new, is the perfect way to get the French girl aesthetic in winter!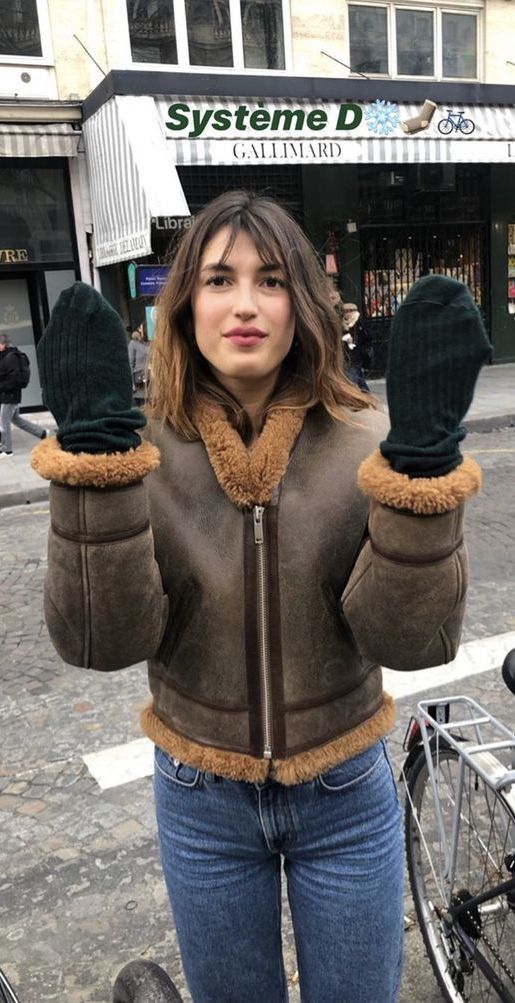 Et voila – now you know how to wear shearling coats like a French girl!
Are sheepskin coats fashionable in France?
French women love wearing sheepskin coats in Paris. They are very fashionable and you can wear them in the mountains or in the city to look like a chic French girl!
What temperature to wear Shearling
Shearling should only be worn in the coldest temperatures otherwise you may be hot wearing a shearling coat! They're the perfect outerwear for the middle of winter.