The French Alps are one of the most fabulous places French girls love to travel during winter. Ski resorts in Megève, Méribel, Courchevel, and Chamonix fill up with chic French families taking their winter vacation and hitting the slopes. If you want to get French girl après-ski style this year, these alpine outfit ideas will inspire you. Dressing for the mountains means staying warm and chic at the same time, which can be hard to do! Whether you're looking for slopeside fashion ideas or an outfit to wear to sip on fireside cocktails, this French girl après-ski style guide has got you covered!
French après-ski fashion is nothing without its dashing accessories. French après-ski is often called chic rather than fashion. French après-ski style is a frozen mix of the mountain lifestyle, sophistication, and fun. With the winter season approaching, it's time to brush up on your French girl après-ski fashion tips to achieve that chic wintry look. Let's talk about the must-have après-ski style clothing, outerwear, and accessories.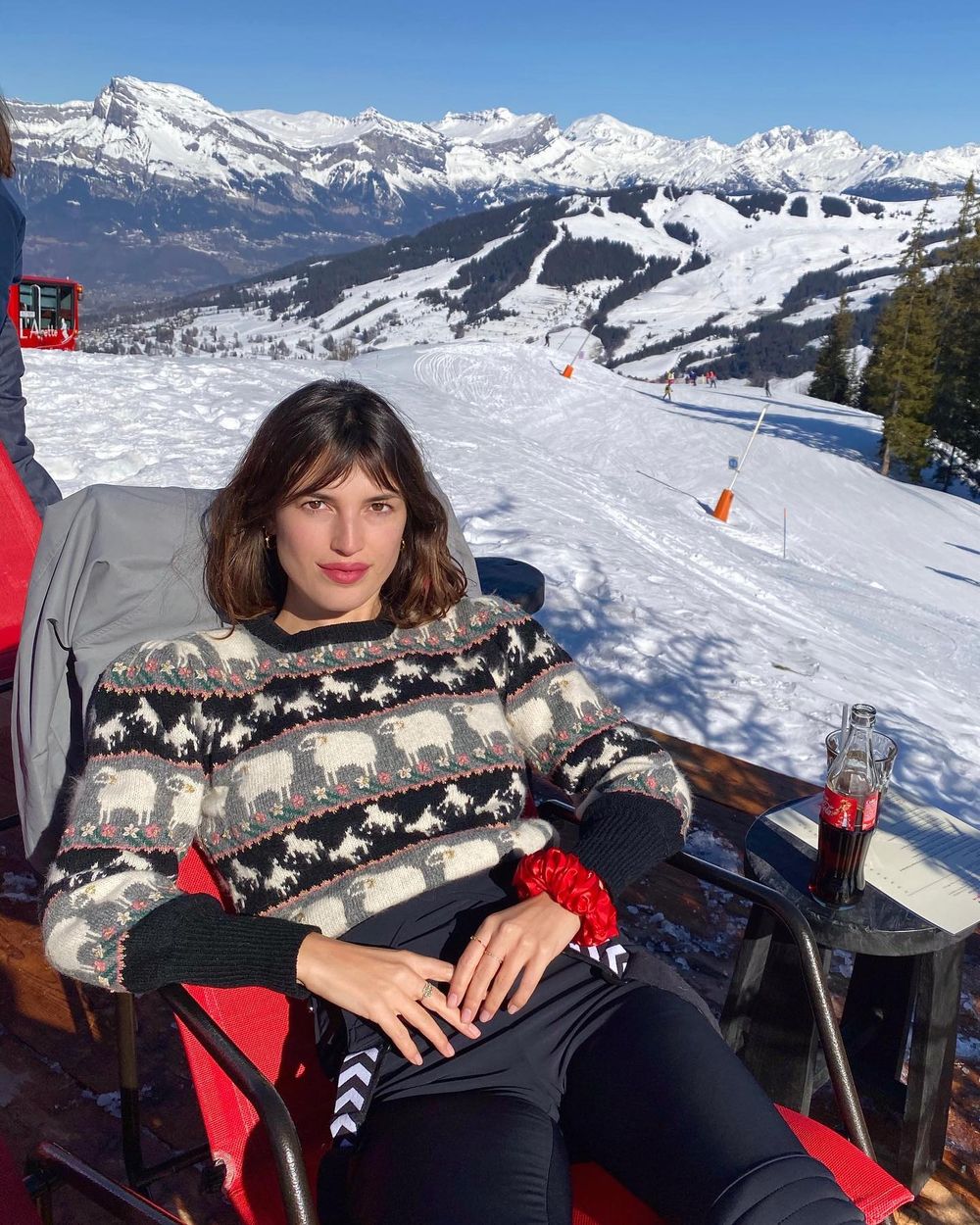 French Après Ski Clothing
Ski clothes are an integral part of any ski apparel and come in various styles. The most fundamental function of ski clothing is to keep you warm and dry during your slopes. They are specifically designed to protect you from the elements, so they must be waterproof and windproof. However, they also need to be breathable so that you don't overheat while skiing. While many ski clothes are required and available, each type has its unique features and functions. Here are some of the clothes you need.
Base Layer Sweaters
A base layer sweater is the first layer of clothing to wear when you're on the slopes. This type of sweater will keep you warm and dry as you ski, so you must wear one.
Made from fabrics like merino wool, this sweater is designed to wick away moisture from your skin and keep you dry. If you get too hot or wet, your clothes will start to feel heavy and uncomfortable. To avoid this problem, make sure that your base layer sweater fits snugly against your body and has a bit of stretch in it. You want it to move with you as much as possible without chafing or binding.
A good base layer sweater should also be made from materials that don't absorb water easily. If they absorb water, they will become heavy and uncomfortable when wet. You also don't want them to cause chafing or binding as well!
Winter Ski Sweaters
Ski sweaters are usually made of wool or cotton for warmth and style. They can be worn over the base layer sweater for extra warmth when spending time outside during the winter. Some ski sweaters are so warm that they can even be worn alone on a moderately chilly day, perfect for those last days at the mountain when it's not quite cold enough for all your layers.
Thick Turtlenecks
Thick turtlenecks are great to wear while skiing because they offer protection from the wind and keep you warm. They can be made from cotton, merino wool, or synthetic materials. These types of clothing are usually worn over another layer like an undershirt or base layer so that there is an extra layer of warmth between your skin and a ski jacket or sweater. You'll want to make sure that your turtleneck fits snugly against your neck without being too tight so it doesn't chafe when worn for long periods in cold weather conditions. This type of clothing is great for those who enjoy skiing and want to stay warm but not feel restricted by their clothing choices while on vacation.
Ski Pants
Ski pants are designed to protect your legs from snow, wind, and ice while skiing. They are typically made of nylon or polyester material that is waterproof and breathable. The pants should fit snugly around the waist with enough room for layers underneath them if necessary (i.e., long underwear). They should also have zippers at the ankle so that you can put on boots over them easily when needed!
Athletic Leggings
You can't go wrong with a pair of athletic leggings as they are very versatile. You can wear them while skiing or when you get back to your cabin and want to relax by the fire. Whatever your activity, these pants will keep you warm and dry. They are perfect for layering because they fit snugly against your body like a second skin, with no bunching up at the waist or ankles. If you live in an area where it rains often, athletic leggings are a good choice as they effectively repel rain and snow.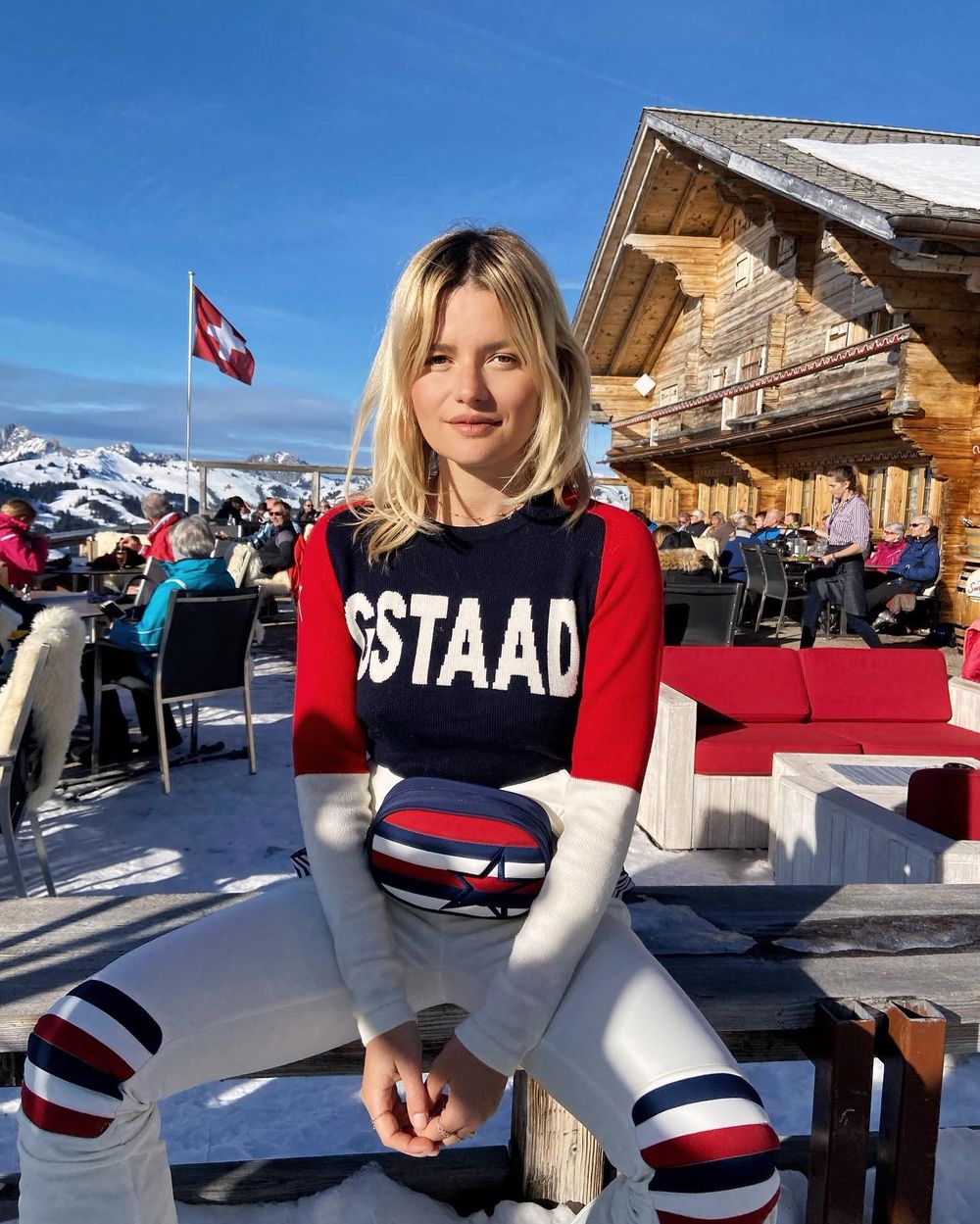 French Après Ski Outerwear
Après ski outerwear is the clothing you wear after a day on the slopes. It's designed to be worn in the bar or restaurant where you'll spend time relaxing and socializing with your friends after a long day of skiing. It's usually warm and waterproof, and it comes in various après-ski style. Here is some après ski outerwear you must pack along.
Ski Jackets
Ski jackets are a cold-weather essential that protects from the elements while helping you to stay warm and comfortable in freezing temperatures. French ski jackets are generally made from waterproof material, so they're great for rainy days or snowy conditions. Ski jackets from France might come with insulating fleece, detachable hoods, and adjustable cuffs for extra warmth and comfort. You can also find ski jackets with stylish details like pockets, belts, and zippers. French ski jackets are designed with versatility in mind so that you can wear them on and off the slopes!
Puffer Coat
A puffer jacket is a type of jacket that is filled with down feathers or synthetic fiber batting and sealed within an outer fabric shell. The jacket has thick padding, which makes it lightweight but warm at the same time, so it's perfect for those chilly days when you want something that won't weigh you down or keep you from moving freely about your day! This style comes in two main shapes: Longline (longer than hip length) or cropped (shorter than hip length). The longline puffer often has an oversized fit for added warmth, while the cropped version tends to hug close to the body, making it more body-fitting.
Faux Fur Jackets
Faux fur jackets are one of the latest trends to hit the market. They come in a variety of colors and lengths, and they are often decorated with different fabrics and designs. The main purpose of a faux fur jacket is to keep you warm, but some people wear them as fashion statements!
If you're looking for something less expensive than real fur, you might want to consider purchasing this type of jacket. They're also usually more comfortable than their real counterparts because they're not so heavy on your body when worn over clothing. In addition, these types of jackets come in many different styles, such as hoodies and vests, which make them perfect for layering or just wearing alone during colder weather!
Shearling Jacket
French girls, especially Jeanne Damas, love wearing a shearling jacket on the slopes. This is a leather coat that has been lined with sheepskin instead of wool. This means it will be much warmer than your typical leather jacket, perfect for the French Alps.
The most popular style is the bomber jacket with two pockets at the front and one on each side of the zipper; however, there are other styles such as parkas where you can find multiple zippered pockets around the body like traditional parka coats would have to keep your hands warm while still allowing access into any storage.
Camel Wool Coat
This double-breasted wool coat from the Après Ski line will keep you warm during the long, cold winter. It is fully lined and has a removable belt so you can adjust the fit. It features a detachable fur collar and two outer pockets to keep your hands warm while out in the city. Wear it with matching trousers for a complete look or pair it with jeans and trainers for a casual look.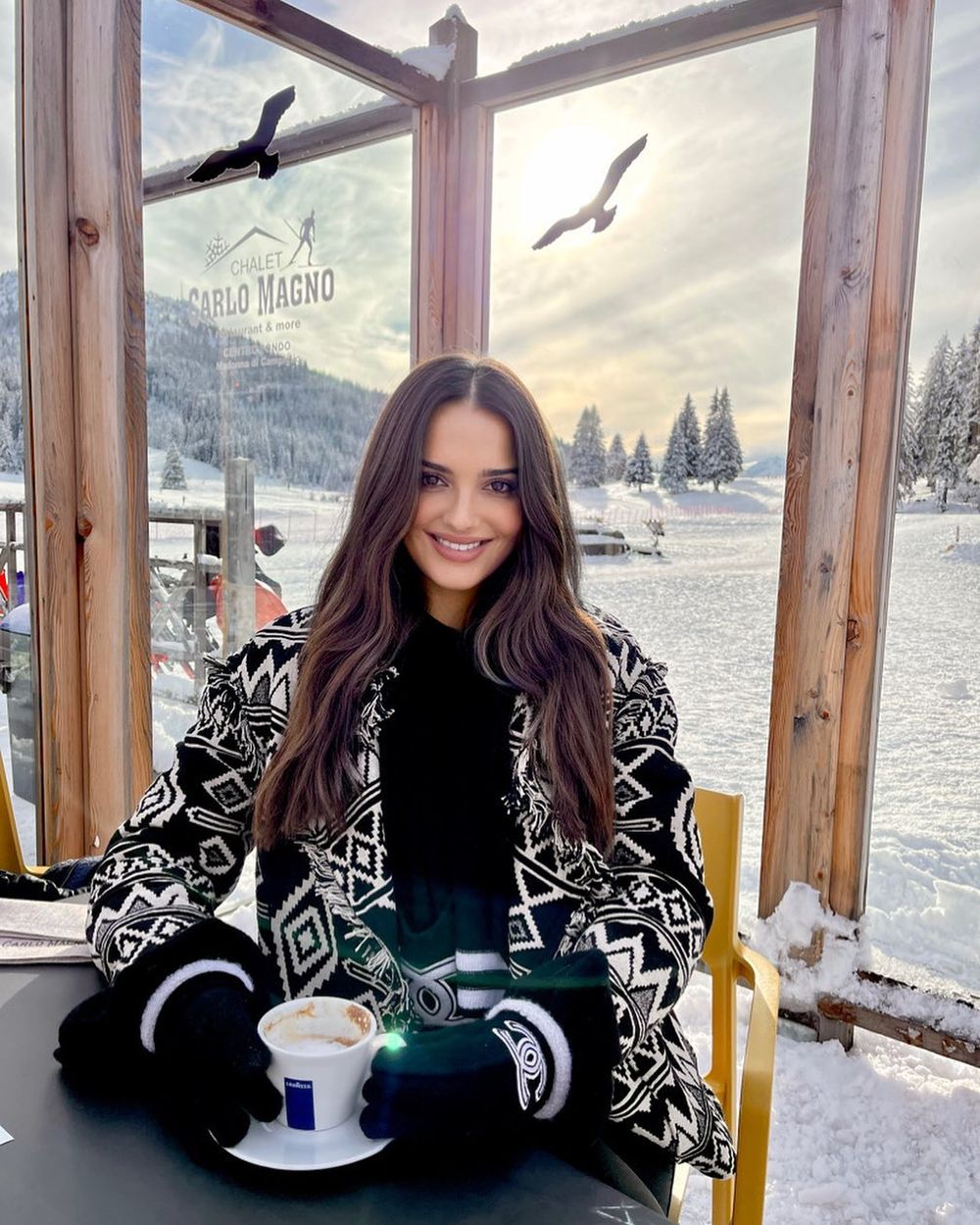 French Après Ski Accessories
When it comes to winter sports, there's one thing you probably know: it's cold. And that means, as soon as you get off the slopes. We've got your back with some of the must-have après ski accessories.
Mittens
Mitten gloves for skiing are typically waterproof material such as GoreTex. They have a thick insulated liner that can be removed when wet so you can quickly dry your hands. The most important feature of mittens is their ability to keep your fingers together, so they don't get cold easily! This makes them perfect for those chilly nights and early mornings when you're just trying to get some sleep before heading back down the mountain.
Leather Gloves
Leather ski gloves are designed for warmth and comfort. They're often lined with fleece or wool to help keep your hands warm while still letting them breathe. These types of gloves usually have a longer cuff length than other styles, which allows them to protect more surface area against the cold air blowing around outside during those long nights out on the slopes!
Winter Hats
You need a chic winter hat that covers the top of your head and ears made with padding for added warmth. They are popular in the wintertime, especially when skiing or snowboarding because it keeps your head warm while still allowing you to hear clearly around you because of how close-fitting they are!
Winter Scarf
French people adore scarves and wintertime après-ski is no exception! Be sure to own at least one chic wool or cashmere to scarf to keep your neck warm while in the mountains.
French Après Ski Shoes
If you love hitting the slopes, then you know how important it is to have the right gear. You probably already have a pair of ski boots that you love, but did you know that you can get a special pair of boots to wear after your time on the slopes? Après ski boots are specifically designed for comfort and warmth after a long day on the mountain.
Winter Snow Boots
Après ski boots are sometimes called winter snow boots because they are meant to be worn in cold, snowy conditions. The most common après ski boot was originally designed for snowboarding or skiing but modified with extra cushioning and warmth. These boots are usually ankle-high and come in bright colors and patterns.
Shearling Boots
French girl shearling boots are made with real sheepskin leather, which is soft and comfortable inside while still being waterproof, windproof, and breathable on the outside for all weather conditions. These boots also feature an anti-skid sole. They come in different colors and sizes to suit everyone's taste and style! The soles are made of rubber so they will not slip on ice or snow; however, these boots do require some maintenance after each use if you want them to last longer than one season.
French girl style isn't all about elegance and sophistication. It's also about having a good time and enjoying life, attributes embodied in the French après-ski style. French riders know how to have fun, and it shows in their playful sense of style!