The French are famous for their classic style, but they're also known for their unique accessories. When you think of a French woman, you're probably not thinking about her purse as much as her chic scarf. Accessories like scarves are an essential part of the Parisian stereotype; however, if you're trying to look more French, it doesn't stop with the clothes. I'm going to help you round out your wardrobe with an accurate French accessories list you'll need to get that French look.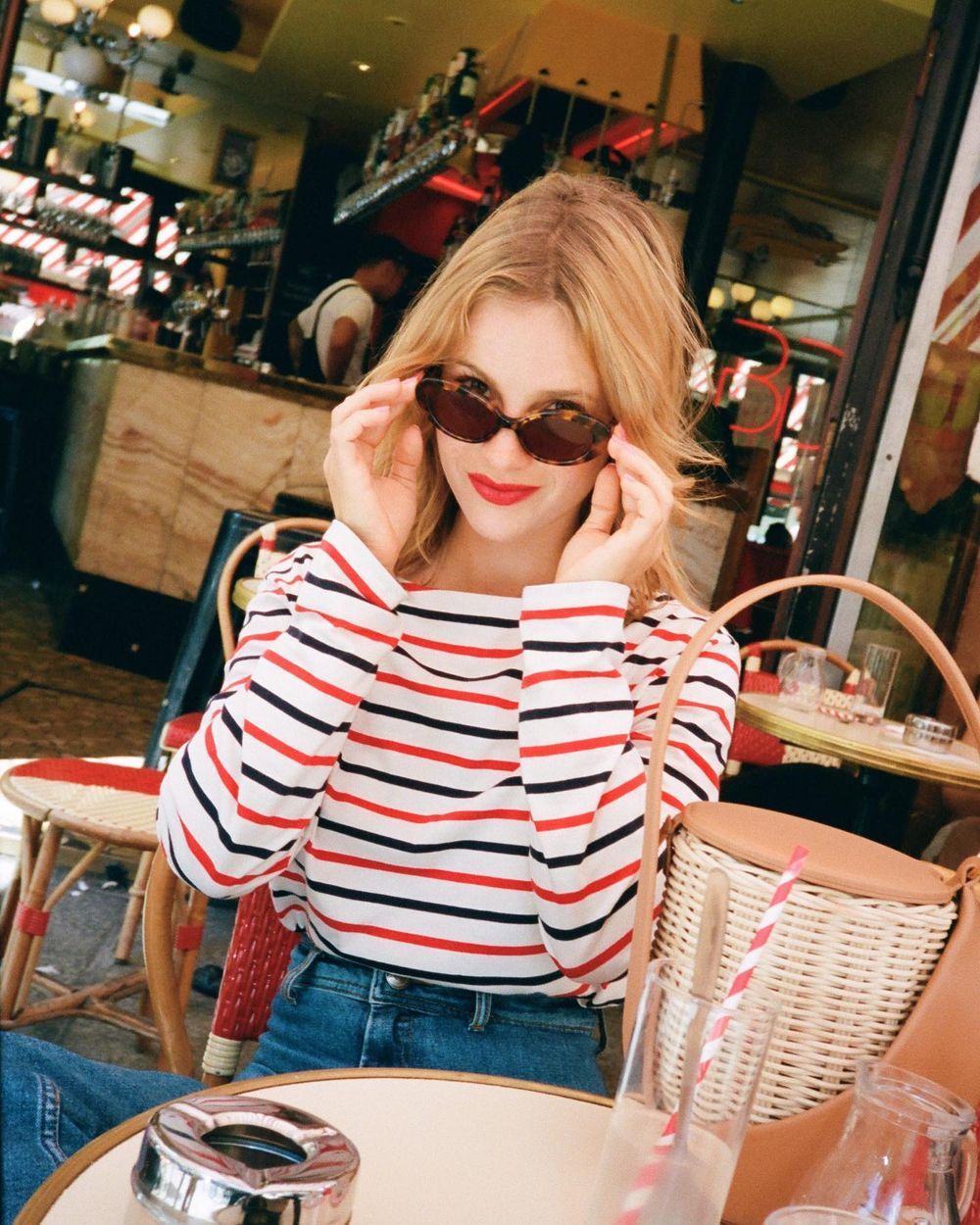 Jewelry
Delicate jewelry is an important part of the French aesthetic. Simple jewelry pieces can be worn with casual and formal attire, but it works especially well for dressing up an otherwise plain outfit. French girl jewelry can be made from many materials, including precious metals, gold, rose gold, or silver—the most important thing about delicate jewelry is that it should look small and dainty, nothing too flashy.
French women typically have one simple gold necklace, a gold pendant, a pair of small diamond earrings, gold hoop earrings, and a few gold rings.
Silk Scarves
French women know that a silk scarf is a beautiful accessory for any season! Men and women can wear them with various outfits, from casual to formal. A silk scarf can add Parisian sophistication to your outfit. French scarves often have a pattern on them, making them even more unique.
Hermès is one of the best French scarf-makers around. You will find many different colors and motifs available. You could choose a scarf with a simple pattern like stripes or dots, or one with more complex patterns such as flowers or animals.
Winter Scarves
A winter scarf is another must-have accessory! It is perfect for the coldest days of the year when your neck needs a little extra help staying warm. Parisians prefer wool and cashmere when it comes to their winter scarves.
Leather Tote Bags
Leather tote bags are very popular accessories for women in France. These big handbags are fashionable and functional, which means that you can carry a lot of stuff and look good while doing it! Parisians prefer large tote bags that can hold many things inside of them, but the exact sizes can vary. Colors also vary from traditional black and brown leather to brighter colors such as red or yellow, but most French women stick to neutrals.
Wicker Basket Bags
Wicker basket bags are a classic staple accessory for French women. These bags are often used on a casual or everyday basis. Sometimes they are carried by hand, and sometimes they have straps that wrap around the body or arm so that it is easier to carry around while doing other things with your hands. Wicker basket bags often come in neutral colors like white or black, but some have more colorful designs.
Longchamp Le Pliage Bag
The Longchamp Le Pliage is the perfect choice for any fashionista. This bag is an excellent accessory for both fashion and practicality. It's loved by both French women and Americans! It can be used as a tote bag or a work bag for when you go to work or school. The zip closure means your belongings won't fall out if it tips over. If you need to use it as an everyday bag, it has plenty of room for your phone, laptop, books, makeup, scarf, and wallet. The straps are durable enough to hold heavy items without breaking.
Straw Market Basket Tote Bag
A large straw tote bag with long handles is perfect for carrying groceries or other items around town. The basket is handwoven from reeds and finished with leather straps and accents for a rustic look that is still sturdy and fashionable. Sometimes, the market bag's interior is lined with cotton to keep your items protected. Get one from your local French farmer's market, or shop one on Etsy!
Leather Handbags
Leather handbags are a big part of French culture. The French have long been known for their fine fashion sense and ability to put together pieces that look elegant and sophisticated. Leather handbags are just one of those pieces that will be a staple in your wardrobe for years to come.
Leather Gloves
Leather gloves keep your hands warm in cold weather during the long Parisian fall and winter. They're also an accessory that many people enjoy wearing because they feel comfortable on the skin. Get a pair of black gloves for the evening and perhaps a pair of brown ones for the daytime.
Straw Hat
A straw hat is a summer accessory that can add immense charm to your look. This kind of French girl hat is often made of woven straw and can be excellent for protecting you from the sun. A straw hat may have a brim, or it may be a different shape entirely. Some straw hats are even made to resemble a cloche or beanie style rather than a traditional hat with a brim. You can find them in many colors, including beige, white, and light brown. Maison Michel is one of the most well-known hatmakers in France.
A Beret
A beret is a quintessential French hat that is round and flat that sits on top of your head. It is most often worn at an angle on one side of the head, with the brim covering one eye. Berets were originally used for military dress uniforms but are now worn as fashion accessories. Wool berets come in solid dark colors like navy blue or black and bright colors like red or yellow depending on what you want to wear them with! The word "beret" comes from the Latin word "birretum," which means "cap."
Leather Belts
Leather belts are an accessory staple for women in France. They are a simple, inexpensive way to add some understated style to any outfit. French women wear them with their jeans and dresses to highlight their waistlines.
Depending on personal preference, leather belts can be worn with a belt buckle or without. Belts could match the color of your shoes and your handbag if you're carrying one.
Chic Eyeglasses
Eyeglasses are another fashionable accessory. Your glasses should look good on you and fit your prescription correctly. Eyeglasses should be adjusted to rest comfortably on your nose without pressing too hard into your sinuses or causing discomfort. If they do not fit properly, they can cause pain and headaches! Glasses come in many shapes and sizes—you should talk to an eye doctor or optician so they can help you find the perfect pair for your lifestyle and face shape.
Tortoiseshell Sunglasses
One of the most iconic French accessories is the tortoiseshell sunglasses. Worn by leading ladies from Audrey Hepburn to Brigitte Bardot, this chic accessory has been an essential part of Parisian Style since the 1950s. Its golden-brown hue looks good on any skin tone, and its slightly oval shape is universally flattering for both square and round faces. The best way to wear it? With a silk scarf tied into a bow around your neck, a sleek ponytail, and a red lip—voilà!
Black Sunglasses
Another style that screams "French girl" is the black cat-eye sunglasses. These dramatic sunglasses are worn with everything from flirty dresses on the beach to tailored suits in the boardroom. Their distinct shape—with points curving up at each end—gives them a feminine appeal, while their dark color feels sophisticated and edgy. To wear, pair with a crisp white blouse, jeans, and loafers, or your favorite little black dress for ultimate Parisian flair!
---
The French style is one of the most sought-after and bestselling collections. French fashion and accessories are known worldwide for their unique style and flair. These are the basic French accessories that you need to know about right now.