The French fashion houses we know and love have become an integral part of French culture. Parisian fashion has a huge influence on the culture and social life of France, and consequently forming a significant component of its economy. Fashion design and production have been based in France for a number of centuries. During the 17th century, the French fashion industry exploded into an important exporting industry. In the 19th century, the transition was made into specialized fashion for modern fashion called haute couture. Then, ready-to-wear clothing, which began in the early 1960s, hit the scene by storm, shaking up the fashion industry forever.
No matter the era, one thing has remained: French fashion houses aren't going anywhere anytime soon. Whether it's tailor-made clothing for ultra-rich international clientele, or one size fits all clothing for the masses, these upscale French fashion brands dictate style for the world.
Paris Fashion Brands
The most famous and prestigious French fashion houses are all based out of Paris. Indeed, Paris has a rich history of being the epicenter of European fashion.
Fashion is ingrained in the culture and economy of France, and it comes as no surprise that the global fashion capital is in Paris, which most French fashion houses call home. An important part of the country's social life, fashion in France was bolstered in the 15th century at a time when Europe enjoyed continuous prosperity. With clothing becoming more extreme and extravagant during this era, a new social concern was born: being "out of date" in fashion.
With the country's emphasis on fashion, some of the world's most famous and prominent fashion houses come from France. In this article, we'll talk about 5 of the most luxurious and oldest French fashion houses that are still prominent today.
Major French Fashion Houses
These five major French fashion houses are some, if not, the biggest names in fashion today and yesterday. These brands have managed to remain relevant and on top of their game when it comes to high-end fashion, offering everything from clothing, footwear, perfume, and fashion accessories, to men's watches.
Here are 5 of the top French fashion houses:
Chanel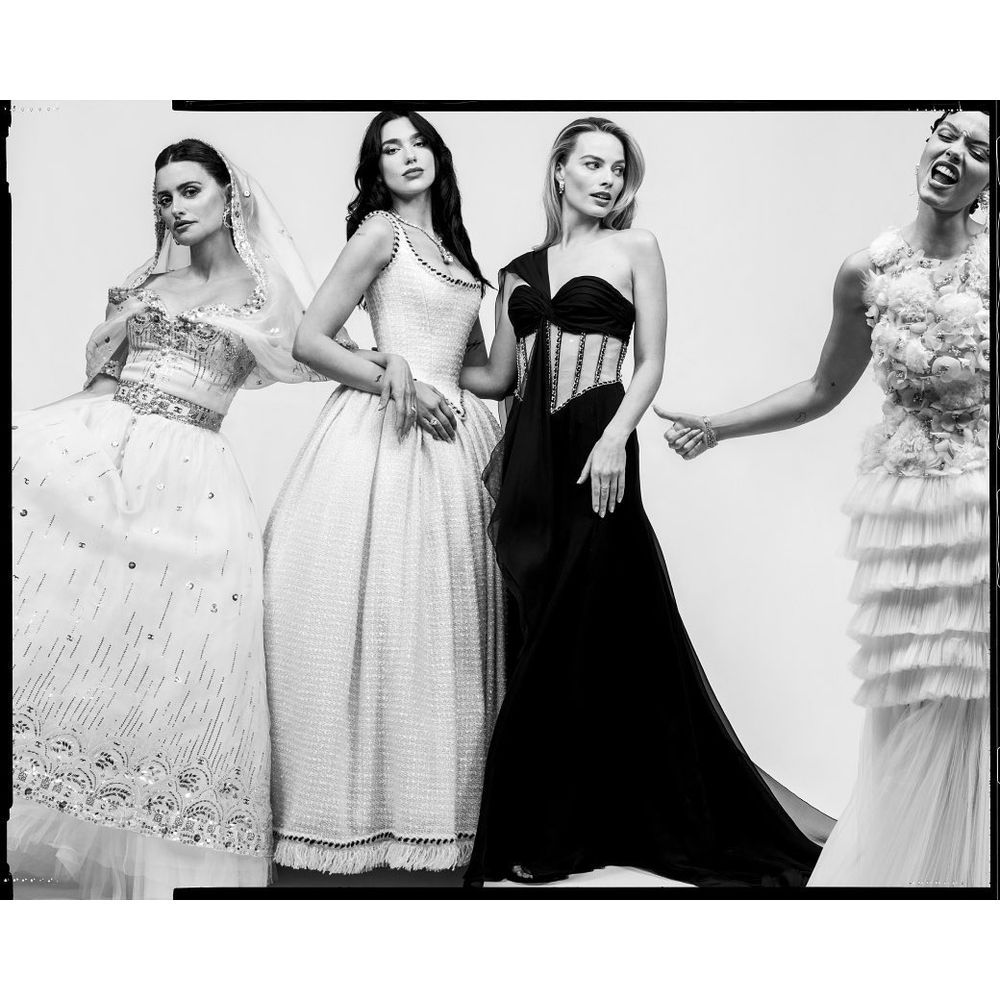 Chanel was founded in 1909 by Gabrielle Coco Chanel. Her story is one of the most famous rags-to-riches tales in fashion. Raised in an orphanage where she learned to sew, she eventually opened a millinery and hat shop in 1910 with the help of Etienne Balsan, a wealthy textile heir. Expanding into fashion, Chanel became known for her comfortable and easy clothing, made from simple fabrics, and often borrowing details from men's clothing.
Among the most iconic fashions that have come from Chanel include the little black dress, No.5 de Chanel perfume (famously the signature scent of Marilyn Monroe), and the collarless tweed jacket. Today, the fashion house is owned by Alain and Gerard Wertheimer, the grandsons of Chanel's initial business partner, and produces a wide range of products that include ready-to-wear, haute couture, perfume, footwear, bags, and fashion accessories.
Dior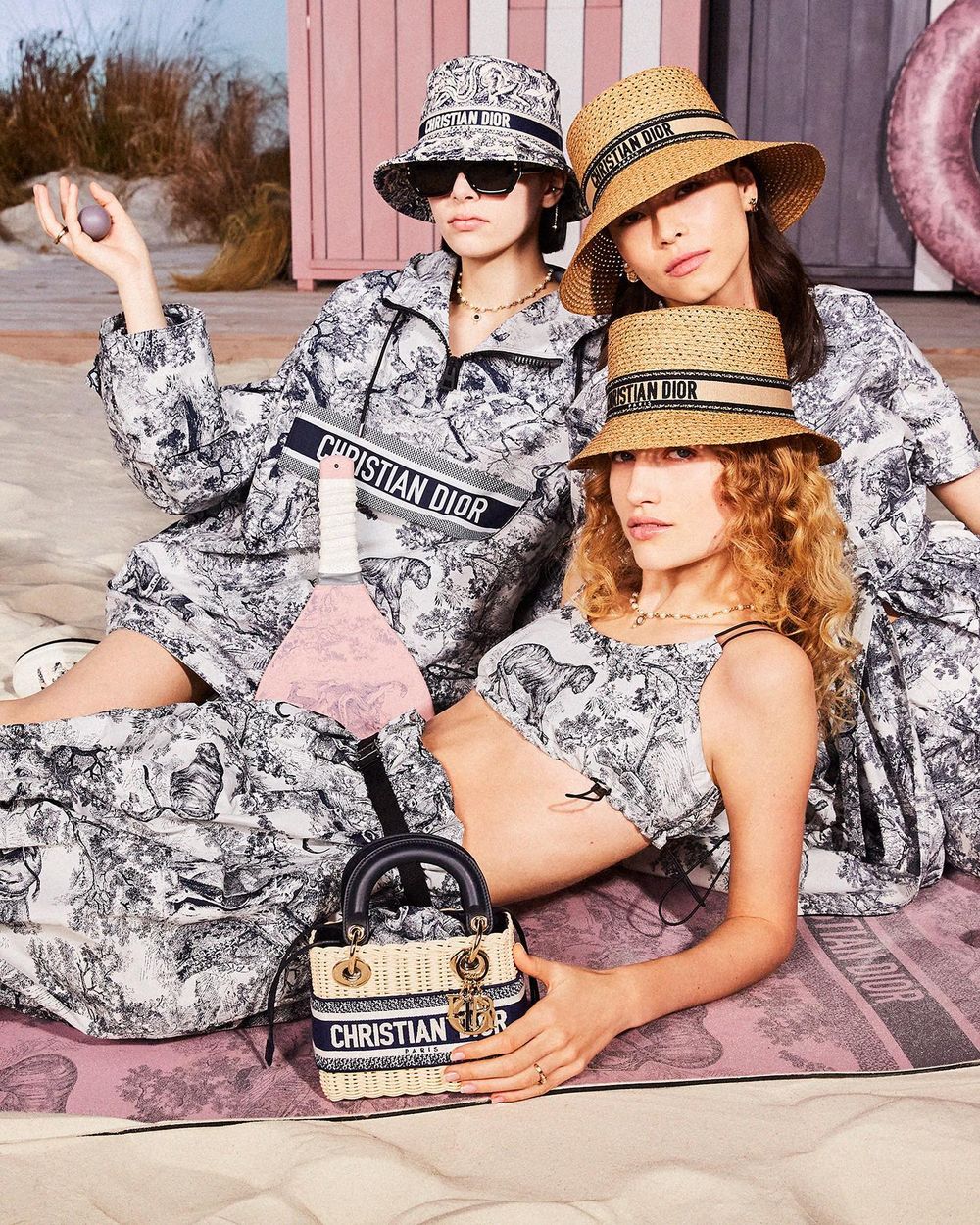 Dior was founded in 1946 by Christian Dior when he was 41 years old and fresh from his enlistment from World War II. The austerity of the war created a desire for women for something glamorous in fashion, and for Dior's first collection, he introduced the New Look. The New Look silhouette is created by narrowing the waist and making the bottom part of the body look fuller with a voluminous skirt. Dior completely transformed post-war fashion and to this day, the brand remains to be one of the most sought-after luxury fashion brands.
The fashion house produces a wide range of high-end products such as haute couture, ready-to-wear, leather goods, footwear, jewelry, timepieces, makeup, skincare, and fragrances. Today, it is owned by French businessman, Bernard Arnault, who owns LVMH, the largest luxury group in the world.
Hermès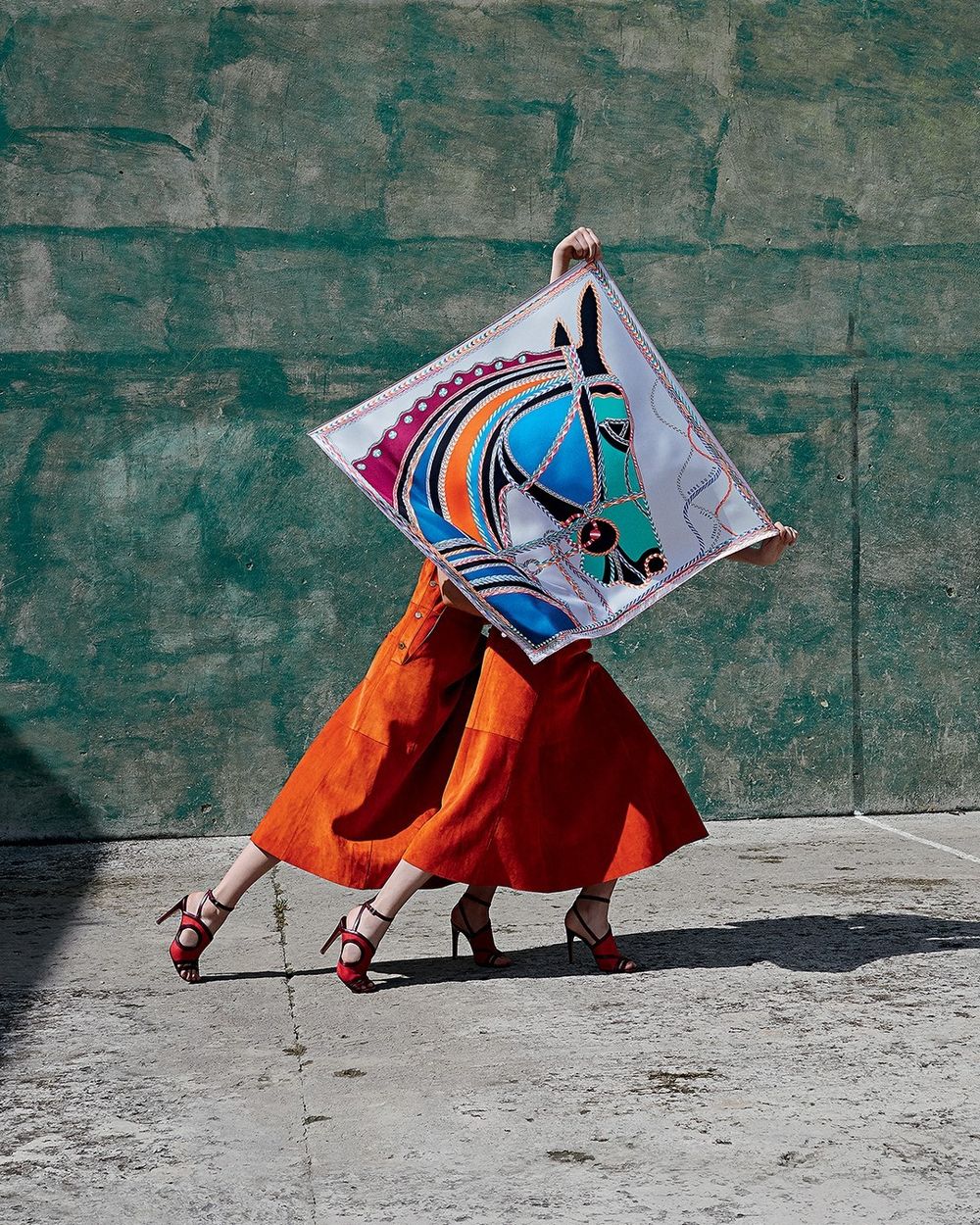 Hermès is considered to be the oldest luxury brand in the world that is still operating today. It was founded in 1837 by Thierry Hermes, who originally produced saddles and other equestrian leather goods. The famous Hermes logo features a Duc carriage and horse. Also known as Hermes Paris today, the brand has been offering clothes and fashion accessories since the 1920s but it's their bags that have made them a multi-billion dollar French fashion house.
Highly coveted and made by hand by artisans, the Hermes Kelly and Birkin bag are sought-after not only for being fashionable but as a symbol of social status. Aside from Hermes bags, the brand is also known for making scarves a high-end fashion accessory, as they pioneered luxurious silk scarves called carre. The fashion house remains in the Hermes family today but is now known as the Dumas family.
Louis Vuitton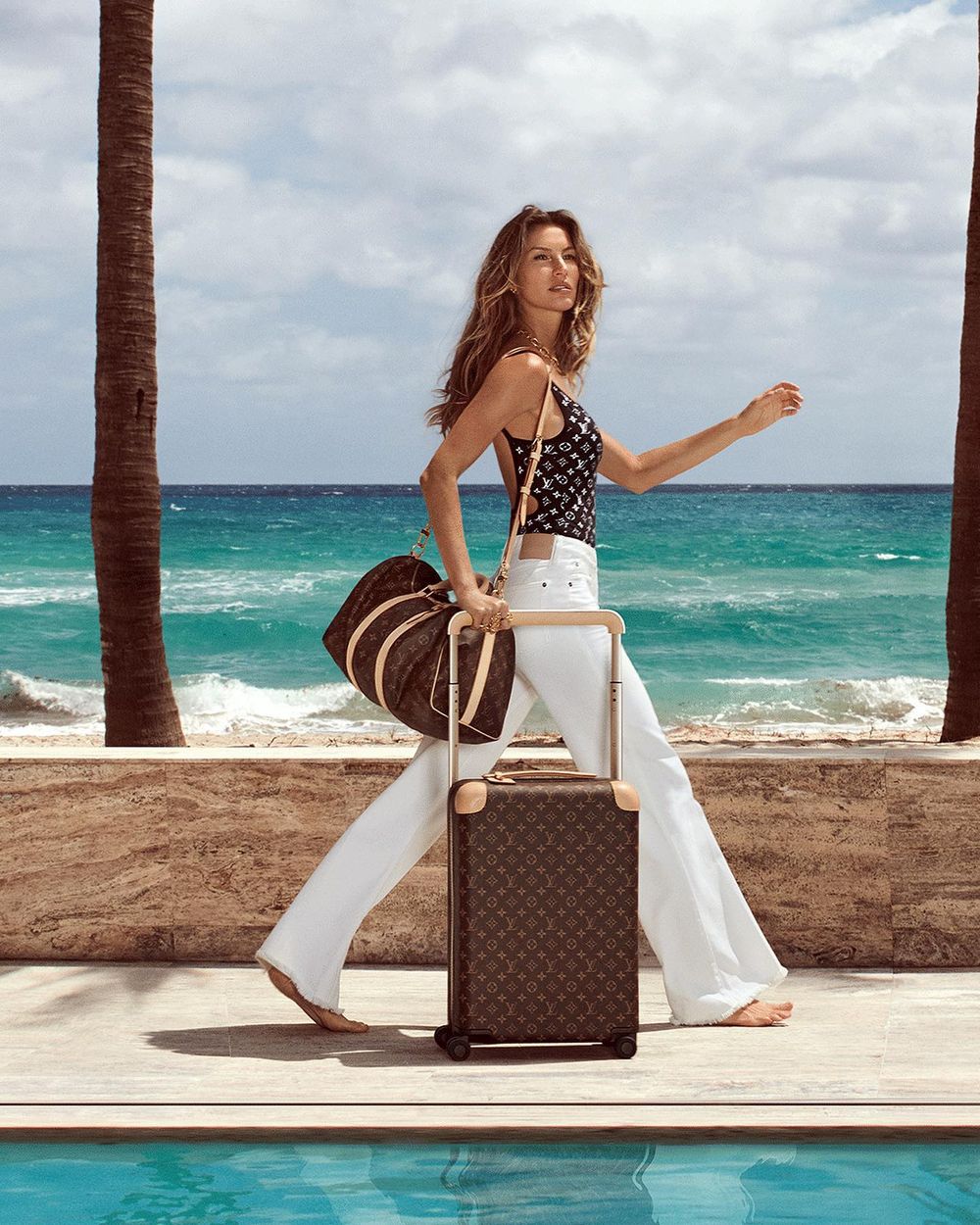 Louis Vuitton or LV, for short, has become the most recognized high-end fashion brand in the world. It was founded in 1854 by Louis Vuitton, who arrived in Paris at 16 years old and began working as a trunk master, which he continued to do for the next 17 years. His very first important client was the wife of Napoleon III, whom he served as an official box maker.
By 1858, Louis Vuitton's popularity grew due to his rectangular trunks which bore the LV logo and chocolate brown leather. Known for the brand's luxurious leather goods with the LV monogram, the fashion house has expanded to ready-to-wear for both men and women, fashion accessories, and footwear. Today, Louis Vuitton is also owned by the LVMH group, which is also known as the Moet Hennessy Louis Vuitton.
Givenchy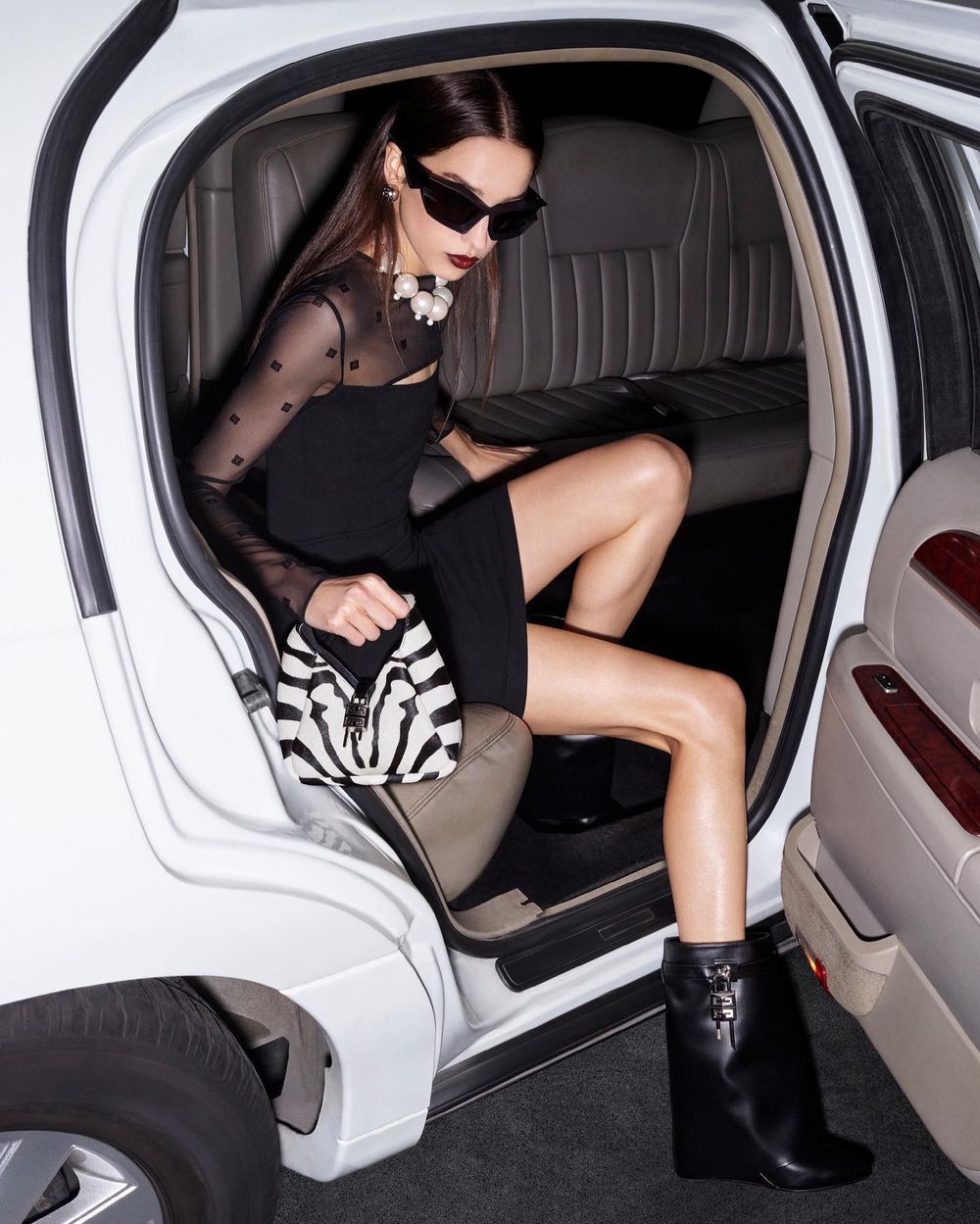 Givenchy is the youngest French fashion house on this list, founded in 1952 by designer Hubert de Givenchy. The brand is a member of the Chambre Syndicale de la Haute Couture et du Pret-a-Porter, which is the governing regulatory commission involved in determining who is eligible to be called true haute couture houses.
Hubert de Givenchy started his career in fashion in 1944 as an apprentice designer to Jacques Fath, and eventually to Robert Piguet, and Elsa Schiaparelli. The brand is known for being the ultimate symbol of Parisian chic and patronized by Hollywood's elite such as Audrey Hepburn and Jacqueline Kennedy.
Today, the luxury conglomerate LVMH owns the fashion house, with the brand producing clothing, fashion accessories, perfume, and cosmetics.
What is a French Fashion House Called?
A French fashion house is called Maison de Mode, and it consists of fashion labels or brands in France that specialize in high fashion clothing and accessories.
What is the Most Famous Fashion House in the World?
The most famous fashion house in the world is Louis Vuitton. Its famous LV logo and monogram are known worldwide, with the brand considered to be the most valuable luxury fashion brand.
What is the Oldest French Fashion House?
The oldest French fashion house is Hermes, founded in 1837, but it wasn't until 1922 that the brand released its first handbag. For many decades, Hermes was a saddle and equestrian leather goods brand.
Louis Vuitton comes in second, having been founded in 1854, focusing on leather goods and bags. Lanvin, the third oldest French fashion house, and the oldest brand to produce clothing was founded in 1889 by Jeanne Lanvin.
---
Now you know all about the most famous French fashion houses!