These Parisian spring outfits will inspire you as you dress in the morning. I'm always so in awe of the Parisian women who dress effortlessly and elegantly. Spring is a great time to play with pastel colors, floral prints, trench coats, light-wash jeans, and ballet flats. There are so many different ways that you can dress like a Parisian in spring. Even if you don't live in Paris I'm sure that these outfits will inspire you!
Raffia Bag
A small raffia bag is the perfect accessory for all your Parisian spring outfits.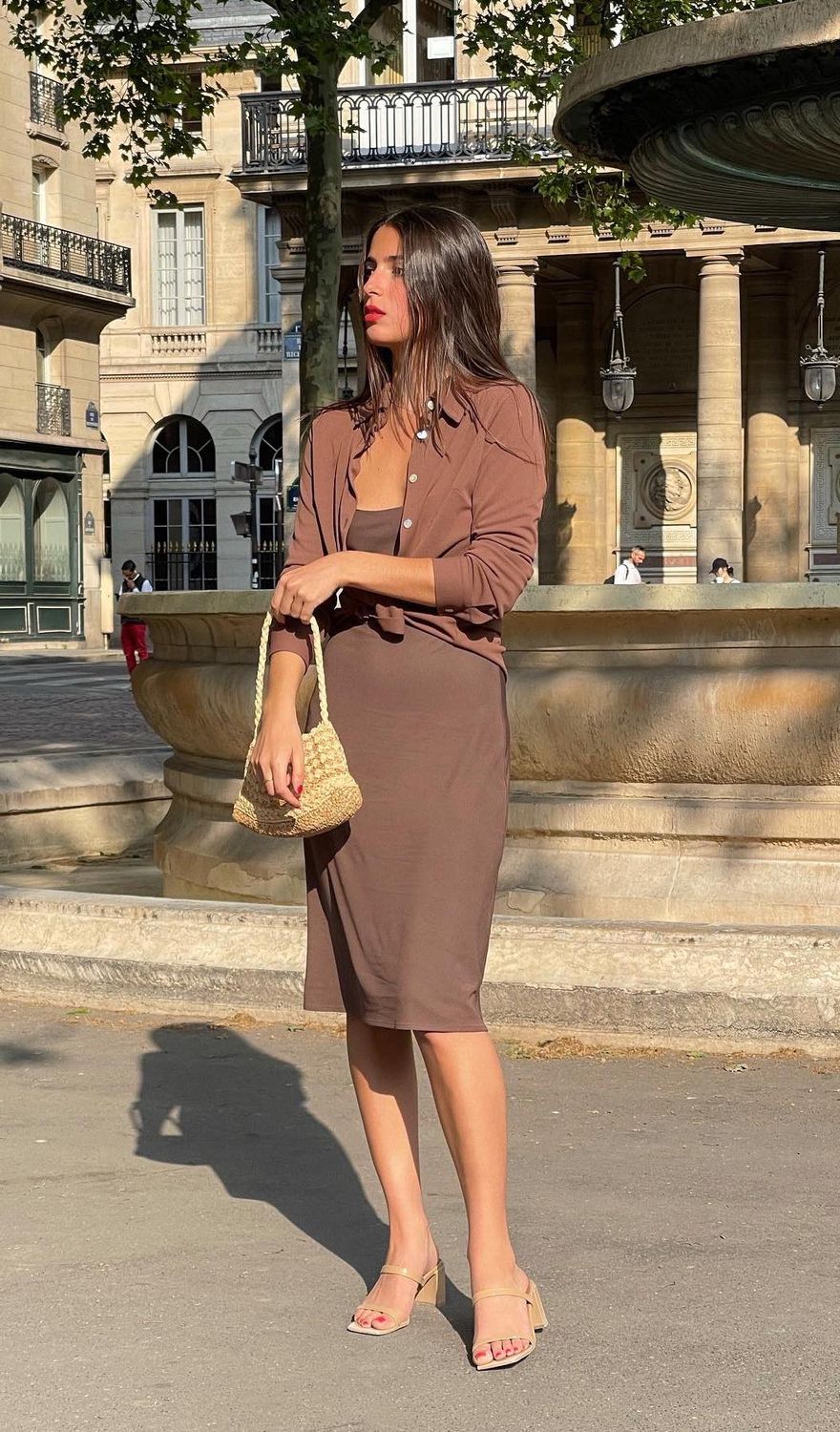 White Cropped Jacket
A white jacket will help you stay warm during the chilly early spring days in Paris.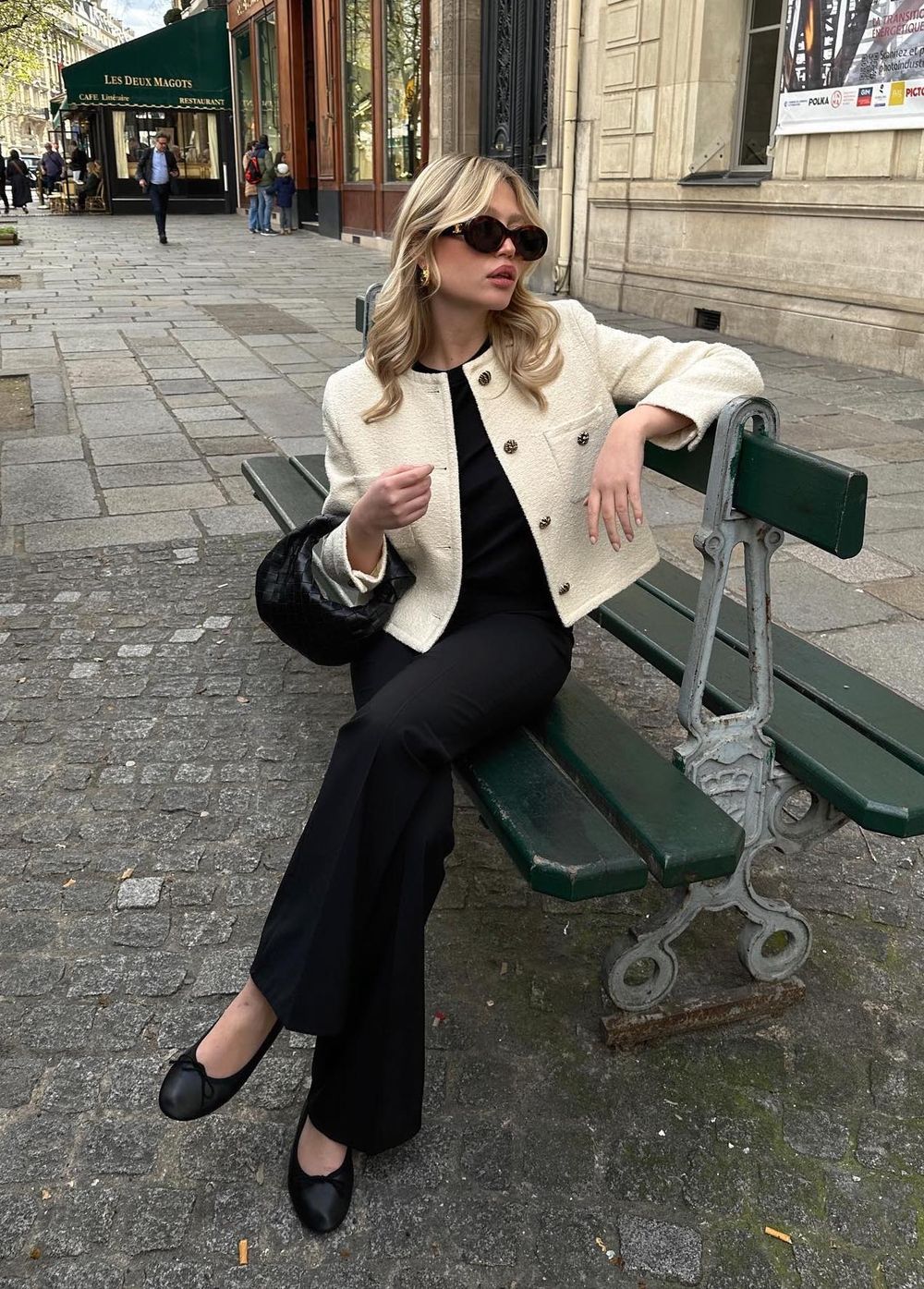 Hot Pink Sweater
Make a statement with a bold, hot pink sweater.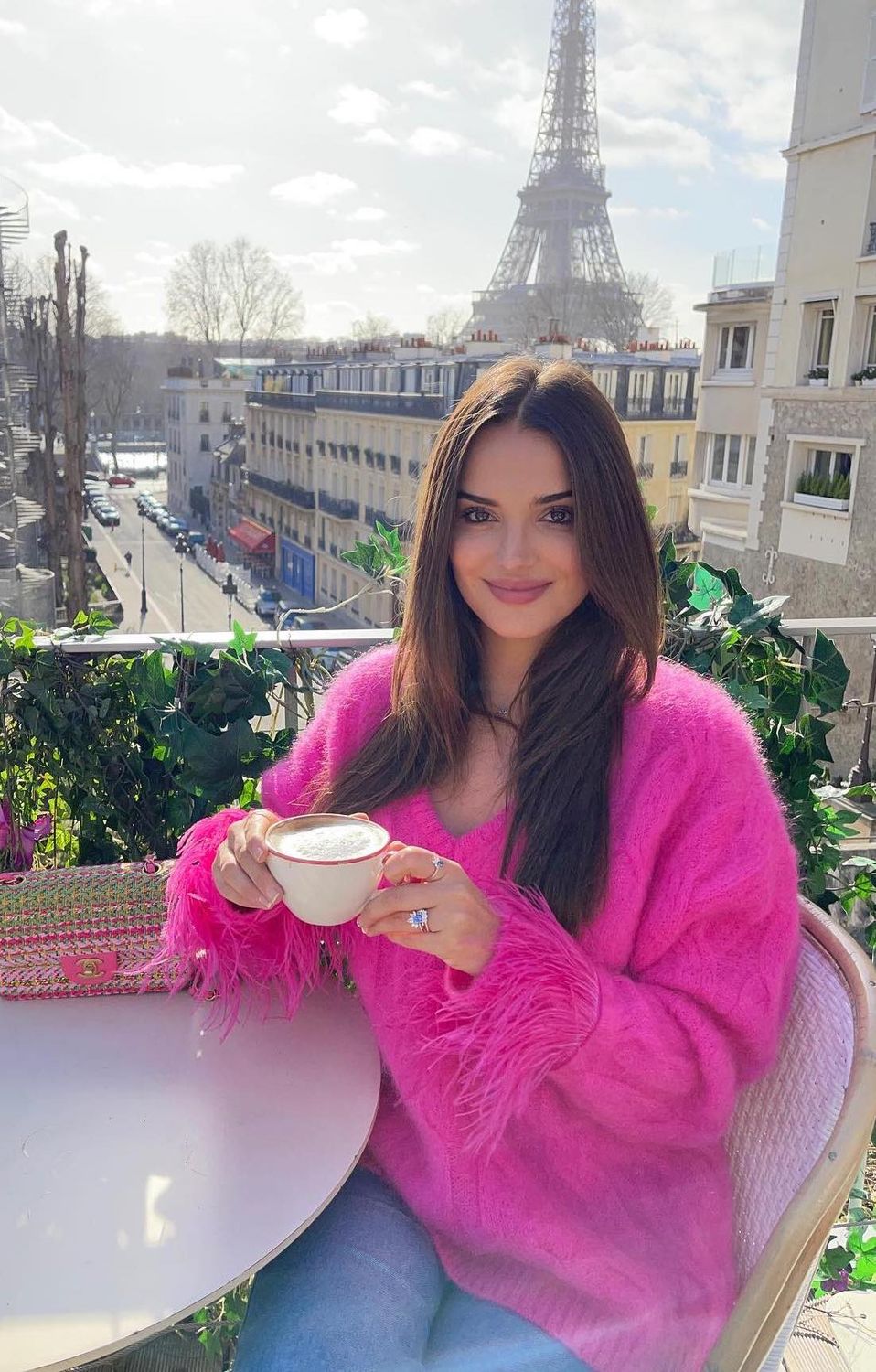 Floral Top with Jeans
Floral print fabrics are always in style in spring.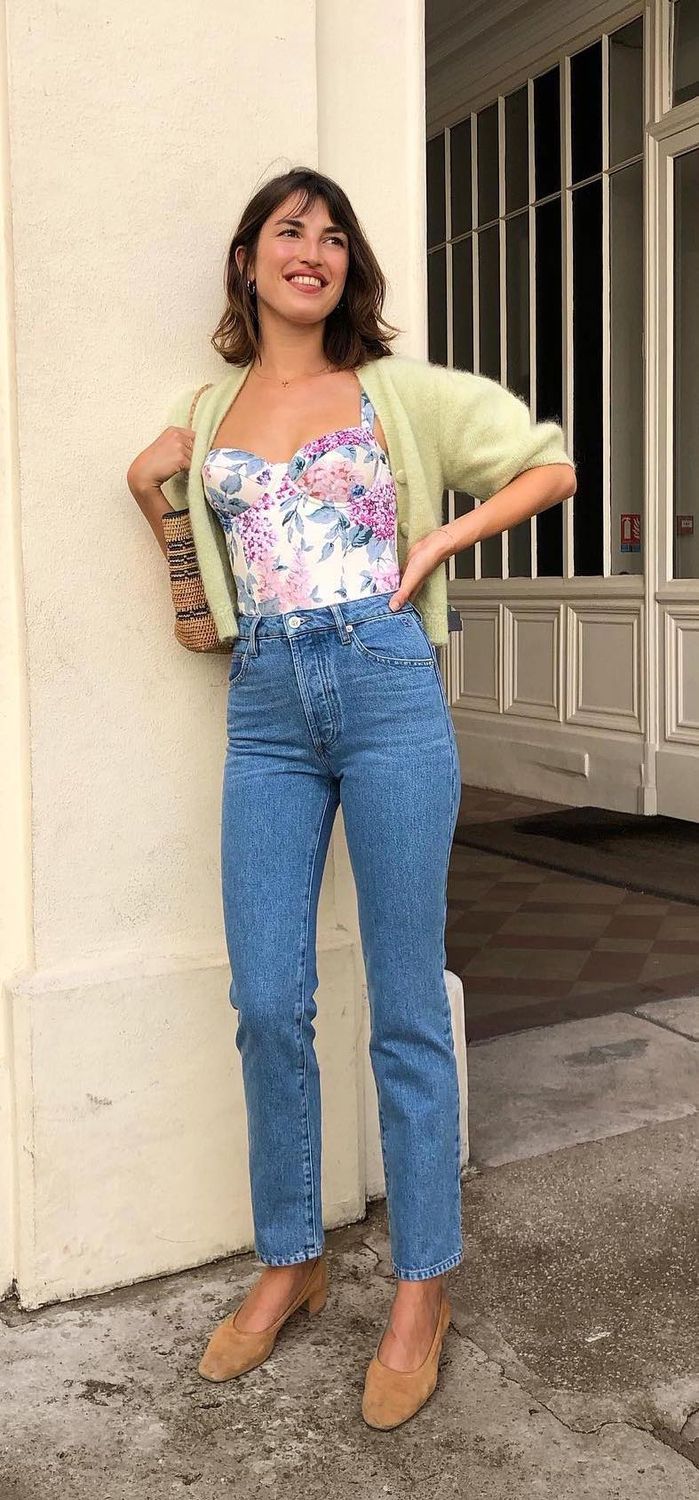 White Maxi Dress
A white maxi dress can be beautiful under a black coat.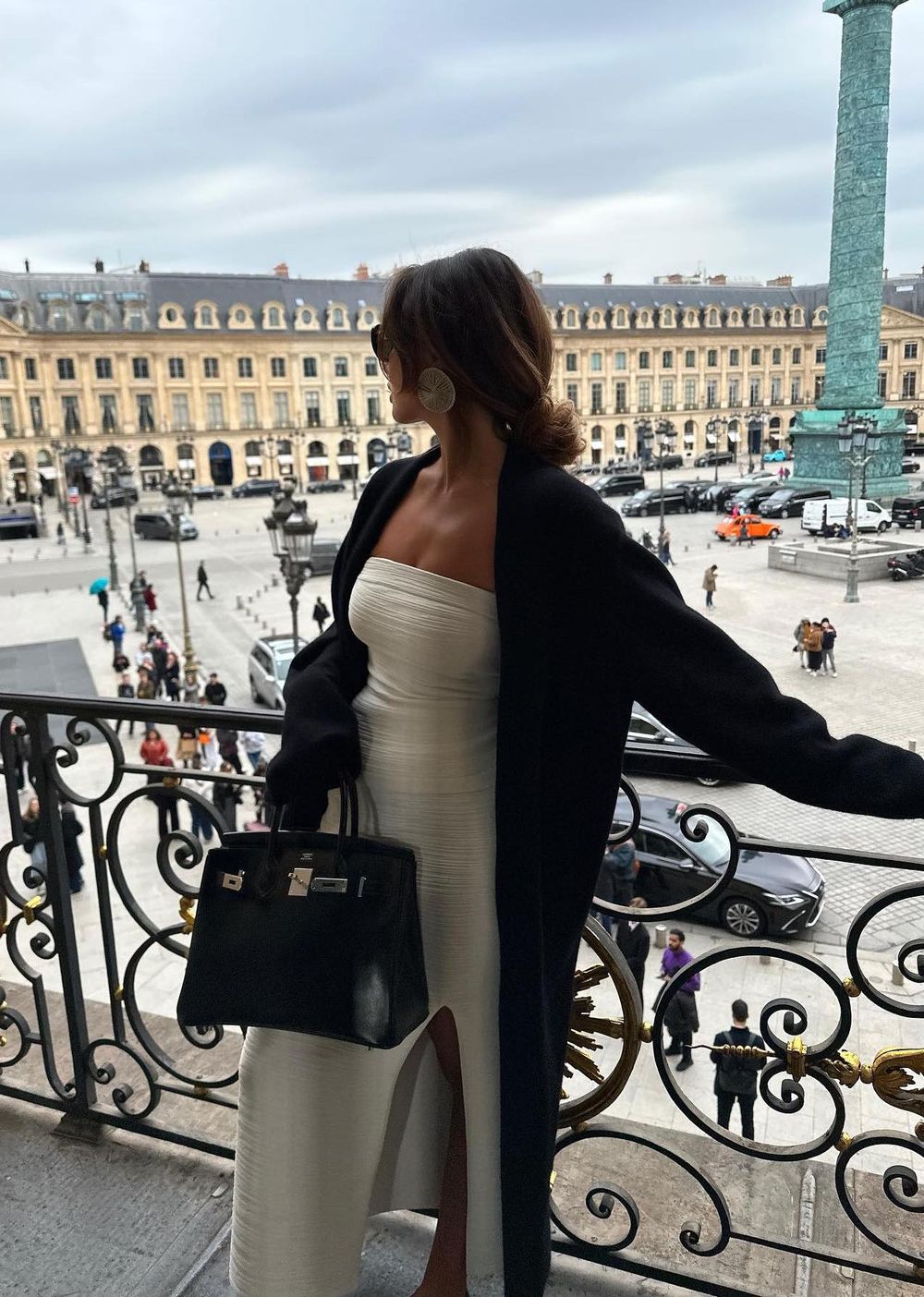 Beige Tones
Go with a color palette that works for you like neutral beige tones and browns!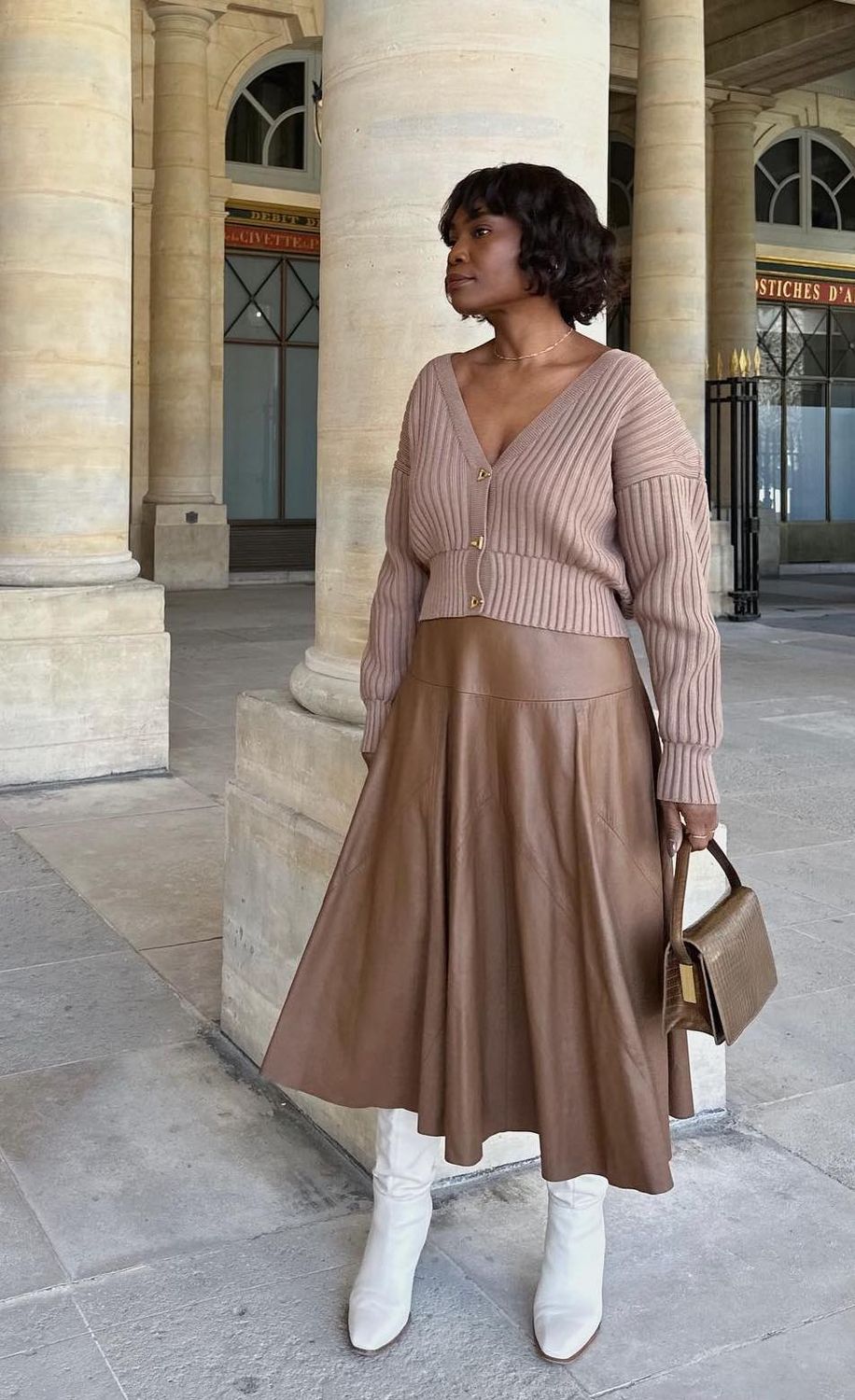 Pink 2-Piece Set
Keep it feminine and fun with a 2-piece pink set like this one by Giambattista Valli.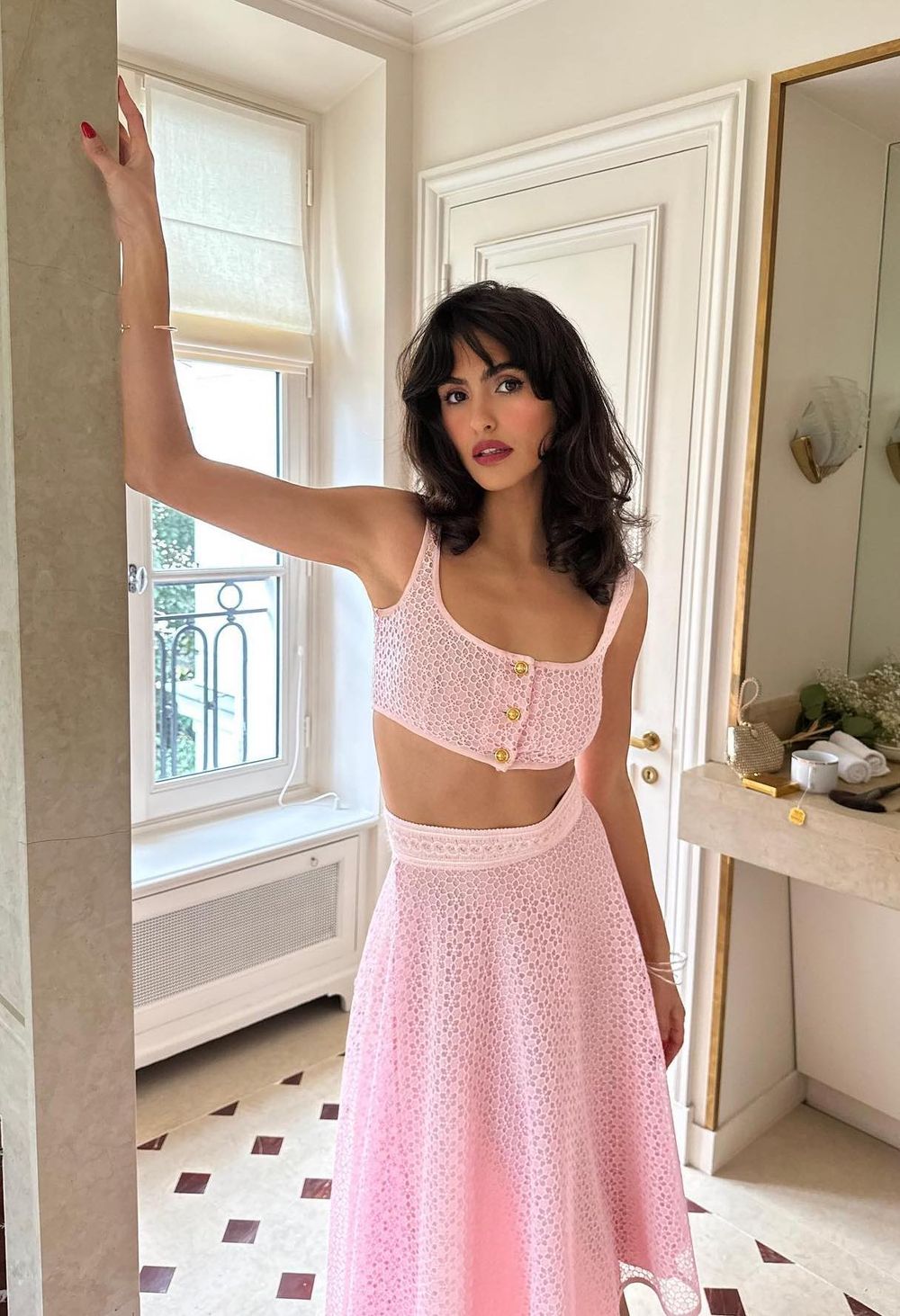 Vintage Cardigans
Parisians love wearing floral vintage cardigans in spring.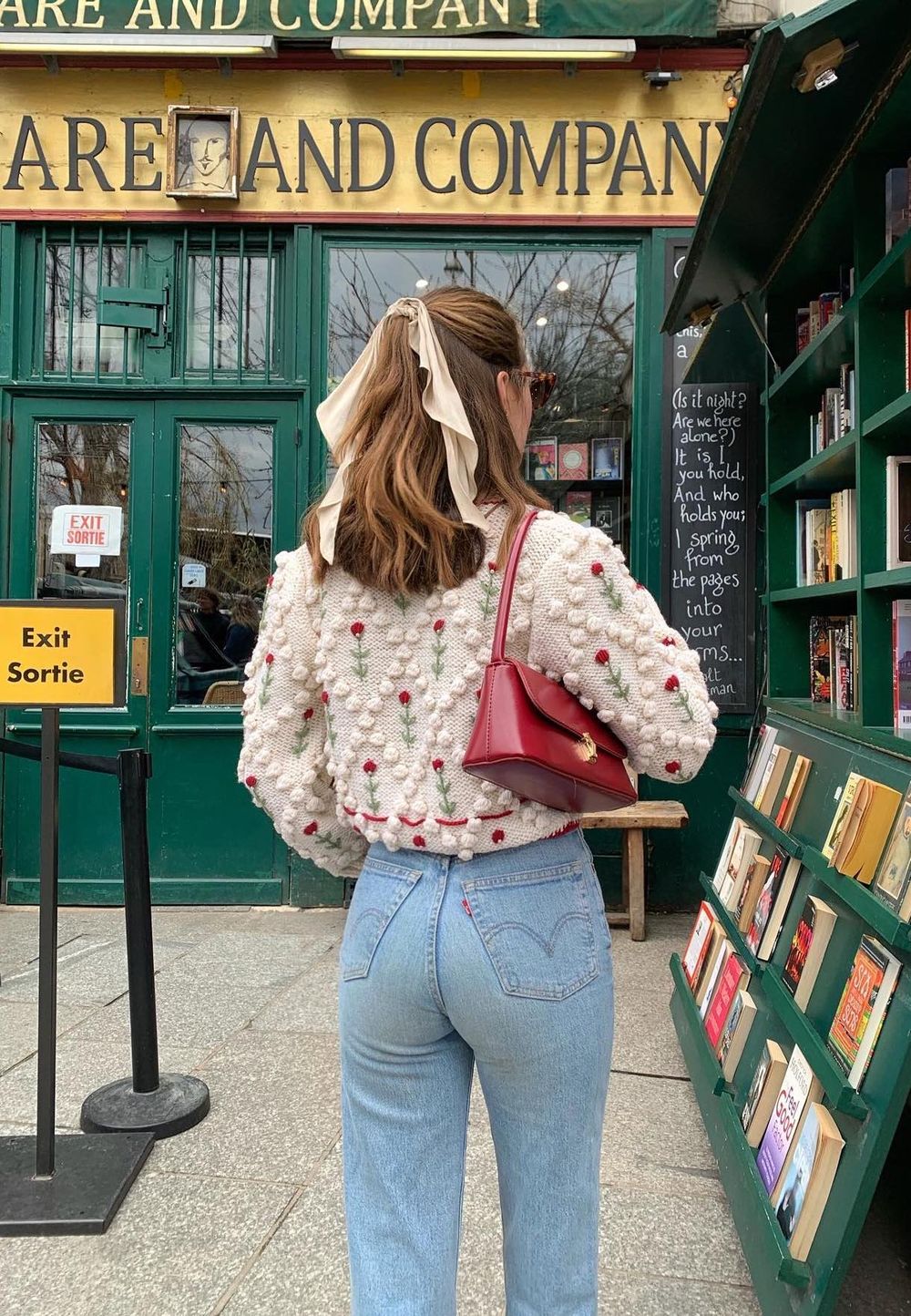 Cropped Black Jacket
A cropped black jacket will serve you well all year long!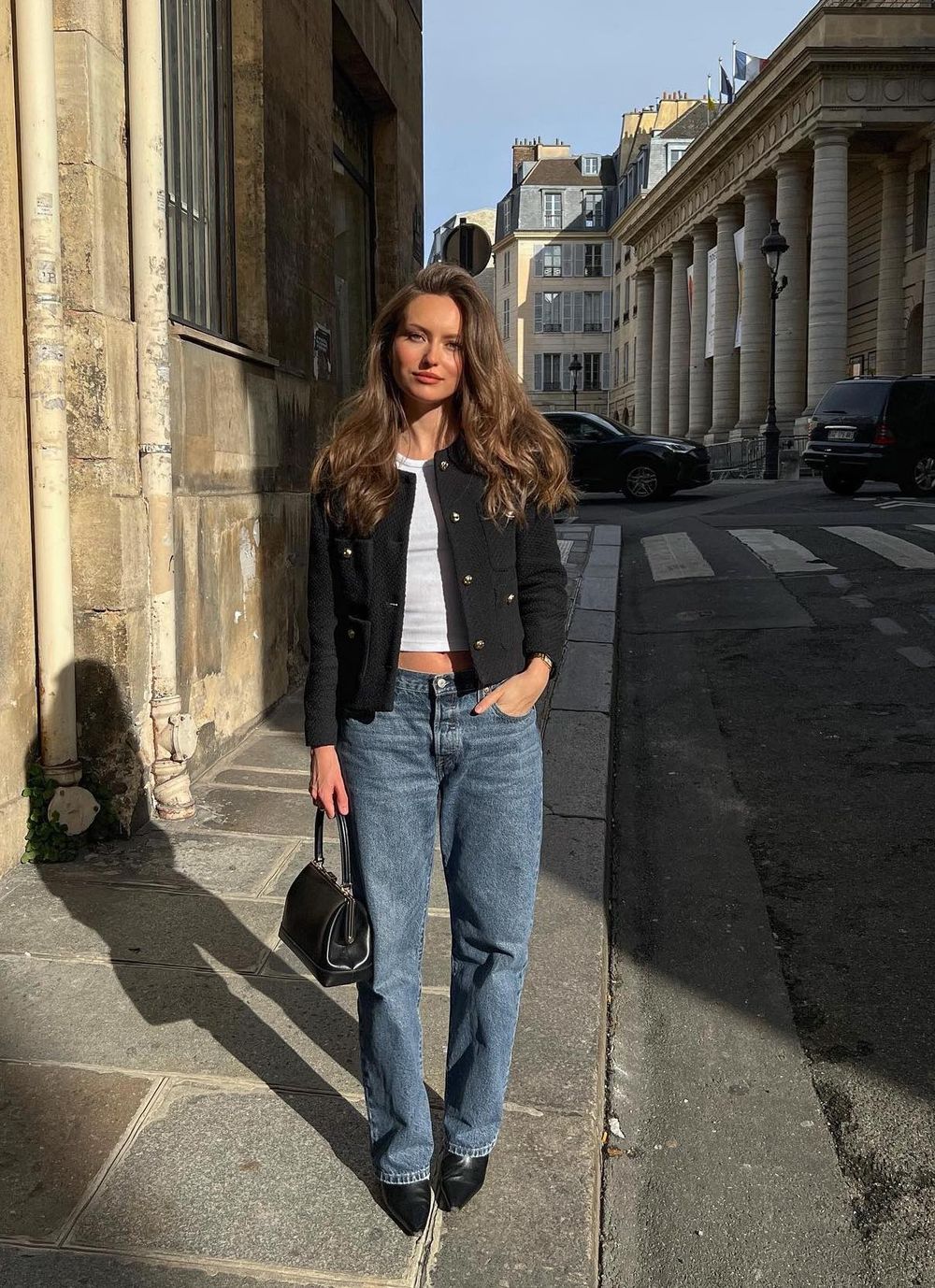 White Linen Blazer and Pant Set
White linen is the perfect spring material for clothing.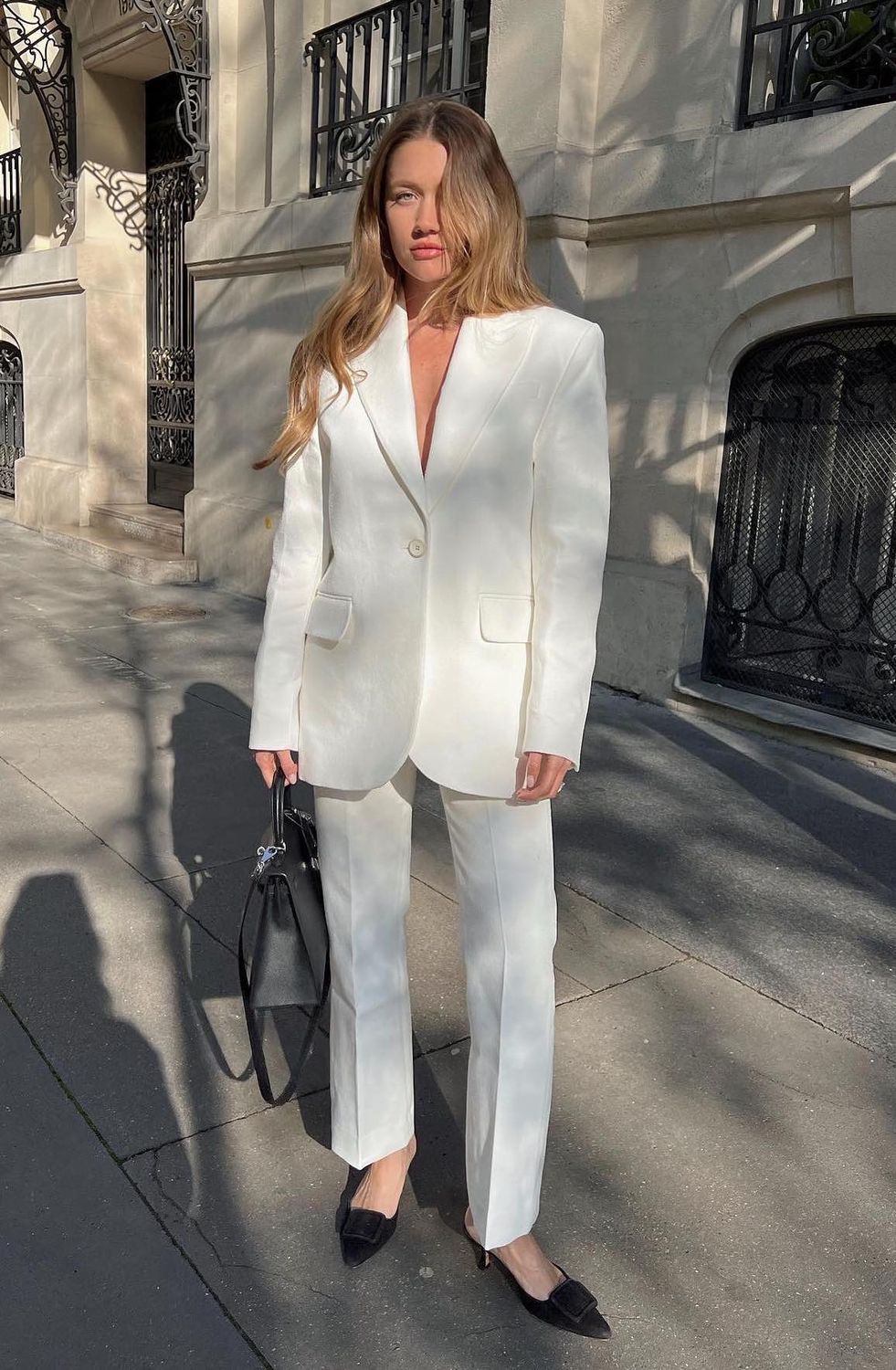 Striped Sweater and Jean Shorts
Stripes are never a bad thing in Paris!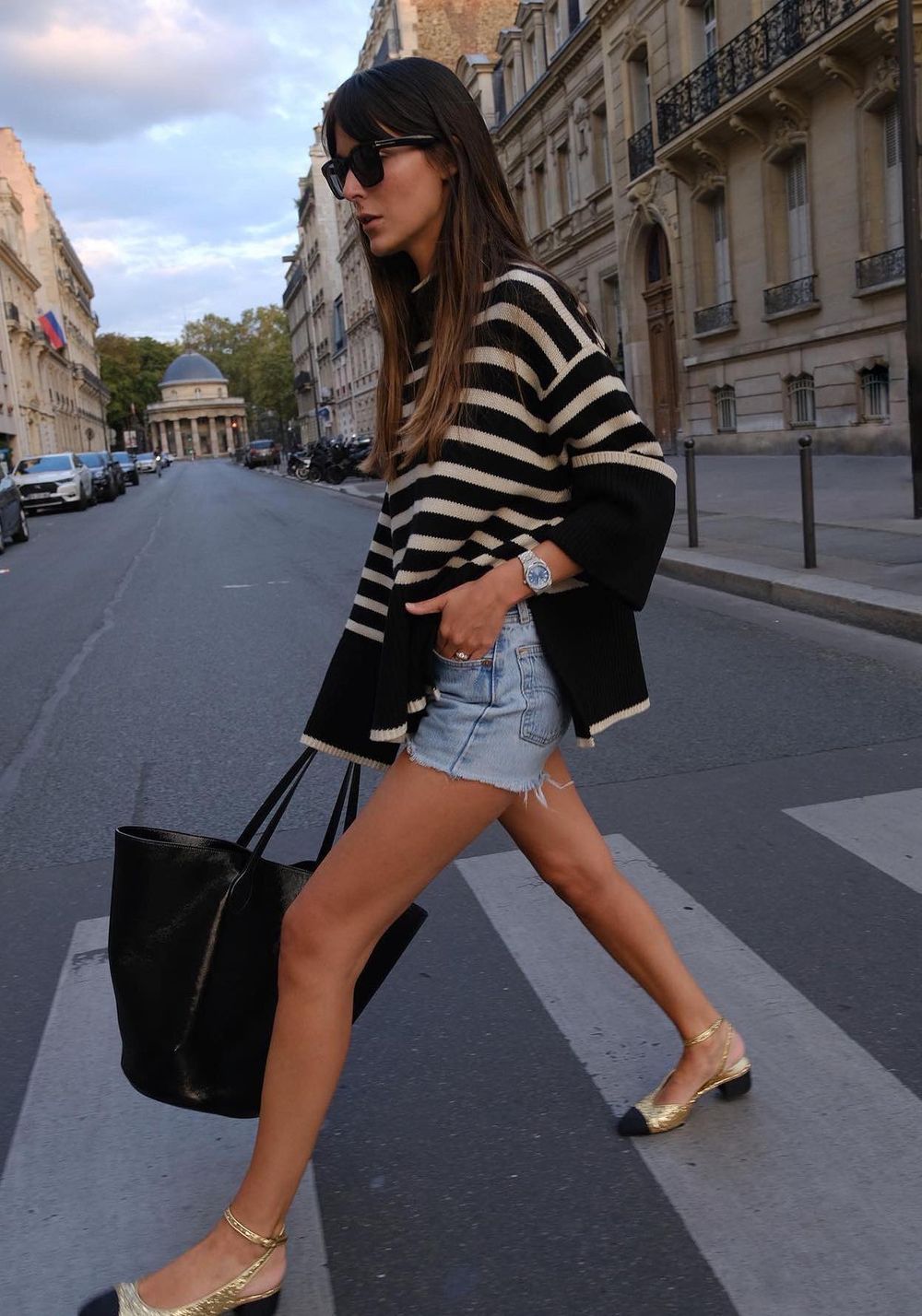 Blue Button-up
Keep it simple and chic.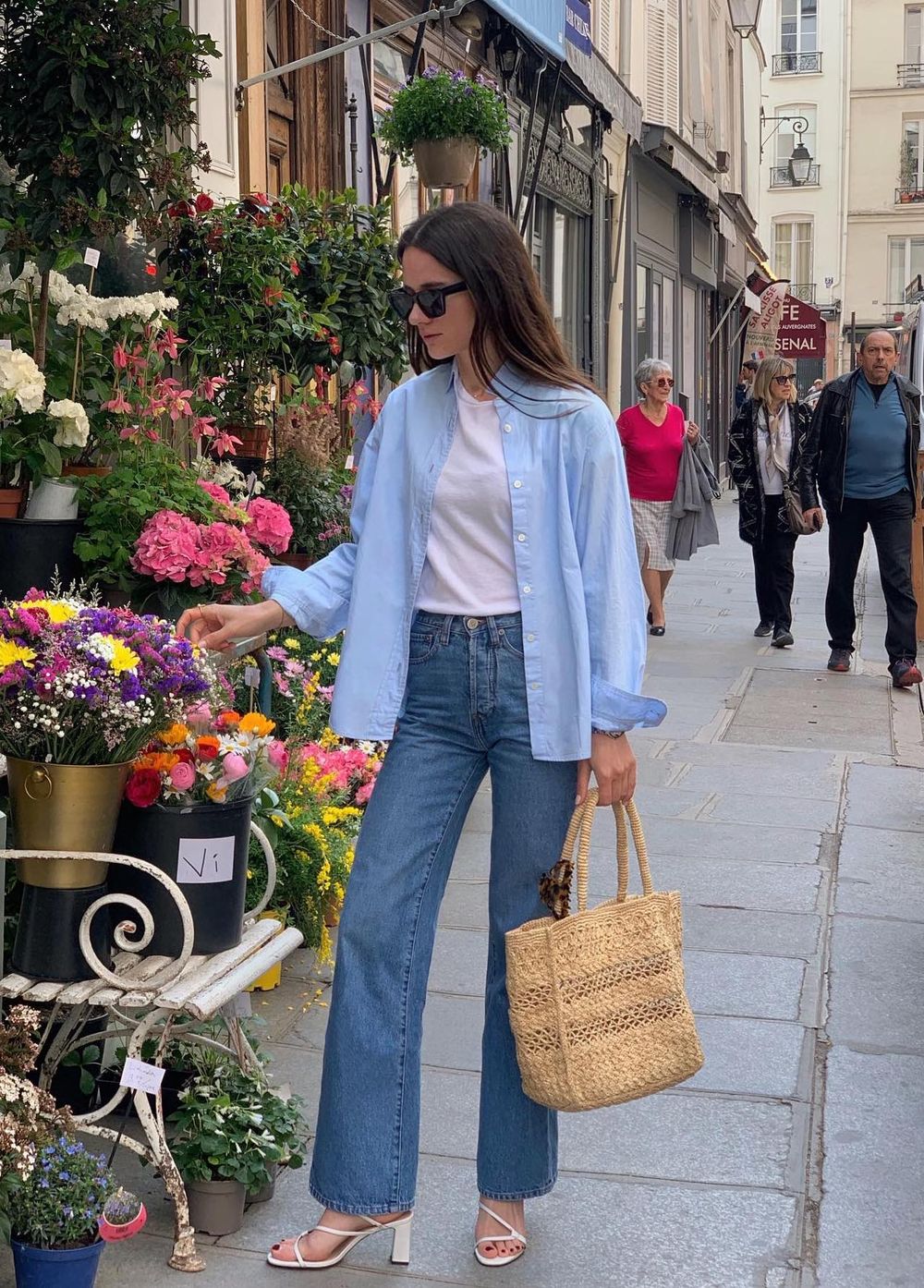 Straight-Leg Blue Jeans
The perfect jean will help you make so many cute Parisian spring outfits!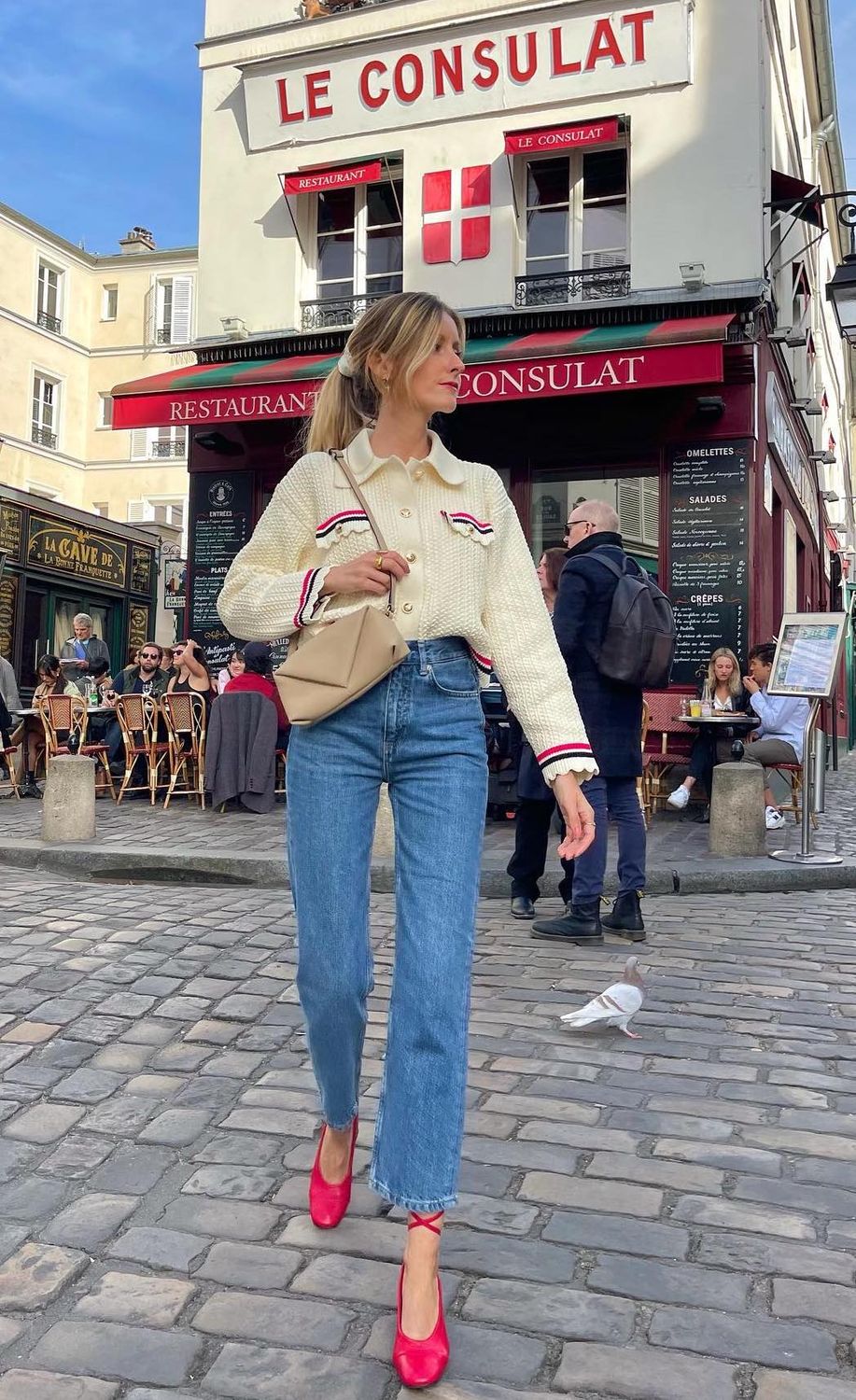 Pale Pink Wrap Dress
A pale pink wrap dress should be in every Parisian girl's closet!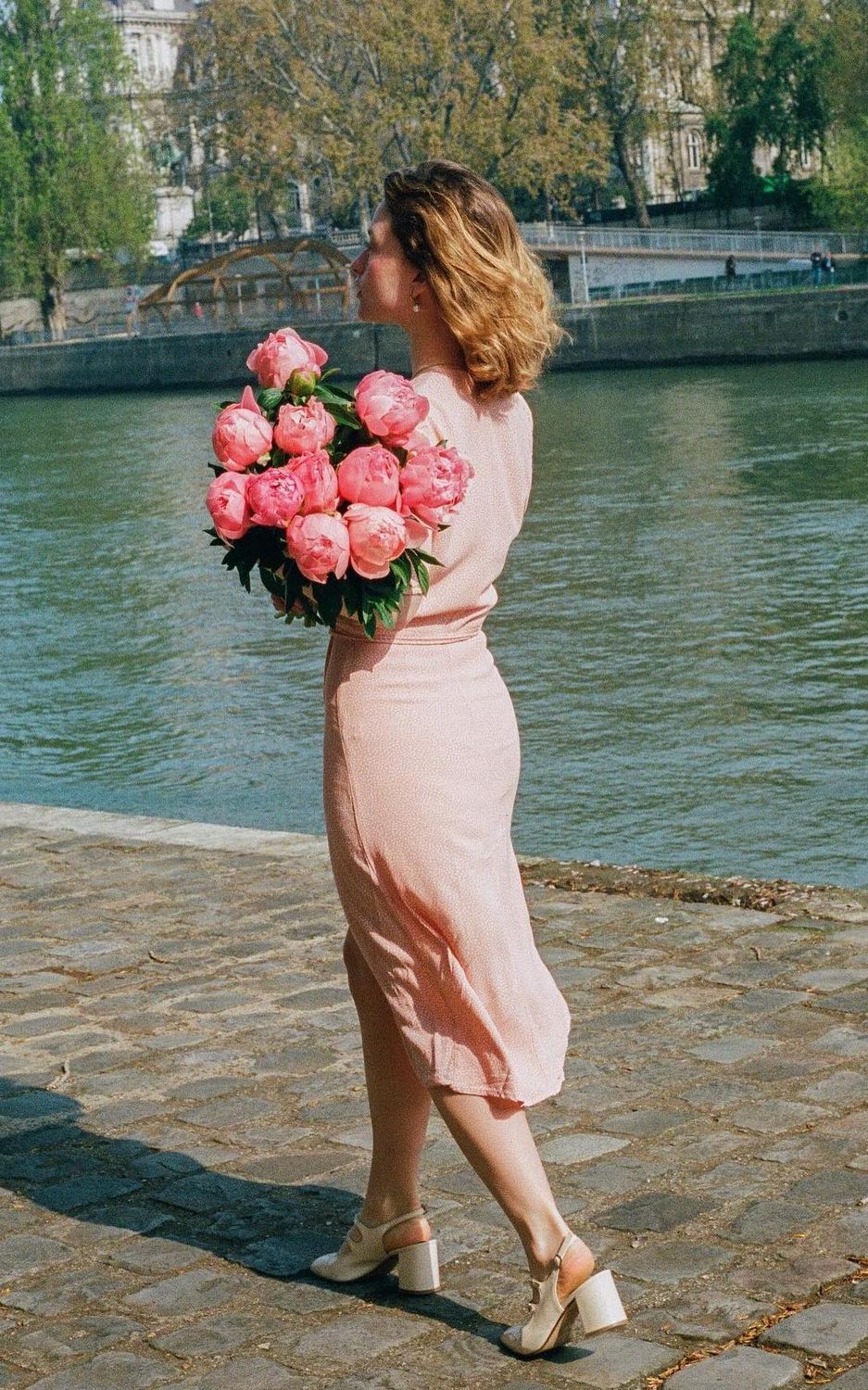 Patterned Black Tights
This is how you dress elegantly in Paris during spring!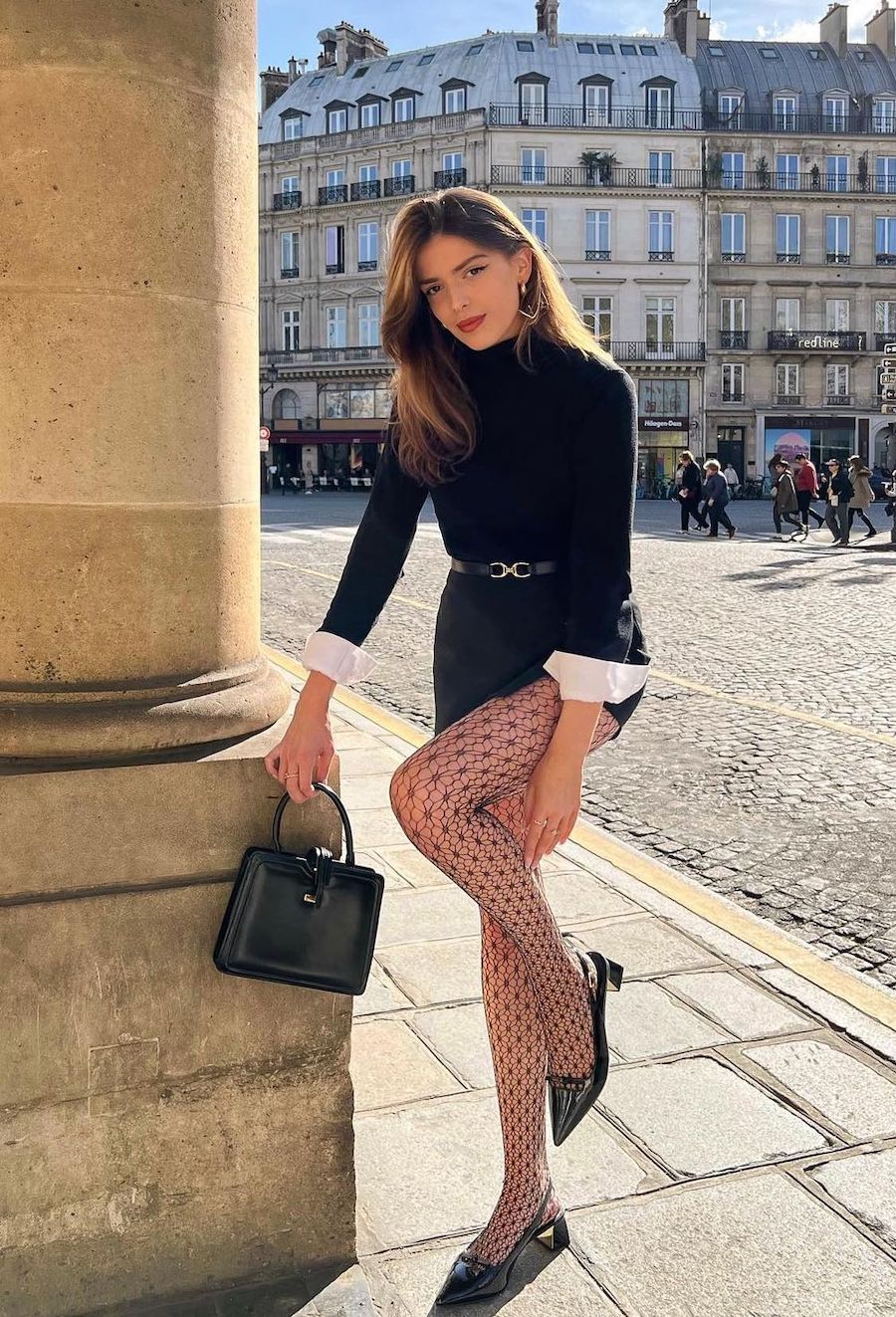 White Mini Skirt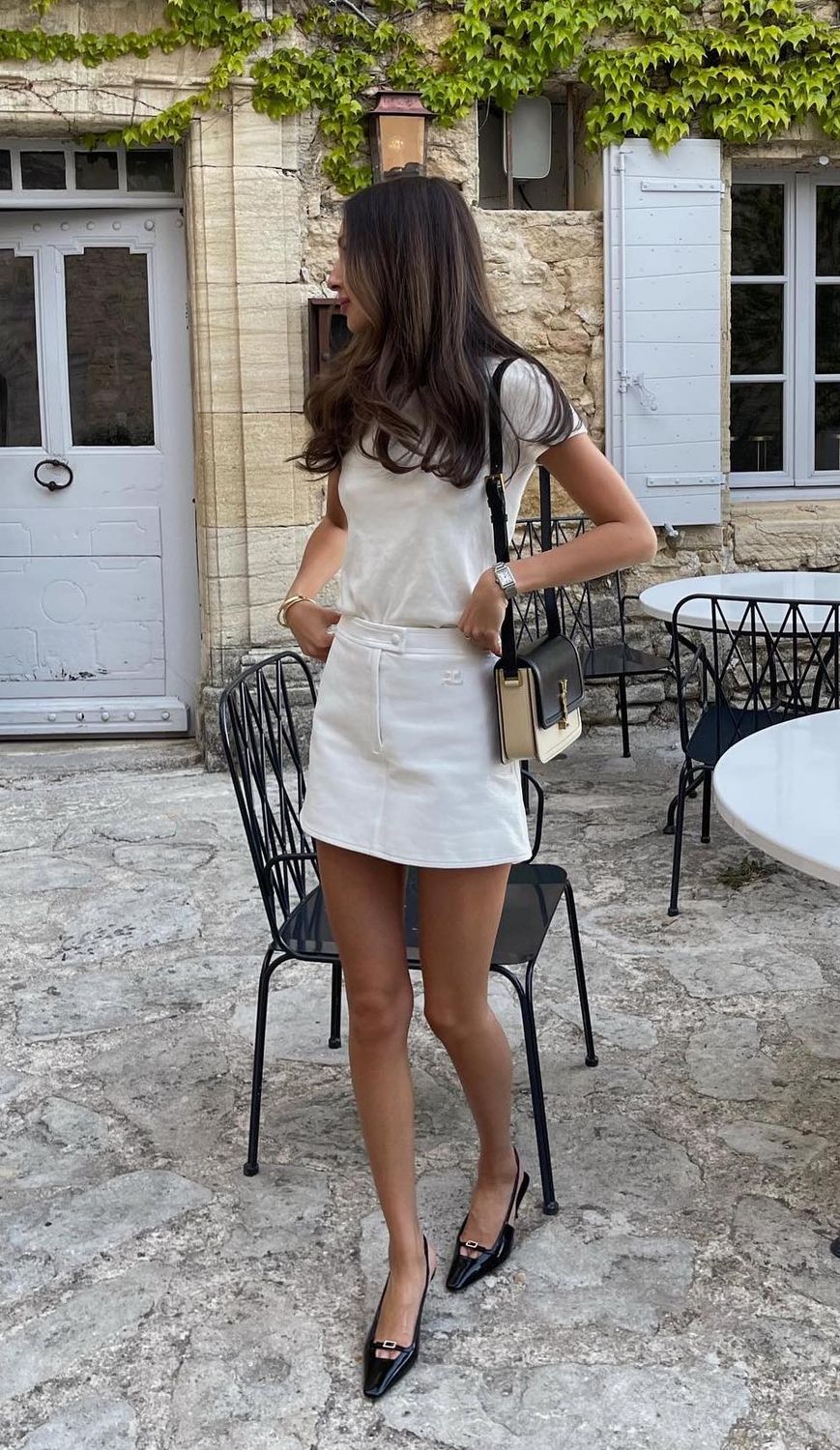 Beige Tailored Pants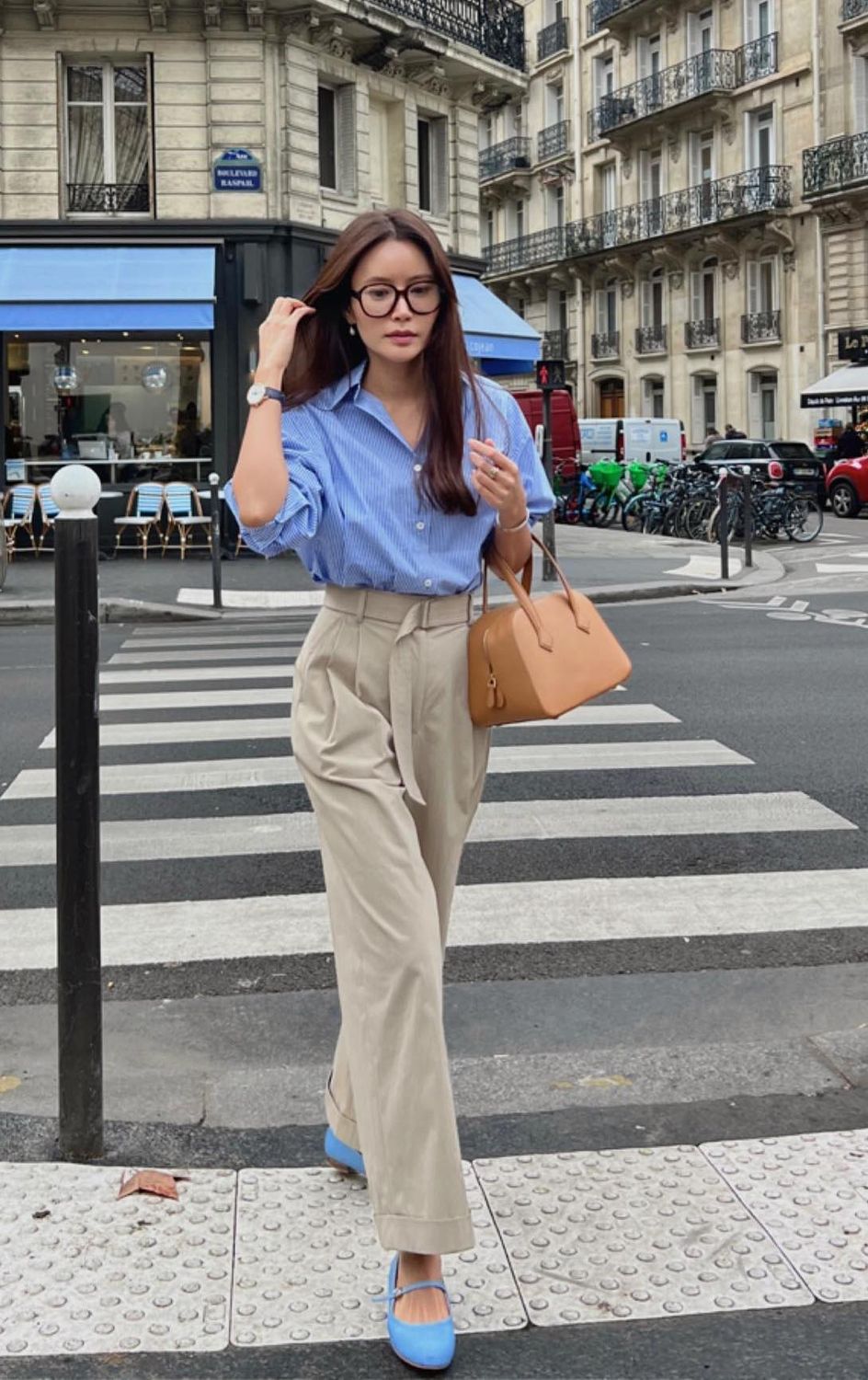 Straw Basket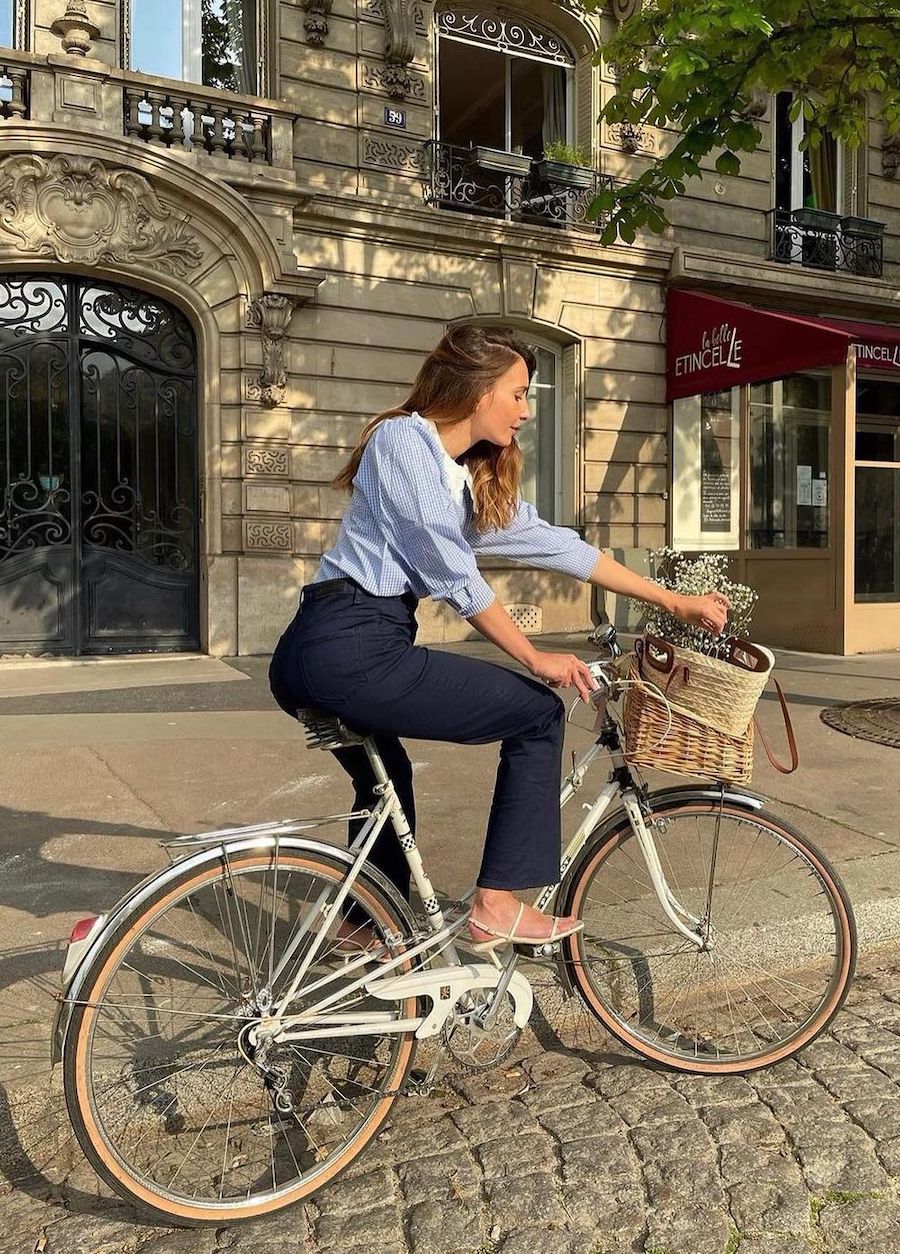 Cream Wool Coat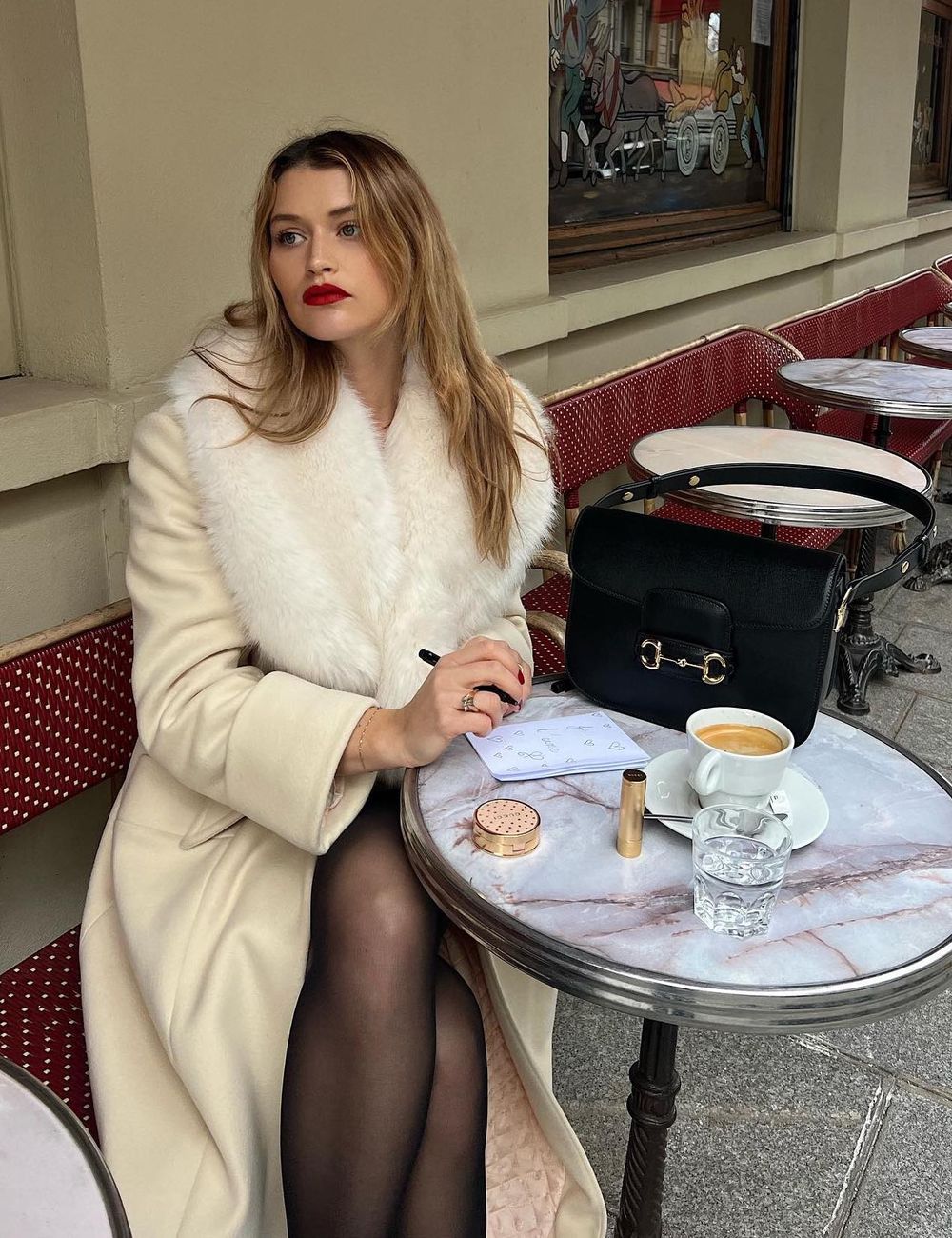 Pale Pink Knitwear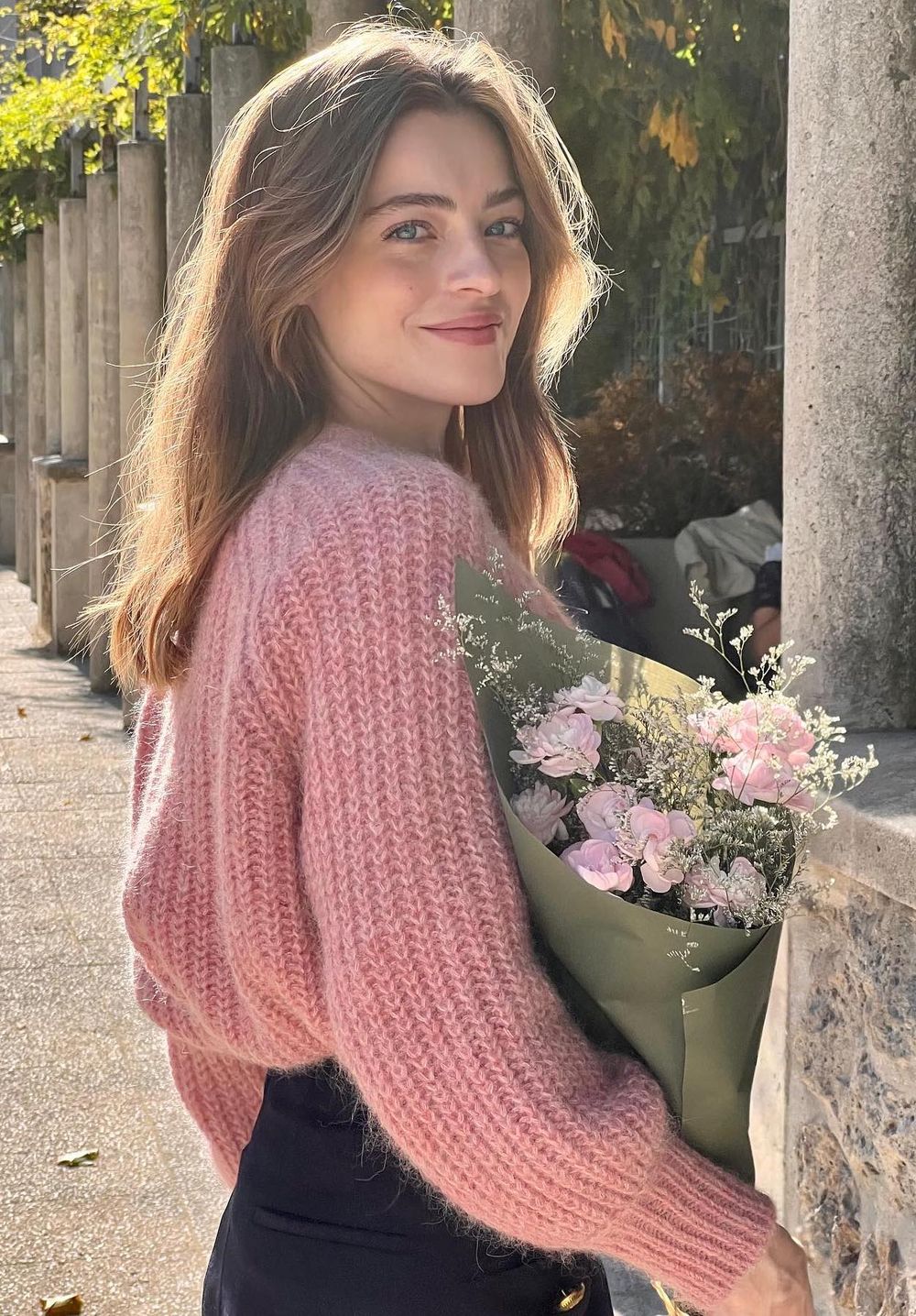 Polka Dot Midi Dress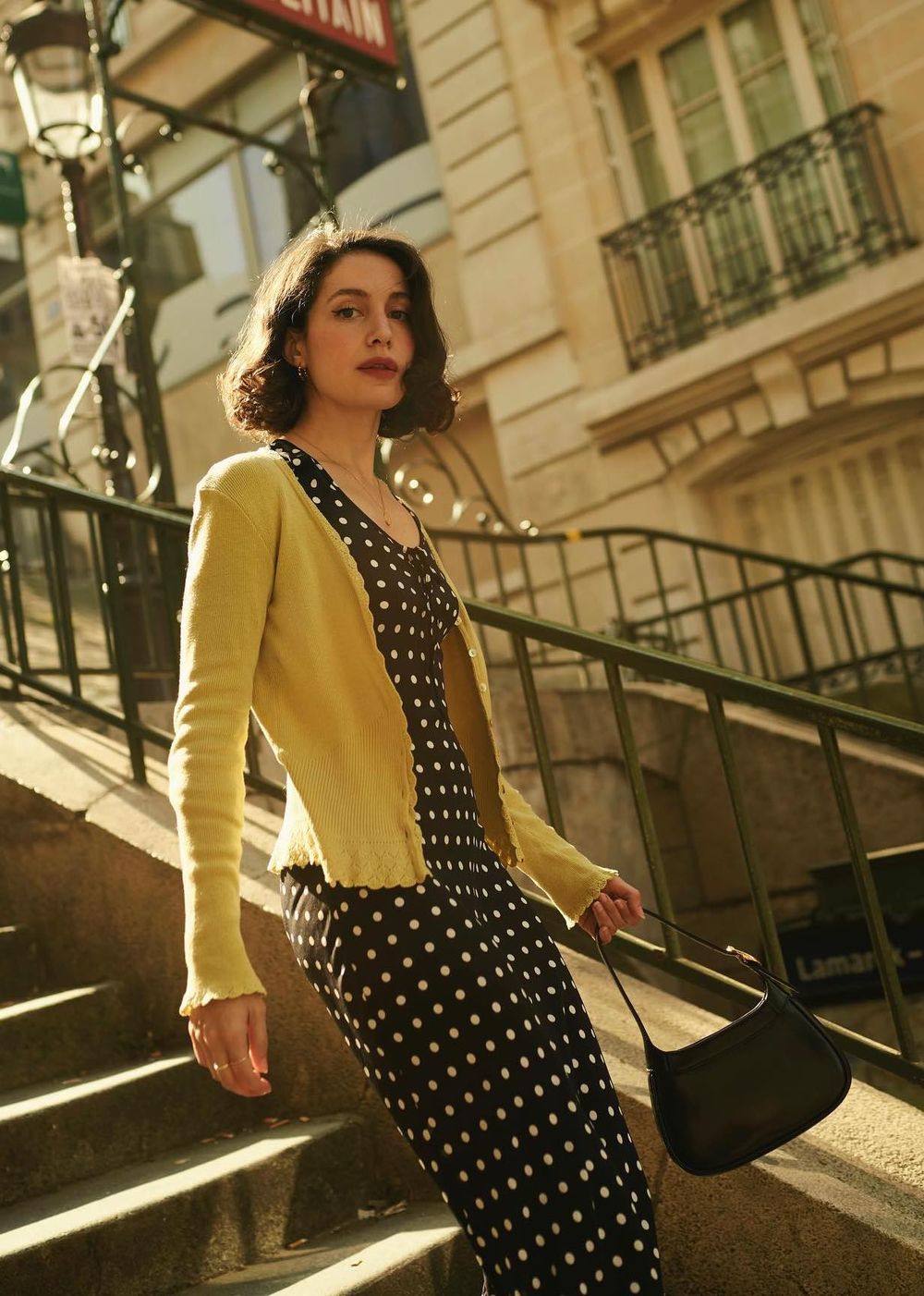 White Sneakers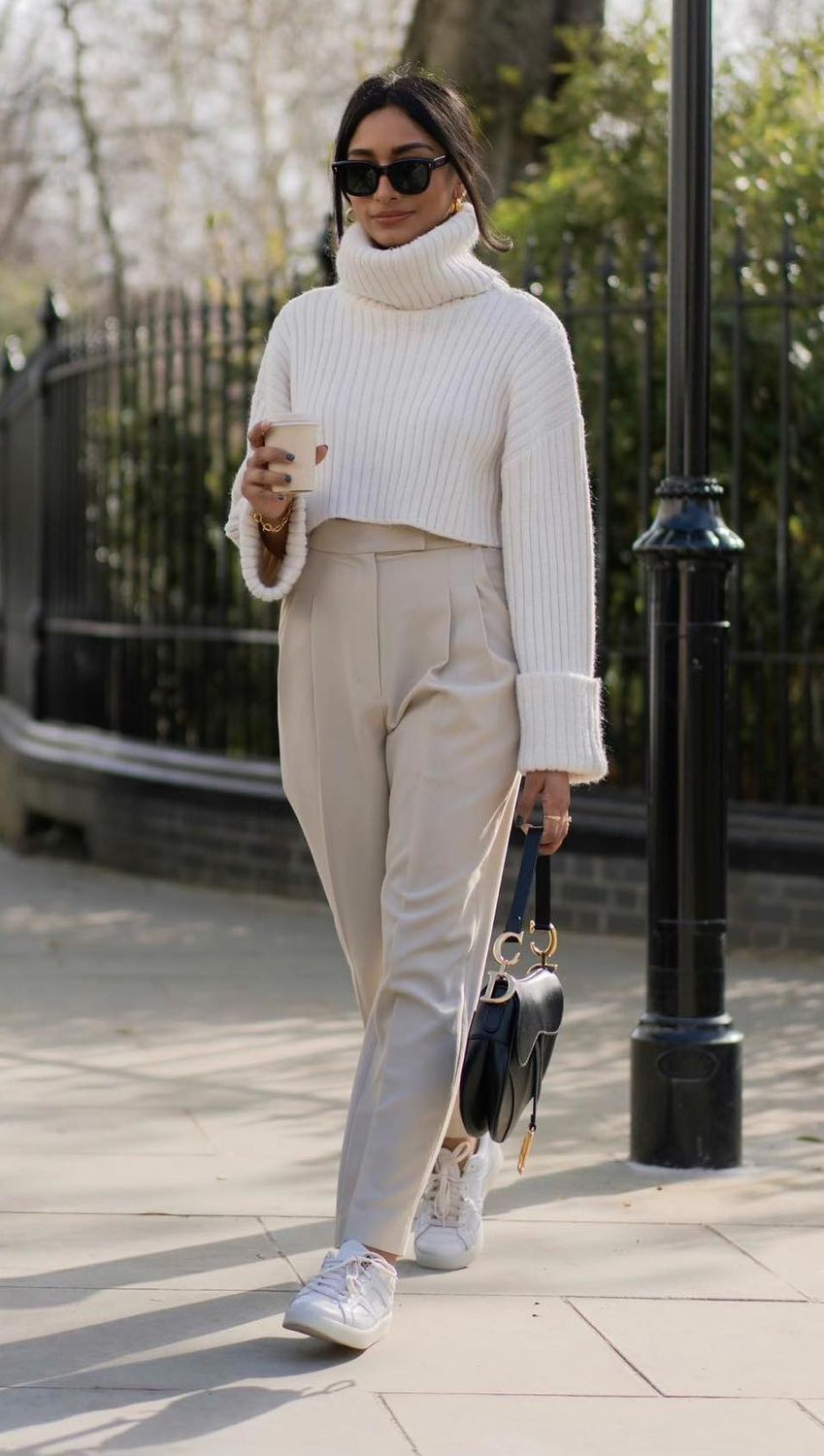 Classic Trench Coat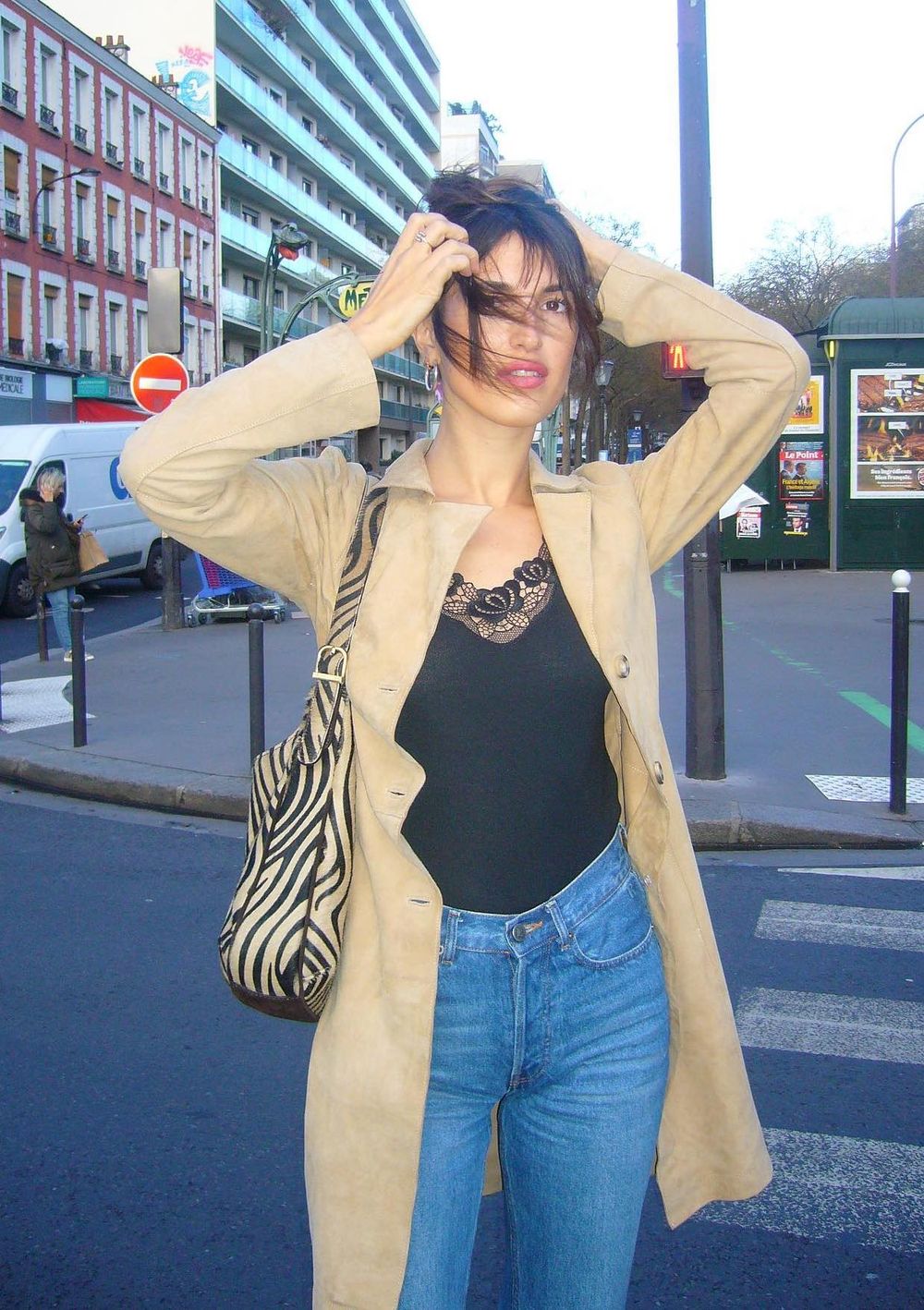 Cream Suede Knee Boots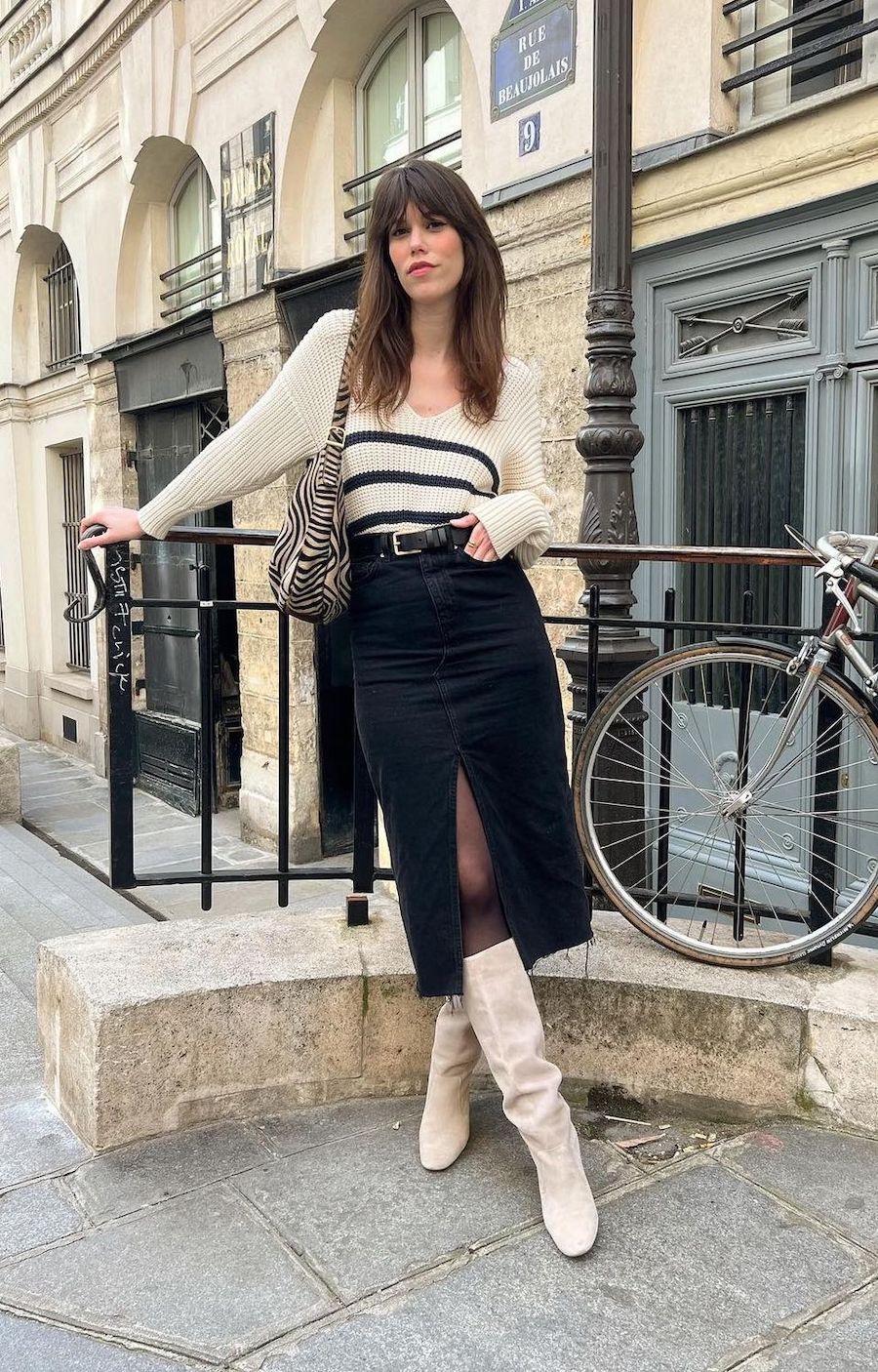 Cream Cardigan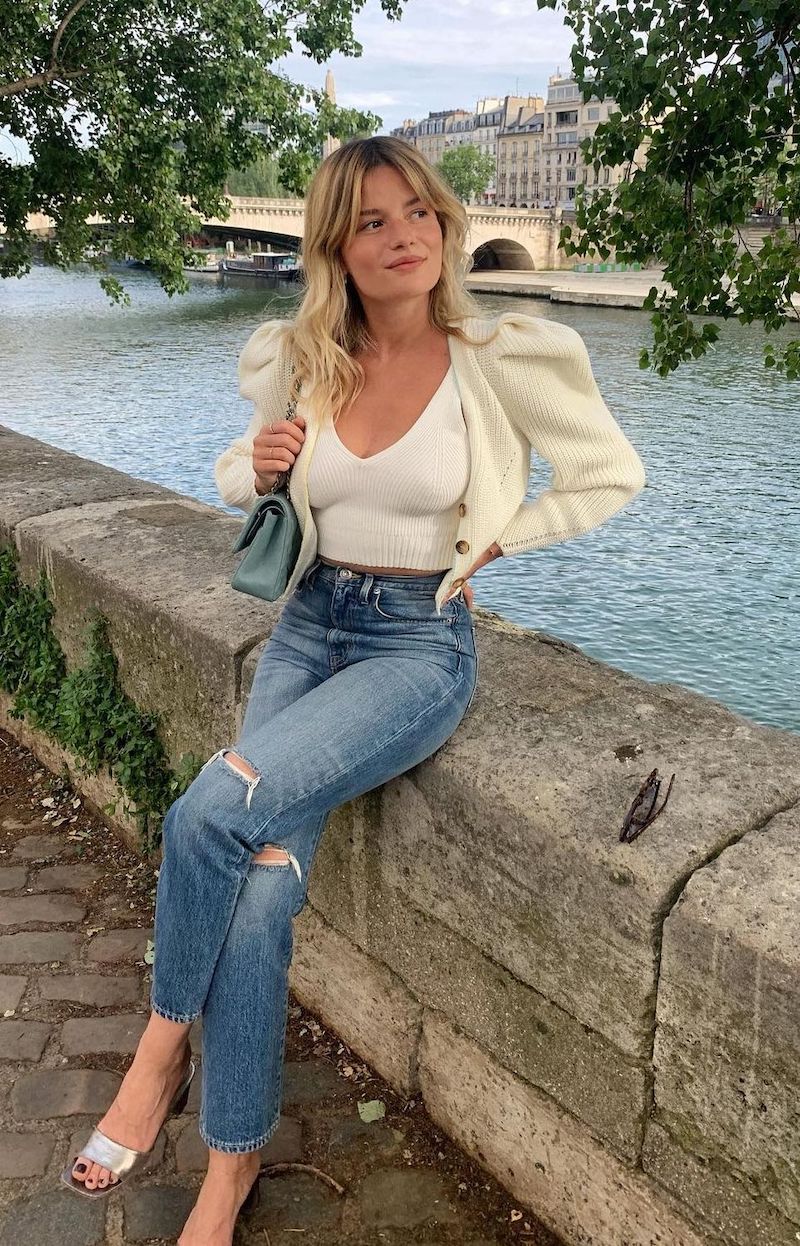 Now you know how to dress like a Parisian in spring!