It's no secret, people everywhere are crazy about French brands and products. If something is made or designed in France, people automatically perceive it as valuable and worthy of owning. In a way, it comes as no shock that foreign businesses have capitalized on the 'French' trend and launched companies that sound French… but aren't at all!
Fake French Brands
To set things straight, I've made a list that many people mistake for being based in France. Consumers deserve to know the truth and the façade behind the marketing. That's not to say that these companies aren't trustworthy or don't deserve to be purchased, but rather to point out the misguided assumptions.
Here are several fashion and beauty brands I was a bit surprised to learn are not French at all. These 'fake' French brands are commonly misunderstood as French, so keep an eye out for them!
If you search for the different well-known fashion brands, you may notice that dozens of them contain French words. The number of fake French brands is overwhelming.
French Girl Organics, Nécessaire, Fleur du Mal, With Jéan, Marais, Journelle – none are companies actually based in France, but each contains words derived from French.
So, to avoid confusion in determining which companies are truly French brands, we have compiled a list of "faux" French brands that sound French, but aren't!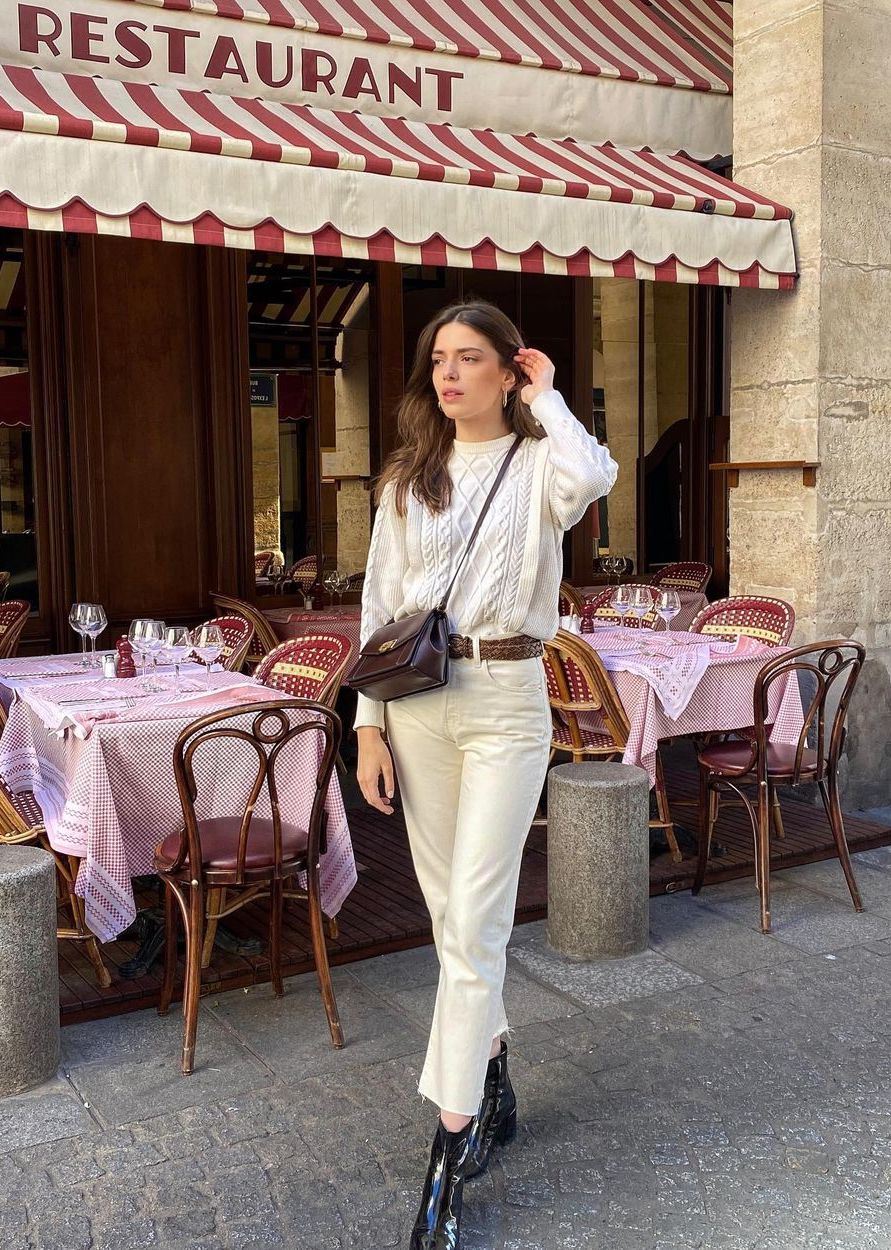 Sur La Table
First on our list is Sur La Table. By looking at its name, most of you would think it is an authentic French brand. But, did you know that it is a kitchenware company established in Seattle, Washington? It is a well-known brand that produces and supplies a wide range of kitchenware, including bakeware, cookware, tabletops, cutleries, small electrics, etc.
Since its establishment in 1972, Sur La Table now has more than 56 branches throughout the United States. Aside from kitchenware, the brand also offers in-store cooking classes. Enrolling in one of these classes will give you access to their professional chefs. They will teach you different (hopefully authentic) French cooking skills and various recipes.
I guess "Sur La Table" has more of a ring to it than "On the Table" does!
Net-a-Porter
Net-a-Porter is a London-based brand specializing in delivering high-end fashion to men and women. This brand is known for its incredible products and its innovative nature. They use the advantage of social media platforms to advertise their professionally-curated products.
Net-a-Porter is actually a play on words of the French term: prêt-a-porter which means "ready to wear" in fashion. It's not an actual French company!
Net-a-Porter is beloved for providing excellent customer service. They offer worldwide shipping and have sent products to over 170 countries worldwide, including Singapore, France, Germany, and the United Kingdom. I'm a big fan!
La Mer
La Mer is a cult skincare brand based in Cuxhaven, Germany where aerospace physicist Dr. Max Huber founded it. Would you believe that La Mer was established by accident? When Mr. Huber had an accident in his laboratory that led to the creation of the brand's most popular products. It's been owned by American beauty conglomerate Estee Lauder since 1995.
Crème de la Mer is the most in-demand skin care product made by La Mer. Miracle Broth really put La Mer on the map. It was made with pure ingredients, primarily sea kelp. The brand claims that using this product can transform one's skin with continued use.
French Girl Organics
Another non-French skincare brand is French Girl Organics. Despite its name, this brand was founded and is currently situated in Seattle, Washington. It is known for producing vegan, pure, and cruelty-free skincare products made with environmentally-friendly ingredients.
All products made by the brand are handmade, which enables its natural ingredients to be outstanding. French Girl Organics aims to help women worldwide have guilt-free skincare.
Nécessaire
Is Nécessaire a French brand? Absolutely not! Nécessaire was founded by two skincare enthusiasts, Nick Axelrod, and Randi Christiansen, in 2018 in Los Angeles, CA.
The American beauty brand Nécessaire specializes in producing fragrance-free products, body lotions, exfoliators, and body serums. Their main goal is to help you care for your skin using only the "necessary" products without spending a fortune.
Fleur du Mal
Fleur du Mal is the first lingerie company on our list of faux French brands. Founded by Jennifer Zuccarini in 2012, this is a well-known brand based in New York City that manufactures and delivers ready-to-wear silk slips, dresses, bodysuits, bralettes, and luxurious lingerie. While the designs are enviable, it isn't French in the least!
With Jéan
Are you searching for a dreamy (but not French) brand that produces summer-ready dresses? With Jéan has got you covered, even if it's not truly français. This brand is based in Australia and is known for manufacturing European-chic dresses, tops, and bottoms.
It's funny because there is no accent on the name "Jéan" in French. It's just spelled "Jean" but this brand decided to add an accent to the "e" just to make it more French! How silly… Oh well, at least the clothes are really cute!
The feminine apparel brand creates accessories, bottoms, swimsuits, tops, and dresses.
Marais USA
Marais USA is a "fake" French brand located in New Jersey, United States. It is known for producing well-crafted shoes and other apparel. It was established in 2009. Marais USA never fails to give its clients the best, timeless, and simple yet classy shoes for more than ten years in the industry.
Être Cécile
Another brand that makes a wide range of timeless clothes you can pair with any outfit is Être Cécile. It was established in London by Kyle Robinson and Yasmin Sewell. Their goal is to produce different clothing featuring Parisian charm and British wit. From comfortable sweats to luxurious tees for women, Être Cécile is still chic despite not being authentically French.
Journelle
Another lingerie store that beholds a French name is Journelle. Journelle is an intimates shop founded and established by Claire Chambers in the heart of New York, USA despite its French-sounding name. Journelle is a French word with the English meaning of "daily." They used the term to describe their essence as lingerie is worn daily.
Agent Provocateur
Agent Provocateur is incredibly famous, but this lingerie company is actually based in the heart of London, England! The British brand's goal is to provide women with high-end pairs of lingerie that will make them feel sexually empowered and fearless. Agent Provocateur is worn by women that love luxury lingerie with spicy designs.
Clé de Peau Beauté
Clé de Peau Beauté is a trending Japan-based skin care company established in 1982. Many still believe that this is a France-based company but it is actually Asian! Clé de Peau Beauté aims to provide its customers with skin-friendly base makeup items, color makeup, and other skincare.
---
Those are only some of the dozens of fake French brands that many customers think are in France. From skincare brands to clothing apparel, not all French-sounding brands you know are genuine and authentic. Now that you know that some of these French brands are fake, would you still buy their products?