Ah, the classic black blazer—elegant, versatile, and the epitome of chic. When we think of quintessential Parisian style, images of women effortlessly gliding through the streets of Montmartre, coffee in hand, with that just-so tousled hair and, of course, a tailored black blazer come to mind. It's the uniform of the chicest women in the city of lights, and it's a wardrobe staple that transcends trends.
After all, Parisian style isn't about being ostentatious; it's about mastering the art of subtlety and knowing how to highlight one's natural beauty.
Now, while the French je ne sais quoi might seem elusive, it's all about adopting a certain mindset—and having a few sartorial tricks up your sleeve. With just one black blazer, the possibilities are nearly endless, and channeling that French elegance becomes second nature.
Today, I'll take you through the boulevards of Parisian fashion, offering several quintessential ways to wear this timeless piece. Get ready to turn heads and capture the essence of French style wherever you go!
Over a black t-shirt and jeans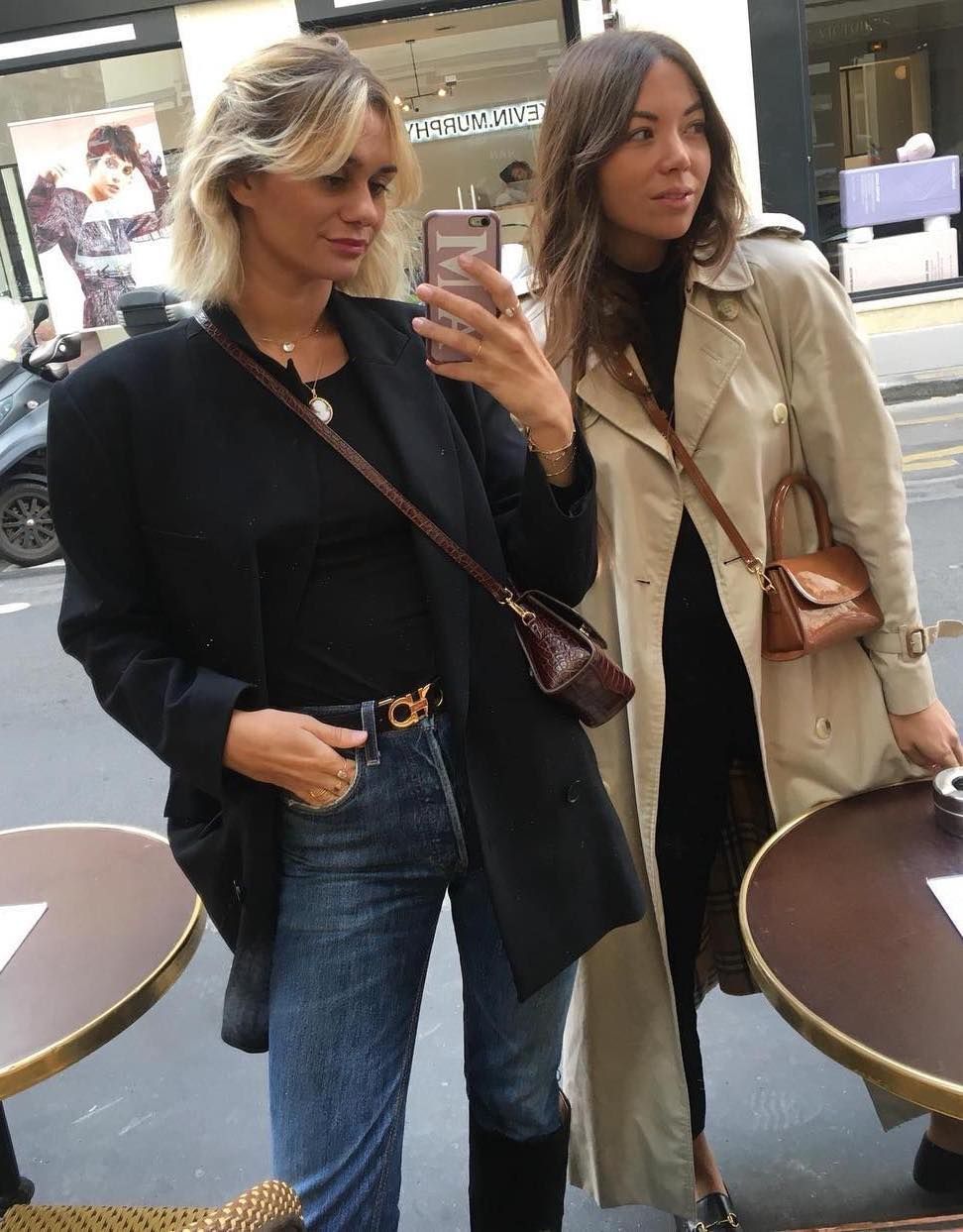 Over a white t-shirt and black shorts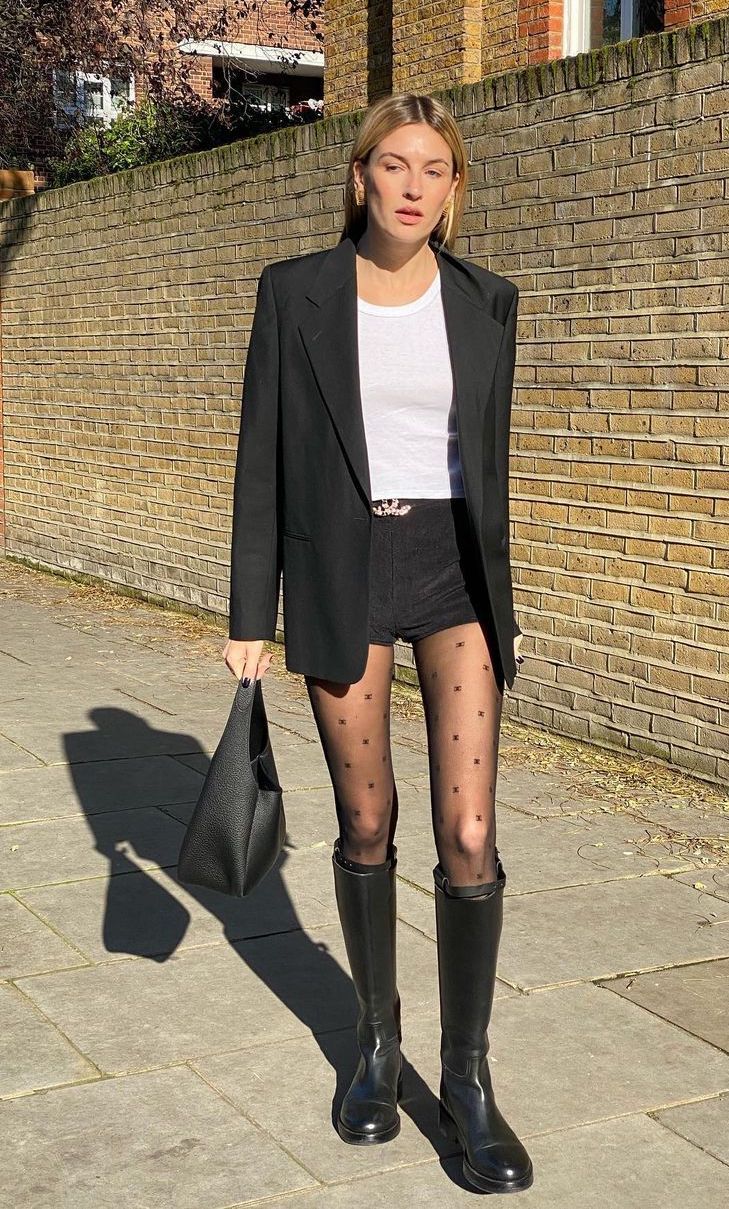 With Tailored Black Pants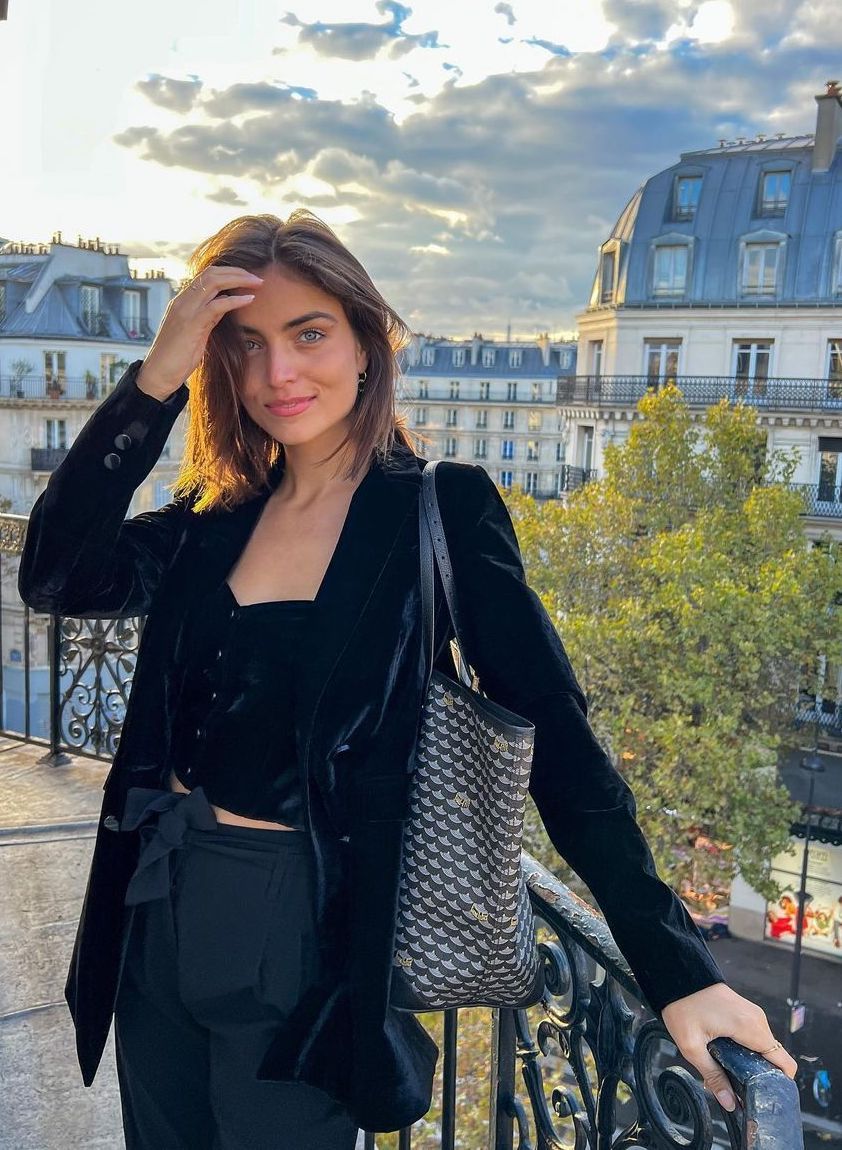 With a Black Leather Belt and Jeans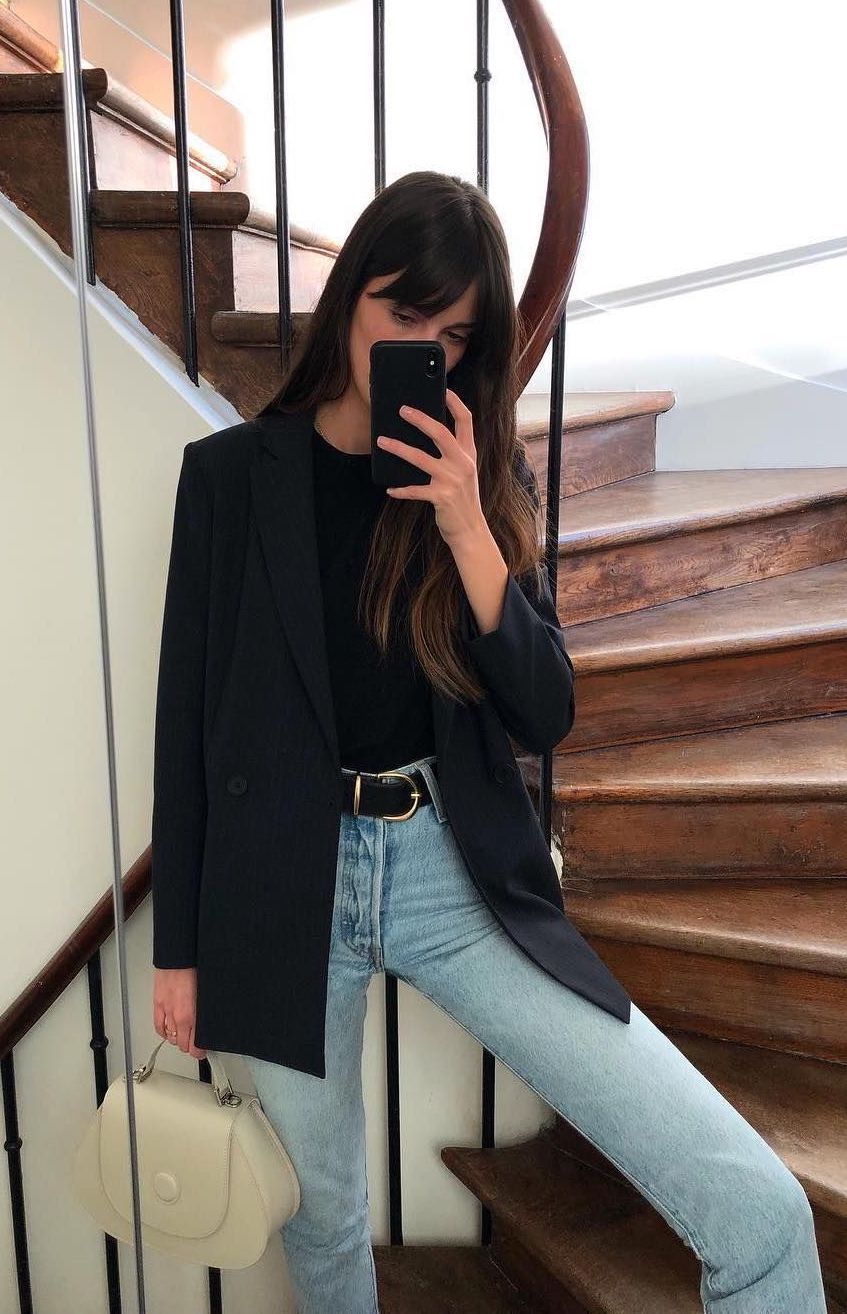 With Light Wash Blue Jeans