If you want to learn how to do French makeup, then this is a quick guide that will give you an overview of the French girl makeup philosophy. I have many French friends and they always give me the best makeup advice from Paris. Today I'm going to share with you the best French makeup products and brands to help you achieve that effortless French girl glow.
French Makeup Routine
The French girl makeup routine is first and foremost all about keeping things as simple as possible. French women do not spend hours in front of the mirror in the morning applying makeup. Instead, they prefer to keep their makeup routine quick and under 10 minutes if possible. The everyday French makeup look involves using just a few products to enhance one's natural features. French women rarely try to change their look entirely, but rather just improve their natural beauty.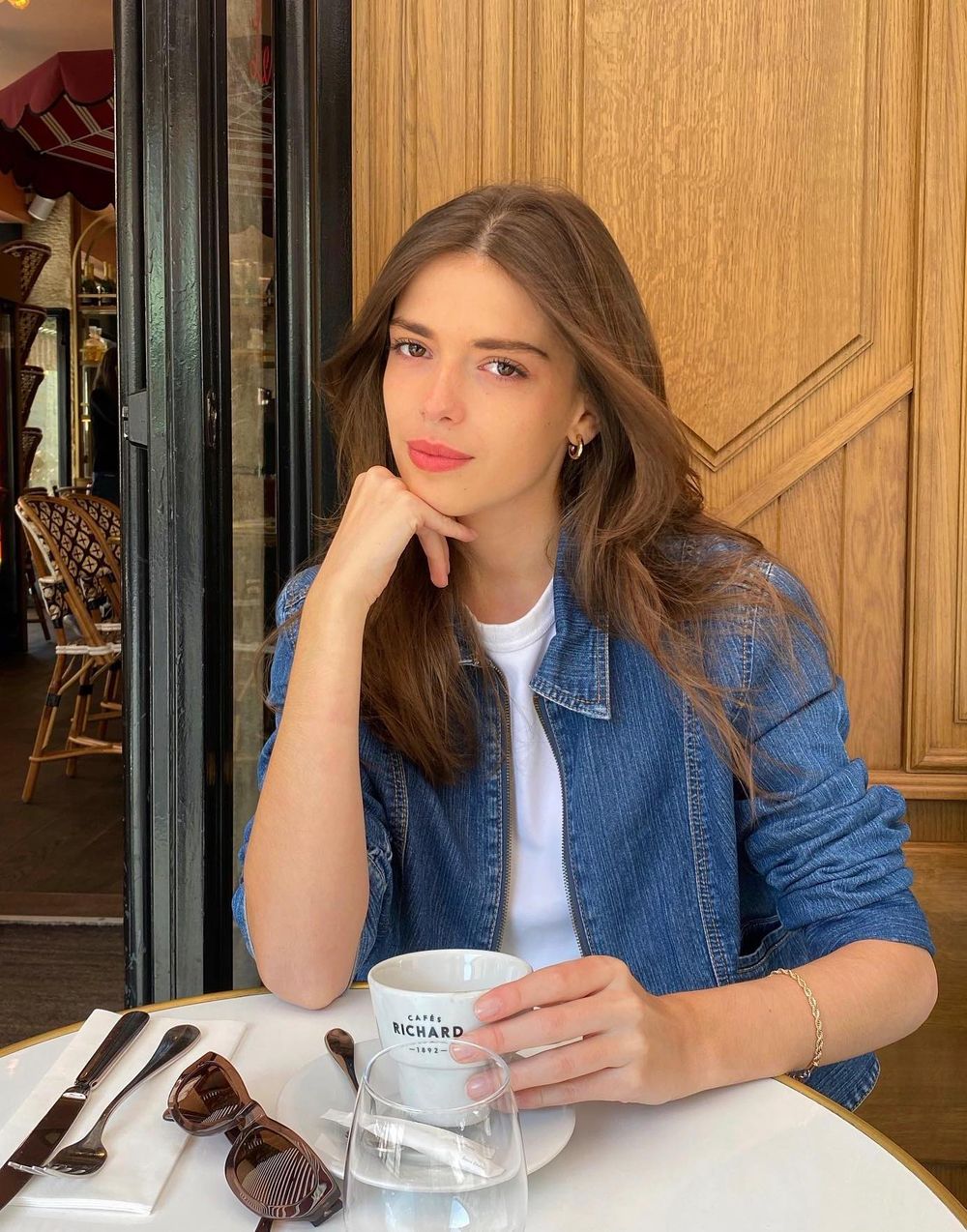 Start with a Good Skincare Routine
The first thing to know about how French girls do makeup is that they always start with a proper skincare routine. French girls know that makeup only goes so far and that skin care is what's really important. After all, you need to have a smooth canvas to work on.
French girls visit their local pharmacy and talk to their local dermatologist in order to find the best skin care products for their skin type. This is necessary so that makeup goes on smoothly and doesn't result in breakouts.
The most basic French skincare steps include cleansing and moisturizing the skin.
Cleanse
Moisturize
Use Trusted French Makeup Brands
French girls only use the most trusted French makeup brands. Many French women discover the best French makeup brands from their mothers and grandmothers. Once they find a brand they like, they rarely change it. In this sense, French women are very loyal to the French makeup brands that they trust! High-end makeup brands like Clarins and Sisley have been relied upon for generations.
Although several new makeup brands have launched in France recently, French women tend to rely on the oldest and most prestigious makeup brands. Cosmetic companies like Lancôme and L'Oréal have the biggest market share in France.
That being said, younger French women are starting to take interest in clean, natural makeup brands like Oh My Cream which use less harmful ingredients. 
Perfection is Never the Goal
When it comes to French makeup, perfection is absolutely never the goal! French women never want to look too perfect. Instead, they prefer a slightly undone look when it comes to their makeup. Smudged eyeliner is not odd to see in Paris.
Only Apply Lightweight Foundation
French girls only apply lightweight foundations such as tinted moisturizer. They never use thick or heavy foundations that give them a cakey appearance. Lightweight liquid foundations are much preferred when it comes to the French girl's makeup routine.
If more coverage is needed, French celebrities and influencers prefer the Armani Luminous Silk Oil-Free Foundation.
"Contour" doesn't exist in the French makeup repertoire
Contouring is not a popular makeup trend in France. While Americans love to contour their faces, make their nose look smaller, or define their cheekbones, this is just not something a French girl would do. Instead, French women prefer to enhance their natural beauty and maybe make their cheeks a little bit rosier. But other than that, they leave the natural curves of their face alone.
Red Lipstick is a Way of Life for the French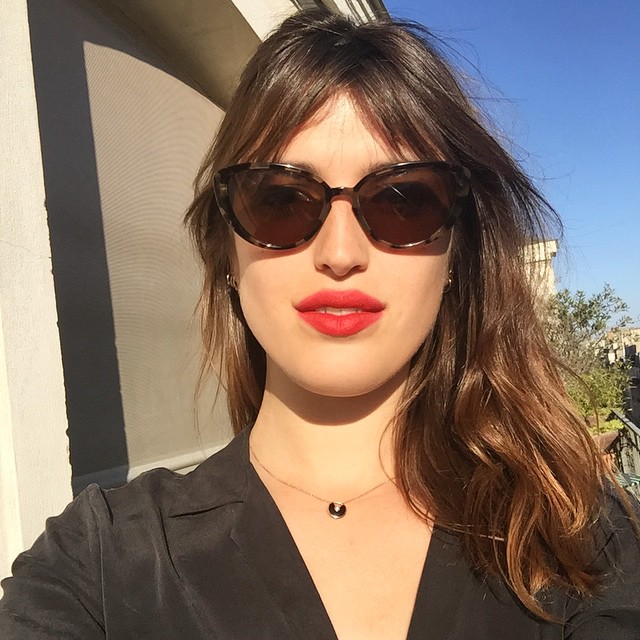 This is a French girl makeup cliché that is true. French women really do love a good red lipstick. If there's one makeup item that you need to look more French, it's definitely a tube of red lipstick. Visit your local makeup artist in a high-end department store to find a shade that's right for your skin tone. There are hundreds of red shades available to help you get the right left color for your skin tone. From warmer reds to pink reds to, dark reds, there is a shade out there for everyone.
Creamy French Blush Enhances the Cheeks' Natural Glow
French women love using blush to give their cheeks a natural pink rosy glow. While tinted moisturizers are great for evening out your skin tone, they can make you look a little bit too pale. Adding a gentle pink tone to your cheeks can help flush out your face and make you look more alive. Blush is one French girl makeup item that Parisians can't seem to live without.
Make Your Lashes Pop
French girls love using mascara to make their lashes pop and really stand out. I would say mascara is a French makeup item that is even more popular than eyeliner. This is one area where Americans differ from the French. We tend to prefer heavy eyeliner while the French prefer heavy mascara.
Choose a Favorite Facial Feature to Highlight
The French makeup approach involves choosing one of your favorite facial features to highlight when doing your makeup. French women might choose to draw attention to their eyes using a neutral eyeshadow color or they might pick pink lipstick to draw attention to their lips. Just choose one facial feature per makeup look.
Master the French Girl Smokey Eye
The one makeup Trend that French women have perhaps borrowed from the Americans is the smokey eye look. French girls love to do a dark and sultry smokey eye makeup look for their evenings out. You can master the French girl smokey eye look by following a tutorial on YouTube. Just remember only to do this makeup look on special occasions as it is quite bold.
Try the French Eyeliner Look
There is an unwritten rule to French makeup. French girls usually either use eyeliner or bold lipstick. They rarely use both at the same time. You can try the French eyeliner look by using bold black eyeliner to highlight the edges of your eyes. This will instantly make them stand out and draw attention to them. Remember to go with a nude-colored lip if you want to use eyeliner.
A Plump French Girl Lip Pout
French women have recently attempted using lip plumpers to give their lips a fuller look. Since most French women have naturally thin lips, these products have been a godsend. That being said they don't go overboard with lip injections or any sort of unnatural way to pump up their lips. Instead, they use temporary lip plumper which gives their lips a fuller appearance without appearing unnatural.
Always Keep the Lips Moisturized
French women carry chapstick and make sure to always keep their lips moisturized. I use an all-natural lip conditioner by Caudalie which helps keep my lips moist on the go. The all-natural formula is gentle on my lips and keeps my lips happy for hours.
Wear Loose Powder to Keep Oil Off the Face
The last step of the French makeup routine is to use loose powder to set makeup and keep oil off the face. If you have oily skin or combination skin, loose powder is a must-have in your French makeup drawer. Loose powder gives your face a finished appearance and helps remove any excess oil on the surface of your skin.
Sexy Bedhead Hair
French women are known for their sexy natural bedhead hair that they prefer to leave natural. They rarely brush their hair and instead prefer to use a wide-tooth comb to tame it. But otherwise, they love having voluminous untamed hair which gives them that undone look that they are known for.
Carry Essentials in a Chic French Makeup Bag
French girls almost always have a little French makeup bag with them throughout the day. They carry their makeup essentials in this bag and touch up their makeup as necessary throughout the day. A little zippered makeup bag is the perfect companion to ensure that you can always powder your face if it gets oily during the day.
Makeup Tips from French Women
Lastly, take French makeup advice from the experts! Violette is my favorite French beauty vlogger. She shares easy ways to do your makeup like a chic French woman. Sabina Socol is also great for makeup tips and she regularly shares French girl beauty advice on her Instagram.
I hope you enjoyed reading this post and it gave you a better overview of how to do French makeup.