Let's talk about the best French perfumes for women in France. Perfume is a form of self-expression for many French women and is often a part of their individual style.
Whether you prefer light, floral scents, or dark, musky aromas, perfume is another way you can complete your look or just add a little something extra to your outfit. Maybe you're looking for a signature scent that you can wear every day, or you're looking to add a new fragrance to your collection. These are the best perfumes from France to consider!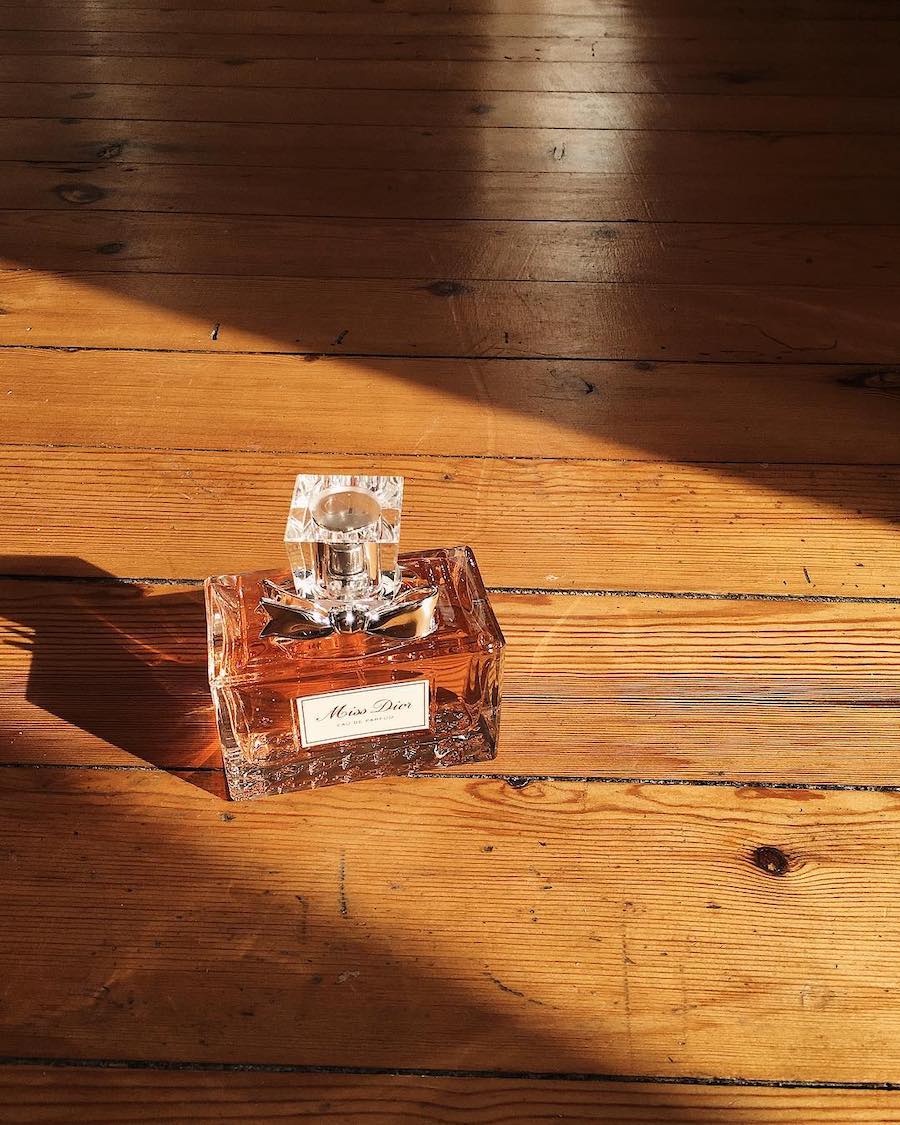 Perfume is just one aspect of the French girl beauty philosophy.
Iconic perfumes in France gained popularity as a way for people who could not afford luxury designer goods to be able to have something with the designer's name. This began with Gabrielle "Coco" Chanel in the 1920s and took off as other designers made the same move.
Today, many of the iconic French perfumes still ring largely popular and are loved by many around the world. From Chanel No. 5 to Givenchy's L'Interdit, the most popular fragrances around the world come with a range of notes so you can find one that you love.
Chanel No. 5
Gabrielle "Coco" Chanel's iconic Chanel No. 5 forever revolutionized the way women would wear perfume when she created the signature scent. She worked with perfumer Ernest Beaux in 1921 to make the iconic perfume, which at first was made in small, limited quantities.
After being introduced to Pierre Wertheimer (part of the infamous cosmetics and fragrance business family), Chanel's perfume production expanded and it blew up into the widely popular scent it is today. 
The perfume at first contains notes of Ylang-Ylang and bitter orange tree blossom later unfolding with May rose and jasmine. Finally, rich base notes of bourbon vetiver, sandalwood, and vanilla emerge. Overall, the scent is floral, with warm and woodsy undertones.
To follow advice from Chanel herself, she said to apply fragrance to "wherever you would like to be kissed."
Over the decades, it's been worn and adored by women all over the world including American actress Marilyn Monroe, who famously declared Chanel No. 5 is the only thing she wears to bed!
Chloé Eau de Parfum
Chloé's Eau de Parfum is the designer fashion brand's signature scent. In a short, ribbed, rectangular bottle tied with a bow, the scent is described as being feminine, modern, and timeless.
A debut fragrance, Chloé Eau de Parfum was launched in 2008, more than 50 years after the brand's founding in 1952.
The iconic perfume has a floral, powdery aroma. Notes include peony at first, followed by rose petals and magnolia. The base notes are ambergris and cedar, bringing the fragrance together in what is described as capturing "the Chloé spirit."
Hermès Calèche Soie de Parfum
Hermès Calèche Soie de Parfum was the brand's first fragrance for women, launched in 1961, over 100 years after the brand's beginning. The "Calèche" name is a nod to the horse-drawn carriage, which is the brand's identifying logo symbol. 
Described as a sensual, feminine fragrance, the perfume has notes of sandalwood, rose, and iris. The aromas are balanced with hints of aldehyde and citrus fruit making the perfume a timeless scent that has remained popular over the last 60 years.
Guerlain L'Heure Bleue Eau de Parfum
Jacques Guerlain's L'Heure Bleue Eau de Parfum debuted in 1912. Guerlain himself tried to capture the magic moment between sunset and nightfall. He described it as the "suspended hour" and when "the night has not yet found its star."
In capturing the brief dusk moment, the Guerlain fragrance has notes of aniseed and bergamot, with powdery hints of iris and violet underneath. Hints of benzoin (resin), vanilla, and tonka bean tie together the iconic perfume in a velvety twilight fragrance that captures the fleeting moment Guerlain so loved. Guerlain makes several iconic French perfumes.
Christian Dior Miss Dior
Dior's classic Miss Dior perfume is perhaps the brand's most notable fragrance. Designer Christian Dior himself had wanted "a perfume that smells like love" and with feminine, floral scents, Miss Dior captures just that. The French fragrance debuted in 1947, and for nearly 75 years, has remained one of the most iconic French perfumes from France.
Top notes of blood orange and mandarin are encompassed in the heart scents of lily of the valley and grasse rose. Base notes of patchouli tie the fragrance together into a scent that is light, floral, and romantic.
Yves Saint Laurent Libre Eau De Parfum
Yves Saint Laurent's Libre Eau De Parfum is a sexy, musky scent. While relatively new in the world of French perfumes (it was launched in 2019), the scent is nevertheless one of the world's most iconic scents. The perfume bottle features key staples of the brand including a gold chain design around the neck of the bottle, and a YSL logo wrapping around the base.
At the base, this YSL perfume has musk accord. The top and heart notes of the scent tie together Moroccan orange blossom and Lavender essence from the fashion brand's home of France.
Sisley Eau du Soir
Eau du Soir by Sisley is a French perfume meant to be reminiscent of strolling through Seville Spain's gardens of Alcazar at dusk. With top notes of mandarin orange and grapefruit, the fragrance is light. Heart notes of rose and jasmine intertwine with base scents of amber and patchouli. A gold female figure bust head on the bottle ties together the fragrance that is feminine and enchanting. This is one of the most underrated French perfumes out there!
Chanel Coco Mademoiselle
Chanel's Coco Mademoiselle fragrance was created in 2001, 80 years after the classic Chanel No. 5 captured the interest of women around the world. The fragrance is both floral and woodsy, creating a rich, romantic scent. It is both bold and elegant, a nod to young Gabrielle "Coco" Chanel herself.
Top notes in this chic French fragrance include orange, followed by heart notes of May rose and jasmine. At the base, patchouli and vetiver tie the fragrance together into a sensual and daring.
Givenchy L'Interdit
L'Interdit by Givenchy is one of the most iconic French perfumes with floral top notes and dark undertones on the base. The current fragrance is a modern version of the original L'Interdit fragrance, which was first released in 1957.
Woody base notes of dark vetiver and patchouli encompass lighter heart and top notes including jasmine, orange blossom, and tuberose. This French perfume has been described as both "intense" and "elegant" making it the perfect versatile perfume from France.
Nina Ricci Coeur-Joie
In an eye-catching heart-shaped bottle, Nina Ricci's Coeur-Joie has been an iconic perfume since its debut in 1946. Crisp, fresh top notes of bergamot, lemon balm, and hyacinth are coupled with floral heart scents including orange blossom, Florentine iris, gardenia, and violet.
At the base, civet, orris butter, and precious woods wrap the fragrance into a perfume that is feminine and refreshing.
---
What do you think about this list of the best French perfumes? No matter what kind of fragrance you prefer to wear, whether it's light and floral or warm and woodsy, there's an iconic perfume for everyone.
Fragrance is the perfect way to wear a little more of your heart on your sleeve and achieve that je ne sais quoi French women are known for!